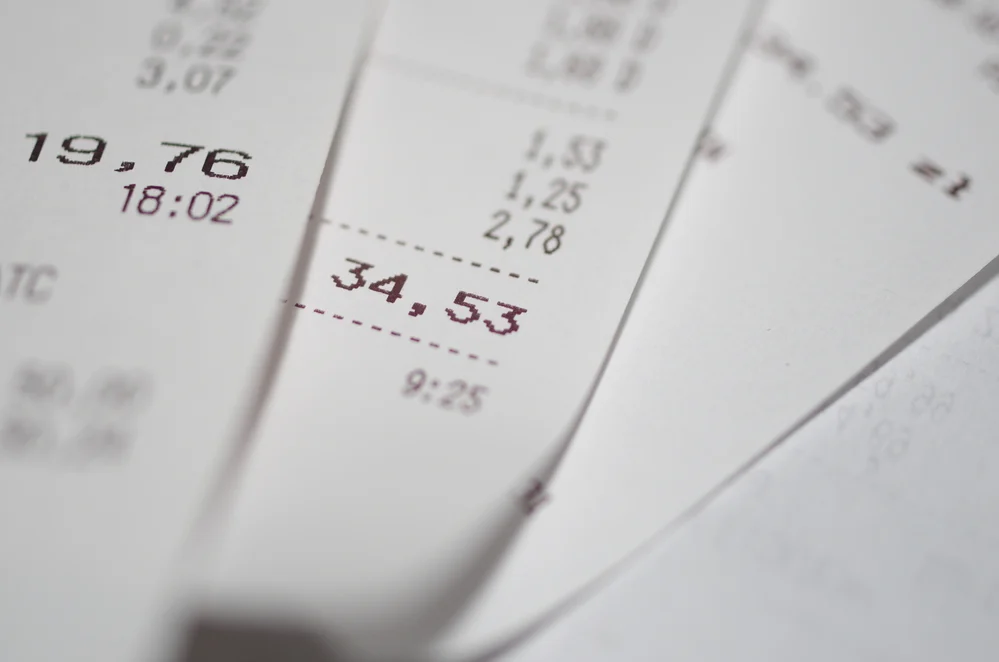 Going to the local bowling alley will surely be a blast. But there's nothing more embarrassing than standing at the register without enough funds to cover the fun. For people who don't usually go bowling, the costs associated with the outing are a mystery.
There's no need to worry, though, because we've got all the information you need to know how much does bowling cost.
How Much Does Bowling Cost?
When determining bowling costs, things can quickly become complex. There are several potential charges associated with going bowling, the main ones being:
Per-person game charge. Bowling alleys will assess a small charge upfront for each person participating in a game, usually between $3-$6. A game of bowling usually takes approximately 10-20 minutes per person.
Per-hour charge. Some bowling alleys will charge a flat rate per hour instead of per person. This rate is usually $20-40 and is ultimately unlimited bowling games for that period.
Shoe rental charge. For safety reasons, regulation bowling shoes are required for anyone who wants to bowl. You can rent these shoes at the bowling alley for $4-$6 per pair. Socks are required, so bring your own from home if you don't want to buy them at the bowling alley.
These charges will vary from bowling alley to bowling alley, but for an hour of gameplay and shoe rental, you can generally expect to pay $46 per hour or $12 per person for a bowling game. Check out the Main Event pricing person and Round 1. Bowling near me per person prices can range from $5-7 dollars per game.
We recommend you take some extra money if your bowling center has higher prices than those listed above. You'll also want some extra money on hand for food. Taking a break and enjoying some beer, pizza, nachos, or hot dogs can only enhance your bowling experience.
Factors Affecting How Much a Bowling Game Costs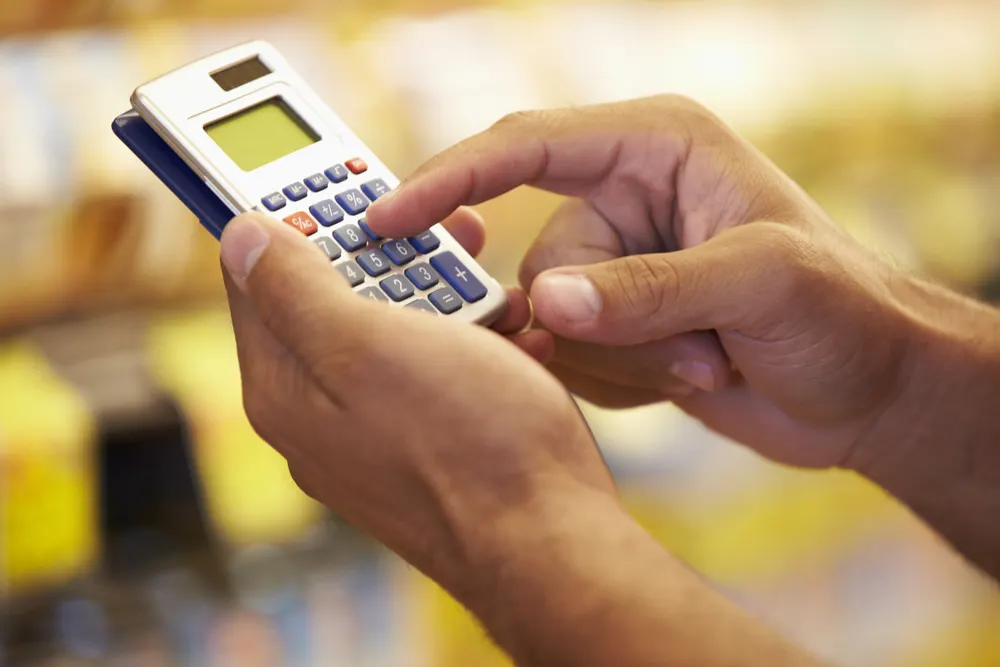 The previous cost estimates are just that – estimates. Various factors determine the final price you'll pay for your bowling outing.
These factors include the bowling alley's location and popularity, the time of year, and the day of the week you choose.
Location
The location of the bowling alley will weigh heavily on how much a game of bowling will cost you. On the more affordable end of the price, spectrum are traditional neighborhood bowling alleys, which are family-friendly, may have an arcade area, and usually serve bar food and pitchers of beer.
On another tier are the luxury bowling allies, and corporate bowling alleys, like AMF Bowling Centers and various Bowlero locations. AMF Bowling prices and Bowlero prices can be more compared to the local lanes. Many luxury bowling alleys are often restricted to anyone 21 and older during certain times.
They often have lounge-style seating, a full bar, and a restaurant with waitstaff that serve you while you play.
Bowling Alley Popularity
While bowling is far from unpopular, its popularity has significantly waned since its golden age in the '60s-'70s. That being said, it is still a relatively commonplace sport, so several bowling alleys are usually operating in any given area.
Still, there are neighborhood and franchise favorites that get more attention than others. Due to this favoritism, trendy bowling alleys tend to be more expensive, while smaller, less-attended alleys are more affordable.
Their low prices are intended to attract more people. While franchises are able to offer more than bowling a bowling experience, like the newest Main Event Grand Rapid reviews show people are experiencing more than bowling.
Time of the Year
An air-conditioned bowling alley is perfect for a break from the oppressive summer heat. But this isn't the only reason to go bowling in the summertime.
Bowling in the summer can be a cost-effective time to pick up the sport, as this is when many bowling alleys offer special "unlimited" passes. These passes allow players to bowl as often as they want within a specified timeframe.
If you plan on bowling often, one of these passes will save you money.
Day of the Week
Almost all bowling alleys will offer deals on certain nights of the week, such as discounted per-game prices or free shoe rentals. Monday and Tuesday are typical nights for bowling specials, though it varies from business to business. As a bonus, they may offer cosmic bowling.
Should You Buy Your Own Gear to Save Money?
Are you wondering whether buying your own bowling gear could save you money? The short answer is yes. That is if you enjoy bowling!
In this section, we'll answer this question in greater detail so you'll know whether you should go this route.
Buying Your Own Shoes to Save Money
Regulation bowling shoes are required in all bowling alleys for safety reasons. They have smooth soles that allow you to glide while rolling your ball, whereas regular shoes will cause you to fall and hurt yourself.
Bowling alleys charge a small fee for shoe rentals, and anybody on a budget knows that small purchases add up quickly. Buying your own shoes is a fantastic way to cut costs if you're a regular bowler.
These shoes, in particular, will pay for themselves after about ten games of bowling and can last for several years.
Buying Your Own Ball to Save Money
Bowling balls of various sizes and weights are offered at the bowling alley, and everybody has different preferences when choosing the perfect ball(s) for their game. The cost of using a house bowling ball is covered by the per-person charge paid before playing a game of bowling, so getting a customized ball won't directly impact your saving money outright.
However, buying your bowling ball, customized to your exact specifications, will allow you to bowl at your peak skill level and ultimately get the most out of your spending.
How to Save Money at a Bowling Alley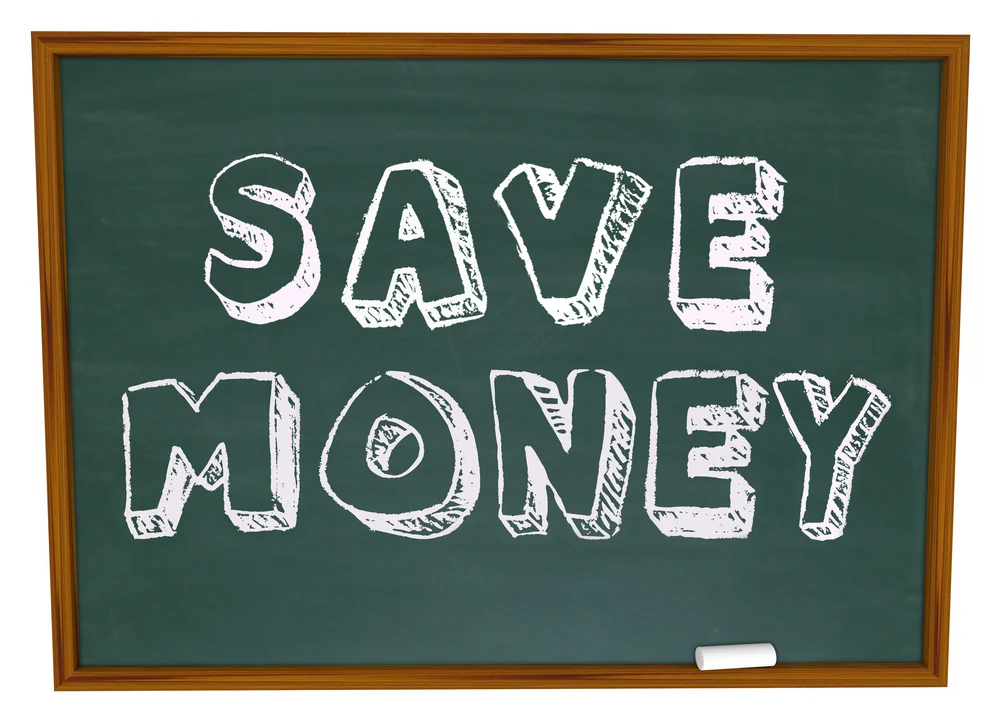 If you want to treat yourself to more than just the occasional bowling game without the additional cost of multiple trips to the alley, some options are available to cut costs!
See if any alleys in your area offer a membership for regular customers. Some bowling alleys offer memberships that allow return visitors to pay a smaller upfront fee than the occasional player. You can always call around to see if your favorite alleys have a similar deal.
Look into joining (or starting) a bowling league. Bowling leagues may not seem like an obvious way to cut costs, as there is usually an upfront membership fee associated with joining. However, the dues will cover all future bowling costs for the season, allowing you to bowl without paying additional money for practices and games. As a bonus, sometimes you can get free bowling lessons for joining a league.
Buy a prepaid pass. Buying a prepaid pass allows you a certain number of games within a specified time and works the same as buying anything in bulk. It's cheaper per unit and allows you to save money, so long as you plan on using the entirety of your purchase.
Assemble a group. Getting your friends together to join in on a game is helpful if you plan to visit a bowling alley that charges per hour, as you can split this cost evenly among your group members. Additionally, many bowling alleys offer Groupon discounts.
There you have it!
We've shared with you the average costs of going bowling, factors determining these costs, and ways to save money as you're out on the bowling lanes. Although standard charges are associated with all bowling alleys, the exact amount will vary from alley to alley and even day to day.
Now that you understand the cost of bowling, and have a glimpse into how bowling alleys make money. Are you now wondering if bowling alleys are profitable from the shoe rental and bowling games?
Is bowling good for a date?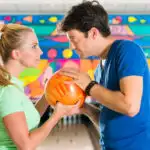 Yes- it absolutely can be!
Bowling can be a great option for a date. There are so many upsides. For starters, it gives you something to do and reduces long awkward moments. Let us share more of our thoughts on if bowling a good date.
What should I wear to bowling with my boyfriend?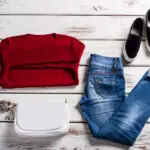 Your favorite color t-shirt and denim jeans are perfect.
Aim for cute and comfortable. Shy away from skirts without wearing leggings or pants with wide legs. When you are dressed comfortably, you will have tons of fun.
Can I bring my own bowling shoes?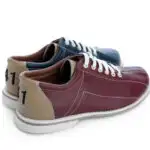 Yes- you can bring your own bowling shoes.
Bowling shoes are mandatory. They are designed for your safety. If you happen to forget your bowling shoes, you can rent yourself a pair.
Related Articles
If you have a budget to be conscious of, it may be worth investing in your equipment, looking into memberships or passes, or gathering your friends to split costs evenly. No matter how you approach your next (or first!) game of bowling, one thing is for sure– you're guaranteed to strike up some fun.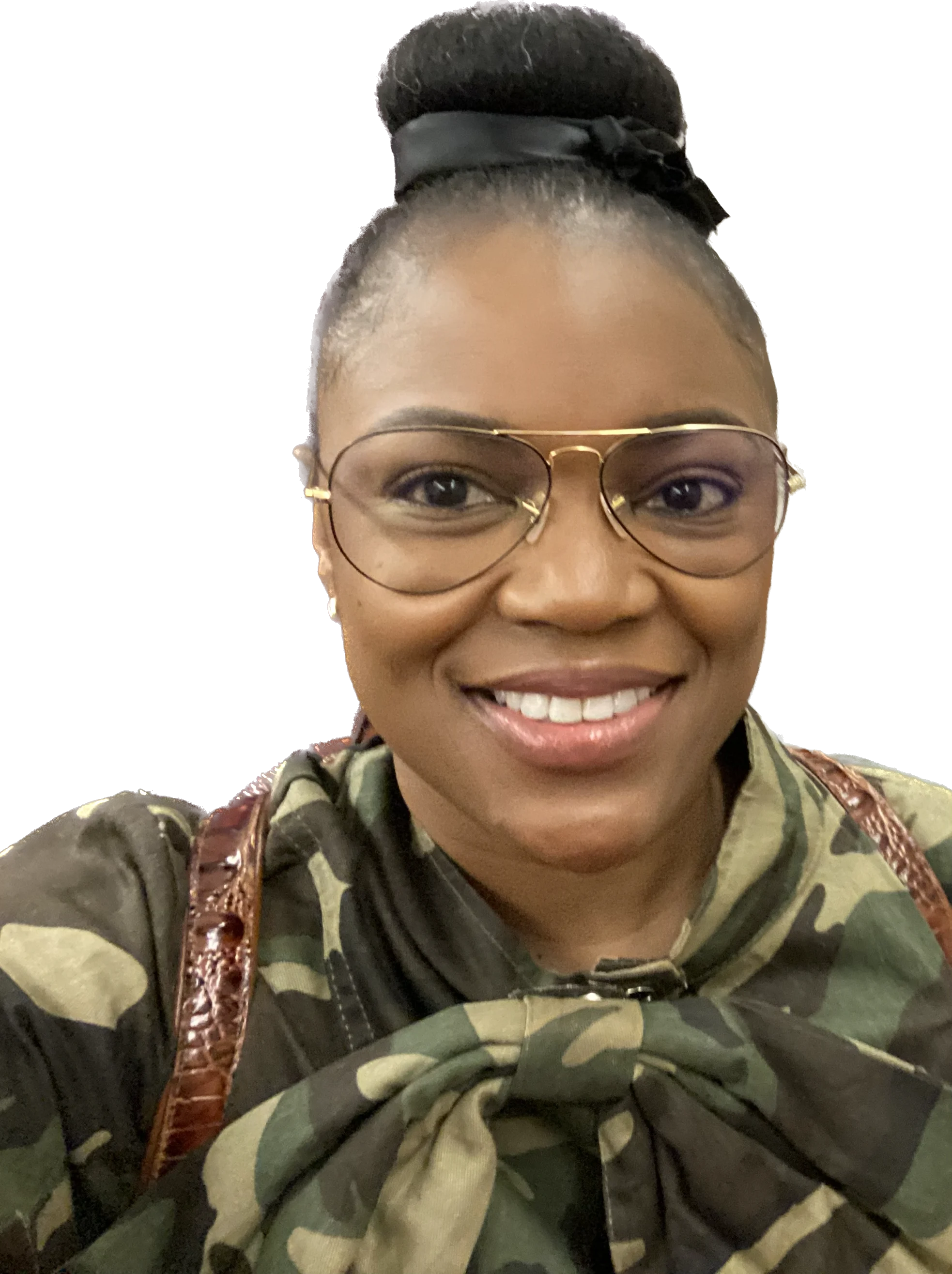 Kira Byrd, a Certified Fraud Examiner, holds a B.S. in Accounting from the University of Alabama at Birmingham. With a passion for bowling from her childhood, Kira has poured her expertise and personal experiences into creating and nurturing Bowling For Beginners. Kira's mission is to meet new bowlers where they are and guide them toward consistently achieving higher scores. With a focus on skill development and strategic techniques, she empowers readers to take control of their game and unlock their true potential.
Bowling For Beginners embodies strict editorial integrity, ensuring reliable and unbiased information. Kira's commitment to delivering valuable insights and practical strategies is reflected in every article. Here's an explanation of our editorial policy and how we get money.