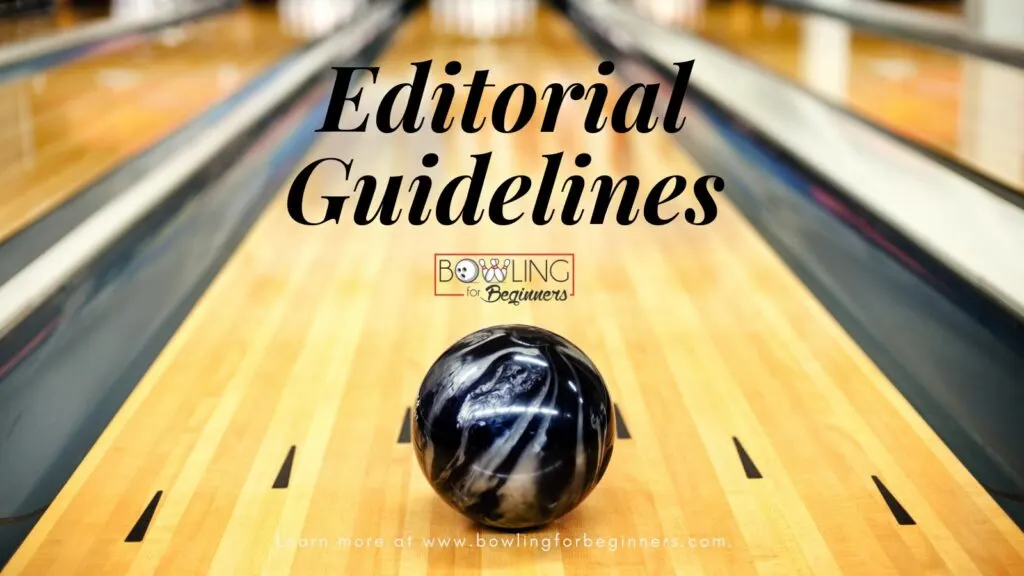 Bowling For Beginners' editorial team writes for YOU and only you– our readers. Here are some additional details about our editorial guidelines and how we make money.
Overview
At Bowling For Beginners, the dedicated owner and CEO is committed to providing you, our valued readers, with trustworthy and reliable information to help you take control of your bowling journey. We uphold a set of editorial guidelines that prioritize accuracy, independence, and authority. Read on to learn more about how we continuously maintain our standards and ensure your trust.
Key Principles
Accuracy: We take the accuracy and high standard of our content seriously. Each article undergoes a meticulous review and fact-checking process to ensure the information we present is reliable and precise. However, we understand that errors can occur. If you come across any inaccuracies or misleading information, we encourage you to reach out to us at admin@bowlingforbeginners.com. Your feedback helps us continually improve and deliver the best possible content.
Independence: Our editorial team operates independently from advertisers. We never allow advertisers or sponsors to influence our content in any way. To keep this a fact, our team does not receive any direct compensation from them. This means that when you read our product reviews or articles, you can rest assured that you are accessing unbiased and impartial information to guide your bowling decisions.
Authority: To ensure the credibility of our content, we seek input from both internal and external bowling experts. We collaborate with industry professionals and consult reputable sources. When referencing proprietary techniques or information, we provide proper citations and links to the source. By doing so, we demonstrate our firsthand experience, industry expertise, authoritativeness, and trustworthiness in our product reviews and articles.
How We Make Money: We want to be transparent about generating revenue and maintaining our editorial integrity. We are able to maintain the quality of content and an unbias perspective because our editorial team does not receive direct compensation from sponsors and advertisers. Our editorial integrity strategy for ad management is supported by Mediavine.
The product recommendations and advertisers you see on Bowling For Beginners are from companies that work directly with Mediavine, who then compensate Bowling For Beginners. It's important to note that this compensation does not influence the content we publish or the product reviews displayed on our site.
Meet Our Founder/CEO: Kira Byrd