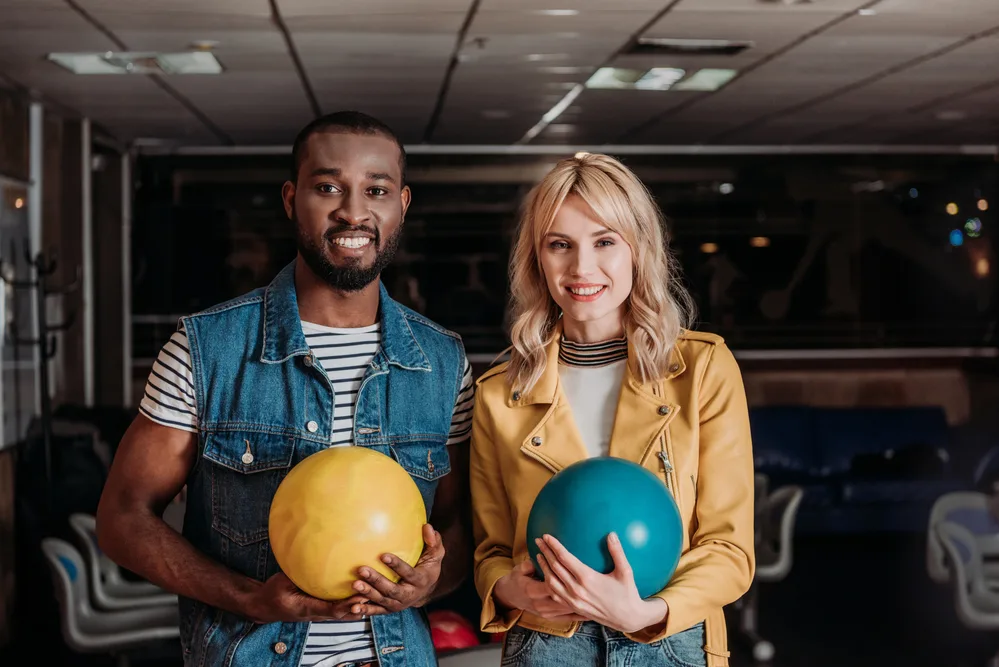 One of the most nerve-wracking aspects of planning a first date is deciding what to do. You could go for a traditional, sit-down dinner or you can kick things up a notch with something sporty, like bowling.
If you're tired of dinner and a movie, bowling may just be the change of pace you need. But is it all it's cracked up to be? In this article, we'll help you decide, is bowling a good first date?
Is Bowling a Good First Date? Here are 4 Reasons It Is
Thinking of making your first date, a bowling date? It could be a blast! Here are four reasons why bowling is a great choice for a first date.
Bowling Is Affordable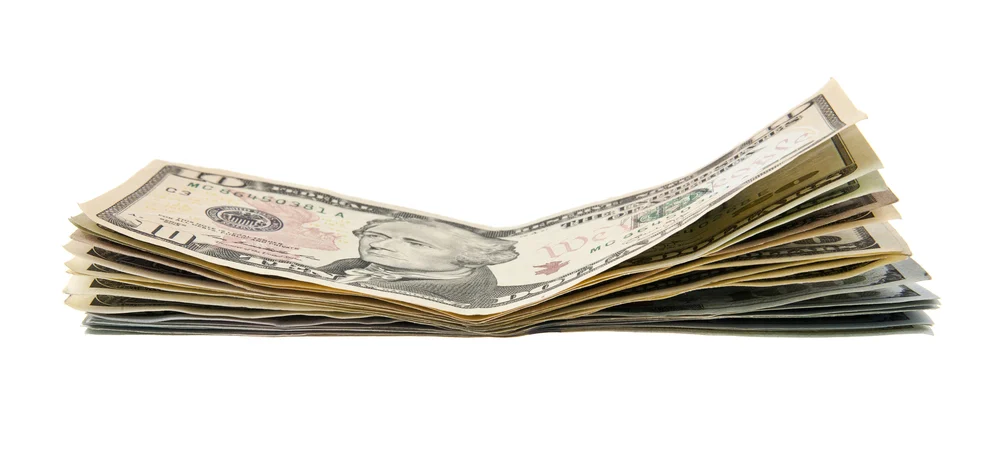 While a fancy dinner can quickly rack up hundreds of dollars, bowling is a relatively inexpensive date idea. You can rent everything you need at the bowling alley, so neither of you will have to buy any special equipment.
On average, it costs around $30 for an hour of bowling, including ball and bowling shoes for two people. While planning your first date ideas, check the prices of your local alleys to find the best deal. You can also take advantage of discounted days or times to rack up even more savings.
It's Has A Laid Back Environment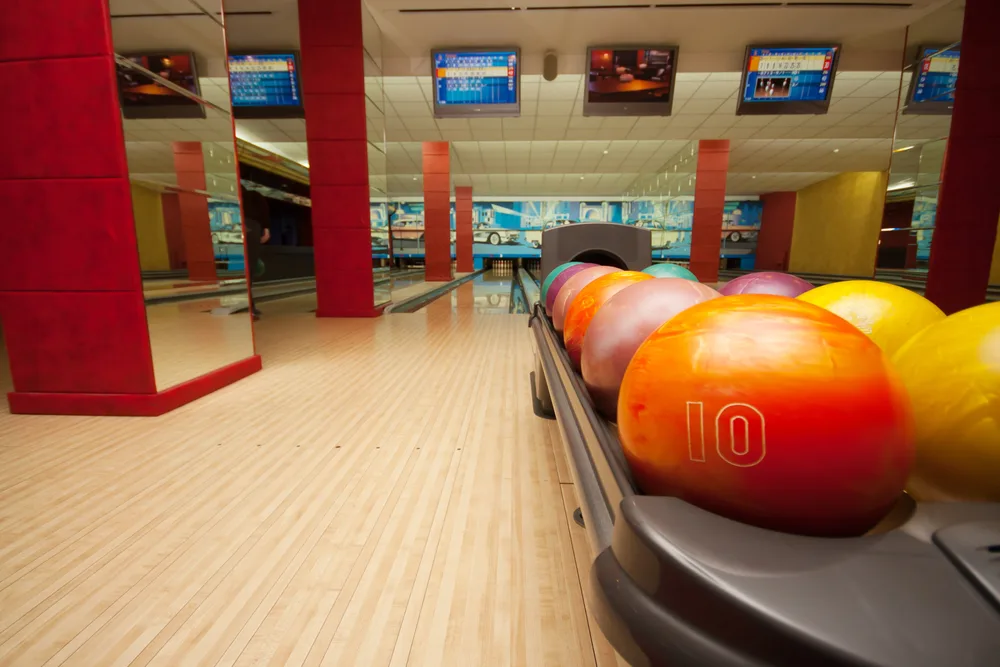 Another thing that makes bowling such an excellent first date activity is that it takes some of the pressure off of you and your date. Bowling alleys are super laid back, so you can keep your stuffy formal attire in the closet. And in such a relaxed atmosphere, there's very little room for intimidation or timidness.
If light-hearted trash-talking helps to ease the mood. Moreover, from a scientific perspective, bowling releases your body's feel-good chemicals called endorphins. These chemicals help you relax and increase the chances that you and your date will leave happy.
You'll Get Insight into Your Date's Personality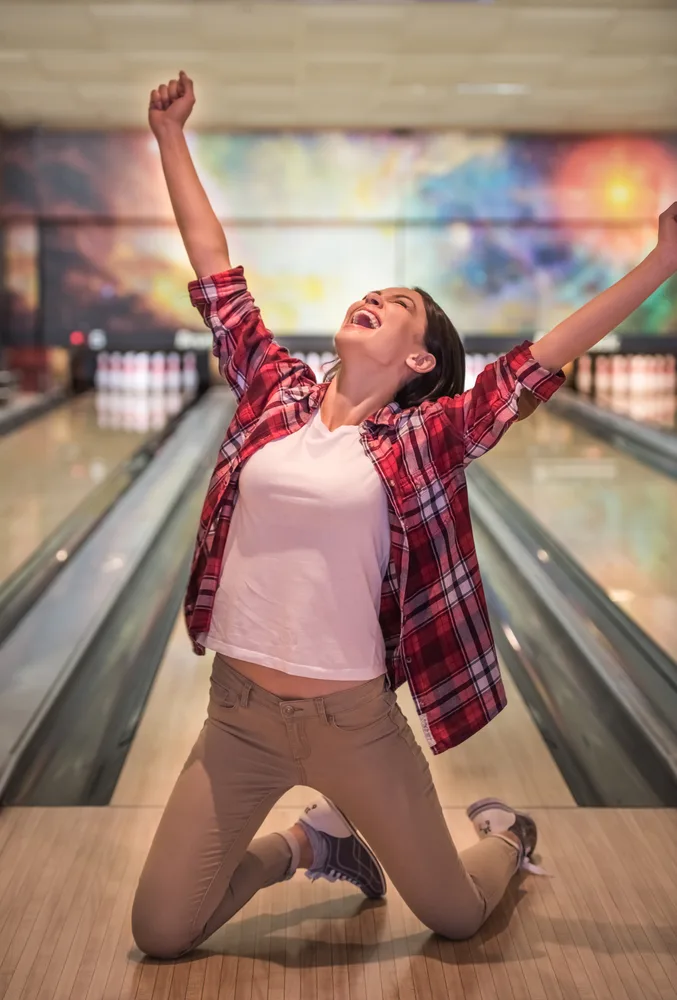 Another great thing about bowling is that it can show you how a person behaves when they aren't hyper-focused on being on their best behavior. By playing a game with them, you get to see their competitive side. You'll be able to tell if your date is a sore loser or if they get overly competitive.
Before long, you'd bowled a few games and can determine whether a second date is in their future.
There's Still Plenty of Time to Talk
Although bowling gives you and your date something else to focus on, meaningful conversations are still possible. You can talk in between your turns or even as the other person is playing. Additionally, many bowling alleys offer food and beverages.
Some even provide alcoholic options like beer, wine, or cocktails. If you feel like you aren't getting enough one-on-one time, you can sit down, grab a bite to eat, and get to know your date before or after your game.
3 Reasons Bowling Is Not the Best First Date for Everyone
Although bowling is an excellent choice for a first date, it's not suitable for everyone. We want to give you a balanced perspective on things, so here are a few reasons why bowling doesn't make the best first date activity for everyone.
It's Not Very Intimate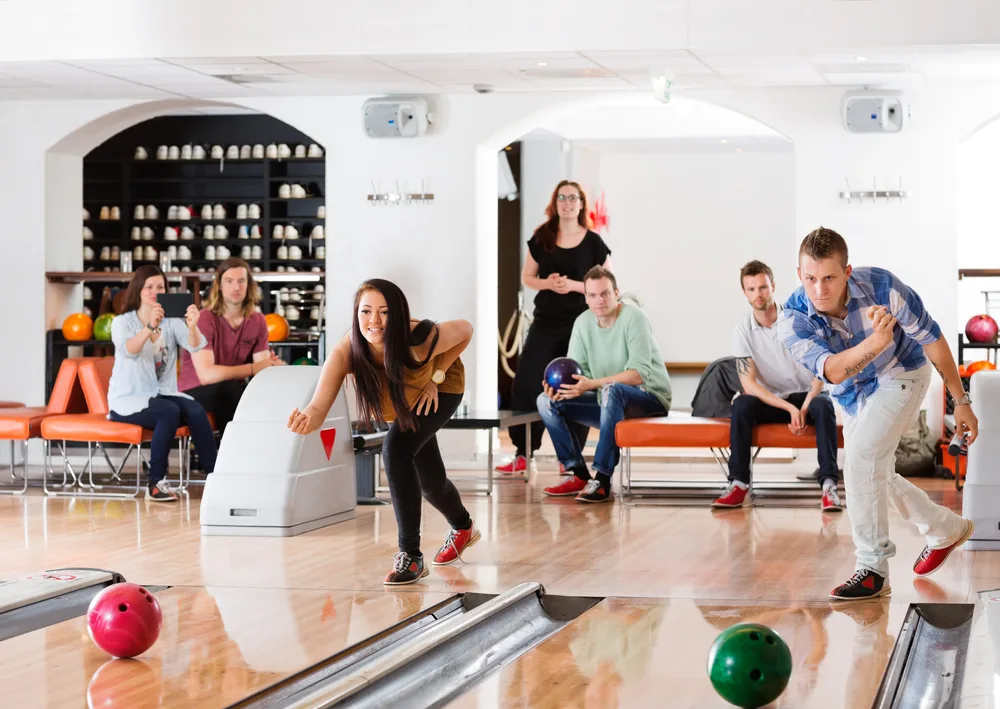 Even though bowling takes some of the awkwardness out of meeting someone new, some people may find the distraction too much. The bowling alley could also be noisy, making conversation difficult.
Depending on how competitive you and your date are, you might even finish your game and realize you still don't know much about each other! Although there's plenty of time for conversation, you'll have to make a conscious effort not to get too caught up in the game.
Bowling Can Be Physically Demanding
While bowling is not the most physically demanding sport, it can be challenging for some people. You have to be physically strong enough to lift and launch the ball down the lane, which is a lot considering that the average adult bowling ball weighs between 10 and 16 pounds.
Someone with wrist, shoulder, or back injuries may have difficulty maneuvering the bowling ball. Not being able to keep up with the game can make your date uncomfortable or ruin an otherwise enjoyable evening.
Your Date Might Not Be Dressed for The Occasion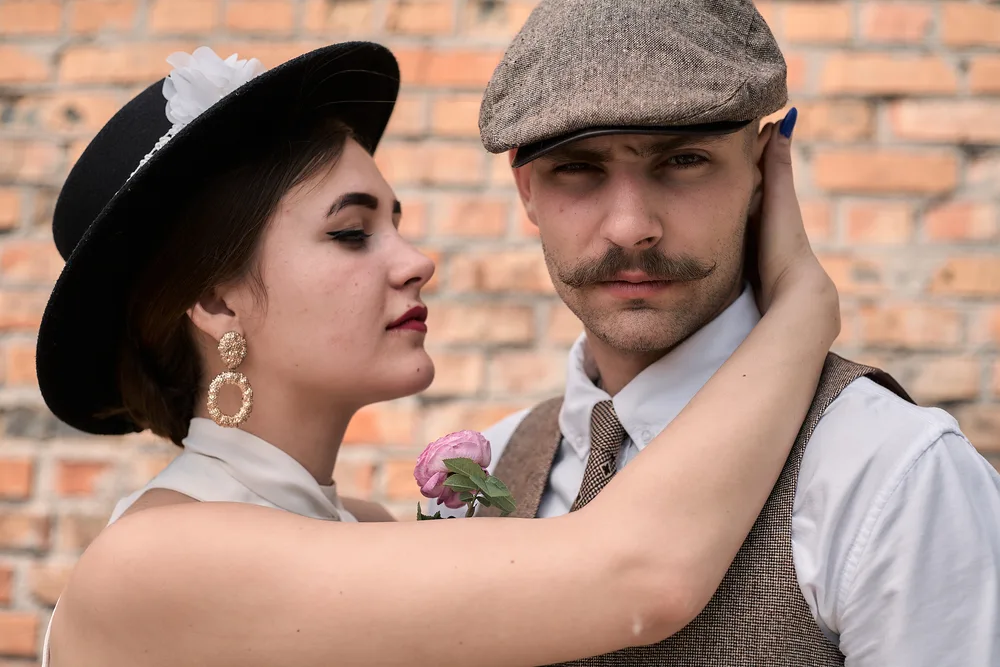 When it comes to a first date, most people want to look their best. They might wear their nicest pair of high heels, splurge on a new suit and tie, or spend hours getting their hair and makeup just right.
They may even forget to wear socks and have to buy some (if they're available at the bowling alley).
If you surprise your date with a night of bowling, there's a good chance they won't come wearing the proper attire. And this isn't just limited to clothing!
Your date could be wearing long acrylic nails or a piece of expensive jewelry they don't want to take off and lose. To avoid these issues, you'll need to tell your date in advance to wear something comfortable.
Bowling vs. Other First Date Options
Now that you've heard the best and worst aspects of going bowling on a first date, you might be wondering how bowling compares to alternatives. To help you out, here's a convenient list of how bowling stacks up against other popular first-date activities.
Bowling Date Night! | VLOG
Bowling vs. dinner – Taking a first date to dinner is one of the more anxiety-inducing options. Since you'll be sitting across from your date waiting for your food to arrive, the emphasis is on conversation as opposed to an activity. That can be an advantage or disadvantage, depending on how naturally the conversation progresses. On the other hand, bowling is more relaxed and gives you both something else to focus on.
Bowling vs. movies – Although going to the movies is a classic first date activity, it's not the best way to get to know someone. You'll spend most of the time staring quietly at the screen instead of chatting. Conversely, bowling is interactive and offers more opportunities for conversation between you and your date.
Bowling vs. coffee – Like bowling, going on a coffee date is a relaxed, casual way to get to know your date. However, coffee dates put the emphasis on talking, with little room for distraction. If you need time to get comfortable and open up, bowling can be a welcome buffer.
Bowling vs. going to a park – Bowling and going to a park is a fun activity to be active on your date. While parks have fresh air and interesting sights, bowling alleys offer the convenience of things like air conditioning and a restroom. If your date isn't an outdoorsy person, they'll likely find bowling more comfortable.
Bowling vs. hiking – Although both activities are interactive and physical, hiking is much more physically demanding. Your date might get overheated, and nothing ruins a first date like being swarmed by mosquitoes.
Bowling vs. going to a bar – Another classic first date idea is heading to a bar. While bars have a fun, relaxed, date environment, there's a chance your date doesn't drink and will feel uncomfortable going somewhere where alcohol is the main focus. Most bowling alleys offer beer and wine, so you'll still be able to drink. There'll just be less pressure to do so.
Related Articles
Bowling can be an excellent first date, but you should probably give your date a heads up if you plan on doing something physical. That way, they can make sure they dress appropriately and set their expectations appropriately. Whether you choose to go bowling or not, we hope your first date goes well!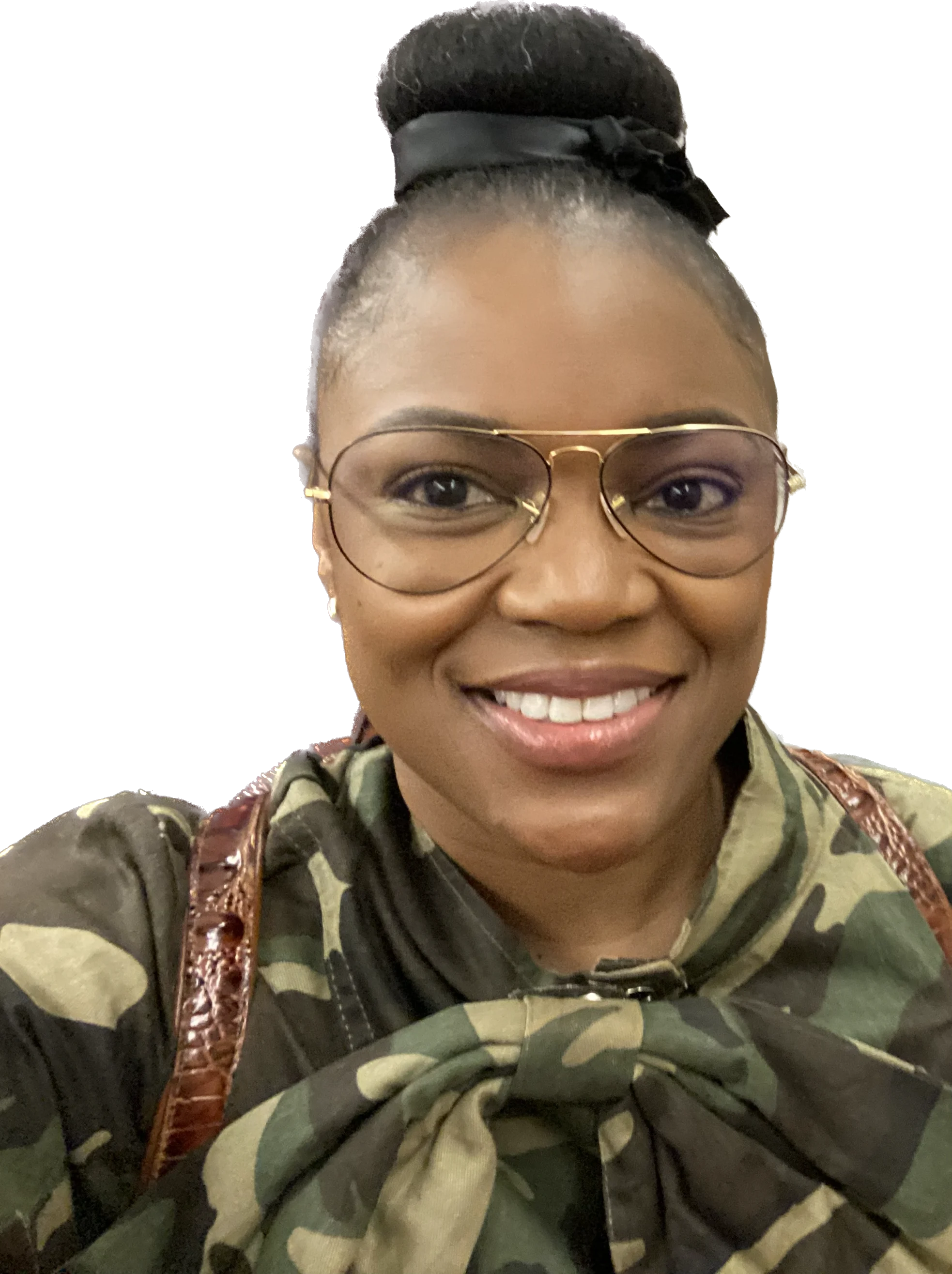 Kira Byrd, a Certified Fraud Examiner, holds a B.S. in Accounting from the University of Alabama at Birmingham. With a passion for bowling from her childhood, Kira has poured her expertise and personal experiences into creating and nurturing Bowling For Beginners. Kira's mission is to meet new bowlers where they are and guide them toward consistently achieving higher scores. With a focus on skill development and strategic techniques, she empowers readers to take control of their game and unlock their true potential.
Bowling For Beginners embodies strict editorial integrity, ensuring reliable and unbiased information. Kira's commitment to delivering valuable insights and practical strategies is reflected in every article. Here's an explanation of our editorial policy and how we get money.