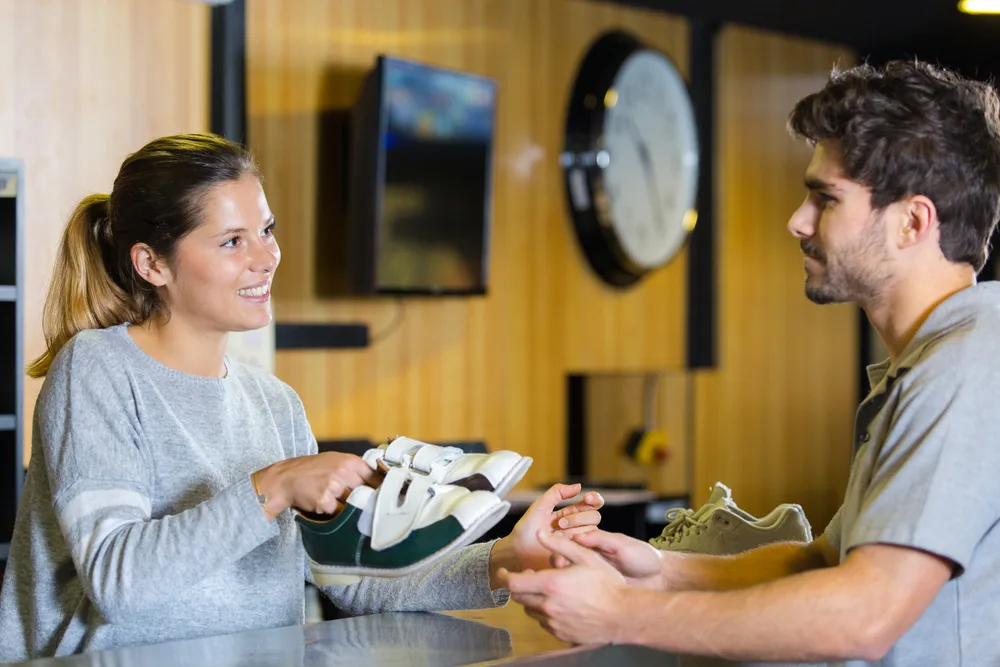 It's no secret that bowling can be an expensive hobby. A night out at the bowling alley can easily set you back $100 or more, but have you ever stopped to ask yourself why?
Why is bowling so expensive?
In this article, we will take a look at some of the factors that contribute to the high cost of bowling. We will also explore some ways to save money while still enjoying a night out at the lanes.
Why Is Bowling So Expensive?
Casual bowlers and enthusiasts in the U.S. and elsewhere are having to pay premium prices to enjoy their favorite pastime. Bowling alleys have been slowly but surely increasing their prices for years now, and it doesn't seem like they're slowing down anytime soon. So, what's behind this trend?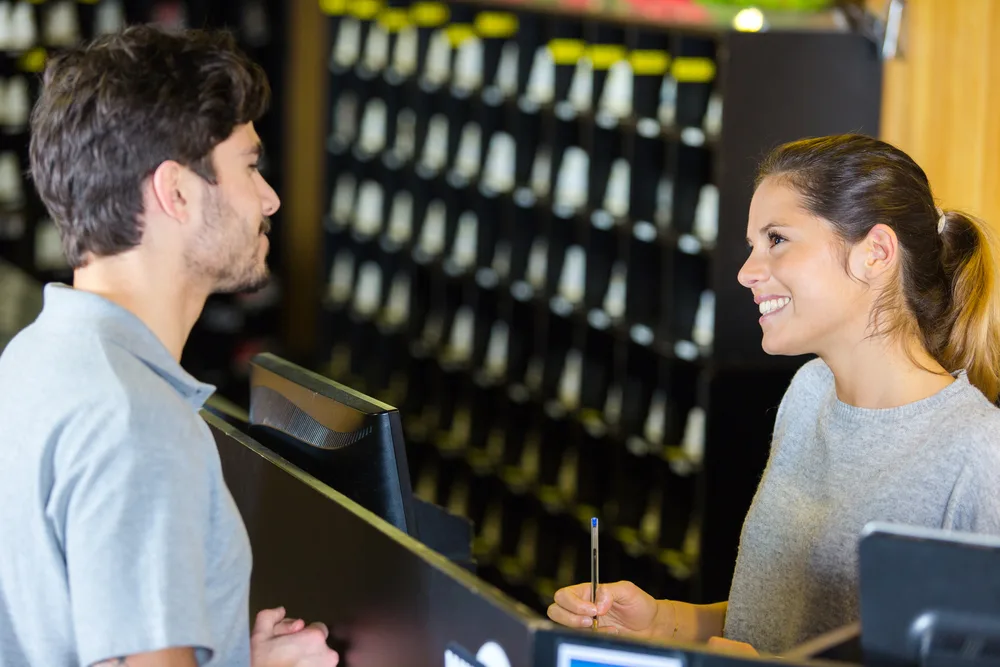 There are a number of reasons bowling alleys have been able to charge more and more for their services, and we'll look at several reasons why in the following list:
Declining consumer base. The sport is no longer as popular as it used to be. From the 50s to the 80s, bowling was a favorite pastime of millions of people in America. Things are a bit different now, with considerably fewer people enjoying the sport on a regular basis. This decline in business results in higher prices at your local bowling alley. Since bowling alley management has a smaller consumer base, they need to squeeze as much money out of each person as possible to stay afloat.
Changing customers. Decades ago, bowling was frequented by blue-collar employees who didn't have much money – so bowling was extremely cheap. By contrast, today's bowlers are much better off financially and often bowl casually and in the company of friends and family. This change in clientele means bowling alleys can charge more for their services.
High overhead costs. Bowling alleys are expensive to maintain and operate. Bowling alley owners have to pay for bowling lanes, bowling balls, bowling shoes, and all of the other equipment needed for the sport. In addition, they have to pay for utilities, staff salaries, and other general operating expenses. All of these factors contribute to the high cost of bowling.
The pandemic. The recent pandemic and lockdown orders that hit the country have thrown bowling alleys for a loop, with independent bowling center owners struggling to keep their businesses afloat. Many bowling alleys were forced to close their doors temporarily, and others had to operate at a reduced capacity. The few bowling alleys still in operation have had to adjust how their businesses work to survive, and they charge higher prices to make up for the loss in business.
Luxury bowling alleys. It is common for modern bowling centers today to offer luxury perks to attract and retain more customers. These new premium bowling alleys (or luxury entertainment centers) often include upscale restaurants, full-service bars, and other amenities that raise the price of a bowling game.
So, if you're looking for a cheap night out at the bowling alley, you might be out of luck. But knowing why bowling is so expensive can at least help you understand why the prices are so high.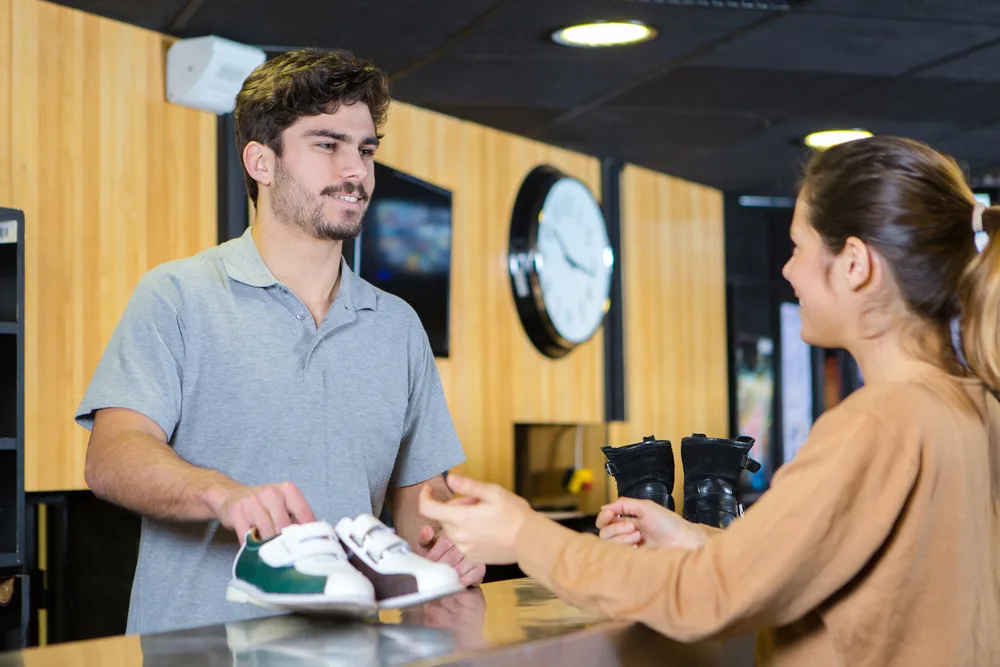 How Much Does Bowling Cost?
For those who don't know, we'd like to get into what it actually costs to go bowling. From bowling shoe rentals to game charges, there are several costs to consider.
On average, it costs about $20 to go bowling for two people.
This cost estimate includes the games and a shoe rental for each person. It does not include the cost of other games (billiards, arcade games), food, or drinks. In most cases, your bowling costs will increase or decrease depending on the location, time of day, and other factors.
Bowling alleys that are located in metropolitan areas tend to be more expensive than those in smaller towns. So, you'll likely spend more going bowling in New York City than in a small town in Iowa.
The cost of bowling also increases dramatically on weekends and holidays.
How to Reduce Your Bowling Costs
There are numerous ways to cut down on the cost of bowling if you are a bowler on a budget. Let's take a look at some of the most effective ways to reduce bowling costs below:
Take Advantage of Special Discount Days
Many bowling alleys offer special discount days where games are cheaper. For example, some bowling alleys offer "Cheap Tuesdays," where bowling games are only $0.50 per person. Others offer similar discounts on different days of the week. Check with your local bowling alley to see if they offer any special discount days.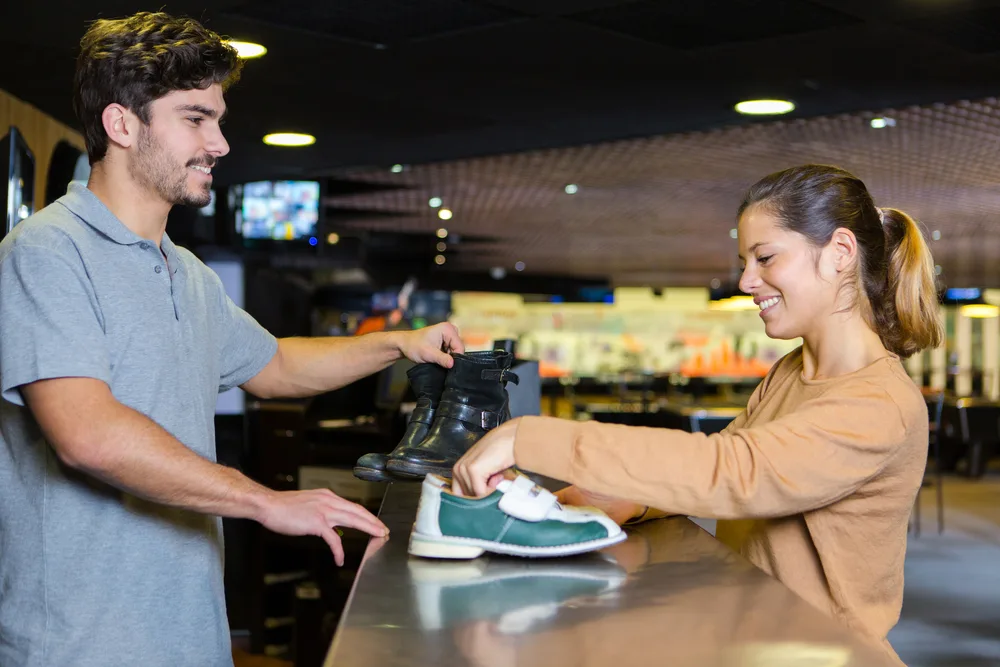 Join a Bowling League
If you are a serious bowler, you might want to consider joining a bowling league. Bowling leagues typically cost around $20 to join, and they offer significant discounts on bowling games and other bowling-related activities.
Skip Out on Bowling Alley Food
One of the easiest ways to reduce your bowling costs is to skip out on food and drinks. Most bowling alleys have a bar and restaurant, and the prices can be pretty high. If you're looking to save money, consider eating before or after your bowling games.
You can also bring your own food and drinks to the bowling alley. Just be sure to check with the bowling alley staff before you do so. There may be rules against outside food and beverages.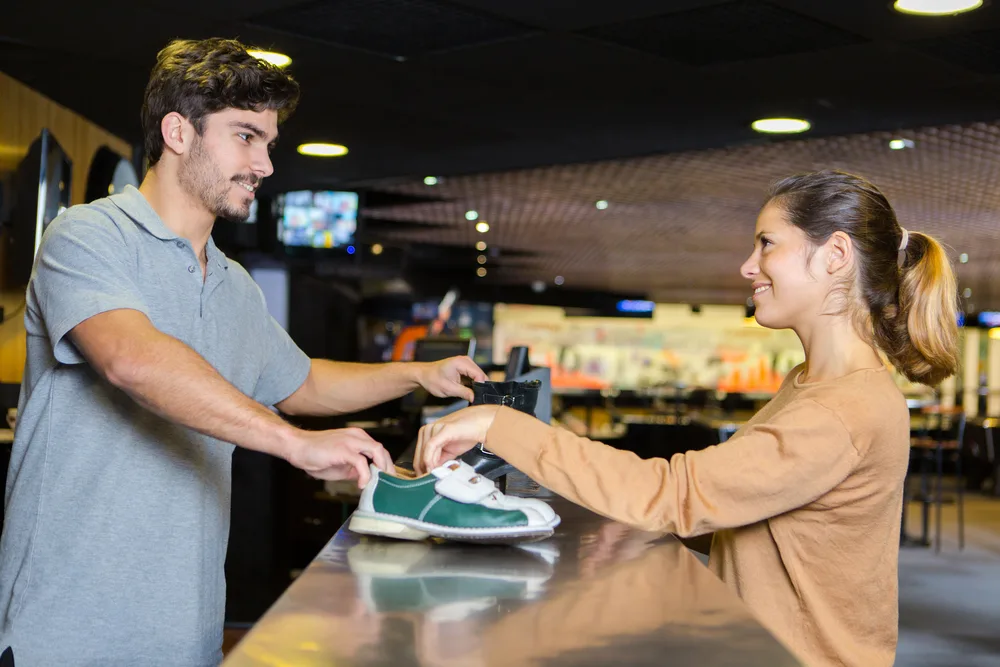 Consider a Bowling Alley Membership
If you frequently bowl at a particular bowling alley, you might want to consider a membership. For a monthly fee, you'll gain access to discounts on bowling games, bowling shoes, and other bowling-related activities.
In some cases, you might even get a free game or two each month. Bowling alley memberships typically cost between $20 and $40 per month.
Buy Your Own Bowling Shoes to Avoid Rental Fees
Buying your own bowling shoes can save you money in the long run. Bowling shoes usually cost between $20 and $60. This is a small price to pay when you consider that bowling shoe rentals typically cost around $5 each time.
Bowling shoes usually last for several years, so you'll eventually make your money back. If you only rarely go bowling, you might not want to buy bowling shoes. In this case, renting each time is probably your best option.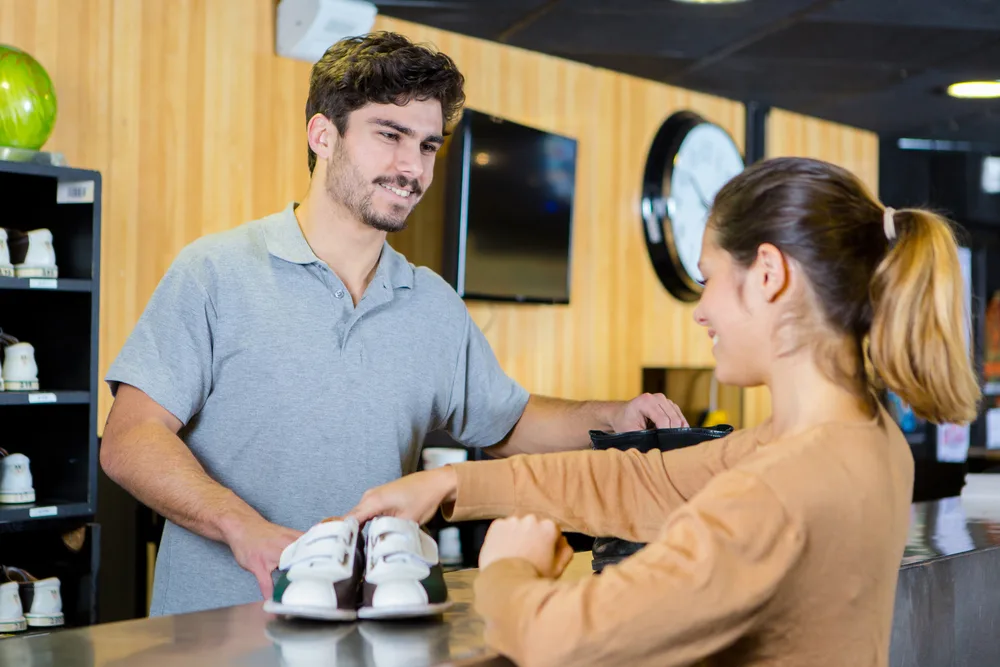 Go With a Friend or Family Member
Bowling with a few friends or family members can also help you save money. Most bowling alleys offer discounts for groups of people.
Check with your local bowling alley to see if you can snag a discount. In addition, when you go bowling with someone else, you can split the cost of the lanes and save a few dollars.
Try Bowling Alternatives
If you're not up for the previous money-saving options, there's one more thing you can do. You can utilize similar alternatives to bowling alleys. Try out small-scale indoor or outdoor bowling sets for some at-home fun.
You can also find and download bowling games online or on your smartphone. These bowling alternatives are much cheaper than going to an actual bowling alley, and they can be a whole lot of fun.
Related Articles
Though bowling has become more expensive over time, there are several ways to reduce your bowling costs. By using the money-saving tips we've expressed in this article, you can save money and still enjoy this iconic pastime.
So next time you're looking for a fun and affordable way to spend an evening, consider heading to the bowling alley. Who knows, you might just strike it big!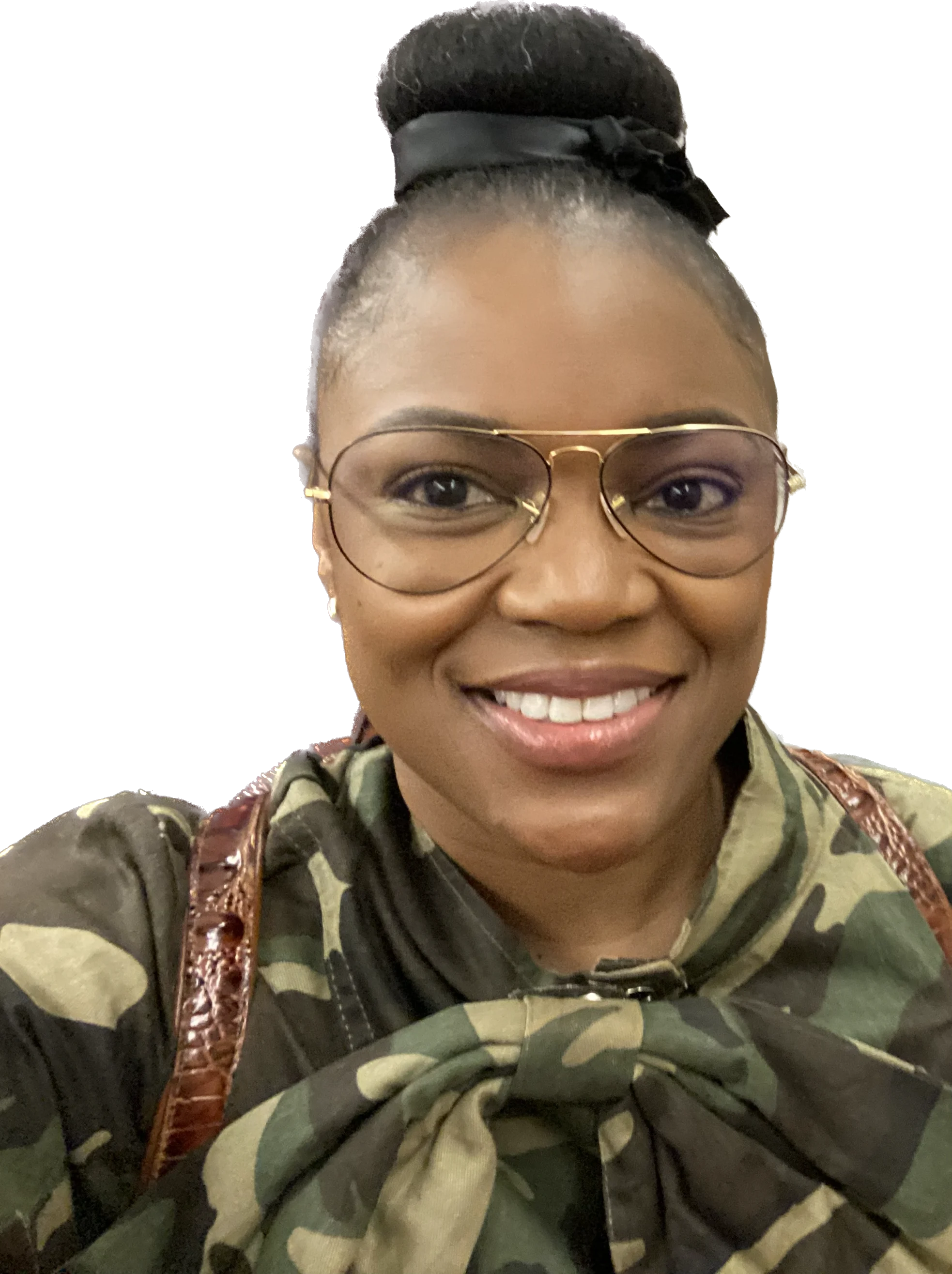 Kira Byrd, a Certified Fraud Examiner, holds a B.S. in Accounting from the University of Alabama at Birmingham. With a passion for bowling from her childhood, Kira has poured her expertise and personal experiences into creating and nurturing Bowling For Beginners. Kira's mission is to meet new bowlers where they are and guide them toward consistently achieving higher scores. With a focus on skill development and strategic techniques, she empowers readers to take control of their game and unlock their true potential.
Bowling For Beginners embodies strict editorial integrity, ensuring reliable and unbiased information. Kira's commitment to delivering valuable insights and practical strategies is reflected in every article. Here's an explanation of our editorial policy and how we get money.