Round1 is a bowling and amusement center that's got people all over the U.S. raving! From bowling, food, private karaoke rooms, ping pong, video game arcades (exclusive games imported from Japan), and more, it's got everything you need for a fantastic time!
If you've decided that you want to go to Round 1 bowling with your family, friends, or co-workers, one of the most important things to sort out is how much it will cost you. And in this article, we'll help with just that!
By the end, you'll know how much it costs to bowl at Round1 Bowling & Amusement, how to save money on your visit, and more!
Round1 Bowling Prices: Traditional and Spark Bowling
Round1 (i.e., Round One Entertainment) offers two bowling experiences: traditional bowing and Spark bowing. If you want to bowl in a traditional manner, as you would at your local bowling alley, you'll choose standard bowling. Standard bowling at Round 1 costs about $5 per person per game, though prices do vary by location.
Spark Bowling is a new and innovative type of bowling offered by Round 1. It incorporates exciting visuals and interactive scoring sequences that take any regular game of bowling to the next level. Definitely a step up from traditional Cosmic bowling.
Spark bowling at Round1 costs $40 per hour per lane or $57 per 2 hours per lane. As with regular bowling, Spark bowling costs vary by location.
Spark Experience Full Lane
Why Do Bowling Prices Vary per Location?
Round1 prices may vary by location due to the overall cost of running a specific location. It could be more expensive to operate a Round1 in a big city compared to a smaller town.
So, if you live in or near California, your local Round1 may charge relatively steep prices compared to a location in Kentucky.
Also, the time and day that you decide to go to Round1 can have a dramatic effect on the price you'll pay to bowl. Prices will almost always be higher on the weekend or around a holiday when more families will be out and looking to celebrate.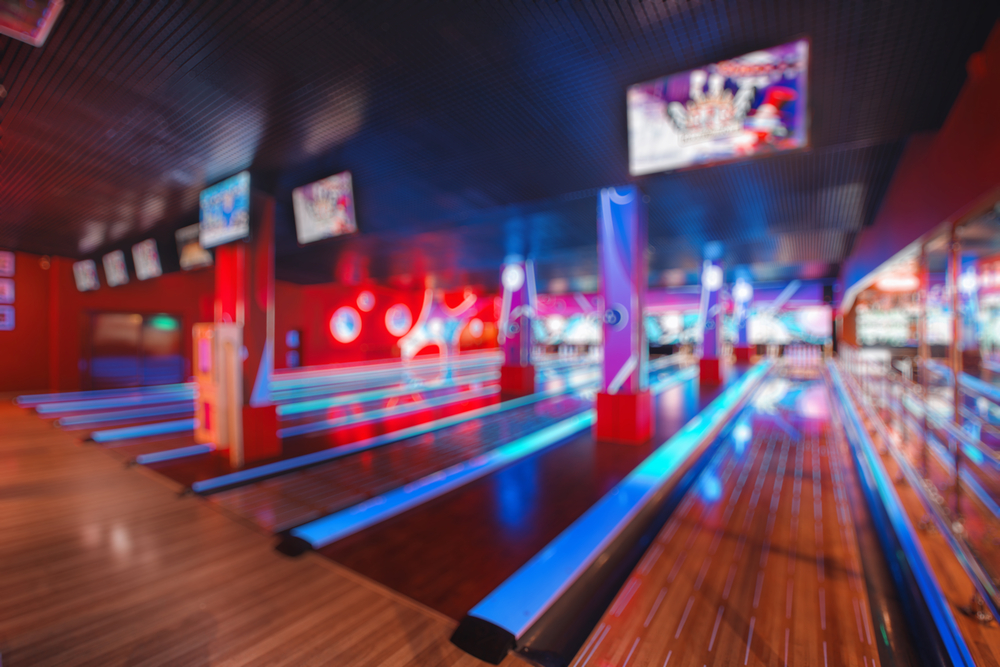 How to Find Out the Exact Price to Bowl at Round1
Price variation can make it difficult to know exactly how much you'll pay for a Round1 bowling session. Luckily, you've got a few options to get exact pricing or prepare for any price hikes:
Visit your nearest location, click here, enter your city, and choose your activities.
Call the Round1 location you're interested in visiting to ask about bowling prices. The front desk should be able to give you an accurate estimate of your costs.
Go online and book your party. Before you make the decision to book, you will be provided with the prices for the specific location you've got in mind.
Take some extra money with you when you go in. If you suspect that you'll need $50, take $100 or more instead. That way, you'll be prepared for any pricing variations with your game purchase.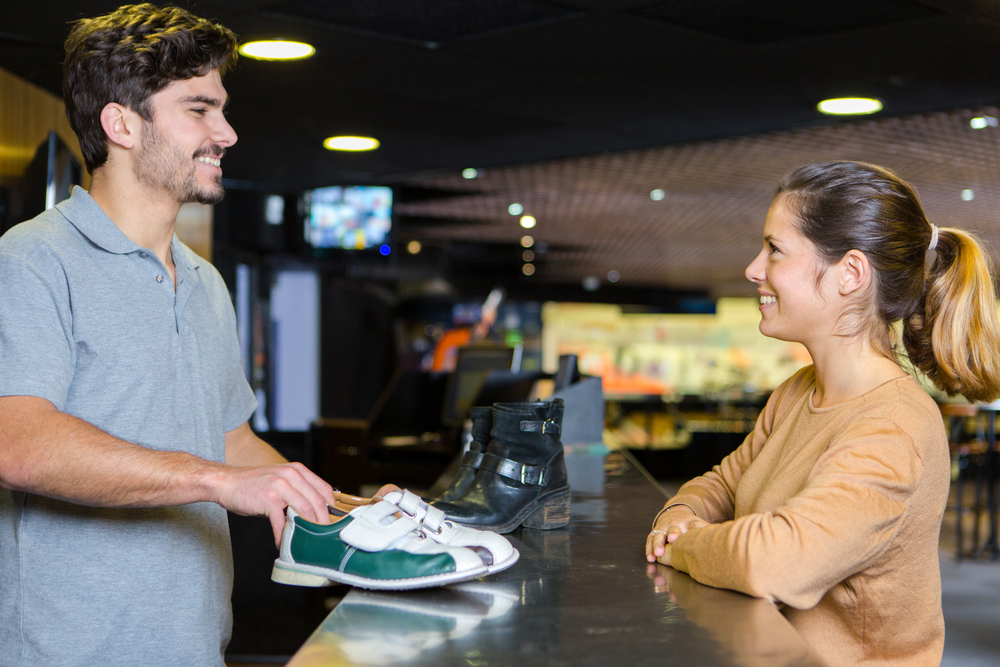 The Round1 Membership
Round1 has a membership program that can save you money on bowling and other Round1 activities. It costs $5 plus tax and has several levels: Digital, Digital Silver, Digital Gold, and Digital Platinum, which gives you discounts on every game you play. The more you visit, the more you save.
To find out how to get started with a Round1 membership and learn how much you could possibly save, check out this graphic with more information. It could bring your bowling costs down dramatically.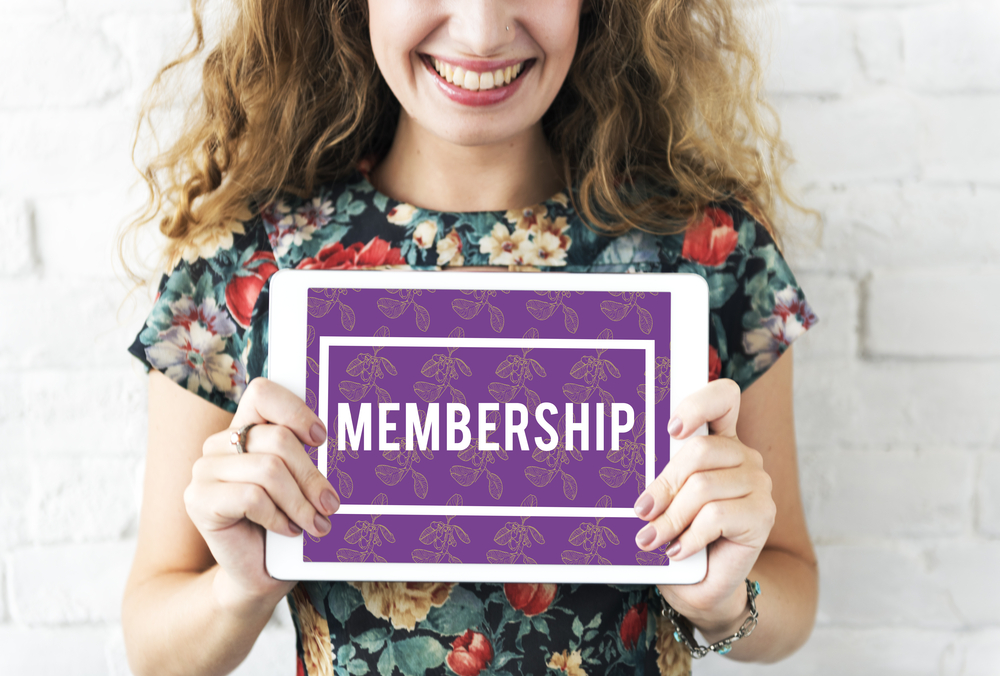 All-You-Can-Play Weekday Fun Deal
In addition to the membership, Round1 also offers an All-You-Can-Play Weekday Fun Deal. This deal allows you to play as many games of bowling, billiards, and karaoke as you want for $14.99 per person on weekdays before 5 pm (pricing and times vary by location).
If your Round1 location offers this deal and you plan on playing multiple games, it could end up being a much better deal than paying for each game individually.
my 19th birthday party vlog at round1!! | round1 claw machines + karaoke
Other Ways to Save Money on a Bowling Outing
Want to learn more ways to save on your bowling outing at Round1? This section will share with you some easy ways to do just that!
Round up a group of friends and split the cost of bowling and food with them.
Limit the number of games you play if money is tight.
Ask the staff at the front desk about promotions and deals that you can take advantage of.
Eat before you get to Round1. You will not be able to bring outside food and drinks into the building, so you should eat beforehand. The food there can be expensive.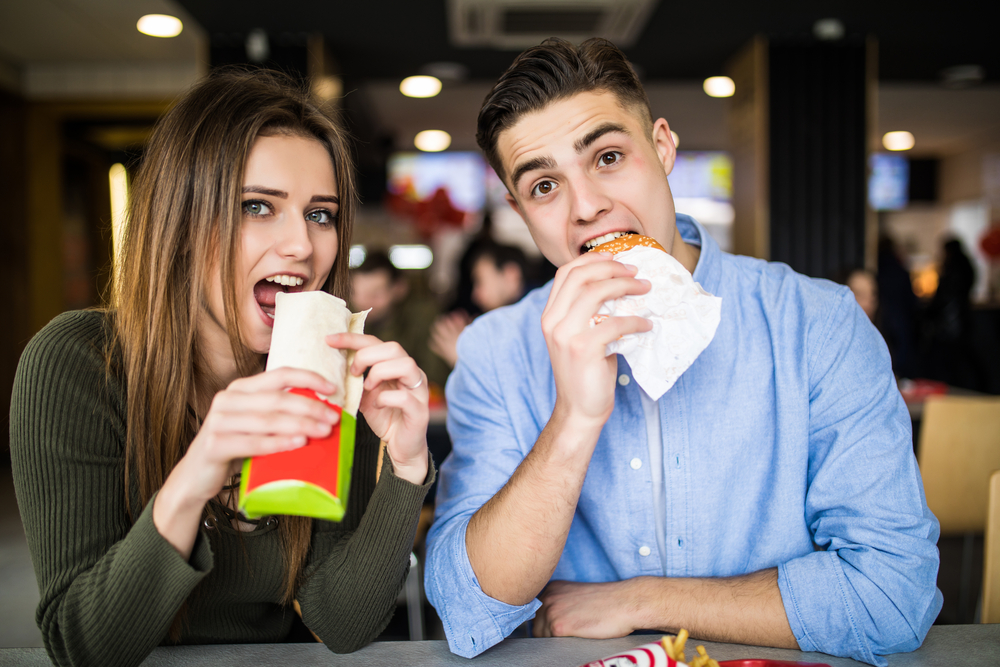 How Many Hours Should You Purchase for Spark Bowling?
If you're trying to sort out how many hours of Spark bowling you need to purchase, it's important to know how long is a game of bowling. A typical game takes about 20 minutes for 2 people, though it can vary depending on each player's bowling speed and (more importantly) how many people are playing.
But based on the average, if you and one other person want to bowl and pay for one hour of play, you could finish about 3 games. For a larger party of 6, it could take an hour to finish one game.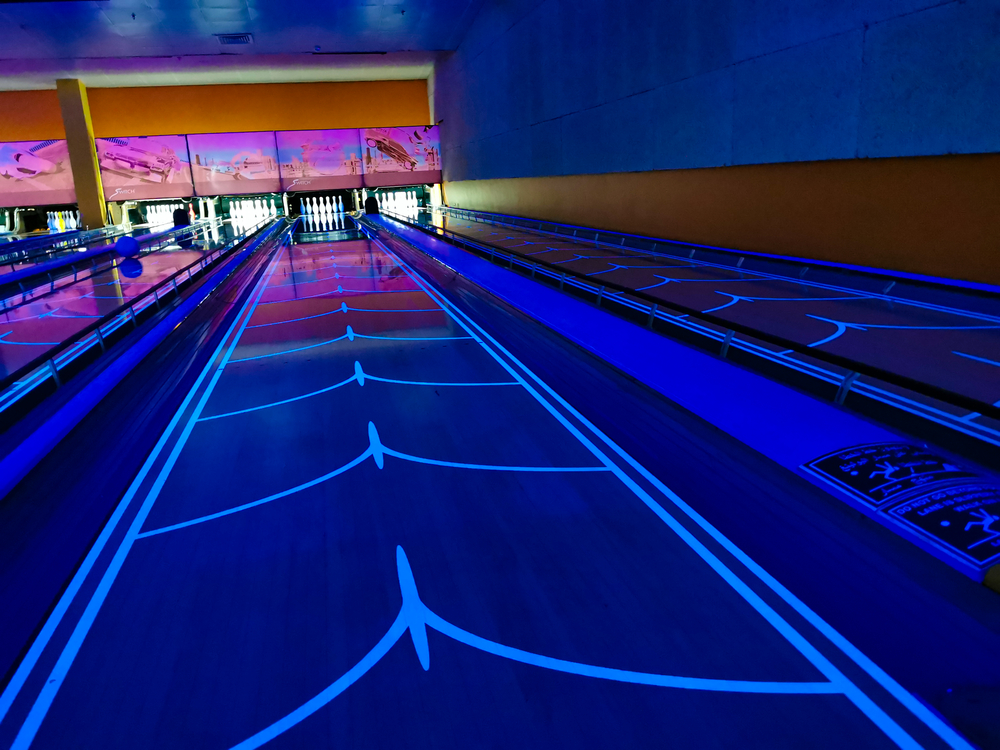 Does Round1 Accept Cash?
Yes, Round1 accepts cash at all locations. They also accept major debit cards and credit cards.
If you plan on paying with an unconventional form of payment, such as a check, Chime, or gift card, it's best to call ahead and confirm whether it's accepted. You don't want to show up and not be able to pay.
How to Prepare for Your Bowling Outing at Round1
If you've decided that you want to go through with a bowling outing at Round1, that's great! But before you go, there are a few things you should do to prepare:
Call ahead and make sure your local Round1 has bowling lanes available.
Confirm who is coming with you and if a shoe rental is needed.
Bring cash or cards for payment, as well as extra money.
Decide all the activities you'll want to play.
Bring your ID so that Round1 staff members can verify your age.
Wear comfortable clothes and shoes that are suitable for bowling. Customers won't be let in if they're not wearing a shirt or shoes. Also, ensure that your clothes are neither too tight nor too baggy.
Look over the House Rules beforehand to ensure that you won't accidentally break any of them.
How to Roll Your First Strike
If you've never gotten a strike before, you'll be glad to know that you can improve your odds of rolling one (or more) with a few tips and some practice.
Here are a few beginner tips to start with:
Make sure you're holding the bowling ball correctly. Your fingers should fit comfortably in the holes, and your thumb shouldn't be too tight or loose. If you've got a bad fit, choose a different ball.
Aim for the pocket. For right-handed bowlers, it's the spot between pins 1 and 3, and for left-handed bowlers, it's the spot between pins 1 and 2. Hitting the pocket will set off a domino-type reaction, drastically increasing your chances of knocking down all the pins.
Keep your arm straight as you swing, and release the ball at about eye level for a smooth release. If you release it too early or too late, it could veer off course and go in the gutter.
Follow through with your throw to help your ball go in the intended direction.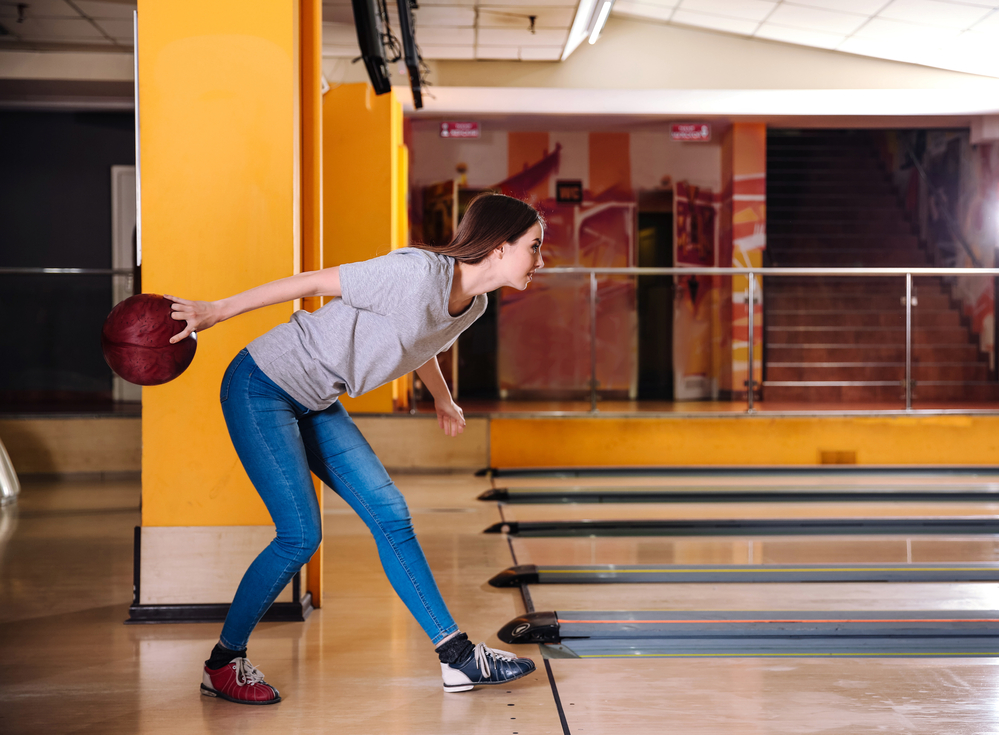 Related Articles
So, there you have it – all you need to know about the price of bowling at Round1, several ways to save money, and tips to bowl as well.
Whether you go with standard bowling, Spo-Cha (timed games), arcade games, or try out the new Spark Bowling, Round1 has plenty of options for a memorable time with friends and family. Happy bowling!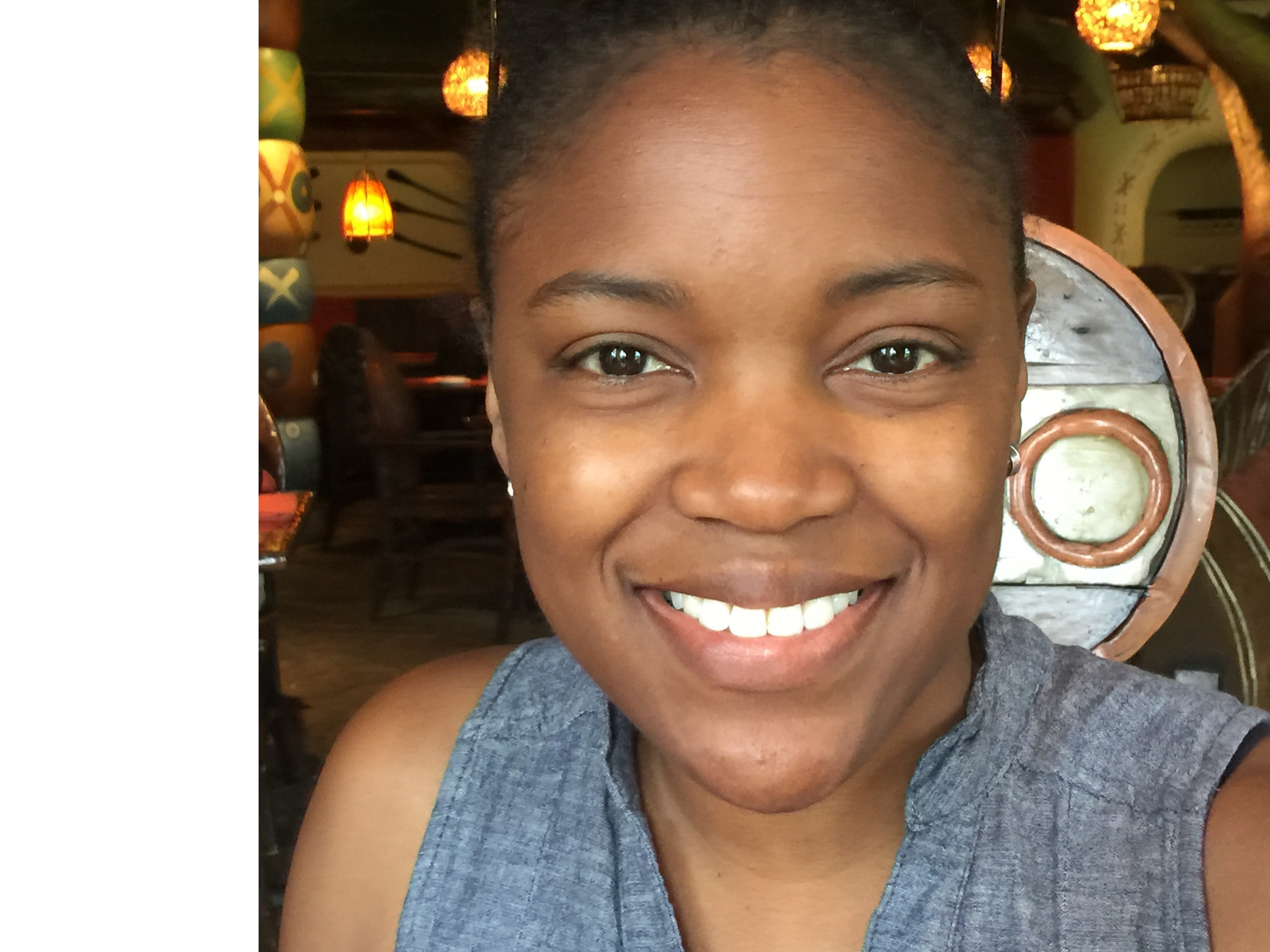 Kira Byrd, who holds a B.S. in Accounting and operates as an Internal Auditor during the day, has been an enthusiastic bowler since she was a small kid. She's passionate about the sport and has been a member of several bowling clubs. Kira's passion for helping others learn how to bowl as she realized how much her family and friends enjoyed the sport. Kira started Bowling for Beginners to teach new bowlers the game and help them improve their skills.