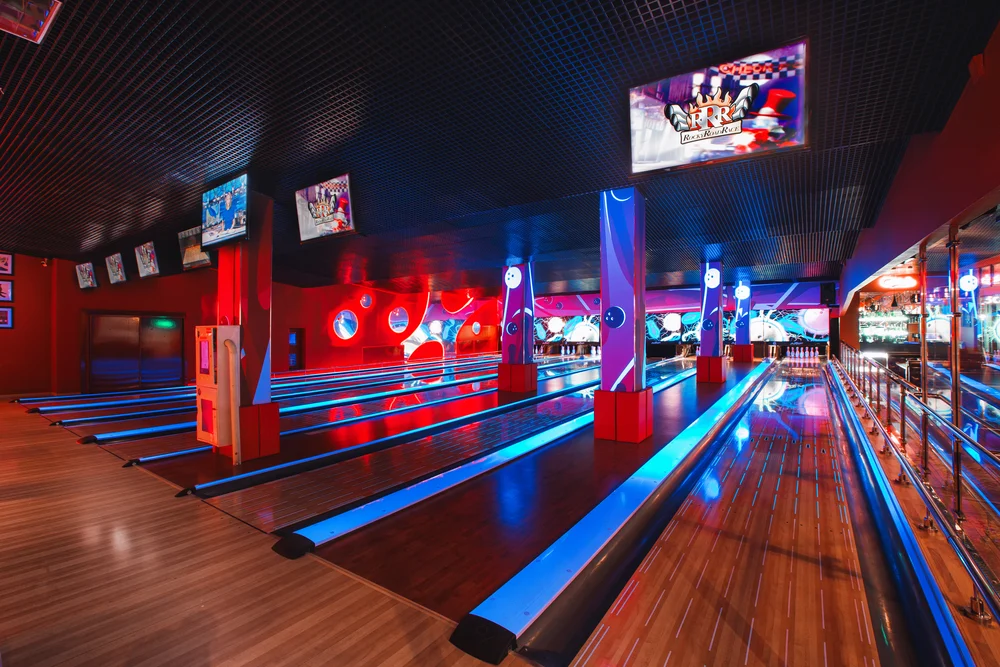 Red Rock Bowling is a luxury casino bowling center located in Las Vegas, Nevada. Its nestled inside the Red Rock Resort and Spa. A wide array of high-end services and amenities will surely delight even the most demanding bowlers.
Want to go? Well, first, read this article. We'll give you the pricing info you need to hit the lanes without breaking the bank.
Red Rock Bowling Prices: A Quick Rundown
Before we get into prices, let us first tell you a little bit about Red Rock Bowling. Red Rock Lanes, operated by Station casinos, houses 72 luxury upscale bowling lanes, private VIP Bowling Suites, snack bars, a lively game room, a movie theatre, pool tables, and more.
As part of the Red Rock Resort and Casino, are also available a bingo hall, table games, 11 restaurants, and a spa. Red Rock prices can vary significantly depending on the day of the week, time of day, and more.
Still, here are some pricing guidelines you can use to help you plan your visit. Note: Though the prices listed at the time of publishing are accurate, they are subject to change at the discretion of the business.
Regular Bowling
When you're in the mood for some classic bowling without any extra bells and whistles, you can expect to pay $5 – $6 per game and $7 for shoe rental per person. It's important to note that these prices are higher than your typical bowling alley.
Kijani's Vegas Bowling Tour 2015 - Red Rock - Suncoast - Orleans
Luxury Bowling Suites
Nothing compares to your very own private bowling party with 4, 8, or 12-lane options for your closest friends in the Red Rock Lane's bowling suite. You get the works, private bar, projection screens, and customized catering menu.
Also, you will love the music because you can play the playlist of your favorite songs!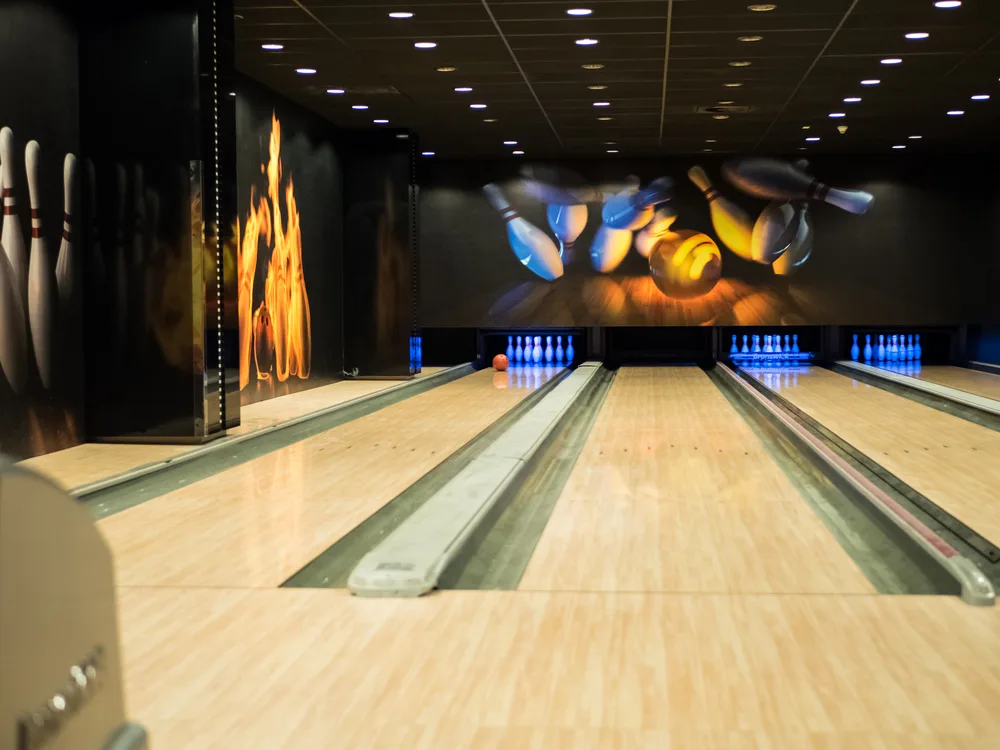 Cosmic Bowling Experience
Anyone craving a one-of-a-kind bowling experience should check out Cosmic bowling. It's when the Red Rock facility dims the lights so you can see the glowing lanes.
The energetic music bumps while you bowl in a unique and vibrant atmosphere. For this bowling experience, the fee is currently $8 per game and $7 for shoe rental per person.
VIP BOWLING LANES at 📍 Red Rock Casino #ytshort #lasvegas #youtubeshorts
Why Bowling Prices Vary at Red Rock
As you read in the previous section, there's a price range for standard bowling at Red Rock. And there are several reasons why this is the case. For one, peak times will be more expensive than off-peak hours.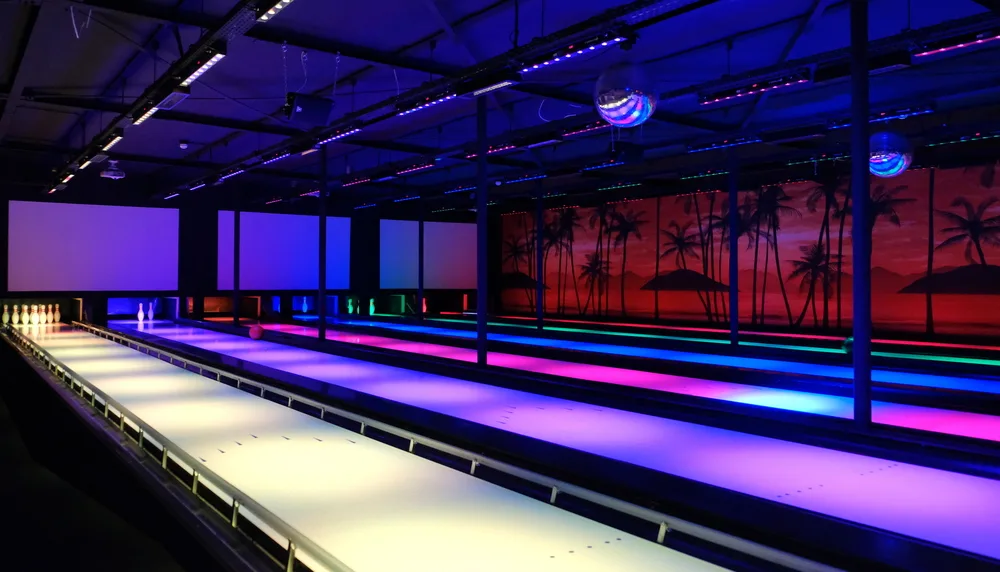 If you bowl on a weekday, the price will be $5 per person per game, and on the weekends, it will be $6 per person per game. In addition to that, there may be special rates for seniors, military personnel, students, and children. Be sure to ask about these before bowling day.
How to Find Out the Exact Price to Bowl at Red Rock
If you're looking online to find out the exact prices for bowling at Red Rock, you might have a difficult time locating them. The alley has social media profiles across Facebook, Twitter, Instagram, and TikTok, but there don't appear to be any price lists on them.
You can find a lot of information on the business's website, but there aren't any prices listed there. The prices indicated on this page were obtained by speaking with a Red Rock staff member over the phone.
You can also send a message through their website or social media platforms to request the current price if you prefer not to call. If your budget is tight, it's always a good idea to give them a call before heading over to make sure that the prices haven't changed.
How Much Does It Normally Cost to Bowl?
The cost of bowling varies by location, but you can typically expect to pay between $2 and $5 per game, with shoe rental costing around $5. So, as you can see, the prices at Red Rock are on the higher end of the spectrum. But, again, this is to be expected given the added amenities and luxury services.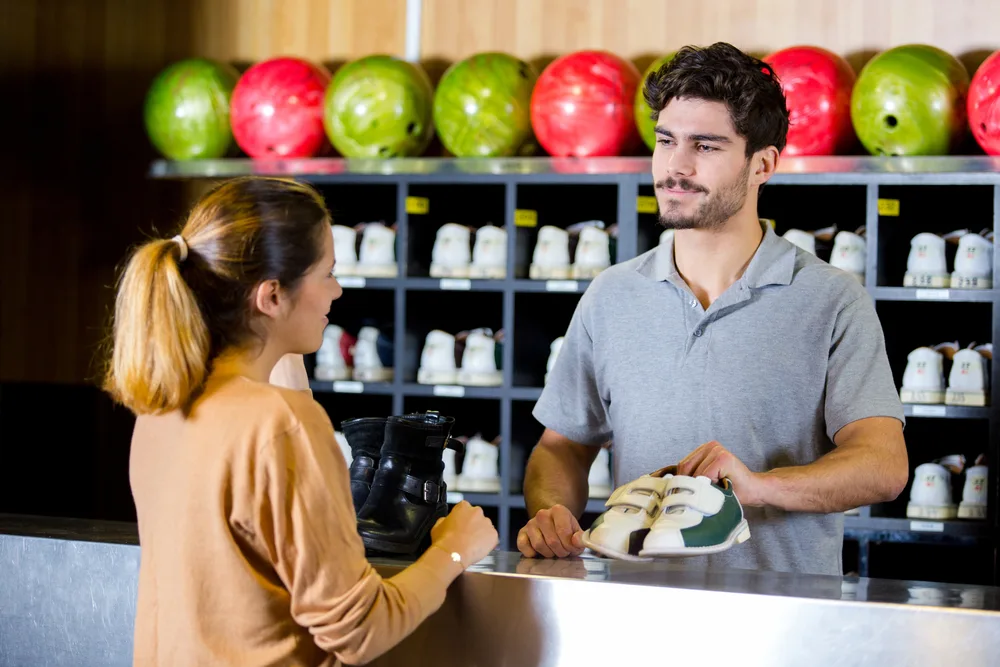 How to Save Money at Red Rock Bowling
Though bowling is thought to be on the cheaper side, the fees can really stack up fast. Here are some tips to help you save each time you bowl:
Get a membership. If you're an avid bowler and live near Red Rock Bowling, ask about a membership program or frequent bowler incentive. The company that owns Red Rock bowling does offer a rewards program where you can earn points based on every qualifying purchase. When you accumulate enough points, you can save a ton!
Join a league and save big. If you love bowling and want to get serious about it, make it official by joining a league. You'll have to pay what is considered "dues" up front, but then you can bowl at all of your league's games without paying more each time. You can find Red Rock's league schedule here.
Bring your own bowling shoes. This one might not save you a ton, but every little bit counts! If you have your own shoes that fit well and are comfortable, you can skip the shoe rental fee of $7 per person.
Always look for coupons or discounts. Some bowling alleys post coupons online or in the local newspaper. You can also find discounts available on services like Groupon, where bowling fees are deeply discounted. You can also call Red Rock Bowling and ask if they're running any specials.
Pass on alley food. If you're tempted to indulge in the Red Rock Bowling snacks, you might need to reconsider if you're trying to cut down on your bowling costs. We recommend eating before you go just in case the prices at the snack bar are higher than you'd anticipate and they don't allow outside food.
Ask if there is a special discount for your profession. If you're a veteran, a senior citizen, a student, or a first responder, you might be able to get a discount on your bowling fees. It never hurts to ask!
What Form of Payment Does Red Rock Accept?
Red Rock does accept cash as a form of payment. They also accept major credit cards like Visa, Mastercard, Discover, and American Express. They may or may not accept other forms of payment, so it's always best to call ahead or check their website to be sure.
How to Ensure That Your Bowling Outing Goes Smoothly
Now that you know all about the cost of bowling at Red Rock, here are some tips to make sure that your outing goes as smoothly as possible:
Make a reservation. You can do this by calling Red Rock Bowling directly. This is especially important if you're planning on bowling with a large group.
Arrive early. This will give you time to sign in, get your shoes, and warm up. If you're running late, call Red Rock Bowling and let them know so they can (hopefully) hold your lane(s).
Know how Red Rock Operates. Red Rock provides bowling games and shoe rentals starting at 10 am, drinks starting at 12 pm, and food starting at 4 pm. It's important to know this so you can plan your day accordingly.
Have fun! This is the most important part. Bowling is supposed to be fun, so don't take it too seriously. If you're bowling with friends or family, make it a friendly competition. And, if you're bowling by yourself, try to beat your high score.
🚨 LAS VEGAS LIVE - COMPLETE RED ROCK RESORT & CASINO TOUR LIVE IRL! ☝
Should You Go to Red Rock?
Whether you live in Las Vegas or are just passing through, Red Rock Bowling should definitely be on your itinerary. The alley offers so much more than your typical bowling alley, from seventy-two lanes and VIP suites to Cosmic bowling and a full-service restaurant and bar.
Strike a High Score at Red Rock Casino! | Red Rock Lanes
When you consider the prices you pay at a general bowling alley versus the cost of visiting Red Rock Lanes, it's really a no-brainer. If you want an unforgettable bowling experience, Red Rock is the place for you.
What's more, you can also take advantage of the many opportunities you have to save (above) to get an even better deal every time you bowl, including receiving coaching from USBC-certified coaches while there.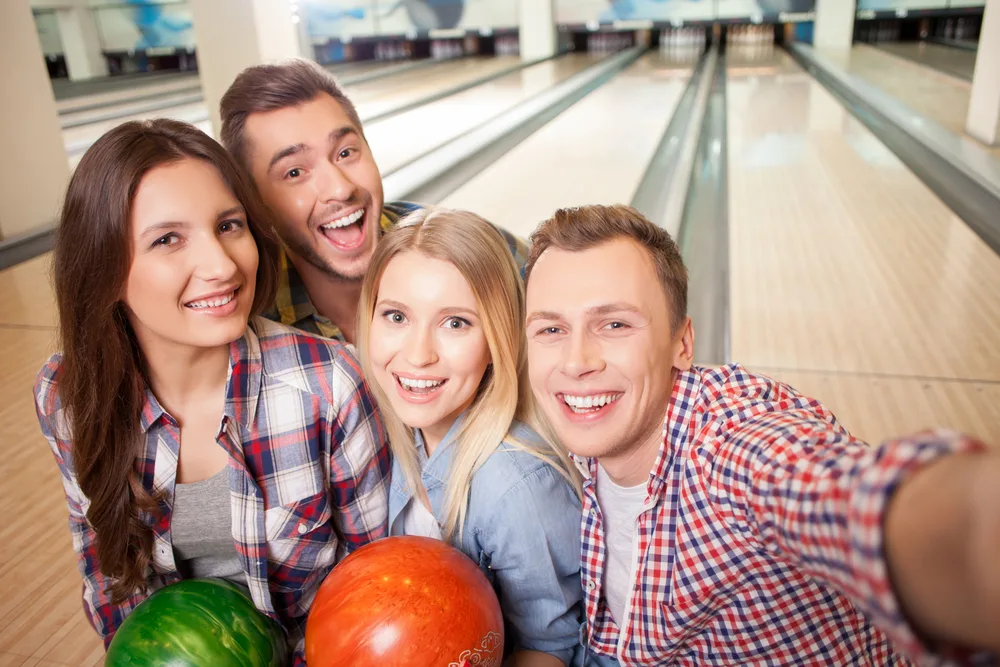 Related Articles
So, there you have it – everything you need to know about Red Rock Bowling costs, from base pricing to discounts and everything in between. We hope that this article has helped you understand the ins and outs and how you can save money on your visit. Until next time!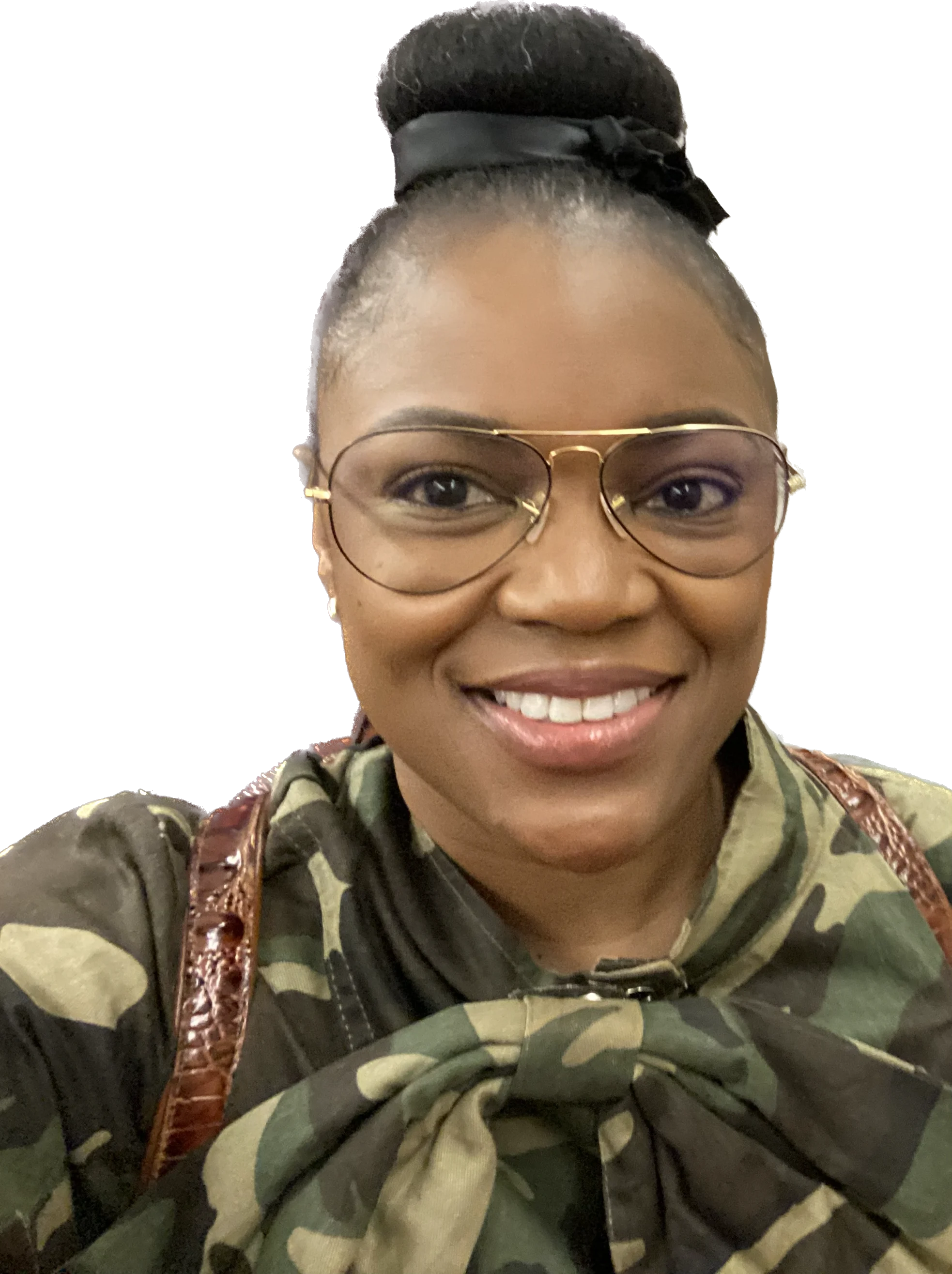 Kira Byrd, a Certified Fraud Examiner, holds a B.S. in Accounting from the University of Alabama at Birmingham. With a passion for bowling from her childhood, Kira has poured her expertise and personal experiences into creating and nurturing Bowling For Beginners. Kira's mission is to meet new bowlers where they are and guide them toward consistently achieving higher scores. With a focus on skill development and strategic techniques, she empowers readers to take control of their game and unlock their true potential.
Bowling For Beginners embodies strict editorial integrity, ensuring reliable and unbiased information. Kira's commitment to delivering valuable insights and practical strategies is reflected in every article. Here's an explanation of our editorial policy and how we get money.