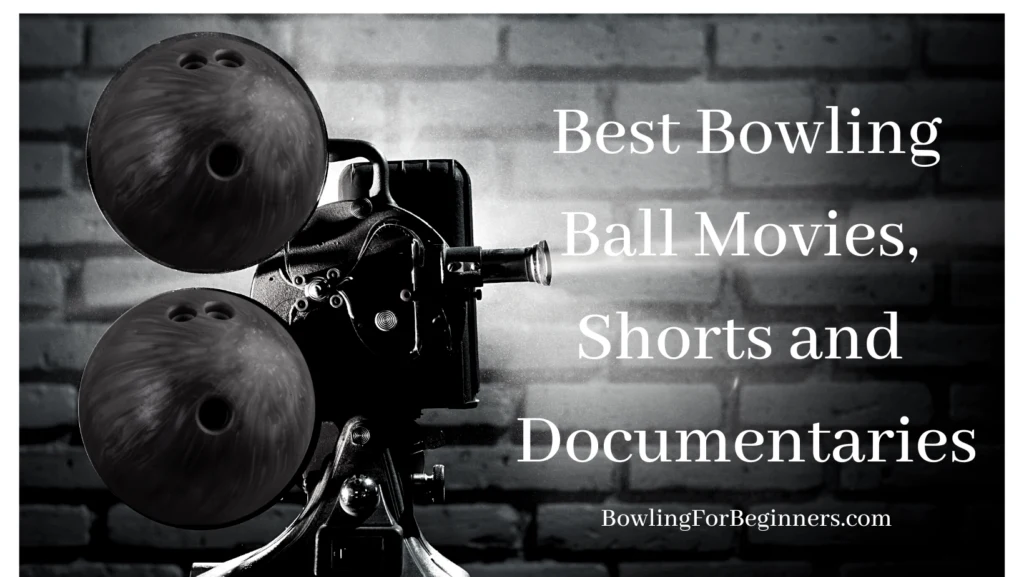 If you've ever watched bowling tournaments or bowled yourself, you know the game can provide countless hours of drama and entertainment on many levels. That's why the sport has been used repeatedly to create tense, comical, and passionate stories that make some of the best movies ever. If you want to indulge in a bowling movie, you've found the right article.
This is your ultimate bowling movie guide, where we'll introduce you to some of the best bowling movies in existence!
Best Bowling Movies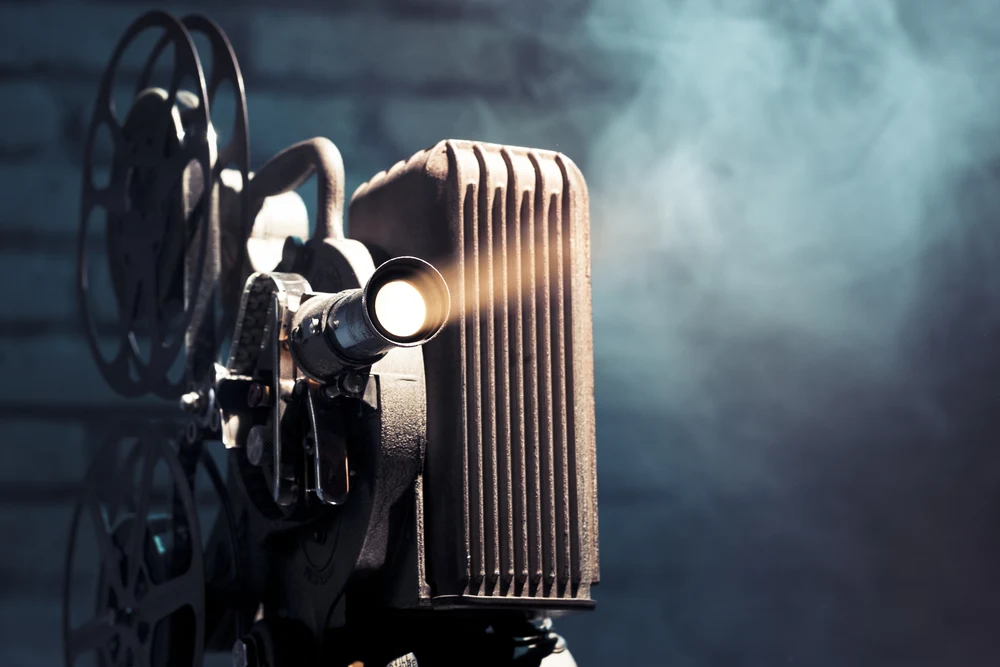 When you can't be at the bowling alley, a bowling movie can be the perfect substitute in the interim. Any of these flicks can be our top five bowling movies, and we want to provide some suggestions to get you started:
Dreamer
This bowling drama was released in 1979 and starred Tim Matheson and Susan Blakely. Dreamer tells the story of a young man whose only dream in life is to become a championship bowler. His life changes drastically when he decides to sacrifice everything to pursue that dream.
The movie's storyline is said to be similar to that of Rocky, so if you're a fan of that movie, this will be right up your alley – pun intended. Tim Matheson plays the lead character as a guy in a small town with some talent in 10-pin bowling. His ultimate dream is to go on tour and play with the pros.
He's supported by his girlfriend and cantankerous manager as he tries to make it to the big time. If you're familiar with bowling legend Dick Weber, you'll enjoy seeing him at the beginning and end of the movie.
This movie has a PG rating, making it an excellent choice to watch with the whole family.
"Dreamer" Dick Weber stars in this 1979 movie
Kingpin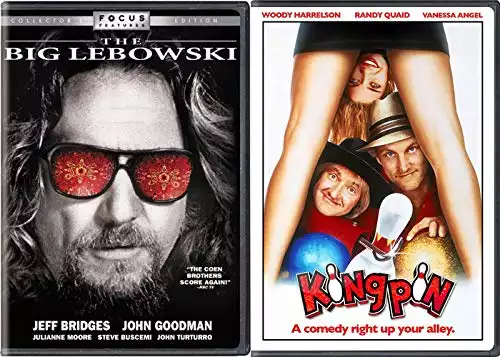 Bowling for Beginners may receive compensation if you make a purchase using this link, at no additional cost to you.
Released in 1996, this raunchy and funny movie starring Woody Harrelson, Randy Quaid, and Bill Murray captured the attention of bonafide bowling fans and newbies alike. The story is about a bowler named Ernie McCracken, whose promising career ended when a pro, Roy Munson, came after him after an embarrassing defeat. The ensuing revenge scheme ended up costing Ernie his hand.
Ernie sees his way back into the world of professional bowling when he becomes the manager of an unknown yet gifted bowler. They are able to compete against Munson for a $1 million tournament where the winner will take all. The movie was shot at Beaver Bowling Alley.
This movie is rated PG-13 and features adult themes throughout it. However, as long as you're not easily offended, this movie will provide lots of laughs.
Gutterballs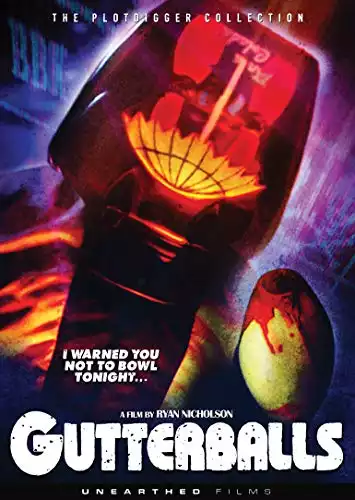 Bowling for Beginners may receive compensation if you make a purchase using this link, at no additional cost to you.
This horror movie came out in 2008. The movie starts innocently enough when a group of teens decides to have a bowling night at a very late hour. However, while this movie takes place in a bowling alley, ultimately, the game becomes secondary to the teens trying to survive brutal attacks from a serial killer.
Gutterballs received an NC-17 rating due to the nature of its content and its language. If you are easily offended, this flick is not for you. Since it's considered a sport, horror, and comedy film, this one might be a good one to watch when you want to see a scary movie centered around bowling.
Is Gutterballs the Most Vulgar Slasher Movie Ever Made?
Sorority Babes in the Slimeball Bowl-O-Rama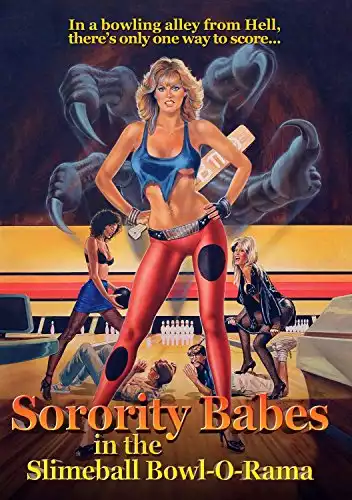 Bowling for Beginners may receive compensation if you make a purchase using this link, at no additional cost to you.
Only, and I mean only, the 1980s could pull off a horror film with this name. This is a movie that features bowling, but mainly as a location. It really doesn't have much to do with the sport.
This movie tells the story of a ritual required of pledges and their boyfriends. Their task is to steal a trophy from a nearby bowling alley. What they don't know is that there's an imp in the trophy who does everything possible to destroy the thieves.
This movie is rated R, likely for violence and adult themes, so don't watch with the kiddos. This is another good one to watch when you're looking for a horror flick that takes place in a bowling alley.
Sorority Babes In The Slimeball Bowl-O-Rama | Official Trailer | FULL MOVIE FREE on TubiTV
When Jeff Tried to Save the World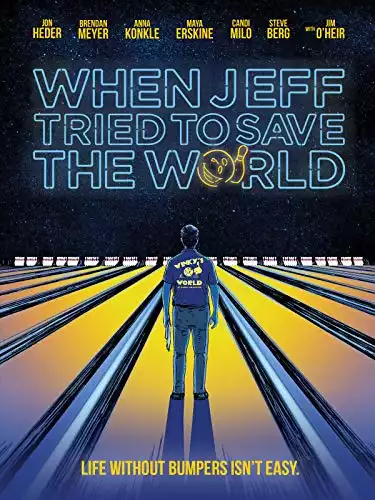 Bowling for Beginners may receive compensation if you make a purchase using this link, at no additional cost to you.
This little gem came out in 2018 and caught the attention of both critics and viewers alike with its gentle humor and heart. When the bowling alley manager learns that the owner is looking to sell it, he scrambles to try and save it. The manager enlists the help of a high school druggie, a spicy chef, and an elderly bowling champion, along with a few conversations with Pac-Man to try and save it.
While the film doesn't appear to have been rated, it's a good idea to screen it before allowing more sensitive family members to watch it. The drug use and references are enough to view this one with discretion.
When Jeff Tried to Save the World - Trailer #1 (2018)
Atom the Amazing Zombie Killer
Another comedy-horror flick brings bowling to the big screen once again. This movie was released in 2012 and revolved around a guy named Atom who loves bowling and horror movies. Corruption and violent rivals result in Atom getting booted out of his local league.
He also suffers a head injury which makes him see everyone around him as a Zombie. Of course, Atom believes that this means the zombie apocalypse is happening, and he must destroy all of them.
This movie doesn't have an official rating, but between the violence and sexual content, it is likely best viewed by a mature audience.
Atom The Amazing Zombie Killer
Alley Cats Strike
Disney has its own original bowling movie for those who enjoy the sport. When a basketball championship is locked in a tie, the teams enter a bowling competition in two different cities to compete for the ultimate win. There's only one trophy, so there can only be one winner.
This one fits the bill if you've been looking for a genuinely cute and family-friendly bowling movie. It's rated G and was made for the Disney Channel.
The Big Lebowski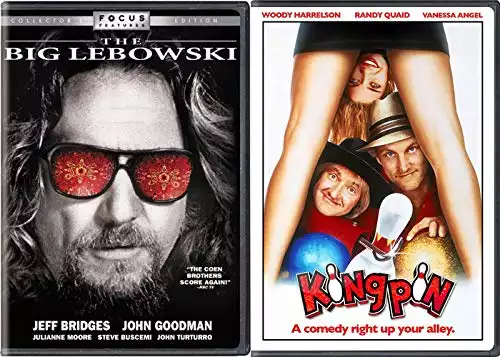 Bowling for Beginners may receive compensation if you make a purchase using this link, at no additional cost to you.
This is arguably the greatest bowling movie around bowling today. The plot starts when an avid bowler known as "The Dude", played by Jeff Bridges, becomes a victim of mistaken identity. As a result, his rug becomes soiled. Seething with anger, he gathers his bowling buddies to make things right.
This is one of those movies that wasn't well-received when it first came out but built quite a cult classic following. The movie has an R rating, so keep that in mind if watching with anyone else.
The Big Lebowski | Every Bowling Scene
Split
This movie is best described as a quirky bowling themed romantic comedy and has bowling weaved throughout the story. A successful woman about to turn 30 decides to throw caution to the wind and take a chance on love. She can't deny her attraction to bowlers and chooses to marry one.
This movie shares its title with a very different kind of movie that came out in the same year (2016), so make sure the one you watch has to do with a single woman who has a thing for bowlers. The rating for this movie is PG, making it a good one for just about everyone.
SPLIT Trailer: World's First Romantic Bowling Comedy
Bowling Movie Documentaries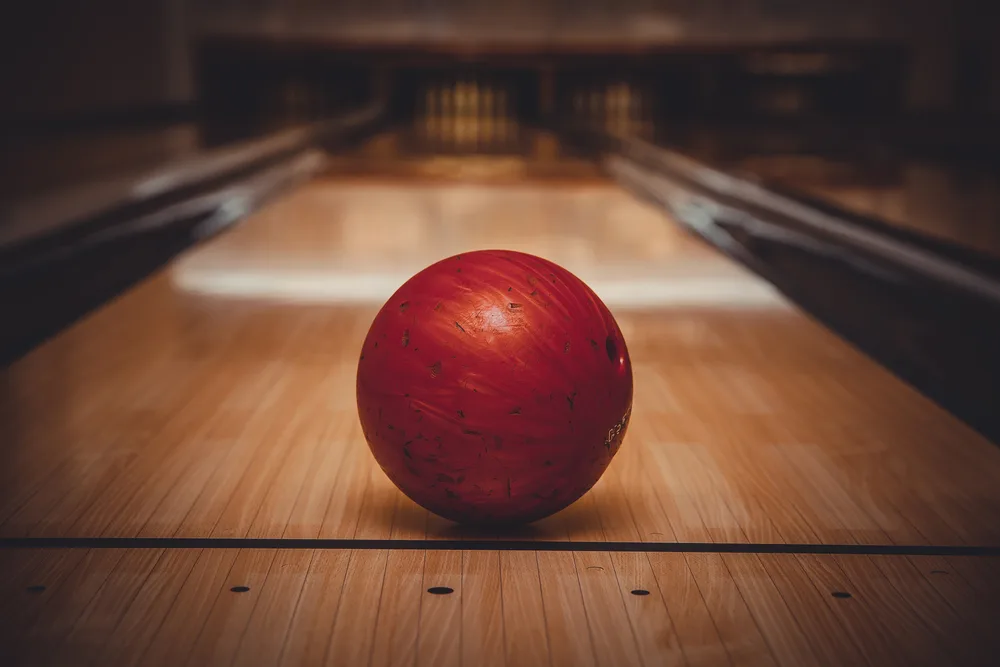 Want to get an inside look at the sport's history and most famous names? Perhaps a documentary is more your speed. Here are some of the best bowling documentaries.
A League of Ordinary Gentlemen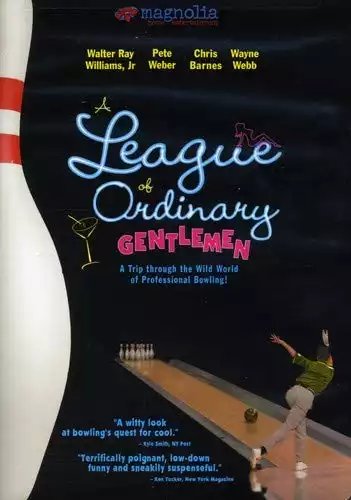 Bowling for Beginners may receive compensation if you make a purchase using this link, at no additional cost to you.
This documentary is a must-see for any true bowling fan. The director of this film follows four of the best bowling pros for twenty weeks during the 2003 PBA season. With a $120,000 prize as motivation, this makes for some tangible excitement.
The movie also showcases the media's relationship with the sports world, allowing viewers to see the difference between the truth behind bowling and the lens through which the media wants people to perceive the sport.
This movie is rated PG-13. As it's a documentary, there's likely to be loose language throughout the film. If you have any hesitations about viewing this with others, a pre-screening might be in order.
A League Of Ordinary Gentlemen
Strike: The Greatest Bowling Story Ever Told
Without giving too much away, this documentary that came out in 2014 follows the story of Bill Fong. During the day, he works at a bowling shop, and when he's off work, he can be found studying bowling videos and playing 20 games per week as a member of four different leagues. His ultimate goal is to go pro.
This documentary isn't rated, so use discretion when watching it.
Strike: The Greatest Bowling Story Ever Told | Made With Kickstarter | The New York Times
Bowling Movie Shorts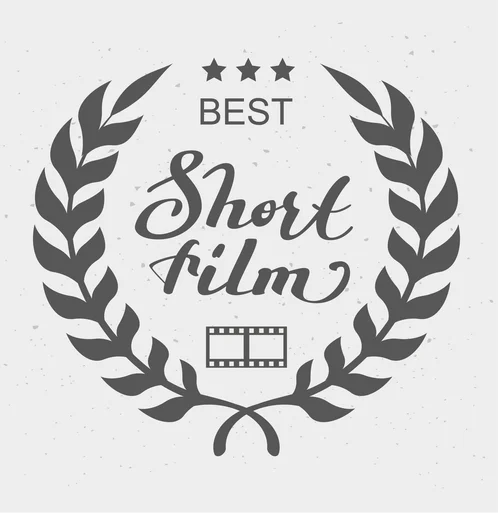 Don't have time to watch an entire movie? No worries. Go for a short, instead. One of the below shorts is sure to satisfy your craving for bowling-related entertainment!
Life in the Bowling Lane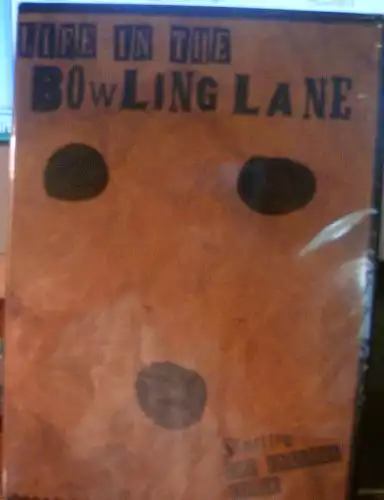 Bowling for Beginners may receive compensation if you make a purchase using this link, at no additional cost to you.
Be prepared to let go of reality while you watch this movie. This one tells the story of the Unknown Comic, who decided to go bowling after his hot date canceled on him. The story then takes viewers on a wild ride at the kookiest bowling center ever.
The Unknown Comic becomes friends with the bowling instructor at the alley before he sees his hot date bowling with another man. Of course, the two men must duel it out with a bowling match to see who wins the date with the girl.
The ending might be predictable, but the ride to get there is a wild one. This 2005 release is a short one coming in at about forty minutes. It is rated PG.
Strikes and Spares
People passionate about bowling will definitely want to watch this short. It was released in 1934 and is only nine minutes long. The short features a professional bowler named Andy Varipapa, who shows viewers how to properly grip a bowling ball and the proper form for throwing the ball down the alley.
If seeing bowling tips from so long ago isn't your thing, you still might want to take the nine minutes to watch this clip. You'll get to see the star perform several trick shots.
This short doesn't have a rating. The purpose of this short is to help bowlers with their form and delivery. And it adds some entertainment in the form of neat trick shots.
The Bowling Alley-Cat
You might have to be of a certain age to know who Tom and Jerry are, but it's okay if you don't. They're a cat-and-mouse duo who entertained many children with tales of outsmarting each other during chases.
This short features Tom the cat and Jerry the mouse in a bowling alley, playing for fun. Yet Jerry can't resist taunting Tom by playing among the pins. The ultimate goal for Tom is to bowl little Jerry down.
As this is a cartoon from 1942, it is safe for all to watch for some good bowling fun.
Best Movies With Bowling Scenes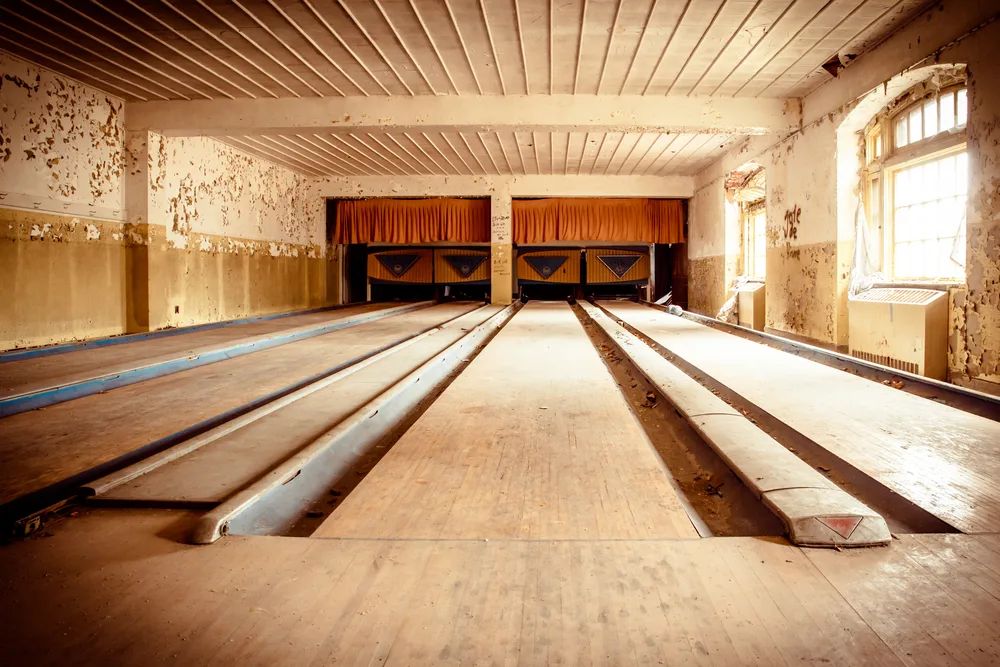 A really good movie with a memorable bowling scene or two might be just what you've been looking for. Keep reading to discover some of the best movies with Bowling Scenes.
The Breakup
This movie is pretty polarizing – there are many who love it and just as many who hate it. But what can't be disputed is the fact that it brings bowling into the plotline in an interesting way. The couple, who eventually break up, used to bowl together.
However, that changes when they break up. The female character informs her ex that he's kicked off the team because it was couples' bowling, and they are no longer a couple. Queue the rollercoaster of emotions
While the movie doesn't take place or revolve around bowling, it brings up some of the more uncomfortable things that must be decided upon in the case of a split.
The Break Up " Bowling Scene " Jennifer Aniston Vince Vaughn Fireside Bowl 2006
The Next Karate Kid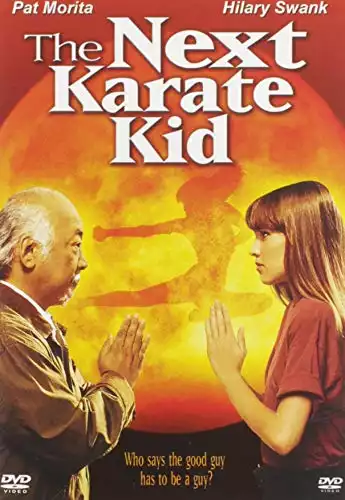 Bowling for Beginners may receive compensation if you make a purchase using this link, at no additional cost to you.
Don't judge a bowling scene by the movie it appears in. This one does have a pretty satisfying bowling scene in it.
The beloved Mr. Miyagi shares some wisdom with the young Karate Kid while among his league of bowling monks. While it sounds a bit strange and far-fetched, a group of obnoxious bowlers gets put in their place by the bowling monks. Since just about everyone watches Karate Kid movies to see the bullies get put in their place, the bowling monks can give you that satisfaction.
The monk's bowling skill was surprisingly good! Applause
Uncle Buck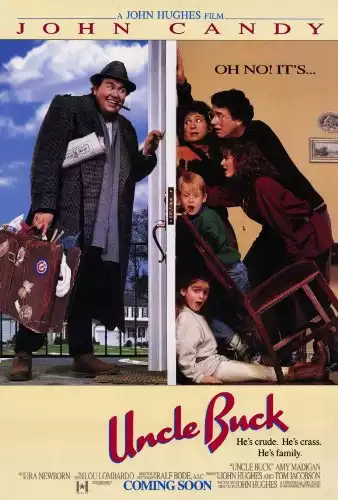 Bowling for Beginners may receive compensation if you make a purchase using this link, at no additional cost to you.
The legendary late John Candy starred in this 1980s classic comedy film. He plays the uncle to a teenager and two young kids who he's babysitting. Since he's a big bowler, he takes the kids to the alley and begins to teach them about the game.
This movie is funny and has some sweet moments to warm the heart. There's also some satisfaction in watching younger people begin to appreciate the sport of bowling, even if it is all make-believe.
Uncle Buck 1989 - Bowling scene.
Pleasantville
If you haven't seen this movie, know that it isn't everyone's cup of tea. But there is a single bowling scene that might be worth looking up. This movie's bowling scene begins with a pan of the local bowling alley.
Then, everyone bowling is seen simultaneously and expertly picking up a spare from a 7-10 split. While this can only be made of pure fiction, it is satisfying to see it done as if it happens all the time!
Lessons From Pleasantville: Bowling Alley
Critters
Monster movies from the 1980s are just pure fun. Critters is no exception!
The movie features a bowling scene involving two intergalactic bounty hunters. They basically rip off the doors to a bowling alley, stroll up to the approach and send a ball down the lane. That ball rolled with such power and perfection that it caused the pins to explode upon impact.
Of course, this would never actually happen, but it's great to see it on film!
Critters (1986) Bowling Scene
The Flintstones
While you can always catch some fictional bowling with classic episodes of The Flintstones cartoon, you'll have to see the 1994 live-action movie to enjoy this bowling moment. You'll see Fred, played by John Goodman, twinkling up to the foul line on his toes as the pins are reset by crabs.
Many people were introduced to bowling through the prehistoric lens of the cartoon. So it's pretty cool to see it included in the live-action film, too.
The Flintstones | Fred and Barney Go Bowling
Men in Black 3
The third installment of this franchise isn't the most popular one, but it does feature an outer-space bowling scene. When the Men in Black interrogate an alien, they take his head and use it as a bowling ball. The throw gets a 7-10 split. You'll have to watch the scene to see how it ends!
Bowling Alley Scene | Men in Black 3
Superman III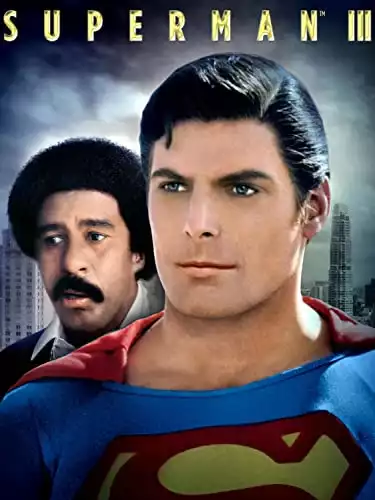 Bowling for Beginners may receive compensation if you make a purchase using this link, at no additional cost to you.
The original
Superman
, played by Christopher Reeves, serves up some bowling in its third installment of the beloved superhero movies. Clark Kent wants to keep a smaller kid from being humiliated at the bowling alley and does his best to help out.
Kent (aka Superman) pretends to sneeze, and his super-powered force blows all the pins into nonexistence. The crowd cheers on the smaller kid, giving the underdog the win we all want to see.
Superman III - Clark help boy in bowling...
Grease 2
The main reason people know this film exists is that it starred Michelle Pfeiffer before she was a wildly successful actress. You might also know that the song "We're Gonna Score Tonight" originated in this movie.
Even if you've never heard of this movie or the song, the movie character's local hangout is the bowling center. So you get a well-known actress, a catchy tune, and scenes at the local bowling alley and actual bowling. Not bad for a pretty entertaining film.
Grease 2 (1982) - Score Tonight (bowling alley scene)
Mystery Men
While this movie isn't about bowling, nor does it take place in a bowling alley, it must be included on this list. The film features some unorthodox superheroes, and the one named Carol can fight with her bowling ball that happens to be possessed by her dad's spirit. It's worth noting that his skull has been placed inside her bowling ball.
You can enjoy seeing the bowling ball in action throughout the movie. The speed, precision, and force of the bowling ball are enviable. It's also pretty satisfying to see an unconventional weapon like a bowling ball turned into something fierce and deadly.
Mystery Men Clip: The Bowler (Janeane Garofalo) shows the boys how it's done (ft. Ben Stiller)
Related Articles
Bowling movies are fun and can be enjoyed on a whole different level when you're familiar with the game. These great movies also provide an excellent way for bowlers to share that passion with each other and friends. We hope this article was helpful to you and that you have a ball checking out these cool flicks.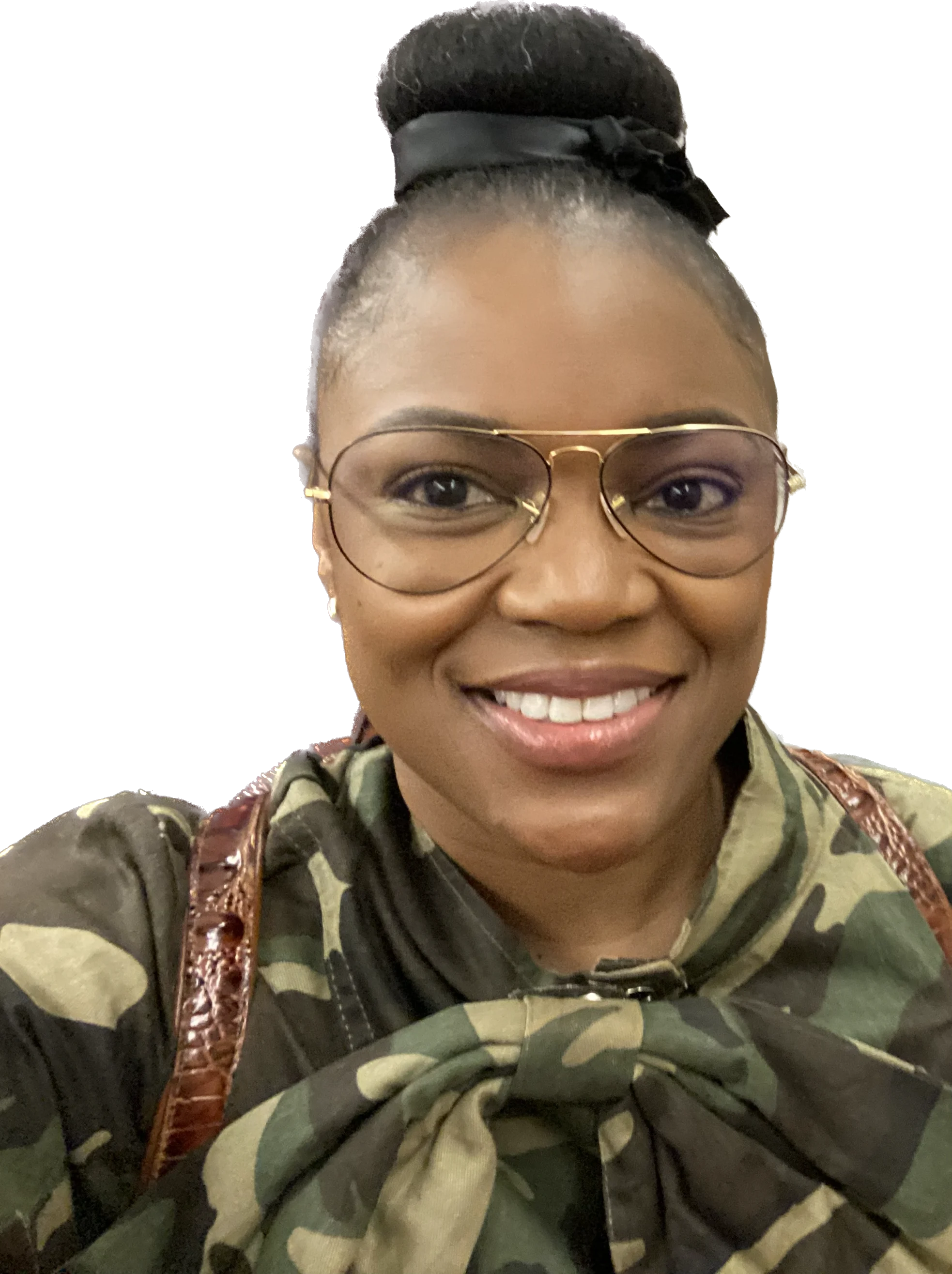 Kira Byrd, a Certified Fraud Examiner, holds a B.S. in Accounting from the University of Alabama at Birmingham. With a passion for bowling from her childhood, Kira has poured her expertise and personal experiences into creating and nurturing Bowling For Beginners. Kira's mission is to meet new bowlers where they are and guide them toward consistently achieving higher scores. With a focus on skill development and strategic techniques, she empowers readers to take control of their game and unlock their true potential.
Bowling For Beginners embodies strict editorial integrity, ensuring reliable and unbiased information. Kira's commitment to delivering valuable insights and practical strategies is reflected in every article. Here's an explanation of our editorial policy and how we get money.