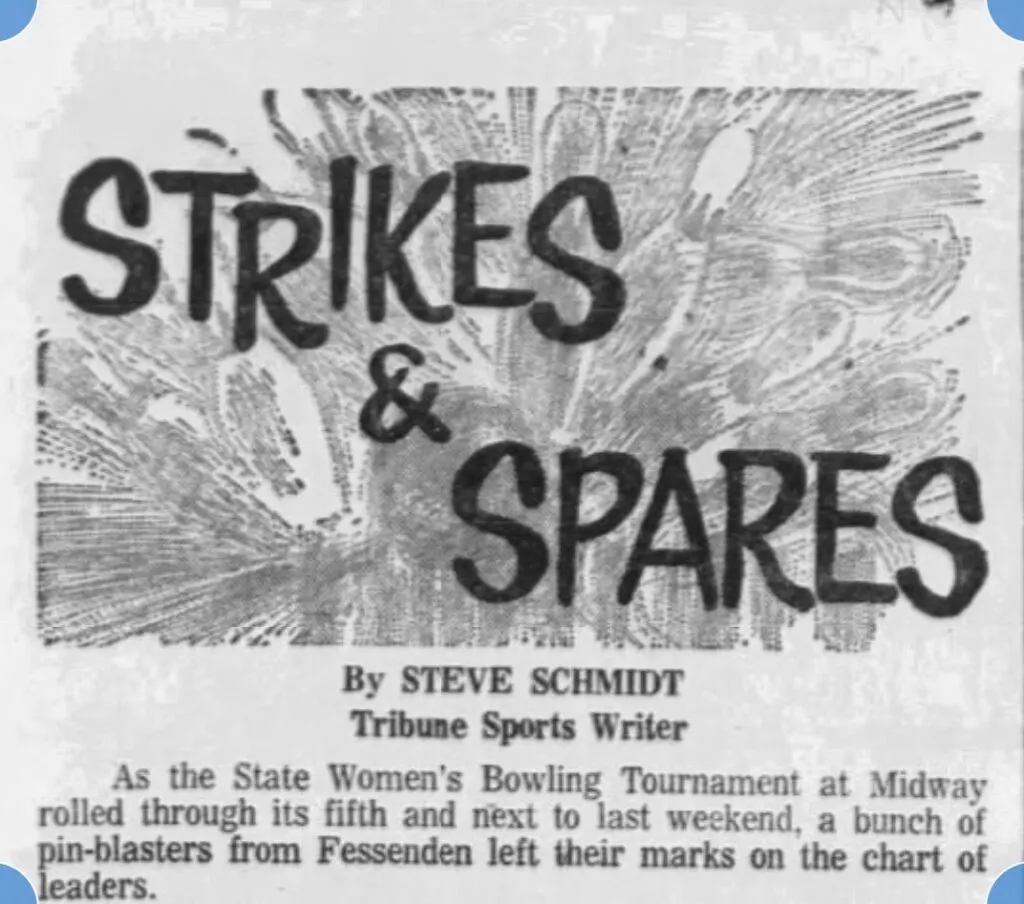 The Golden Age of bowling, which ended in the 70s, saw some of the greatest bowlers in history take to the lanes. That's why 70s bowling greats remain at the top of my mind, even today!
If you want to learn about the most famous bowlers from the decade, you're in the right place. In this article, we'll introduce you to some of the biggest professional bowling names in the 70s bowling for men and women.
Famous Bowlers From the '70s
There's no shortage of names to include on a famous bowlers list from the 1970s, especially since many bowlers have careers that span multiple decades. Here is a list of names fellow bowlers are likely to recognize and new bowlers will be introduced to.
The Most Famous Male Bowlers From the '70s
Earl Anthony
Anthony is often credited with bolstering the popularity of televised bowling, as he was a popular tournament finalist at the time. He started bowling after he sustained an ankle injury while pursuing a possible professional baseball career. That career change may not have been ideal for him at the time, but it worked out for him in the long run.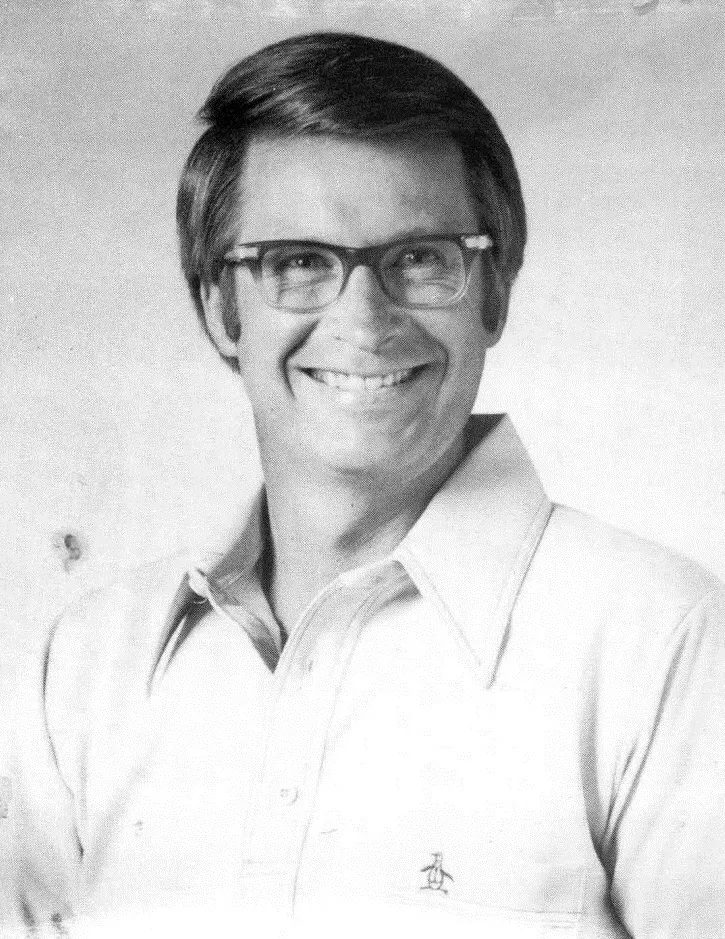 Anthony stuck with his new bowling career, joined the PBA tour, and won his first PBA in 1970. He continued to enjoy success throughout the 1970s, winning six PBA National Championships, and continuing to bowl, even after a heart attack slowed him down in 1978.
This famous bowler went on to dominate the game all the way until he won his final title in 1997. He was also the first player to collect more than $1 million in prize money.
Unfortunately, Anthony passed away in 2001. Yet his name will live on as one of the best players in the 1970s and beyond.
PBA 60th Anniversary Most Memorable Moments #6 - Earl Anthony Reaches $1M in Earnings
Pete Weber
Nothing makes a name more recognizable than some good entertainment, a healthy ego, and a sprinkle of controversy. Luckily for his fans, Pete Weber provides all three.
He joined the PBA (Professional Bowlers Association) in 1979, was the PBA Rookie of 1980. While he didn't win his first title until 1982, he was widely known for his cocky attitude every time he appeared at a bowling alley.
Vintage PBA Trash Talk | Pete Weber vs. Jason Belmonte | 2015 USBC Masters
Weber had a good reason to be a bit cocky with his game, though.
He was the youngest person to win 10 major championships by the age of 24 and followed that up by winning the Tournament of Champions, followed by the US Open, and then the PBA National Championship within a couple of years.
Weber's career spanned more than 40 years when he retired in 2021. His name will continue to be recognized in the bowling community for years to come.
'WHO DO YOU THINK YOU ARE? I AM!' 🎳 Relive Pete Weber's iconic moment 🤣 #shorts
Mike Aulby
While Aulby enjoyed the majority of his success later in his career, his name became one to note when he won the first of his 27 PBA titles in 1979. He had help from his brother-in-law with two of the titles from doubles tournaments.
PBA Televised 300 Game #6: Mike Aulby
Aulby is highly regarded as a player with exceptional skills.
This is likely because he was the first bowler to win four of the most esteemed titles: the US Open, PBA National Championship, Brunswick World Tournament of Champions, and the American Bowling Congress Masters. As a result, Aulby was inducted into the PBA Hall of Fame in 1996.
Mark Roth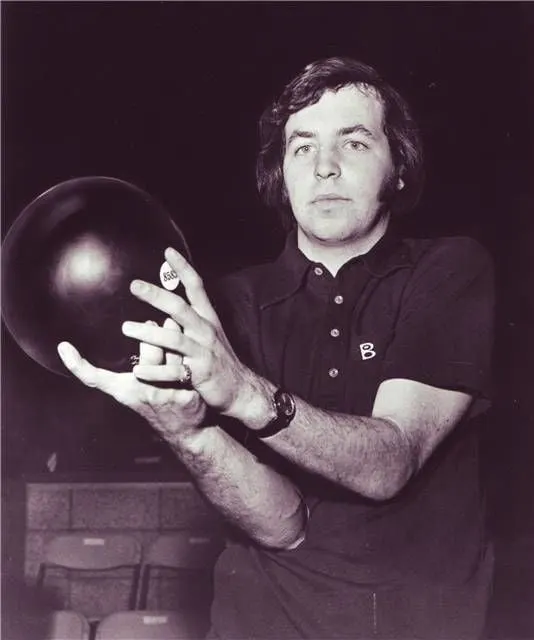 This bowler was able to claim, "sometimes I throw rockets" because of his unique method of throwing his bowling ball. He used the hook and speed of his throws to help him win 34 titles during his career. He also secured many other titles, including setting a record for tour titles in 1978.
Roth ranked number five on the PBA list of 50 Greatest Players in 2009. Even though he passed away in 2021, his name is still heard around the alleys when players talk about the greats.
While other great bowlers enjoyed fame during the 1970s, the aforementioned names tend to come up time and again.
In Memory of PBA Tour Legend Mark Roth, 1951-2021
The Most Famous Female Bowlers From the '70s
Women hold their own in any bowling match and have proved as much repeatedly. So it's no surprise that several names come up fairly often when talking about the most famous female bowlers from the 1970s.
Patty Costello
Patty Costello with her father Scrantonian Jan 23 1977 pg 49 23 Jan 1977, Sun Scrantonian Tribune (Scranton, Pennsylvania) Newspapers.com
Costello was well-known for being a strong left-handed player during the 1970s and 1980s. During those two decades, she won 25 professional titles.
Unlike most bowlers, Costello was a late bloomer and didn't start bowling until her mid-teens. Yet her natural instincts and ability contributed to her highly successful career. Before Costello passed away in 2009, she enjoyed her retirement by serving as a transport driver for a medical center in Pennsylvania.
10th Greatest Season in PWBA History: Patty Costello (1972)
Donna Adamek
It's not often that you see someone voted in as the Woman Bowler of the Year for four years, but Adamek earned this well-deserved distinction. From 1978 on, she won the Women's Open, the WIBC Queens, and the WPBA Championship.
According to the bowling star's parents, Adamek was beating adult bowlers when she was only 10 years old. Adamek also bowled three perfect games (300). She shares his extraordinary feat with only four other women.
1988 Sams Town National Pro Am
Vesma Grinfelds
Grinfelds wouldn't have had her inspiring career if her parents hadn't been able to successfully escape from Latvia in 1940. She went on to win 10 professional and 13 regional bowling titles throughout her career.
Grinfelds is also an author who penned the book Right Down Your Alley: The Complete Book of Bowling. You can still find it for sale at major book retailers today.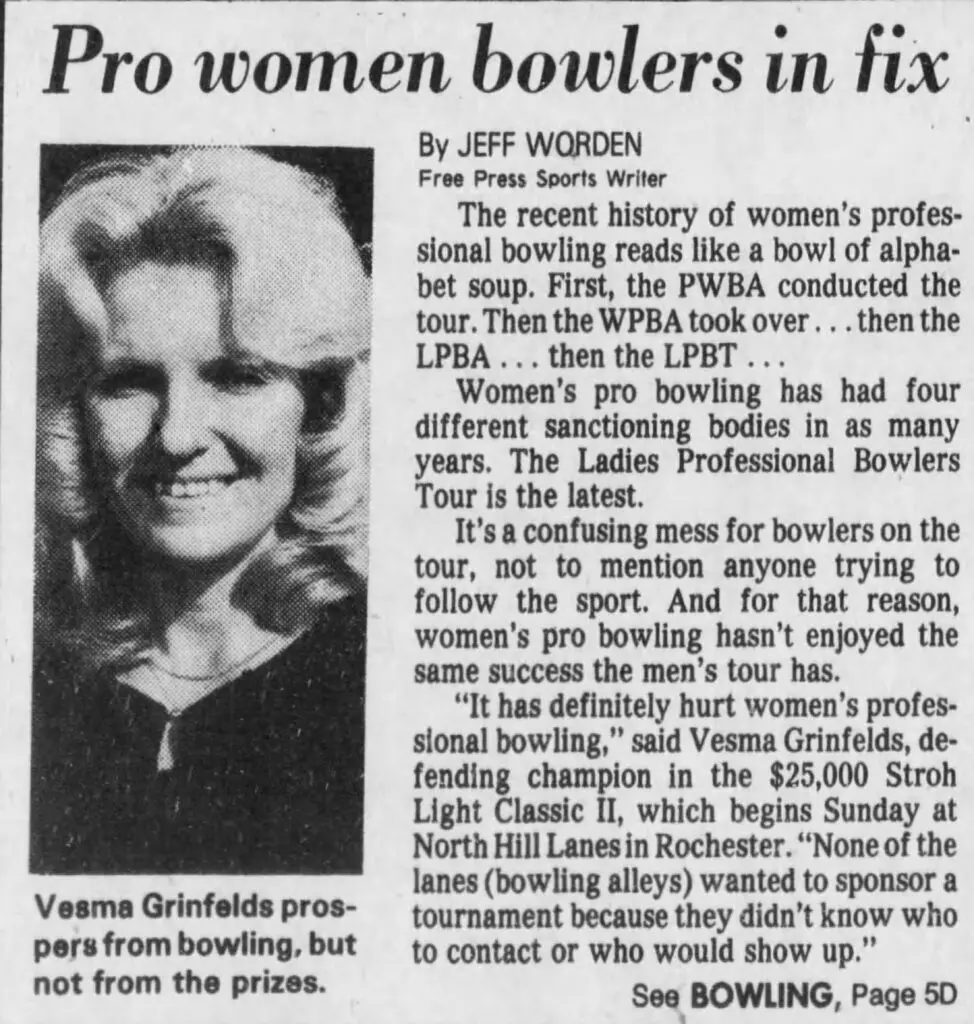 Lorrie Nichols
Not every player can leave their mark on every level of the sport, but Nichols is a rare exception. Her career spanned multiple decades, amassing impressive wins along the way.
Nichols grabbed all-events titles at the USBC Women's Championships in 1971 and again in 1996. She also won a Federation Internationales de Quilleurs title in addition to 15 professional titles. Nichols was inducted into the United States Bowling Congress Hall of Fame in 1991.
Loa Boxerberger
Inducted into the United States Bowling Congress Hall of Fame in 1984, Boxerberger was well-known as a strong contender in the bowling world during the '60s and '70s. She won the USBC Queens, two USBC Women's Championship team titles, two Japan Pearl Cup events, and the Brunswick Red Crow Classic.
Since her passing in 2021, people have remembered Boxberger as a beautiful woman of substance and character.
Any woman who makes a name for herself in bowling must be a person with great skill, confidence, and focus. And every woman mentioned here and so many others have all those traits, and those still among us continue to exceed expectations.
Patty Costello Leftie vs Righty Issue Childress TX Feb 3 1974 pg 16 03 Feb 1974, Sun The Childress Index (Childress, Texas) Newspapers.com
Who's Your Bowling Idol?
Is your bowling idol on our list? If not, know this: when it comes to great bowlers of the 70s, there are simply too many names to list them all.
Talent abounded in this era, hence the fact that the 70s is considered the golden age of bowling. But we had to limit our list to the most famous bowlers of the decade.
Regardless of who your bowling idol is or what decade they found their success in, they've worked hard to earn every title and acknowledgment they got throughout their careers. So, if you're hoping for a pro bowling career yourself, look to the pros of the past and today for guidance and inspiration.
Related Articles
There's a reason that after so many years, their names are not only recognized but continue to inspire up-and-coming bowlers. Learn from their legacy and keep working to improve your bowling technique – and one day, your name could be up in lights just like the legends of the 70s.
We hope that you found this article helpful and insightful. And we wish you the best of luck in your bowling endeavors, no matter how big or small.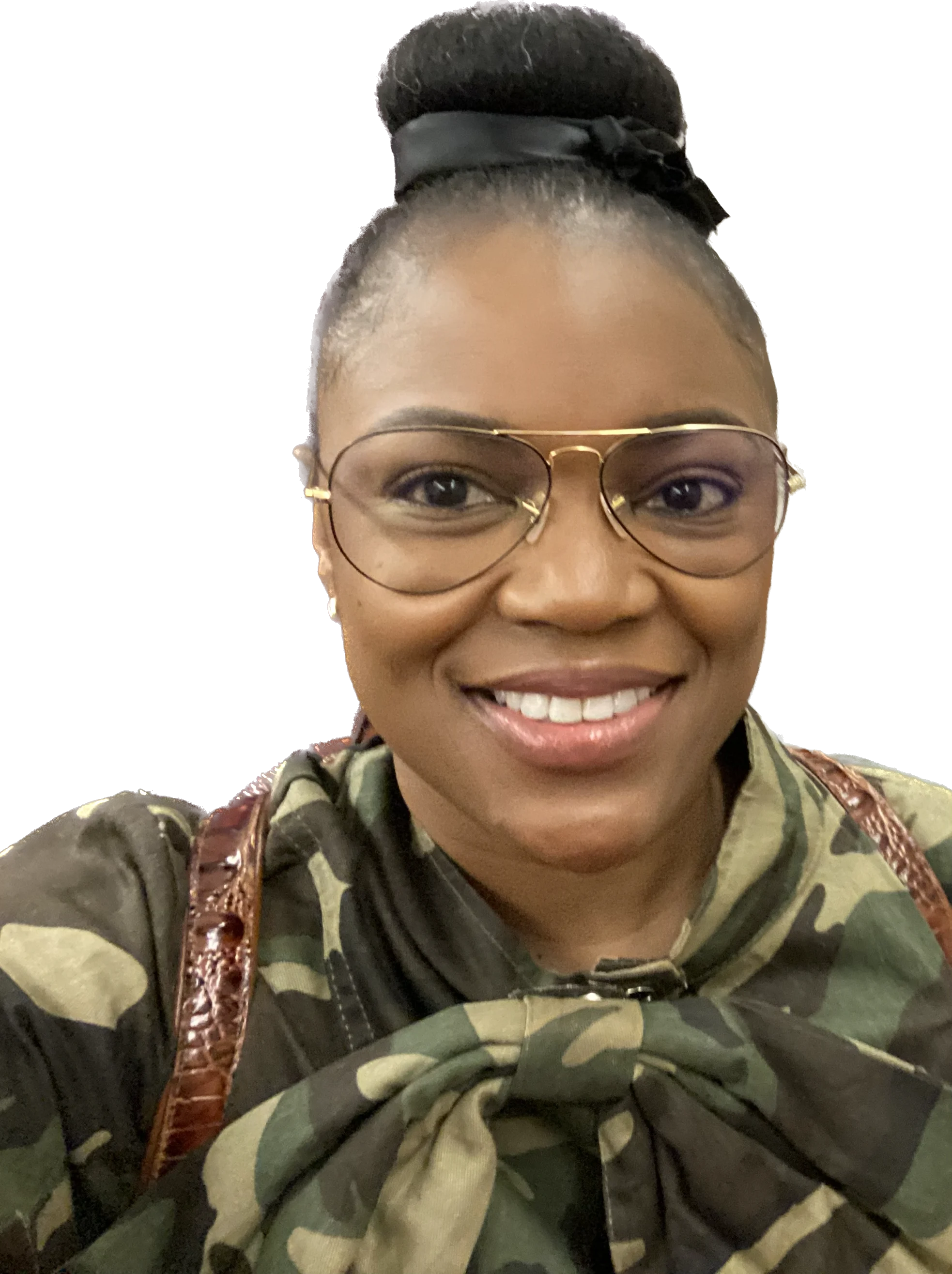 Kira Byrd, a Certified Fraud Examiner, holds a B.S. in Accounting from the University of Alabama at Birmingham. With a passion for bowling from her childhood, Kira has poured her expertise and personal experiences into creating and nurturing Bowling For Beginners. Kira's mission is to meet new bowlers where they are and guide them toward consistently achieving higher scores. With a focus on skill development and strategic techniques, she empowers readers to take control of their game and unlock their true potential.
Bowling For Beginners embodies strict editorial integrity, ensuring reliable and unbiased information. Kira's commitment to delivering valuable insights and practical strategies is reflected in every article. Here's an explanation of our editorial policy and how we get money.