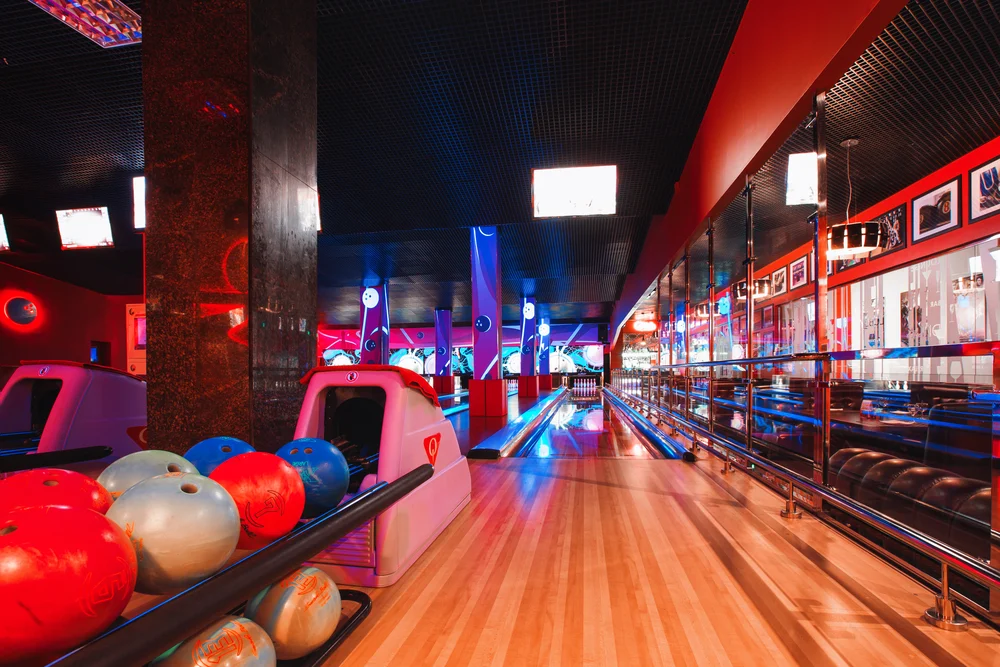 Thinking about bowling at Main Event? You're in for a fantastic time! The entertainment center is the perfect setting to roll a few, have some great food, and make memories with family and friends.
But before you book your bowling day, it's important to consider how much you'll need to pay. So, how much is bowling at Main Event? That's where we can help.
In this article, we'll outline Main Event's pricing for bowling.
How Much Is Bowling at Main Event
The price at Main Event varies. Typical bowling alleys charge per game in most cases, but that's not how it goes at Main Event. Main Event bowling cost is different; they require you to book bowling lanes by the hour. You'll pay a set price that will give you access to one or more lanes for one or more hours – it's your choice as to how many.
On average, you can expect to pay about $25 – $40 per lane per hour. You'll then need to pay a one-time fee for shoe rentals for each adult ($4.25) and child ($3.25).
Main Event bowling prices for reserving lanes are not exact because the price of bowling at Main Event varies based on a couple of factors, including:
The day of the week. You can expect to pay more per game on a Saturday night or Sunday than you would on a weekday. The most likely reason for this is that more people tend to go out on the weekends, so demand for those days is higher. That means Main Event can charge more for those days.
The time of day. Rates are also often higher in the evening or during prime-time hours than they are at off-peak hours. You may pay more for a weekday afternoon game than you would for an evening game, however.
Consider getting an All You Can Play Card if you want to get the most bang for your buck. It costs $21.99 Sunday through Friday and $24.99 on Saturday. Just know that not all chains offer this activity pass, so check Main Event's website to confirm.
Get a Preview of Main Event Pricing by Booking Online
If you're not quite ready to commit to a day at the bowling alley, you can always get a preview of pricing by booking online at their official booking page. Simply enter the below information:
Your location (they are located in at least 18 states)
Your desired date
Number of adults
Number of children
Number of hours you'll want to rent the lane for
How many lanes
Then, you'll be able to see exactly how much you need to pay for the bowling session. You can also book your lane(s) right then and there if you'd like. And we recommend you do so if you want to guarantee your spot.
Bowling Birthday Party Prices Vary
Did you know that you can book bowling birthday parties at Main Event? If you're looking for a unique and fun way to celebrate your child's next birthday, this could be the perfect option. And the best part is that it's super affordable: as little as $11.99/per person.
When you book a bowling birthday party at Main Event, you'll get:
A bowling party host
A private, decorated space for your party guests
A tailored experience planned out with the help of an event planner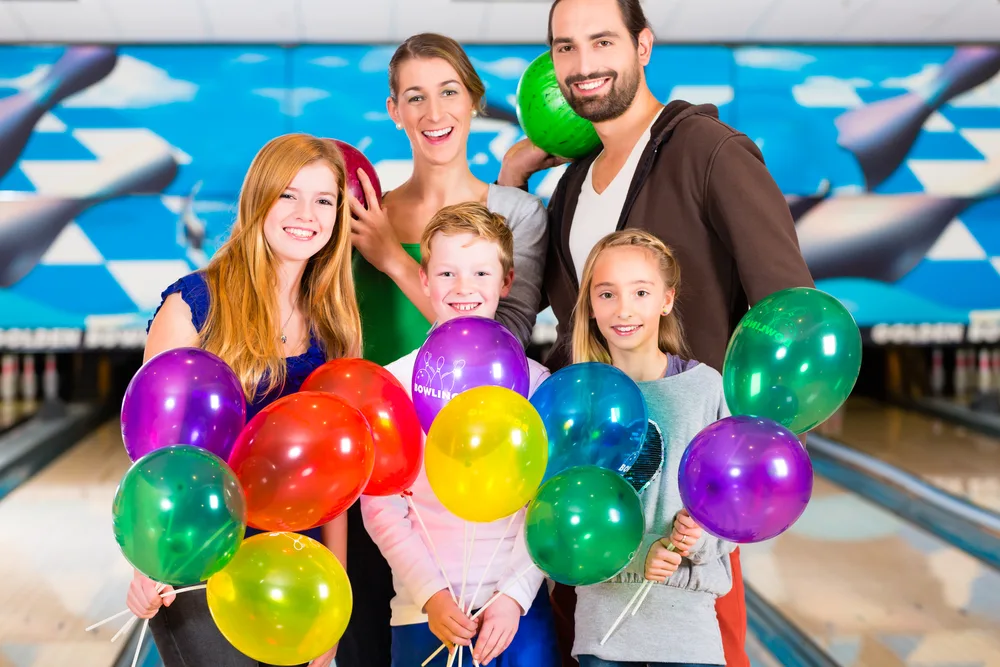 Is Main Event Bowling More Expensive Than Regular Bowling Alleys?
Main Event's pricing is a bit on the higher end when compared to typical bowling alleys. On average, bowling costs about $5 or less per game or $15 – $20 per lane per hour, not including the bowling shoe rental fee.
This is less than you can expect to pay at Main Event. But if you consider the fact that Main Event gives customers a unique playing experience, you'll likely come to the conclusion that the price is worth it.
Every bowler at Main Event gets access to a stimulating bowling environment with an eye-catching atmosphere, surround sound, HD TV music videos, and lane-side food service.
Food at Main Event – Optional Add-on
You're not required to purchase food and drinks from Main Event, but let's be honest – you're probably going to want to. After all, what's a day at the bowling alley without snacks? The good news is that Main Event has an extensive menu of food and drink options to choose from, including appetizers, pizza, burgers, sandwiches, salads, desserts, and more.
However, the exact menu will depend on the Main Event location you choose. They also have a bar so adults can have a little extra fun.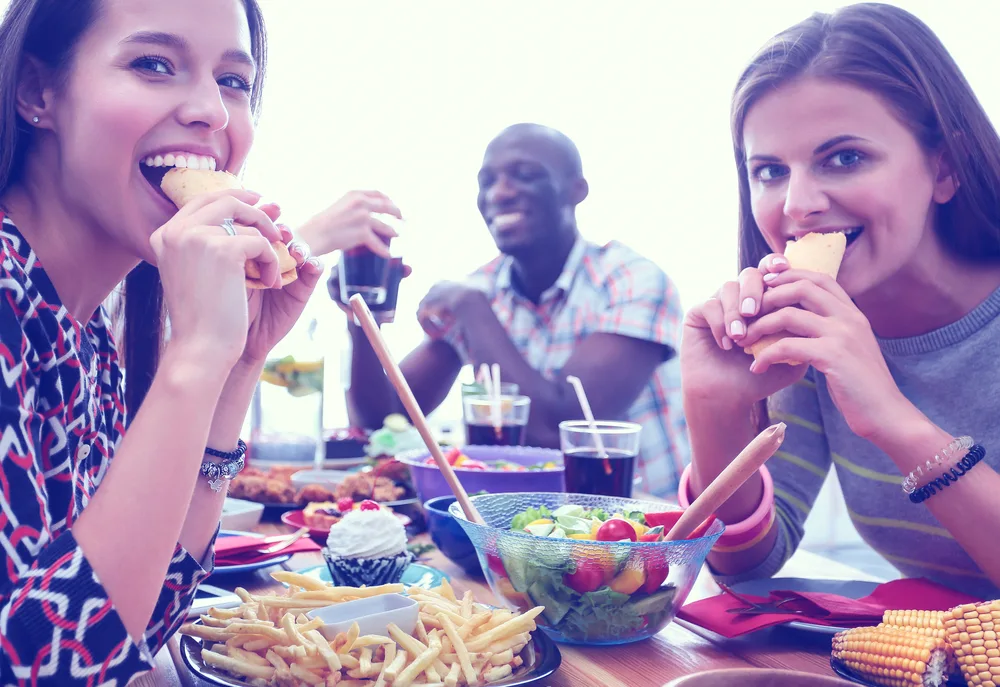 Why Bowling at Main Event Is Different
Main Event isn't your typical bowling alley. It's an entertainment center that offers much more than just bowling but a private seating area as well. And that's one of the reasons why their prices are a bit higher. When you go to Main Event, you'll find:
An arcade with HD screens
Virtual Reality experience with surround sound entertainment system
Mini Golf
Gravity ropes
Escape rooms
A laser tag arena
Billiards
Rock climbing
You will have to pay to take part in other activities at Main Event, so keep that in mind.
Main Event Wesley Chapel 🎳
What Payment Methods Are Accepted?
Most Main Event locations accept cash and major credit cards. They may also accept PayPal. It's always a good idea to call ahead to find out what the payment policy is at your desired location.
There would be nothing worse than arriving at your local Main Event and finding out that they don't accept your payment method. All it takes is a phone call.
Is Main Event a Good Place to Go Bowling?
Main Event is a great place to go bowling, especially if you're looking for a unique and fun experience. Sure, it's a bit more expensive than your typical bowling alley, but you get so much more than just bowling.
Customer reviews are a bit divided when it comes to Main Event. Some people have a great experience and leave 5-star raving reviews, while others state that their experience left much to be desired.
Happy reviewers state that their children enjoying bowling games are great memories, and the food and service were amazing. On the other end of the spectrum, some experienced bowling lane malfunctions and less-than-enjoyable food.
Know that your individual experience will depend on your expectations and the location you go to. Since Main Event is a franchise, reviews vary from one location to the next.
Do your research and read customer reviews before heading to your local Main Event. That way, you'll have a good idea of what to expect.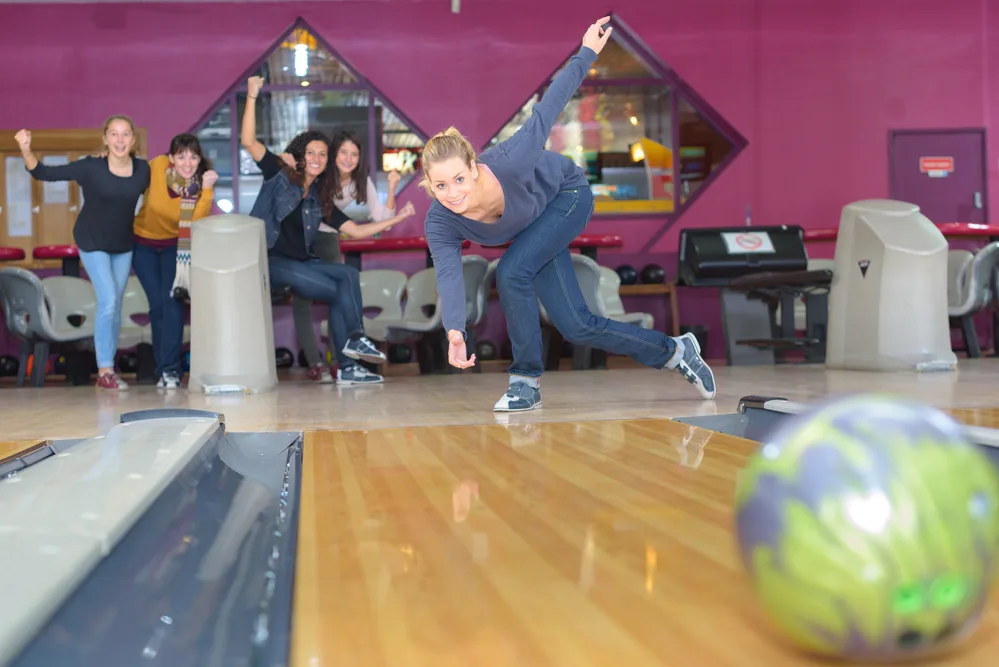 Alternatives to Main Event
If Main Event isn't quite what you're looking for, there are other options. Dave & Busters, for example, is another popular entertainment chain that offers bowling (in certain locations), arcade games, and a full-service restaurant and bar.
And it's actually a bit cheaper to bowl at Dave & Busters than at Main Event. On average, you'll spend $15 to $35 per lane per hour there. So, if you're looking for some cost savings, this is an option.
There are also many local bowling alleys that are much cheaper than Main Event – so if you're looking for a bowling-only outing, your local alley may be sufficient.
What Is Main Event?
Main Event is a popular entertainment center that offers a unique and fun-filled experience for families and friends. Established in 1998 in Lewisville, Texas, Main Event is not just a bowling alley but a comprehensive entertainment hub. It features a variety of activities, including bowling, laser tag, arcade games, billiards, gravity ropes, and more, all housed under one massive roof. The center is designed to provide an inviting and exciting environment, far removed from the traditional, dusty bowling alleys of the past.
Who Owns Main Event Entertainment?
Main Event Entertainment is a part of Ardent Leisure, an Australian-based leisure company. Ardent Leisure owns and operates various entertainment assets, including theme parks, marinas, and family entertainment centers. Main Event is one of their prominent holdings in the family entertainment sector.
What Is the Quest Cube at Main Event?
The Quest Cube is an exclusive immersive game platform introduced by Main Event, developed in collaboration with Pure Imagination Studios. It offers players a unique and engaging gaming experience. One featured game, "Luck Randomizer Rush," allows players to enter the Land of Luck and embark on a mission to save the world. This innovative gaming experience is part of Main Event and Pure Imagination Studios' commitment to providing family-friendly entertainment and is available in select Houston centers.
Related Articles
Main Event is a great place to go bowling if you're looking for something different. The prices are on the higher side, but chances are you'll have more fun there than you would at your local alley. We strongly recommend taking a lot more money with you than you think you'll need.
Bowling is super fun, but when your little ones see all of the other games and activities around, they just might beg you to let them get a taste of them, too. We hope that this article has been helpful to you and that if you decide to go to Main Event, you have a fantastic time!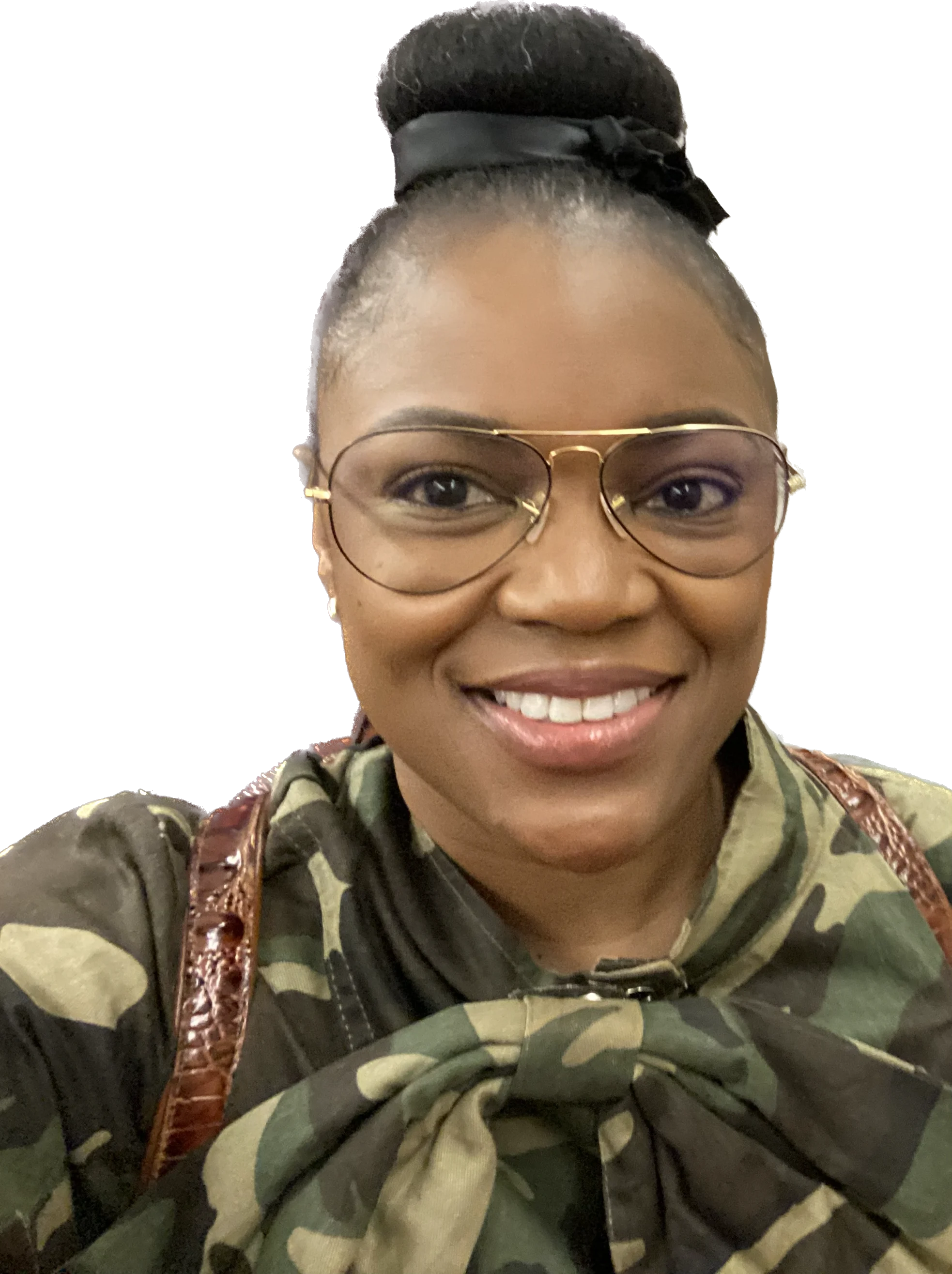 Kira Byrd, a Certified Fraud Examiner, holds a B.S. in Accounting from the University of Alabama at Birmingham. With a passion for bowling from her childhood, Kira has poured her expertise and personal experiences into creating and nurturing Bowling For Beginners. Kira's mission is to meet new bowlers where they are and guide them toward consistently achieving higher scores. With a focus on skill development and strategic techniques, she empowers readers to take control of their game and unlock their true potential.
Bowling For Beginners embodies strict editorial integrity, ensuring reliable and unbiased information. Kira's commitment to delivering valuable insights and practical strategies is reflected in every article. Here's an explanation of our editorial policy and how we get money.