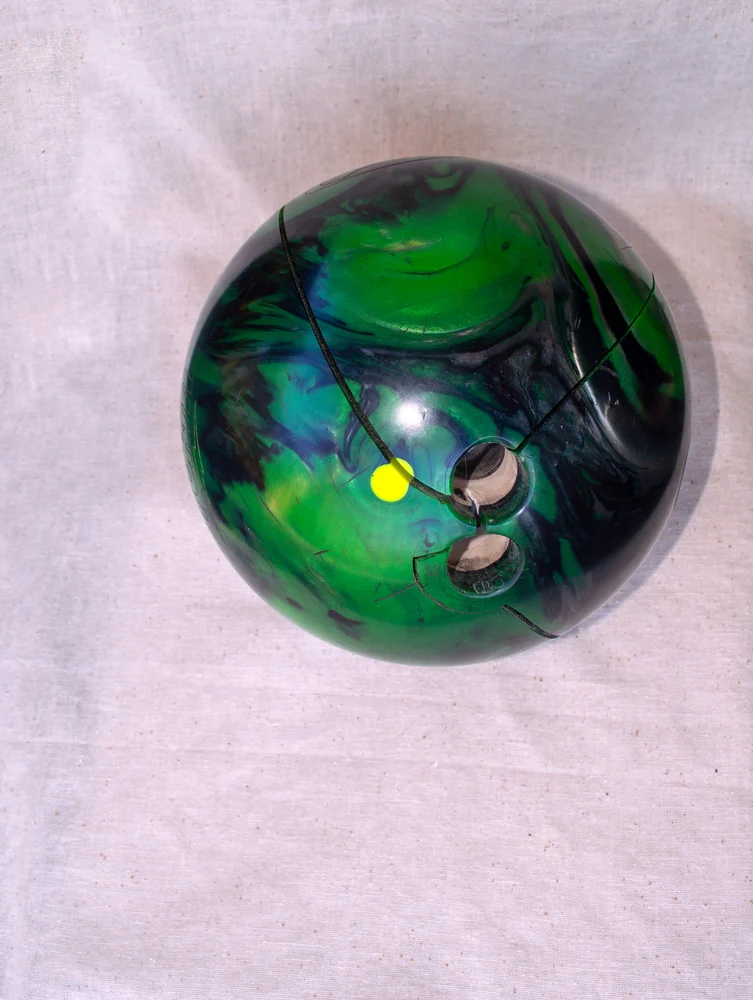 Are you a bowler who's been wondering why your bowling ball keeps cracking? You're not alone. Many bowlers experience this problem, and it can be frustrating.
In this blog post, we'll discuss the causes of cracked bowling balls and some ways to prevent them.
We'll also look at what to do if your ball does crack. So keep reading to learn more!
Why Do Bowling Balls Crack?
Bowling balls are designed to withstand a lot of wear and tear. After all, they spend hours bouncing down the lanes, striking pins with tremendous force. But even the strongest bowling ball can eventually succumb to the rigors of the game.
Here's why bowling balls do crack:
Closely drilled holes or holes too close to the pin
Extreme temperatures
Manufacturing errors
Lack of rotation
Gravity
End of the lifespan or the ball is simply too old
Humidity or bad storage
7 Reasons Why Bowling Balls Crack (Explained)
While cracked bowling balls can be frustrating, they do usually not cause too much concern until several balls have cracked on your watch.
Below are the detailed reasons why bowling balls can crack.
1. Closely Drilled Holes or Holes Too Close to the Pin
When a bowling ball is drilled, the person doing the drilling must take into account the size and shape of the hand that will be using the ball. They must also consider how the fingers will be inserted into the holes.
However, if the holes are drilled too close together or if they are too close to the edge of the pin, it can cause the ball to crack.
The reason for this is that when a bowling ball is thrown, it rotates on its axis. If the holes are too close together, it puts stress on the ball and can cause it to crack.
Additionally, if the holes are too close to the pin, it can also cause stress on the ball and cause it to crack. Therefore, when drilling a bowling ball, it is important to take into consideration how the ball will be used in order to avoid cracking.
2. High Temperatures and Extreme Temperature Changes
Bowling balls are designed to withstand a lot of wear and tear, but they are not indestructible.
High temperatures and extreme temperature changes can cause the ball to crack. The heat causes the ball to expand, and the sudden change in temperature can cause it to contract too quickly, causing stress on the ball's surface. Over time, this stress can cause the ball to develop small cracks.
While these cracks may not affect the ball's performance immediately, they can eventually lead to larger cracks that cause the ball to break apart. For this reason, it is important to avoid exposing bowling balls to high temperatures or sudden temperature changes. Doing so will help prolong the life of the ball and reduce the issue of the bowling balls cracking for many games to come.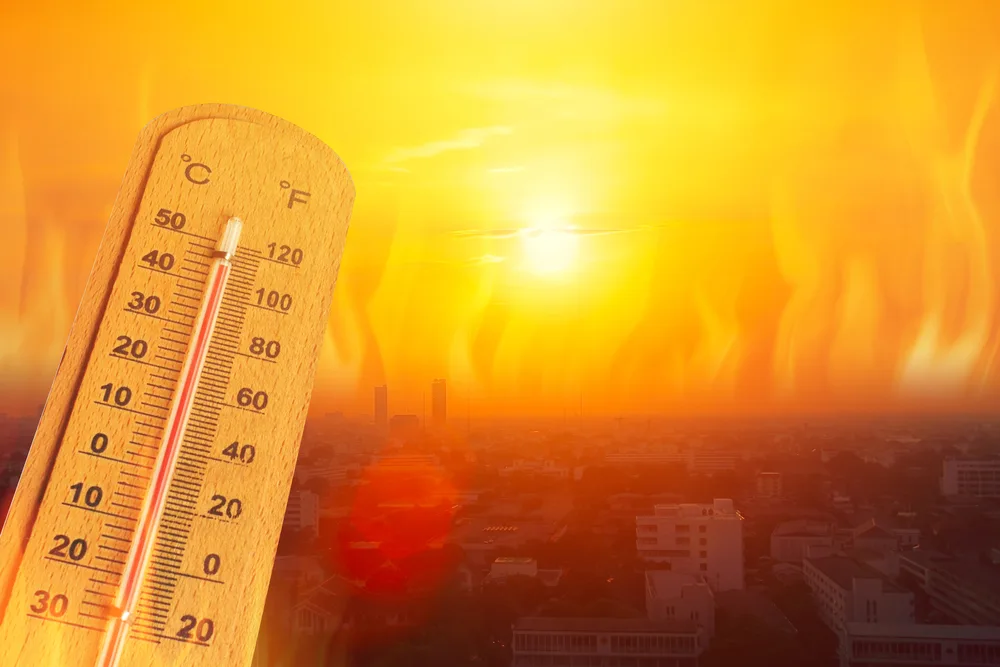 3. Too Much Humidity in Your Storage Area or Local Bowling Alley
Most people know that humidity can wreak havoc on wood furniture and electronics, but did you know that it can also damage your bowling ball?
When exposed to high levels of humidity, the cover of a bowling ball can start to crack and peel.
The problem is caused by the fact that water expands as it vaporizes, and this expansion puts stress on the cover of the ball. Over time, this stress can cause the cover to warp and create small cracks.
In addition, high levels of humidity can also cause the core of the ball to expand, resulting in a loss of velocity and accuracy. So if you want to keep your bowling ball in top condition, make sure to store it in a dry and well-ventilated area.
4. Manufacturing Errors for Your Bowling Ball Core or Coverstock
Manufacturing errors during the production of bowling balls can result in cracks forming in the ball. The two most common types of manufacturing errors are incorrect weight distribution and imperfections in the ball's surface.
Incorrect weight distribution can cause the ball to be unbalanced, which puts stress on the ball and can lead to cracking. Imperfections on the surface of the ball can also cause cracking, as they provide points of weakness that can give way under stress.
Poor-quality materials are more susceptible to wear and tear, which can also lead to cracks forming. Or it could be the curing time for scented balls.
Ultimately, any manufacturing error that results in a bowling ball that is not up to standard is likely to cause the ball to crack.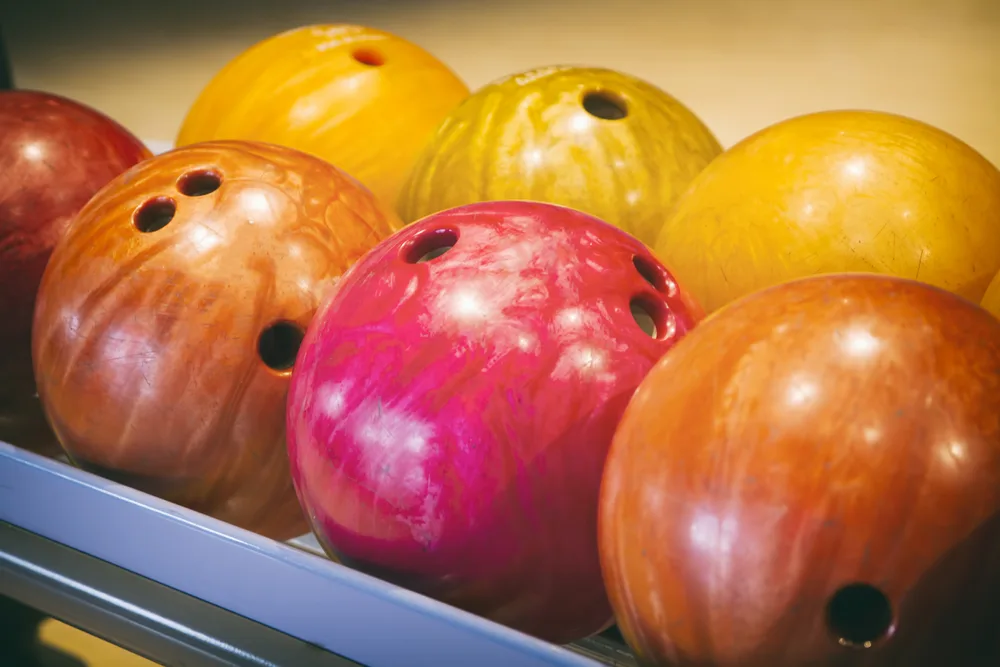 5. Lack of Rotation (Static Position)
Over time, the constant impact of a bowling ball on the lane will cause it to develop cracks and chips. However, lack of rotation can exacerbate this problem, as it puts uneven stress on the ball's surface. This can cause the ball to crack or break apart completely.
In addition, lack of rotation makes it more difficult for the ball to grip the lane, resulting in reduced accuracy and potential for inaccuracy.
While proper care and maintenance can prolong the life of a bowling ball; eventually, all balls will need to be replaced due to wear and tear. By rotating your ball regularly (not keeping it in the same position), you can help to minimize the risk of cracking and extend its lifespan.
6. Gravity
When a bowling ball hits the pins, it applies a force to them. This force is transferred to the pin and causes it to accelerate. The faster the pins accelerate, the more force they exert on the bowling ball. Eventually, this force becomes so great that the ball cracks.
The reason gravity makes a bowling ball crack is that it amplifies the force exerted by the ball on the pins. When the ball is dropped from a height, its gravitational potential energy is converted into kinetic energy. This means that the ball hits the pins with more force than it would if it were simply rolled along the ground. As a result, gravity plays a significant role in causing bowling balls to crack.
7. End of Lifespan of the Bowling Ball
The lifespan of a bowling ball is typically around five to ten years. After that, the ball will start to crack and lose its original shape.
There are several reasons why this happens.
First, the cover of the ball wears down over time, exposing the inner core. This can cause the ball to spin less smoothly and become less accurate.
Additionally, the weight of the ball begins to shift as the cover wears down, affecting its balance.
Finally, the chemical composition of the ball breaks down after repeated use, causing it to become harder and more brittle. As a result, it is important to replace your bowling ball regularly in order to maintain peak performance.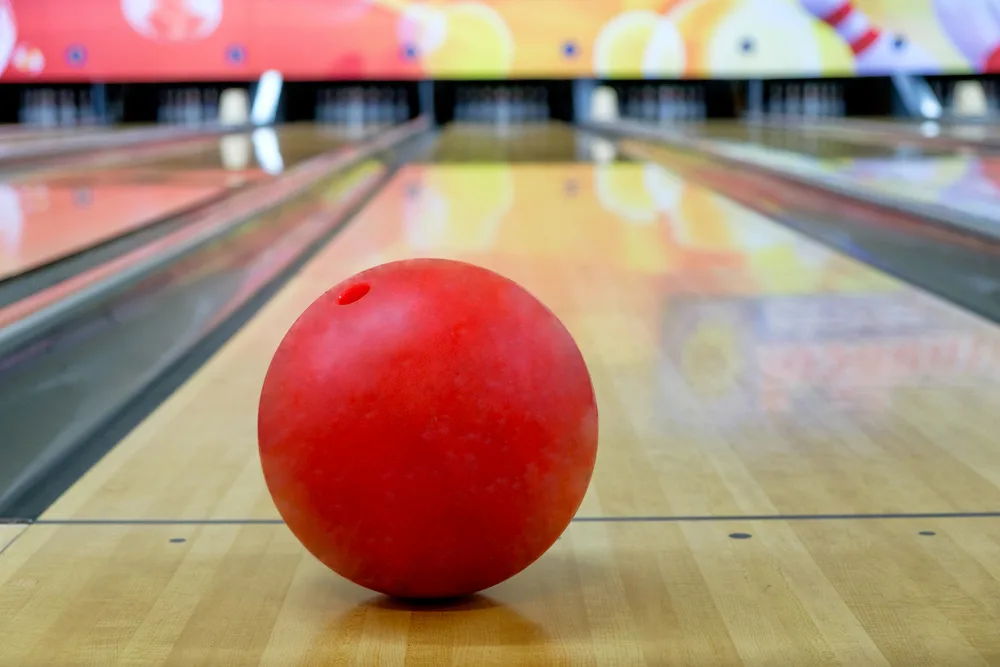 How Often Do Bowling Balls Crack During Drilling?
A bowling ball is a very hard and durable object, but that doesn't mean it can't crack. In fact, if too much stress is unevenly placed, a bowling ball can crack quite easily during the drilling process. So how often do bowling balls crack during drilling?
Well, it can depend on a number of factors, including the type of bowling ball and the drilling hole technique being used, and if the ball is drilled at the wrong angle. However, in general, it is estimated that around 1-2% of all bowling balls will crack during drilling.
While this may seem like a small percentage, it can still represent a significant number of balls when taking into account the large number of balls that are drilled each year by the pro shop, especially those with finger inserts. As such, it is important to take care when handling and drilling bowling balls to help reduce the risk of cracking.
What Temperature Do Bowling Ball Crack?
A bowling ball is made of a hard, durable material that can withstand a lot of force. However, like all materials, it has its limits. In particular, a bowling ball can crack if it is exposed to extreme cold or heat.
At very low temperatures, the molecules in the material of the bowling ball slow down and become more brittle. This makes it more likely for the ball to crack if it is dropped or hit. In fact, many professional bowling leagues specify that balls must be kept above a certain temperature to prevent cracking.
Extreme heat can also damage a bowling ball. Prolonged exposure to sunlight or high temperatures can cause the material to degrade, making it more likely to crack. In addition, extreme heat can cause the air inside the ball to expand, putting pressure on the material and leading to cracks.
Therefore, if you want your bowling ball to last, it's important to keep it out of extreme temperatures of below 46.4°F (8°C) or above 140°F (60°C). Doing so will help to prevent cracks and extend the life of your ball.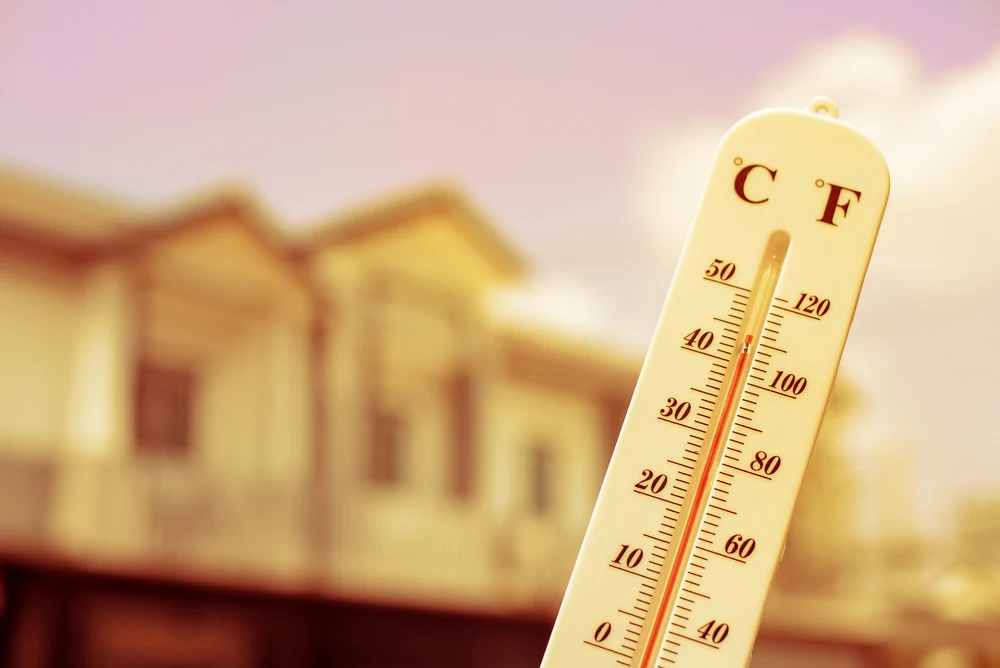 How Do You Keep a Bowling Ball at an Ideal Temperature?
Most bowling balls are made of polyester, which is a type of plastic; other balls are made of different materials. Polyester is a material that is very sensitive to changes in temperature. If the bowling ball is too cold, it will be very hard and will not roll as well. If the bowling ball is too hot, it will be too soft and will not roll as well.
So, how do you keep a bowling ball at an ideal temperature?
The best way to do this is to store the bowling ball in a temperature-controlled environment, in a plastic bag, such as a cooled basement or a special cabinet that is designed for storing bowling balls.
You can also put the ball in a bowling ball bag that is made of breathable material, such as canvas or nylon. This will help to keep the bowling ball at a consistent temperature.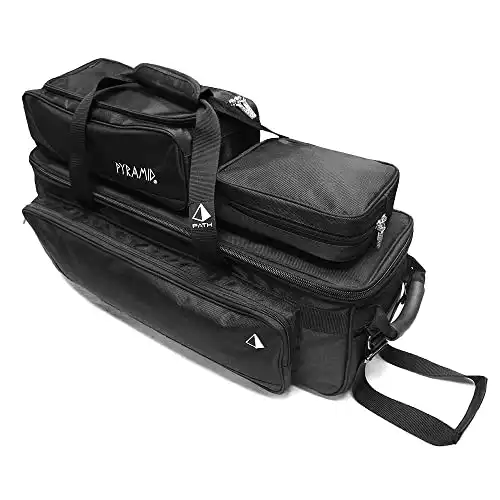 Can You Fix a Cracked Bowling Ball?
Most bowling balls are made of plastics, urethanes, and reactive resins. These materials are very durable but can develop cracks over time. If you have a cracked bowling ball, you may be wondering if it can be repaired.
The good news is that most cracks can be fixed with a little effort.
The first step is to clean the ball and remove any dirt or debris from the crack. Next, apply a generous amount of adhesive to the crack and allow it to dry for several hours. Once the adhesive has dried, sand the area around the crack until it is smooth. Finally, apply a fresh coat of paint to the area and allow it to dry completely. With a little time and effort, you can fix a cracked bowling ball and get back to your game in no time!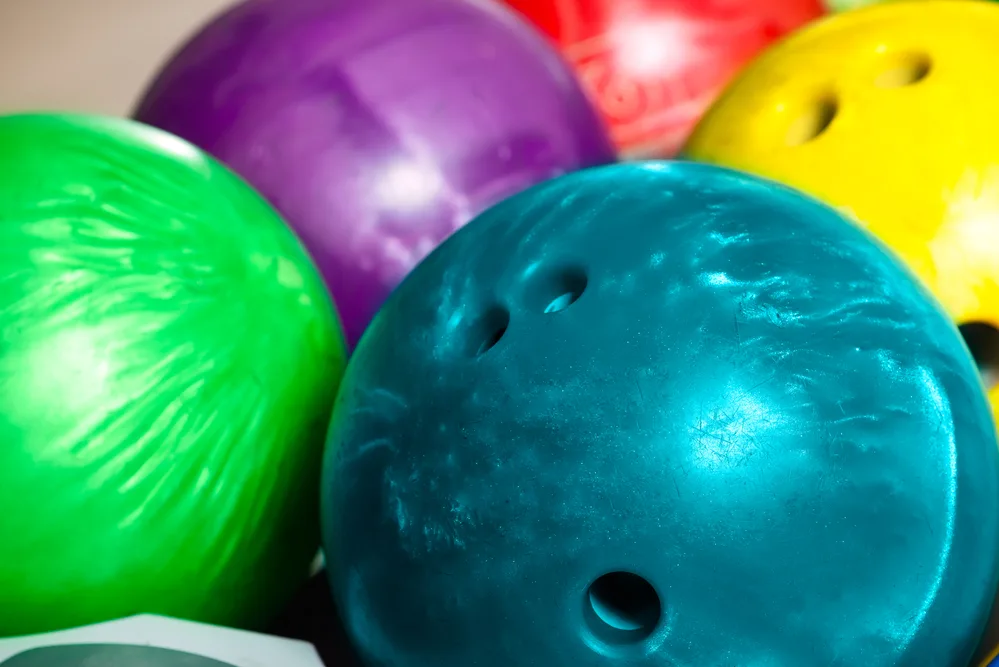 How to Fix a Cracked Bowling Ball (2 Options)
Just like any other piece of sports equipment, bowling balls can become worn with use and develop cracks. While a cracked ball may not seem like a big deal, it can actually adversely affect your game.
A crack in the ball can cause it to hook unexpectedly or even break apart while you are bowling. Fortunately, there are a few simple steps you can take to fix a cracked bowling ball.
Take a look.
Option 1: Fixing a Cracked Bowling Ball at Home
Tools, Materials & Supplies Needed to Fix a Cracked Bowling Ball
Step 1: Clean the Bowling Ball
Use a toothbrush and or a toothpick to remove dust in the cracks.
Next, clean the ball with a mild soap and water solution or your choice of a bowling ball cleaner. This step is important as it will help remove dirt and debris that could have settled in the crack.
Afterward, dump a microfiber towel in rubbing alcohol the wipe the ball to remove excess grease and oil.
Here's a complete article on how to clean a bowling ball.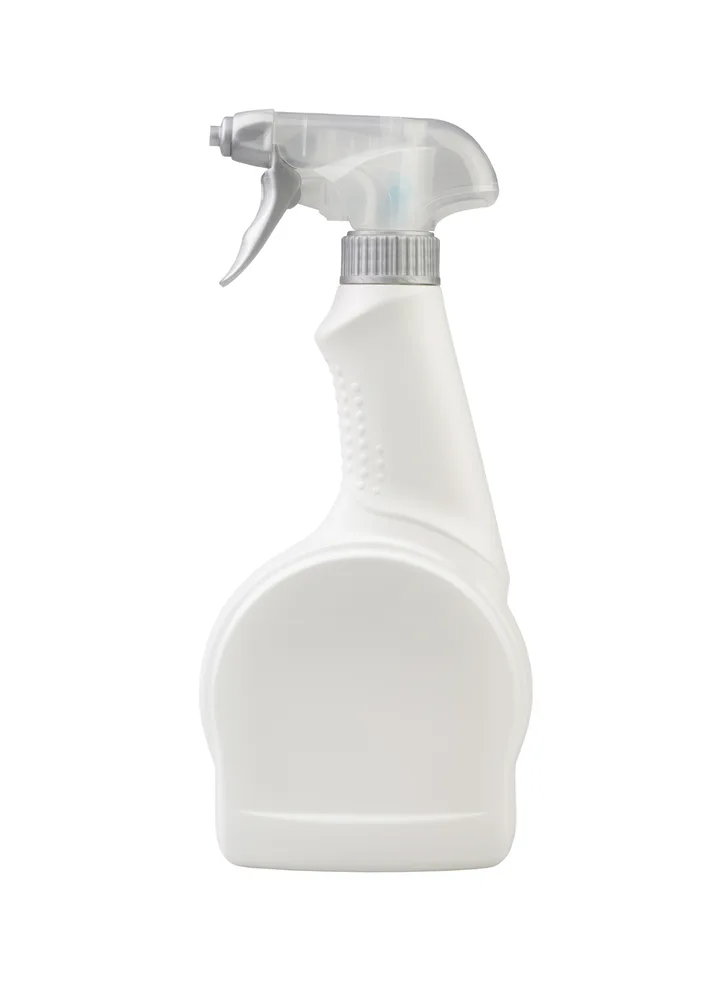 Step 2: Prepare the Epoxy Mixture
Before preparing the proxies, carefully outline the crack of the ball with tape. This will keep the proxies off the ball and on the crack(s) only. In a well ventilated area, mix Steel Reinforced Epoxy and Gorilla 2 Part Epoxy in a ratio of 1:1 (make enough for the size of the crack), then apply quickly before it starts to dry.
Fill the enter crack by using the popsicle stick and/or rubbing the glue so that it gets deep into the crack uniformly. Make sure you have your gloves on when handling glue.
Make sure you apply a thin layer of epoxy to the crack, being careful not to get any on the surface of the ball.
Step 3: Leave the Ball to Dry
When satisfied with the above step, put the ball in the bowling ball cup and let it dry for 24hrs. The drying needs to be slow and not rushed.
You can repeat step 2 above if, after this time, the crack is not sufficiently filled.
Step 4: Sand or Smooth the Surface
Using Abralon Bowling Pads, smooth out the surface for an even surface. Sand the whole ball until you remove all the chips and bumps, then wipe the dust using tissue paper or a towel.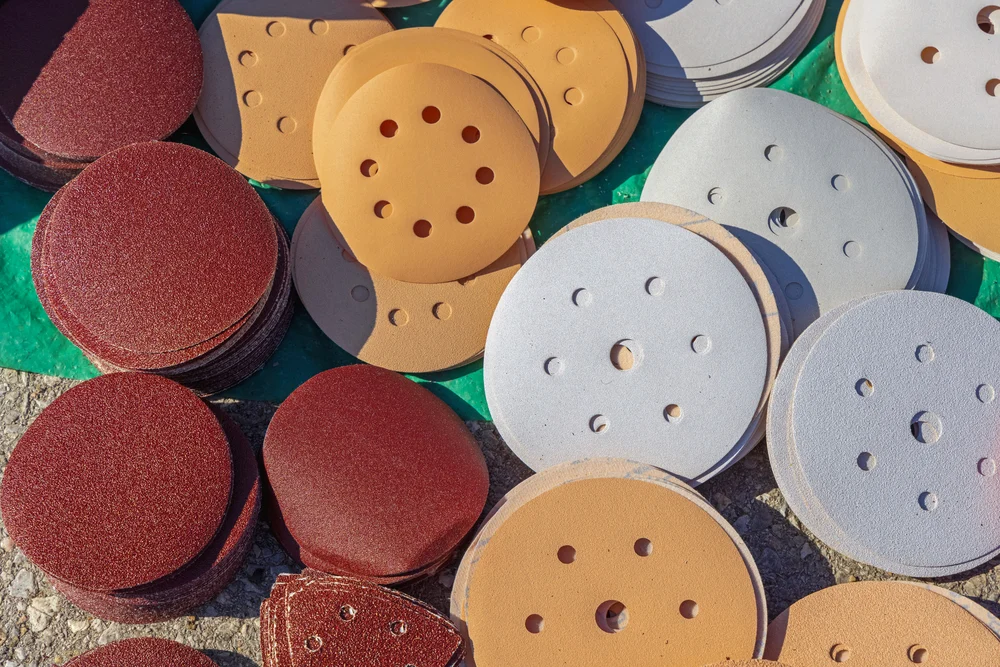 Step 5: Polish the Ball
Now polish the ball using your favorite polish spray to restore the shine and color of your bowling ball. While spraying, make sure your ball is on the cup so as to avoid unpolished patches.
Leave it to dry before using the ball.
By following these simple steps, you can extend the life of your bowling ball and keep it performing at its best.
Option 2: Contact the Manufacturer
If you've ever had a bowling ball crack, you know it's a frustrating experience. Not only does it mean you have to replace the ball, but it can also be costly.
However, if the crack is the result of a manufacturing error, you may be able to get a replacement or refund from the manufacturer.
In order to do so, you'll need to provide documentation of the issue and contact the manufacturer directly. If the manufacturer determines that the problem was caused by a manufacturing error, they will likely offer to either replace the ball or refund your purchase price.
So, if you've got a cracked bowling ball, don't despair – there may be some recourse available to you.
What Can You Do With a Broken Bowling Ball?
While a broken bowling ball may seem like nothing more than a worthless piece of junk, there are actually a number of ways to re-purpose this type of equipment.
For example, many indoor bowling alleys use pieces of broken bowling balls to create obstacles for their bumper lanes. This provides a fun challenge for beginners while still allowing them to enjoy the game.
In addition, broken bowling balls can also be used as doorstops, paperweights, or even decor items. With a little creativity, you can find all sorts of uses for a broken bowling ball.
So before you toss it in the trash, and purchase new balls, think about all the possibilities that an old bowling ball can offer.
Related Articles
Bowling balls are designed to withstand a lot of wear and tear, but they do eventually crack. The most common place for a bowling ball to crack is on the side where your thumb goes. This is because the thumb creates more friction than any other finger.
If you're having problems with your bowling ball cracking, try using a glove or changing your grip. You can also buy bowling ball repair kits that will help fix small cracks in your ball.
A cracked bowling ball isn't the end of the world, but it is something you want to try and avoid if you can.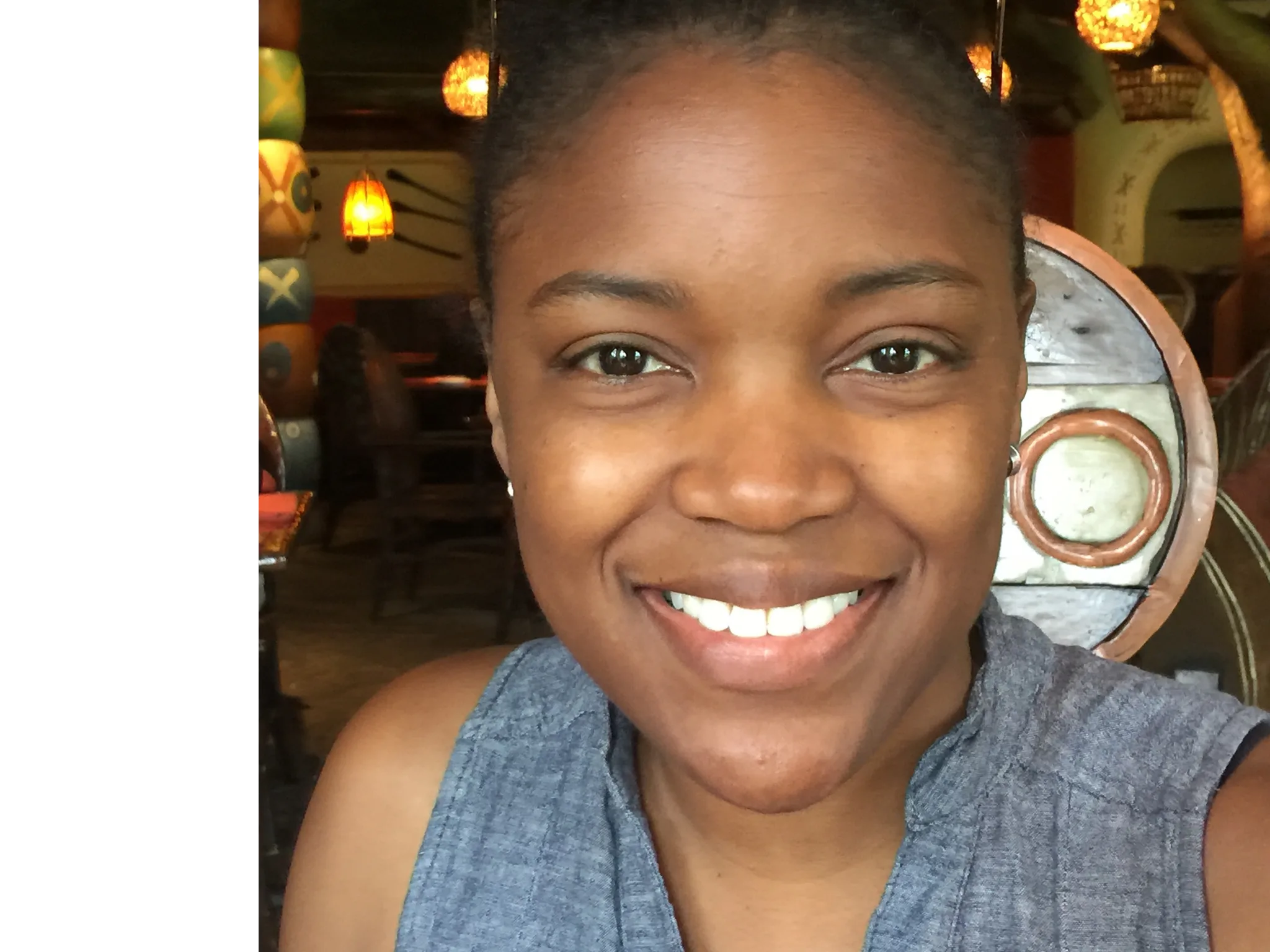 Kira Byrd, who holds a B.S. in Accounting and operates as an Internal Auditor during the day, has been an enthusiastic bowler since she was a small kid. She's passionate about the sport and has been a member of several bowling clubs. Kira's passion for helping others learn how to bowl as she realized how much her family and friends enjoyed the sport. Kira started Bowling for Beginners to teach new bowlers the game and help them improve their skills.