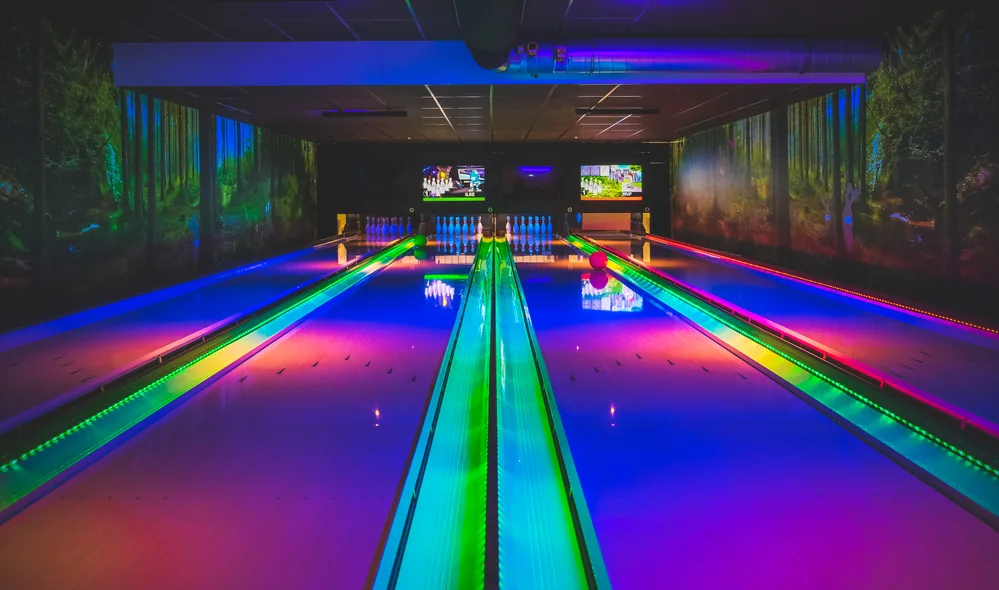 Cosmic Bowling isn't something you hear about every day. So, once someone brings it up or you come across it online, tons of questions pop up in your mind.
If you're here for a crash course in cosmic bowling, make sure you read this article all the way through! We will explain what cosmic bowling is and walk you through everything else you need to know about it. Let's jump right in!
Cosmic Bowling Defined
What is cosmic bowling? Cosmic bowling is a special nighttime event that some bowling alleys host.
Most cosmic bowling nights take place from mid-evening to late at night on Fridays or Saturdays. Some alleys even host cosmic bowling sessions well into the early morning hours!
Note: Hours and availability will vary depending on the bowling alley.
During cosmic bowling, the alley will typically dim the lights, so everything is nearly pitch black. Then, they'll turn on black lights, colored laser lights, flickering lights, or other unique lighting options.
The regular bowling balls and pins are often switched out for black light reactive equipment. In short, cosmic bowling is like regular bowling but much more fun!
Action Camera Cosmic Bowling
The environment tends to be more relaxed, as people focus on the atmosphere rather than just the game. Many alleys strive to make their cosmic bowling night a safe party atmosphere.
There's usually dance-friendly music playing from speakers, and most bowling alleys sell food and drinks during cosmic bowling night. You'll have everything you need, from great tunes and food to space-age visuals, all in one convenient place!
Depending on your bowling alley, cosmic bowling night might be held under a different name like galaxy bowling, moonlight bowling, light bowling, or glow bowling.
And each bowling alley does its cosmic bowling night differently. In addition to black lights and laser lights, some of the other things you'll find at cosmic bowling include:
Special effects- To change the entire vibe to joyful and exciting, ordinary white lights are substituted with black lights, neon lights, dancing flickering lights, strobing lights, and other funky colorful lighting options.
Fog machines- Fog machines are also used in some bowling alleys to make the alley appear foggy and eerie. This effect enhances the entire cosmic bowling feel by assisting the environment in achieving cosmic fogginess.
Sound effects- It's also a necessity to have fun and lively music blasting from the bowling alley's speakers. Good music is also provided to make the atmosphere dance-friendly and funky.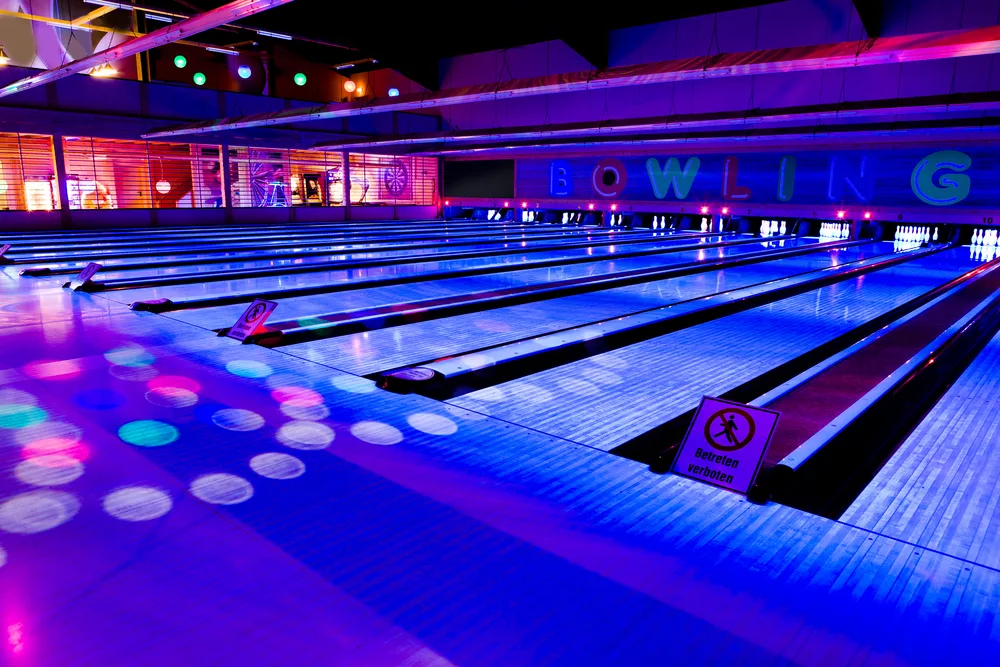 Do They Do Cosmic Bowling at All Bowling Alleys?
Unfortunately, cosmic bowling is not offered at every bowling alley. The decorations and equipment needed for cosmic bowling are expensive and time-consuming to install, and smaller bowling alleys might be unable to afford them.
However, they are a popular attraction at larger bowling alleys, so those will be your best bet. Some even offer private cosmic bowling nights so you can rent out the entire alley for yourself and your friends.
If you want to know if your local alley has cosmic bowling nights, you can check out their website, stop by, or call them to find out more.
Cosmic Bowling ~ AKA Disco Bowling.
Why Is It Called Cosmic Bowling?
The event is named cosmic bowling because the dark room and bright lights make it look like you're in outer space.
The black contrasts with the bright colors to recreate the look of a galaxy, and you might feel like you've been transported into a spaceship with all the flashing lights and special effects.
Some alleys even play up the space theme and incorporate things like stars, aliens, and planets into the decorations.
When Did Cosmic Bowling Start?
The first cosmic bowling night was held in 1997 at a bowling alley that is now known as Boulevard Bowl.
The first few cosmic bowling events were pared down compared to what you'll see today. It was essentially a few hours of after-hours bowling in a dimly lit alley.
They also had some rudimentary decorations, like a fog machine or disco balls. The name "Cosmic Bowling" was initially coined and trademarked by Brunswick Corp. However, the term has since been adopted by various unrelated bowling alleys.
What Do You Wear for Cosmic Bowling?
There aren't any special requirements for what you should wear when you go to a cosmic bowling night. Bowling alleys tend to be family-friendly, and you'll want to be comfortable while playing the game.
Remember that you'll have to rent a pair of bowling shoes to play or walk around the lanes. So, make sure you wear socks or bring a pair with you. Otherwise, you'll have to buy some onsite or at a nearby store.
Most alleys use black lights, so keep that in mind when you plan your outfit. You can play around with brightly colored makeup, nail polish, and accessories.
Neon colors glow brighter than pastels or neutral shades, so dress in bright colors if you want to stand out in the dark. Some of the best shades to wear are:
Blue-based whites
Orange
Yellow
Neon pink
Lime green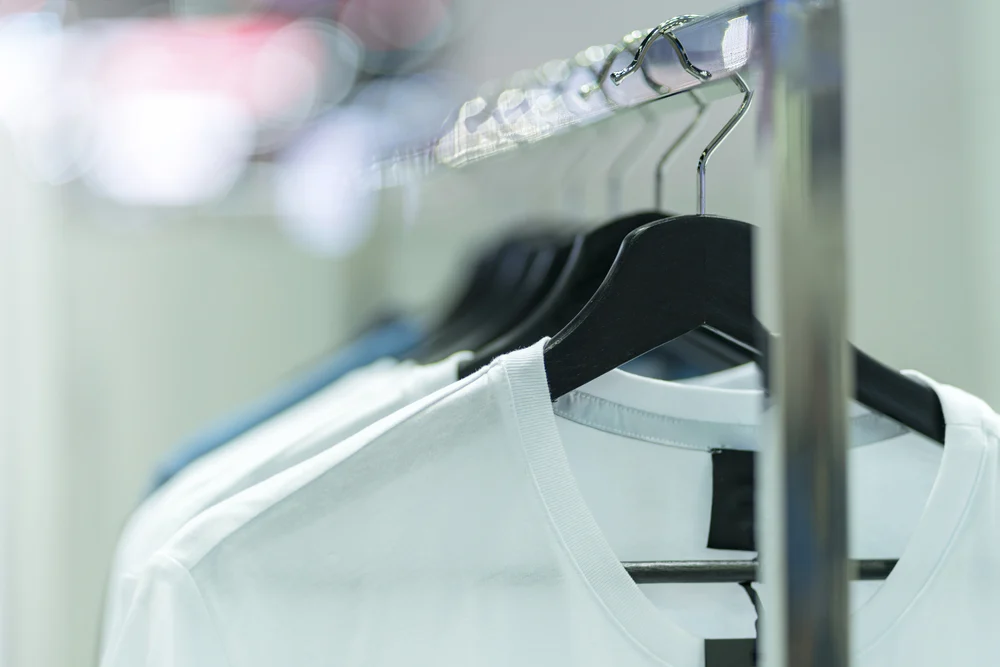 Alternatively, wearing all black or darker colors might make it difficult for people to see you. You can even coordinate with your friend group, so you all show up wearing the same colors!
The most important thing to remember is that you're there to have fun and bowl. As long as you're comfortable, you're wearing the right thing.
How Do You Play Cosmic Bowling?
Although your alley may look unrecognizable with the neon colors and black lights, cosmic bowling is the same as regular ten-pin bowling!
For anyone unfamiliar with the game, ten-pin bowling has a simple, straightforward setup. At the start of the game, there are ten bowling pins lined up at the end of your lane. You'll have two chances each frame to roll your ball down the lane and knock down as many bowling pins as possible.
For every pin you knock down, you'll earn one point.
You can earn more points for knocking all of the pins down. If you knock all your pins down in your first shot, which is called a strike, you'll get ten points plus the total points earned over the course of your next two rolls.
If you knock down all of your pins with two separate rolls, that is called a spare. A spare is worth ten points, plus the total from your next shot.
You'll keep track of your score on a scorecard or the electronic display by your lane. Different symbols and numbers are used to indicate your score, strikes, gutter balls, and spares.
An "X" indicates you've earned a strike, while a "/" means you rolled a spare.
Seeing an "F" means you made a foul. You'll foul out if any part of your body crosses over the foul line. Other symbols you should be aware of are an "O" or "S" to indicate a split and a "-" to show that you didn't knock down any pins during your frame.
While it may seem like a lot to keep up with, everything will make sense while you're playing the game.

Who Goes to Cosmic Bowling?
Cosmic bowling is an activity that the whole family can enjoy. However, alleys usually host cosmic bowling nights to lure a younger crowd. It's also a popular date night activity for couples.
You'll see plenty of friends, families, or coworkers enjoying a fun night out. While you might see teenagers, cosmic bowling is typically held at night. That means you probably won't find too many younger kids out.
Even if the target audience skews younger, people of all ages can, and should, make a trip to the alley during cosmic bowling night!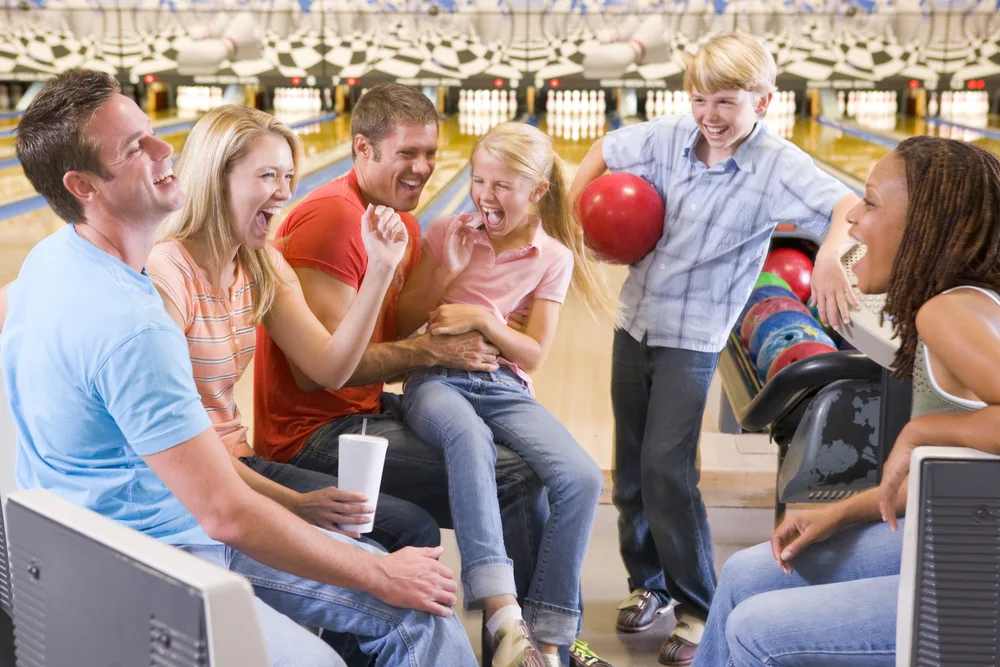 Related Articles
Cosmic bowling is an exciting, fun activity for bowling novices and professionals alike! It transforms your typical bowling alley into a stimulating, galaxy-inspired environment perfect for having some nighttime fun.
If you decide to try cosmic bowling, prepare to bowl, dance, and take in some of the spectacular sights! We hope this article has answered your questions about cosmic bowling and provided you with all of the information you were after!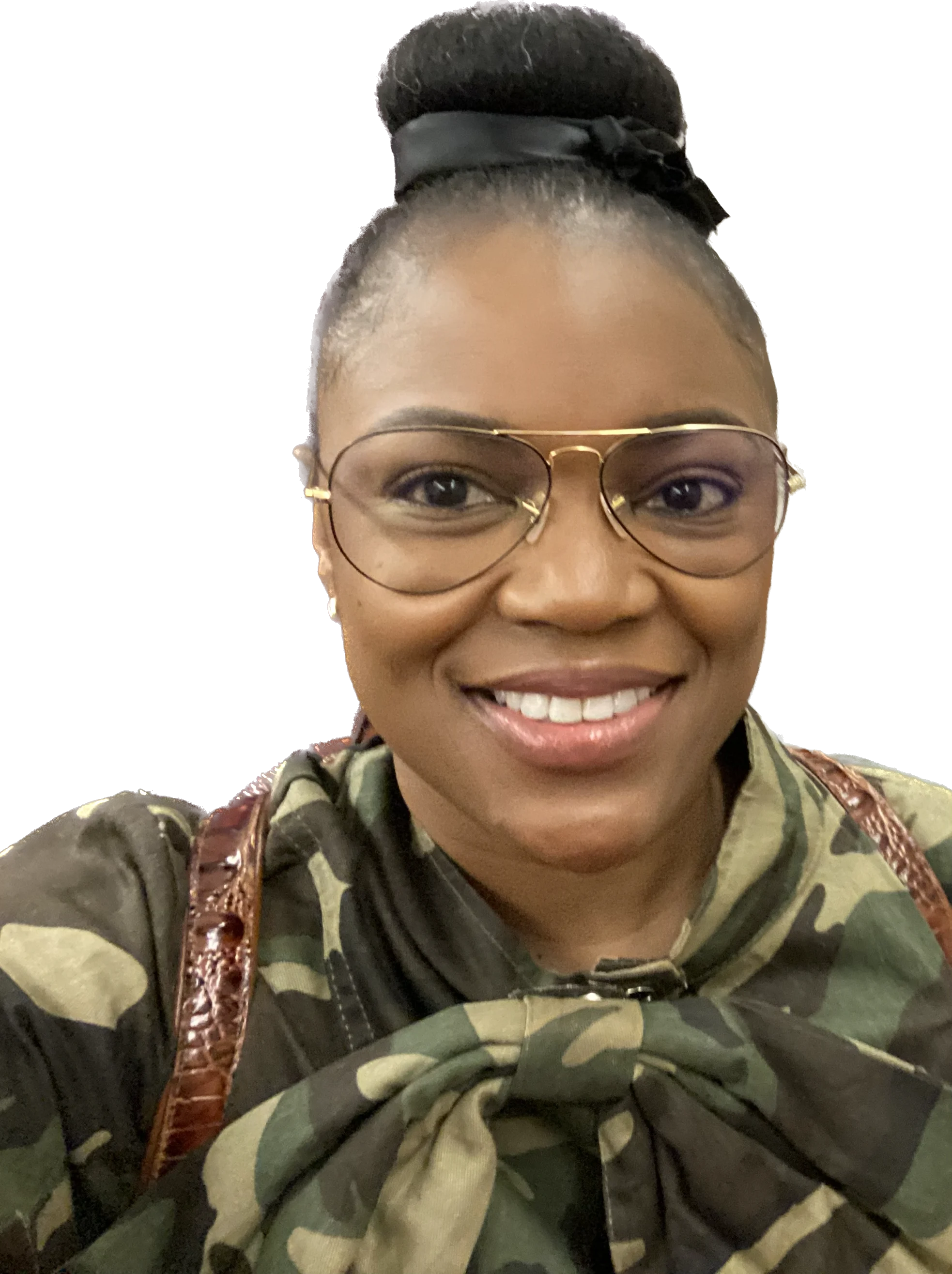 Kira Byrd, a Certified Fraud Examiner, holds a B.S. in Accounting from the University of Alabama at Birmingham. With a passion for bowling from her childhood, Kira has poured her expertise and personal experiences into creating and nurturing Bowling For Beginners. Kira's mission is to meet new bowlers where they are and guide them toward consistently achieving higher scores. With a focus on skill development and strategic techniques, she empowers readers to take control of their game and unlock their true potential.
Bowling For Beginners embodies strict editorial integrity, ensuring reliable and unbiased information. Kira's commitment to delivering valuable insights and practical strategies is reflected in every article. Here's an explanation of our editorial policy and how we get money.