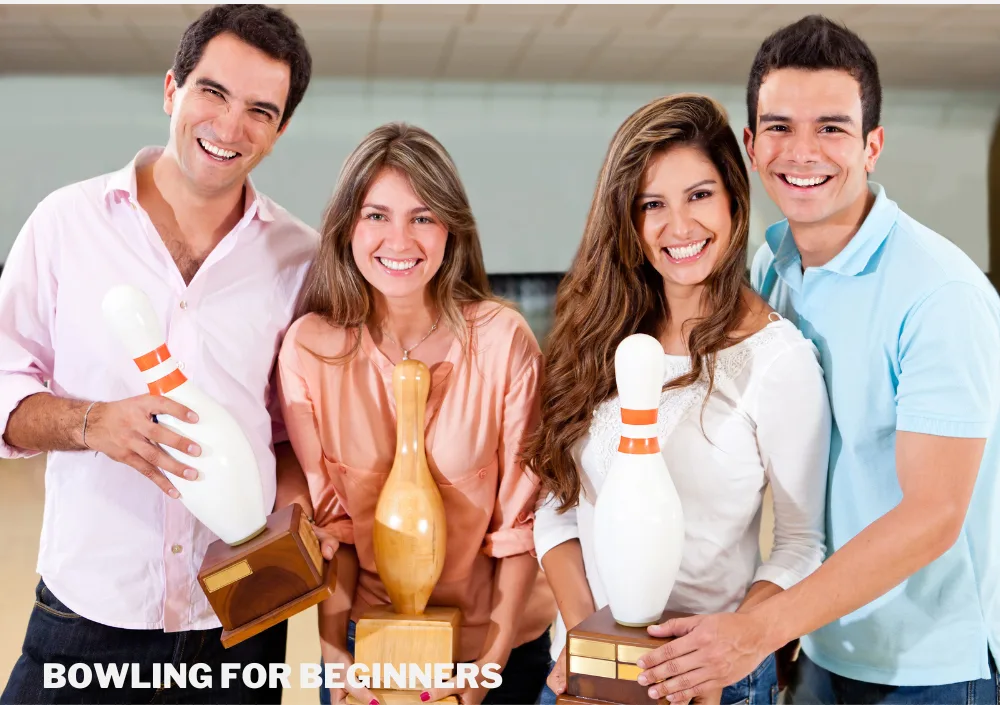 Participating in a bowling tournament is a blast for beginner, avid, and seasoned bowlers. But setting up a bowling tournament can be incredibly difficult if you don't know where to start. Luckily, with some time, effort, and the right information, you can turn it out!
In this article, we'll tell you everything you need to know about how to set up a bowling tournament from start to finish!
Let's get into it!
How to Set up a Bowling Tournament: 9 Tips You Must Know
Organizing any big event can seem overwhelming, especially if you're setting up your very first one. Luckily, seasoned bowlers have been setting up tournaments for some time and know the necessary steps to get everything set up.
Here are some of those tips to get your tournament plans moving forward.
1. Know the kind of tournament you want to plan. There's a wide variety of tournaments to choose from, and they all serve a specific purpose. Understand your ultimate goal before you set the planning wheels in motion. If your tournament has the potential to be a large event, this would be a great time to get some volunteers to help you out with getting people to their bowling lanes and help the day run smoothly.
2. Be prepared to talk about money. Just about every tournament has sponsorships because that's where the biggest potential to raise money. This is also a great way to get discounted or complimentary items or services for your tourney and participants. Your sponsors enjoy exposure at your event while you get something in return, either deeply discounted or free.
3. Decide if you're going to charge a fee for players to be able to participate. This can allow you to offer cash prizes to the winner or top scorers in your tournament. Money is a great motivator, and the more people who participate in your event, the more prize money you'll be able to award at the end.
4. Bowling Tournament Fundraiser and Promotion. Promotion is the best way for you to get the word out about your tournament. Decide if you need a budget for marketing to reach the number of people you'll need to make your event a success. Figure out how much you'll need for that advertising and account for it in your planning process. You can request permission to hang fliers around alleys, community centers, and more with details about your event and your contact information on them. And don't neglect social media to reach more possible participants and their friends. If you figured an advertising allowance into planning your event, make use of that now.
5. Figure out your player demographic. You need to be able to set specific criteria for your participants to play on a level playing field. To keep things as fair as possible, you can specify requirements for your bowlers regarding their skill level, age, status, and more. If you expect a wide range of entrants and feel confident in assigning players to fair teams, this opens up your tournament to a wide variety of possible participants.
Bowling Tournaments for Beginners
6. Select a Bowling Center. Once you've figured out the fundamentals, you're ready to select the best bowling alley for your bowling tournament. Contact your local alleys to see which have the potential to meet all of your tournament needs. You'll want to check what they have for open dates to schedule. You should also see if they offer a discounted rate if you need to book multiple alleys.
7. Post your rules. Get your tournament rules ready to put on display, or be prepared to be able to provide them upon request. If you're unsure about what sort of rules to set for your own tournament, you can find many examples that others have used online for free. Be sure to include how match play will work. You can also connect with other bowlers who have set up their own tournaments for guidance and advice.
8. Prepare the materials and help you'll need on the day of the tournament. Drafting registration paperwork and instructions for volunteers and vendors are a couple of examples. With all this work to be done, you should definitely include this in your plan. The more organized you are on the tournament day, the smoother things should run. This should also include matches and championship bracket
9. Establish a date when enrollment will close. Usually, the cutoff date will be at least three or more weeks before your event. If you plan on many participants entering, you'll need more time to organize the tournament schedule, so plan accordingly.
Hosting a College Bowling Tournament. Behind the Scenes with Coaches Bryan & Shannon O'Keefe.
Types of Bowling Tournaments
Competitive bowling provides players the chance to refine their skills and grow amongst like-minded individuals, all while enjoying themselves. Tournaments can offer that competition and personal development, but that's not all. Your tournament can serve several purposes, like one of the following:
Fundraising Tournament
This kind of tournament raises money for a particular purpose or organization. You can ask sponsors to donate the awards for event winners while ensuring the cash raised goes straight to the intended recipient or organization.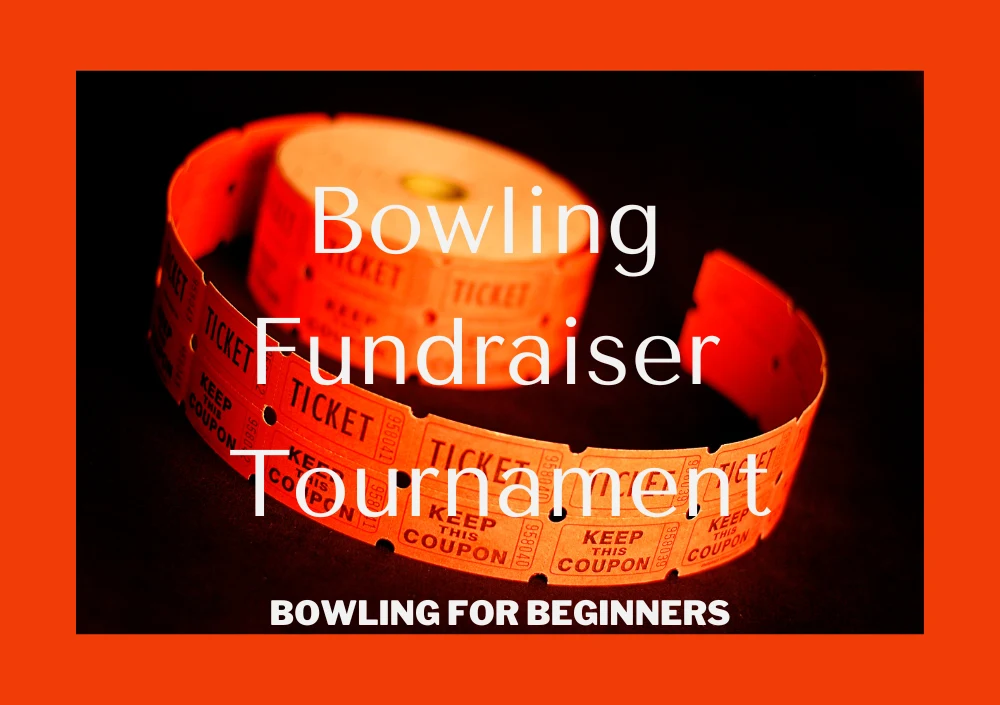 Corporate Tournament
Businesses love team-building events. Bowling is a great way to get co-workers together for fun and friendly competition. Since a business usually funds this type of event, all money will likely come from the company and/or other corporate sponsors.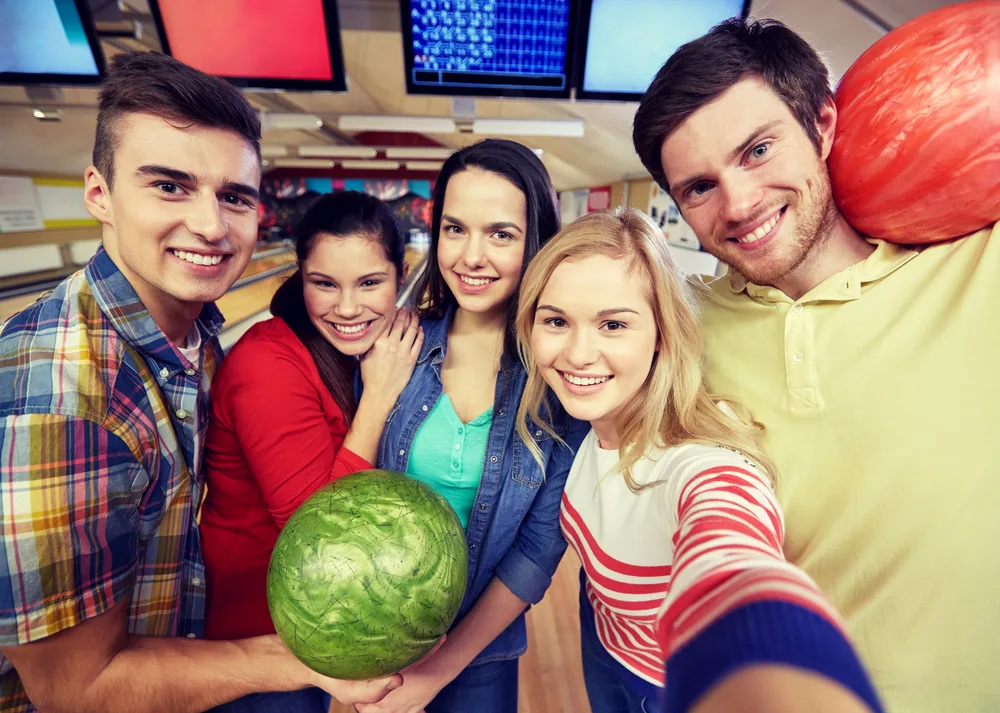 Standard Tournament
Standard tournaments are the most common type of bowling event and what most people think of when they hear the term "bowling tournament." The purpose of these tournaments is to play your best and win.
How To Prepare For A Bowling Tournament! Tips, Tricks & Drills To Succeed On The Lanes!
Bowling Tournament Formats
Utilizing different tournament formats allows you to attract a wider range of participants. By switching things up with several formats, you increase the opportunity for participants to have fun and expand their skill set. Here are a few bowling tournament formats to consider:
Marathon Tournament: When participants are required to play several games in a row with no breaks. For instance, they may play 6 games in a row, have a short break, and then play six more games.
No-Tap: Bowlers who knock down at least nine pins with the first ball of the frame will be awarded a strike with this format. Organizers can also promote games where the player is awarded a strike if at least eight pins are knocked down with the first ball of a frame. This tournament type is great for beginners.
Mega Buck: If there are payouts of more than $50,000 for the winners of this event, it's considered Mega Buck or a High Roller event.
3-6-9: With this format, all players are awarded a strike in the game's 3rd, 6th, and 9th frame. This is a great format to use when players have a lower skill set and are still learning to bowl to keep things as fair as possible.
Baker Team Format: Bowlers roll just two frames for each game. Organizers who are planning doubles tournaments like this format prioritize team effort over individual performance.
Alternating Shots: This format is simple and can lead to unpredictable results. Each team of two bowlers alternates shots throughout the game. One shot, and you're done until your teammate completes their throw.
Best Score: When a team consists of two players or more, the best individual score will be the team's score.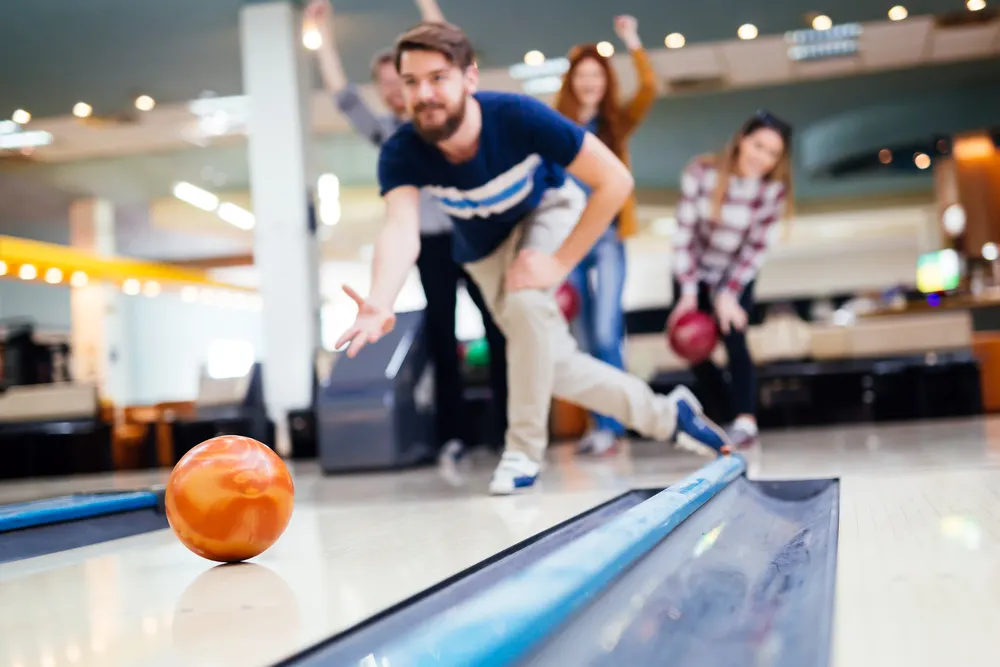 When planning a bowling tournament for any reason, your best resources are bowlers and/or alleys that have experience organizing them. You can ask for their help or advice as you go to get the kind of support you'll need through the event itself.
Related Articles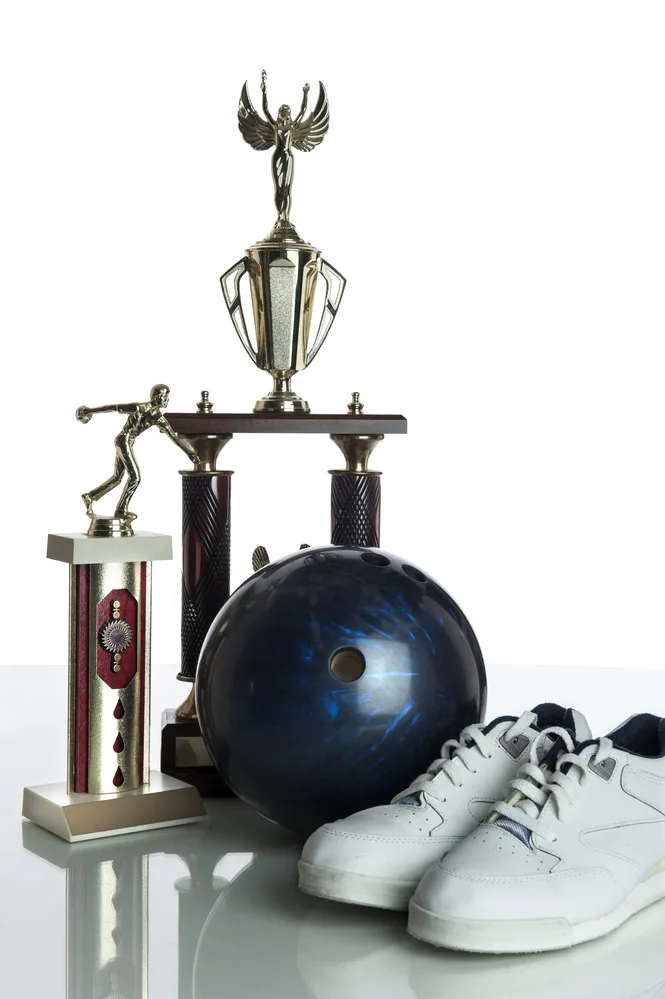 Don't be shy about asking for volunteers, too. You'll need some to help handle unexpected questions or if your event is anticipated to be large.
However, you can still request volunteers for a more minor event, especially if this is your first attempt to plan a tournament. Extra hands and ideas can be extremely useful.
You can successfully plan your own tournament. The tools you'll need are readily available, and the bowling community is, overall, a social and friendly one.
We hope that this article has been helpful to you, and we wish you the best of luck as you plan your first bowling tournament!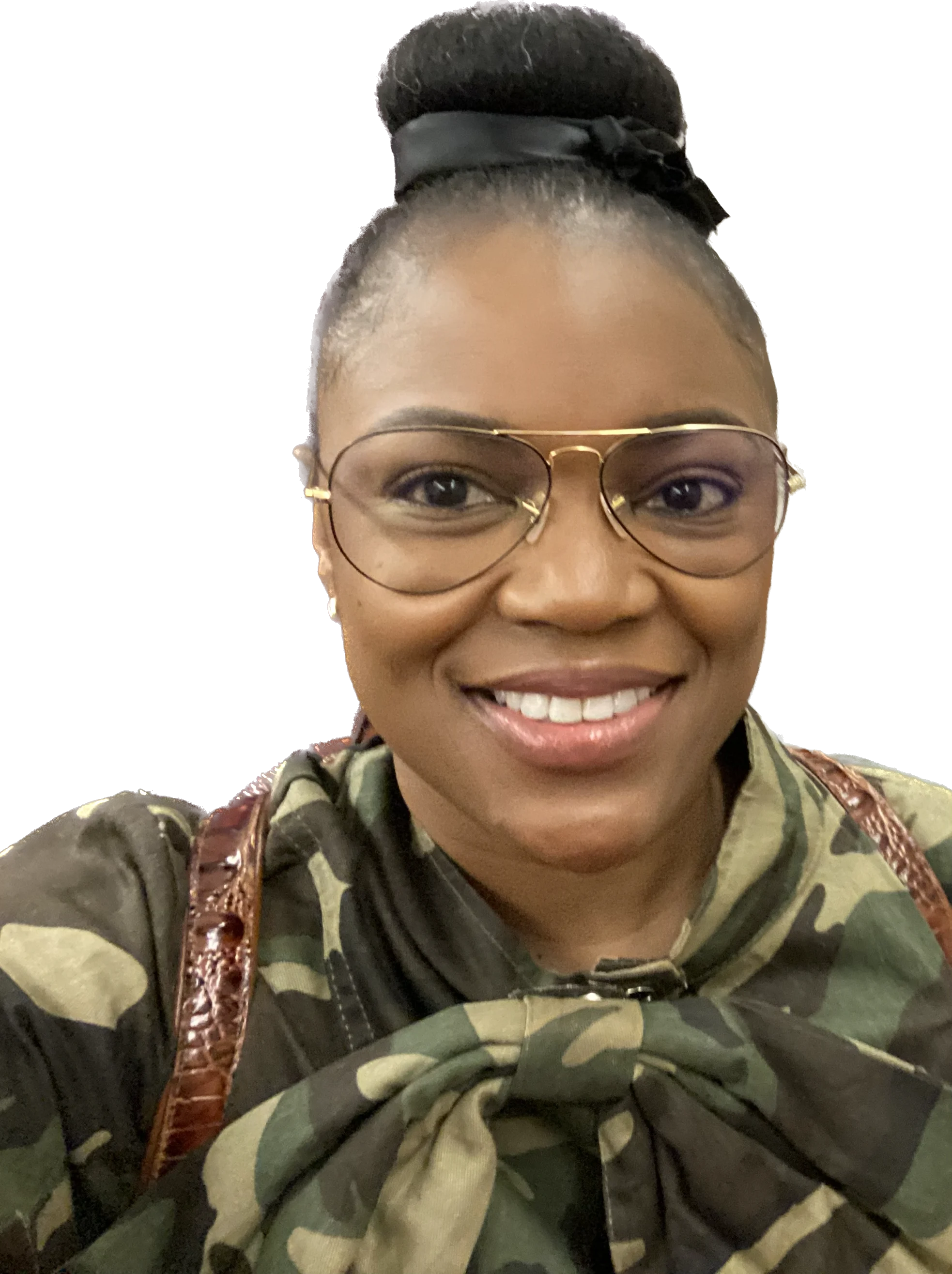 Kira Byrd, a Certified Fraud Examiner, holds a B.S. in Accounting from the University of Alabama at Birmingham. With a passion for bowling from her childhood, Kira has poured her expertise and personal experiences into creating and nurturing Bowling For Beginners. Kira's mission is to meet new bowlers where they are and guide them toward consistently achieving higher scores. With a focus on skill development and strategic techniques, she empowers readers to take control of their game and unlock their true potential.
Bowling For Beginners embodies strict editorial integrity, ensuring reliable and unbiased information. Kira's commitment to delivering valuable insights and practical strategies is reflected in every article. Here's an explanation of our editorial policy and how we get money.