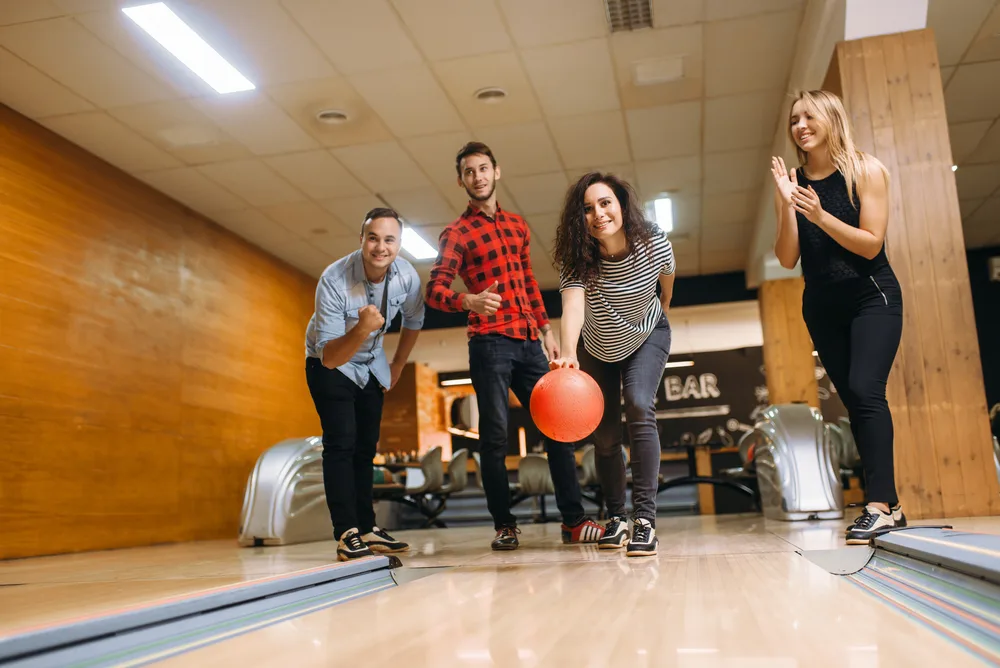 Building a home bowling alley can be a fun and exciting project, but it can also be expensive.
If you're thinking about building your own home alley, it's important to know what costs are associated with the project.
This blog post will give you an idea of how much it costs to build one, as well as some tips on how to save money on the project. So, if you're ready to take your bowling game to the next level, keep reading!
How Much Does a Home Bowling Alley Cost?
Building a bowling alley in your home is not a cheap endeavor, but the cost can range anywhere from $80,000 to $190,000, depending on the size of the alley and the features you want to include. For example, a simple alley with a manual pin setting will cost considerably less than a full-sized regulation alley with an automatic pin setting and scoring capability.
Of course, if you're only looking for a simple lane for recreational use, there are plenty of less expensive options available. So, if you're interested in building a bowling alley in your home, the cost will largely depend on your needs and budget.
| Cost provided item | Low Range | High Range | Average Cost |
| --- | --- | --- | --- |
| Cost to Build a Bowling Alley | $50,000 | $145,000 | $50,000 |
| Cost to Build a Bowling Lane | $15,000 | $45,000 | $30,000 |
| Total Cost | $65,000 | $190,000 | $80,000 |
Home bowling alley costs vary depending on the size and features of the bowling alley, including
the bowling system, floor materials, how many lanes, automatic bumpers, paper scorecards, and more.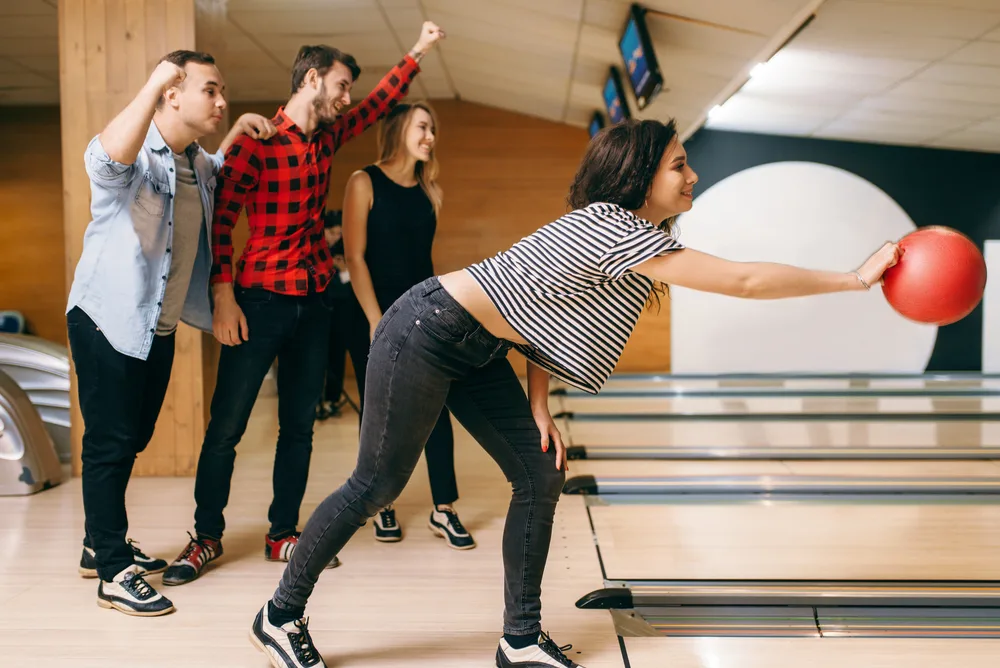 Can You Build a Bowling Alley in Your House?
For most people, a bowling alley is a place to go for some weekend fun. But what if you could bring the bowling alley to your house?
Well, with a little bit of planning, it is possible to create a home bowling alley that the whole family can enjoy.
The first step is to select an appropriate room in your house. The room should be large enough to accommodate a regulation-sized lane, and it should also have good lighting and ventilation.
Once you have selected a room, you will need to install the necessary equipment. This includes a lane, pins, balls, and shoes. You will also need to purchase or rent a scoring system. With all of the equipment in place, you are ready to start bowling!
A home bowling alley can be a fun addition to any house, and it can provide hours of entertainment for the whole family.
Things to Note Before Building a Home Bowling Alley
Building a home bowling alley can be a fun and rewarding project, but there are a few things to keep in mind before getting started.
First, it's important to have a clear idea of the overall size and layout of the space. This will help to determine the number of bowling lanes, the type of equipment needed, and the best way to configure the space.
It's also important to consider the type of flooring that will be used. A wooden floor is traditional, but it can be expensive and require regular maintenance. Another option is synthetic turf, which is more durable and low-maintenance but may not have the same authentic feel.
How much money are you willing to invest? A high-end bowling alley can cost upwards of $190,000, so it's important to have a realistic budget in mind.
It's also important to factor in ventilation and lighting needs. Good ventilation is essential to prevent fumes from building up, while proper lighting can help create a more inviting atmosphere.
Who will be using the bowling alley? If you have young children, you'll want to make sure the lane is child-friendly.
You will need to think about the maintenance. A bowling alley will require some regular maintenance, so you will need to be prepared to keep up with it.
Keeping these considerations in mind will help ensure that your home bowling alley is both functional and enjoyable.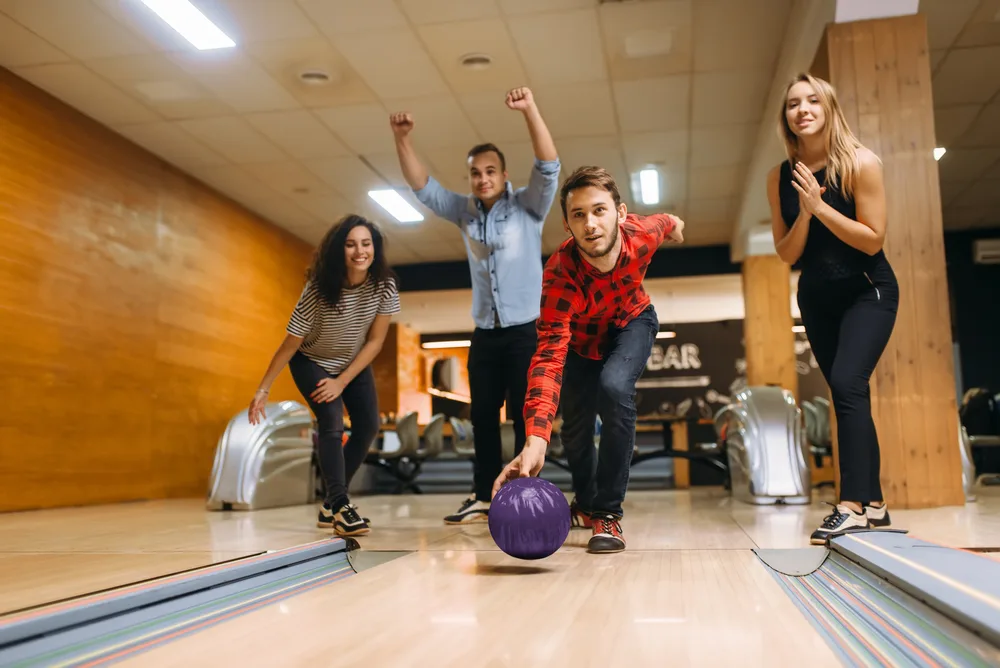 Does a Bowling Alley Add Value to Your Home?
A bowling alley can be a great addition to your home but also has its disadvantages.
On the plus side, having a bowling alley in your home can be a great source of entertainment for family and friends. It can provide hours of entertainment for you and your family, and it can also be a great way to meet new people and make new friends.
It's also a great way to get some exercise without having to leave the house. Bowling is a great way to stay active, and it can also be a lot of fun.
Furthermore, if you have children, they can use the lane as a place to socialize and spend time with their friends.
On the downside, however, bowling alleys are expensive to install and maintain. They also require a significant amount of space.
How Much Room Do You Need for a Home Bowling Alley?
When it comes to adding a bowling alley to your home, it's important to make sure that you have enough space for it.
The minimum size for a bowling lane is 60 feet long and 12 feet wide, but if you want to add additional features like a lounge area or a bar, you'll need even more space. You will need about 1,000 to 1,200 square feet per lane.
In addition, you'll need to factor in the dimensions of the ball return and the pinsetter, which can add several additional feet to the length of the lane.
As a result, it's important to carefully measure your space before you start shopping for a home bowling alley. With a little planning, you can create the perfect spot for hours of family fun.
The bowling equipment will take up to 87 feet, including the approach (16 feet).
The lane and pinsetter machine (67.5 feet) and a minimum 3.5 feet service aisle behind the pinsetter.
If you need a seating area, allow roughly 13 feet. Plus, the recommended ceiling height should be 10 or 11 feet.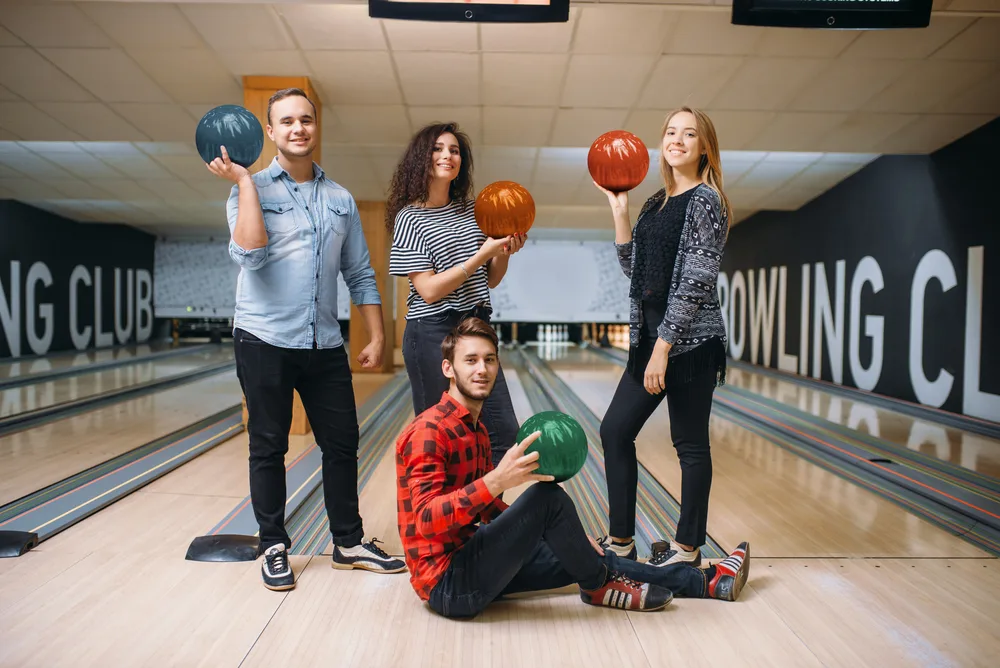 How Much Does It Cost to Build a 2-Lane Bowling Alley?
The cost of building a two-lane bowling alley will vary depending on a number of factors, such as the size of the facility, the quality of materials used, and the location.
However, it is possible to get a rough estimate by considering the cost of similar construction projects.
For example, the average cost of building a two-lane bowling alley is approximately $120,000 to about &195,000. This includes the cost of materials, labor, and permits.
It is also important to factor in the cost of ongoing maintenance and repairs. The good news is that there are some ways to reduce the build cost, such as using recycled materials or choosing second-hand or less expensive equipment to build a high-quality bowling alley at a reasonable price.
How Long Does It Take To Build a Bowling Alley at Home?
Interested in enjoying some bowling at home but not sure how long it would take to set up a full-scale bowling alley? It's actually not as complicated or expensive as you might think.
Most home bowling alleys are simply built in the basement or garage, using a few basic materials. The first step is to create the bowling lane itself, which can be done by attaching a sheet of plywood to two sets of sawhorses.
It takes a minimum of one week to 11 days to construct a regulation-size bowling alley. This does not include the time it takes to obtain the necessary permits and inspections, which can add several weeks or even a month to the project timeline. T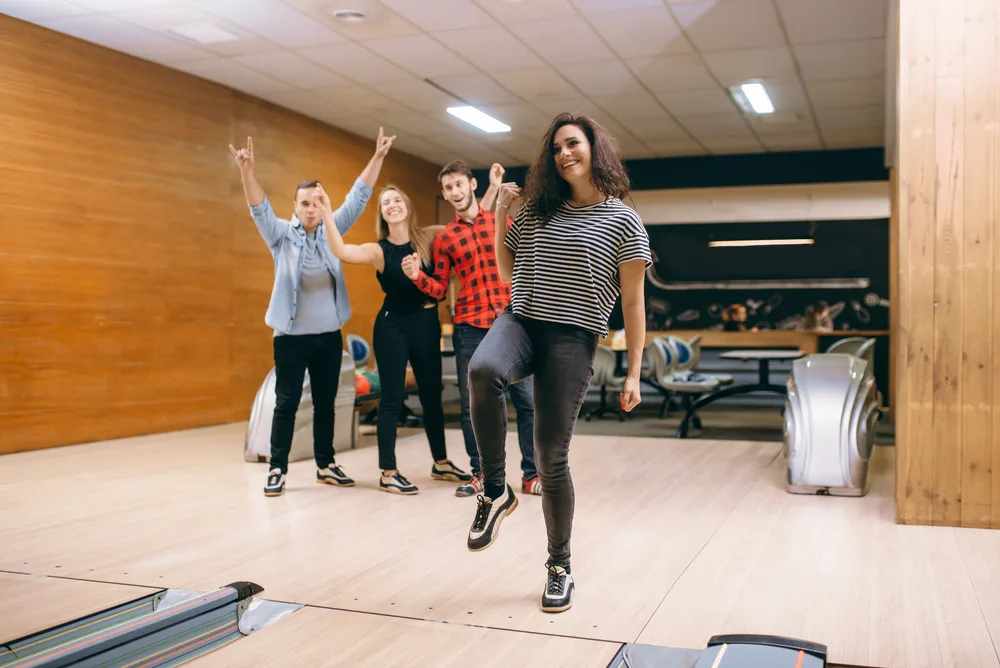 Maintenance for Home Bowling Alleys
Home bowling alleys are a great addition to any game room or basement. However, like any piece of equipment, they require regular maintenance to keep them in top condition.
Fortunately, there are a few simple steps that can be taken to keep your home bowling alley in good working order.
First, it is important to regularly vacuum the lane. This will help to remove any dirt or debris that could interfere with the ball's trajectory.
Second, it is important to clean the gutters and pinsetter regularly. These two components are essential for smooth gameplay, so it is important to make sure they are always functioning properly.
Finally, it is important to inspect the lane for any nicks or cracks. These can be repaired with a simple patch kit, but if left unchecked, they can cause serious damage to the lane.
By following these simple maintenance tips, you can ensure that your home bowling alley will provide years of enjoyment.
Frequently Asked Questions
How Long Does a Bowling Alley Last?
A bowling alley is a pretty big investment. They can cost anywhere from $80,000 to over $100,000. According to the United States Bowling Congress, the average lifespan of a bowling alley is around 20 years. This may seem like a long time, but it's actually not that uncommon for a bowling alley to stay in operation for 50 years or more.
Of course, the exact lifespan of a bowling alley will depend on a number of factors, including the quality of the construction and the amount of use it gets. However, with proper maintenance, it's not unheard of for a bowling alley to provide decades of fun for bowlers of all ages.
How Much Does It Cost to Build a Commercial Bowling Alley?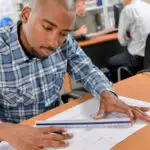 The cost of building a commercial bowling alley can vary widely, depending on factors such as the size and location of the facility. However, it is safe to say that the investment will be substantial. According to one industry estimate, the cost of constructing a commercial bowling alley (with four to six lanes) can range from $100,000 to $3,203,300.
Related Articles
So, how much does it cost to build a home bowling alley? The short answer is that it depends on the size and features of your bowling alley. However, you can expect to spend at least $80,000 on materials and construction costs.
If you want to add features like a bar or arcade games, your total bill will be even higher. Are you ready to bring some serious fun into your home? With these costs in mind, it's definitely something to think about!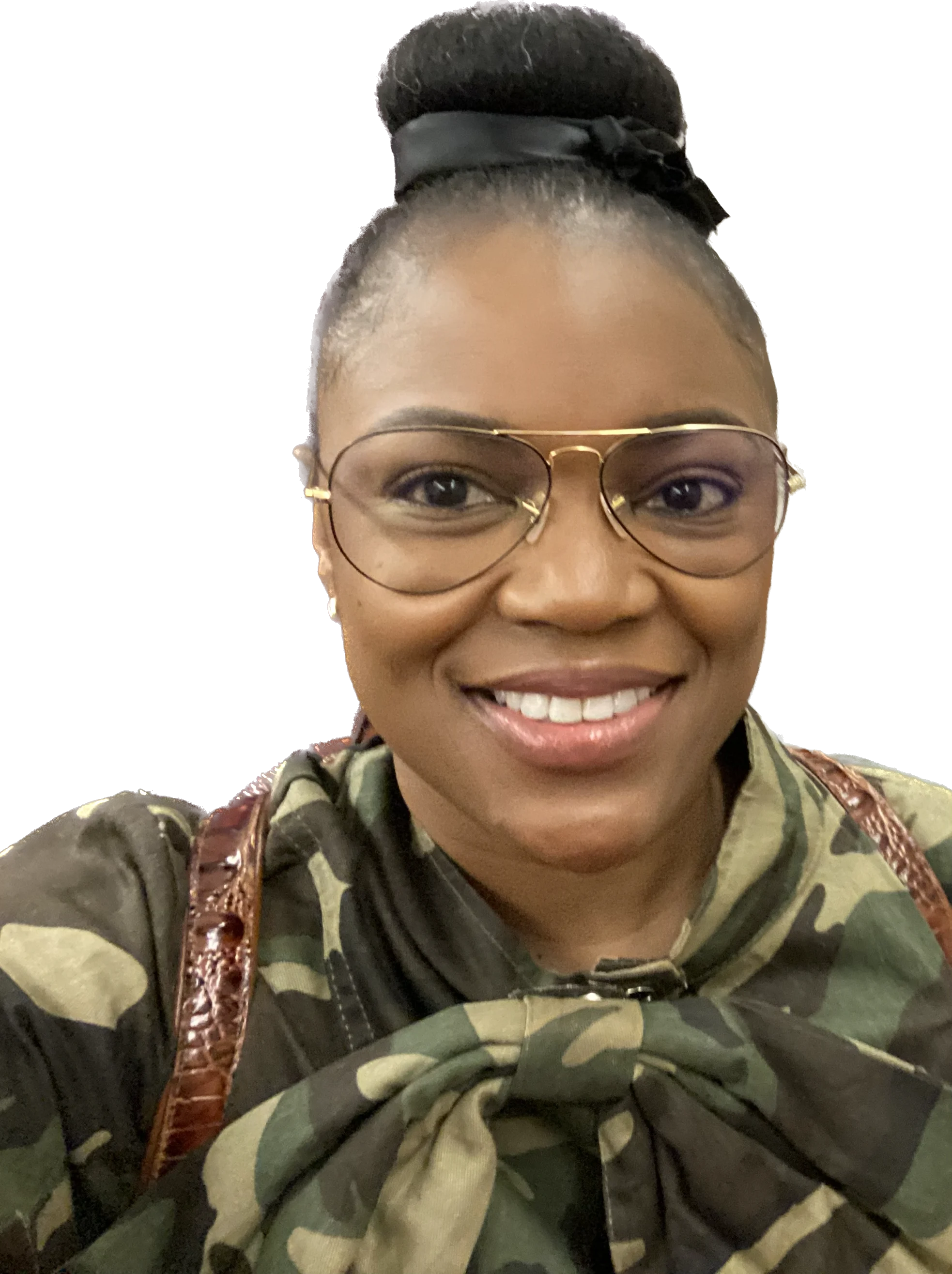 Kira Byrd, a Certified Fraud Examiner, holds a B.S. in Accounting from the University of Alabama at Birmingham. With a passion for bowling from her childhood, Kira has poured her expertise and personal experiences into creating and nurturing Bowling For Beginners. Kira's mission is to meet new bowlers where they are and guide them toward consistently achieving higher scores. With a focus on skill development and strategic techniques, she empowers readers to take control of their game and unlock their true potential.
Bowling For Beginners embodies strict editorial integrity, ensuring reliable and unbiased information. Kira's commitment to delivering valuable insights and practical strategies is reflected in every article. Here's an explanation of our editorial policy and how we get money.