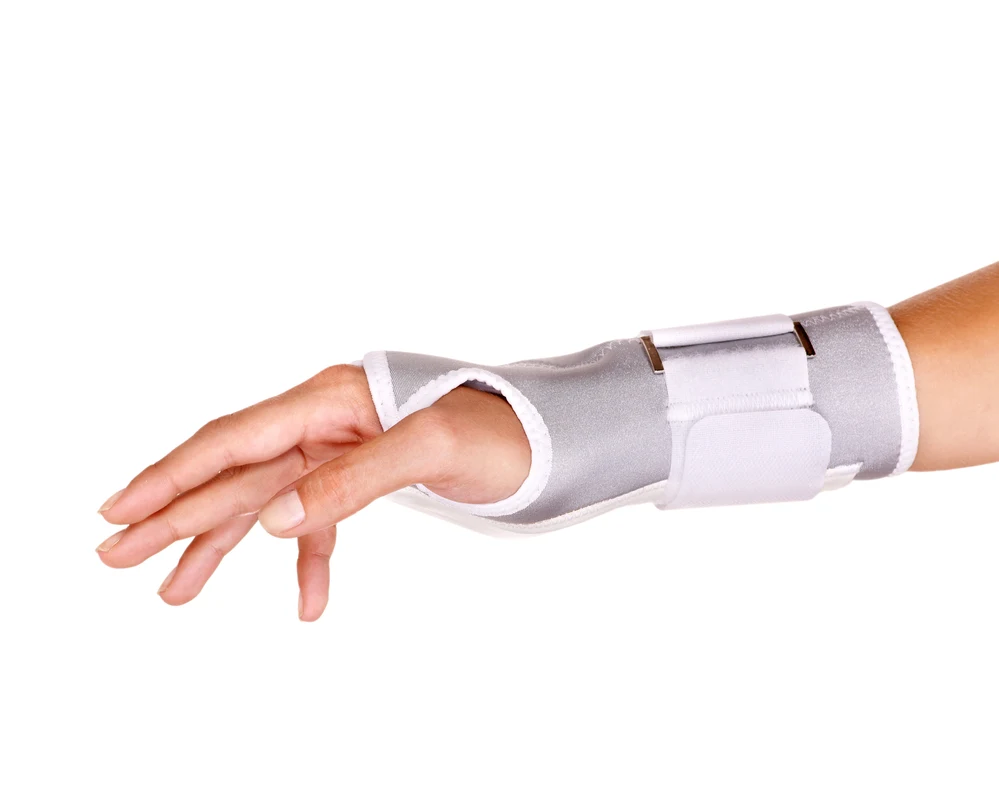 Arthritis is a natural progression of the aging body, and the symptoms can be exceptionally bothersome if you love to bowl. In general, pain can limit the body's movement and make any game less enjoyable.
If you suffer from pain due to arthritis while bowling, you might be able to get some relief with bowling gloves!
And we'll tell you all you need to know about them in this article!
Bowling Gloves for Arthritis, Do They Help?
If you have arthritis in your hands and/or wrist, you can certainly experience relief with bowling gloves. Not only should you feel better while bowling, but afterward. These gloves can also help prevent injury or additional damage to your joints.
Arthritis Gloves Benefits
When you experience pain, especially while bowling, it's typically your body's way of letting you know that something needs attention. It could be something as simple as your form needing a tune-up, using equipment that's not right for you, or it could be signaling a problem with your arthritis.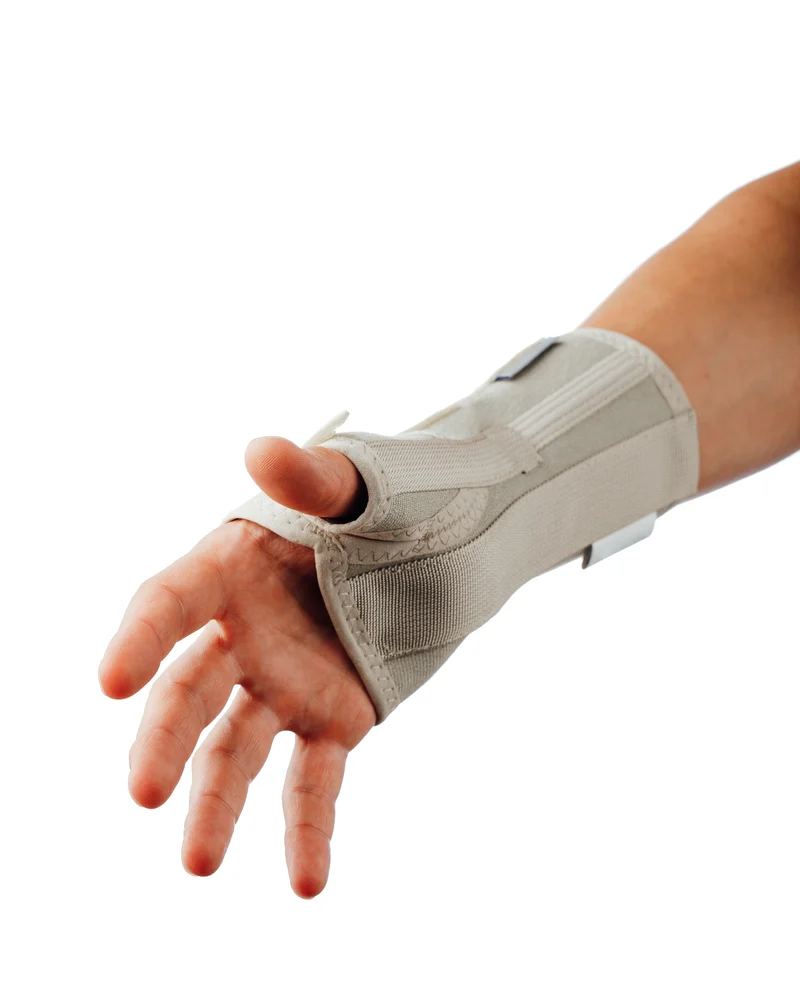 In general, bowling gloves are a great tool to give a bowler more comfort. And your experience level shouldn't affect whether or not bowling gloves can help you. Both beginners and bonafide pros can make use of this great tool to minimize pain while maybe even improving their game.
Looking for the Best Bowling Gloves
You're not alone in your search for the right bowling gloves to help with your arthritis. When you're starting to shop around, it's a good idea to talk to your primary care physician or whoever assists you in managing your arthritis to ensure the glove you choose gives you proper wrist support.
If you're seeing a physical therapist to help manage pain and mobility, they're a great resource when selecting your new gloves. Ask them their opinion on bowling gloves and if they can offer any recommendations that would be good for your situation.
Talking to other bowlers is another great resource for anything bowling-related, from form to equipment. The more seasoned the bowler, the more likely they are to know something about this topic.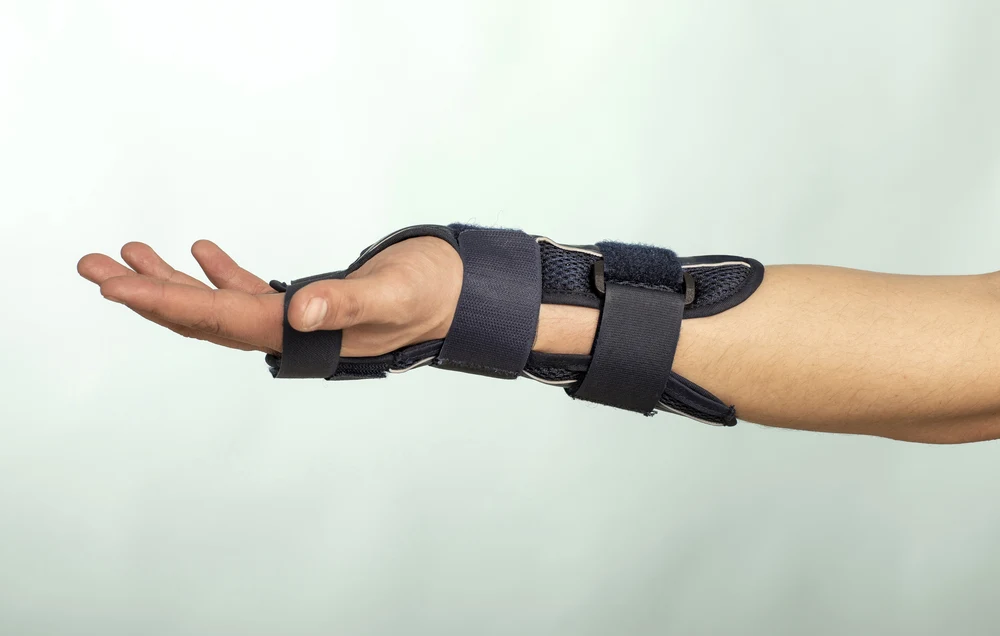 How to Choose Bowling Gloves
Arthritis can be incredibly painful, especially without the right kind of support in the affected area. So, when considering getting your own set of blowing gloves, it helps a ton to know what to look for. Here are a few things for you to consider because not all gloves function the same:
Make sure that the gloves are made of a material that is comfortable for you. Gloves are often made of nylon or leather. Nylon is lightweight and doesn't provide as much support as other options. Leather can make your hands warm and sweaty, but us practically guaranteed with the type of arthritis relief you're looking for.
Find gloves that will last for a while. If you're buying pair after pair of cheap gloves, it's just not cost-effective. If you find that the pair you decided on begins to fall apart within weeks or even months, it's time to invest in a more durable pair.
Try on any gloves you're interested in to make sure they move with you. Each pair of gloves will fit a bit differently. You want to ensure that your gloves don't restrain your regular bowling movements.
Know the type of support you're looking for in a pair of gloves. If you're looking for arthritis support, look for gloves made specifically for that purpose.
Be prepared to invest in gloves with additional features to get even more support than a typical pair, depending on your arthritis needs. These gloves can be a bit bulkier than your average ones but are great if you need that extra support.
Explore different styles of bowling gloves. There are full-hand gloves, single-finger gloves, two-finger gloves, or simple finger socks. These offer varying degrees of support and flexibility, making it easier for you to find something that meets your exact needs.
Bowling glove selection can be overwhelming simply because there are so many options. However, when it comes to managing your arthritis, you'll want to ensure you wear gloves that meet your needs and give the absolute best support. Later on, you'll be glad you put in the effort to find the right ones.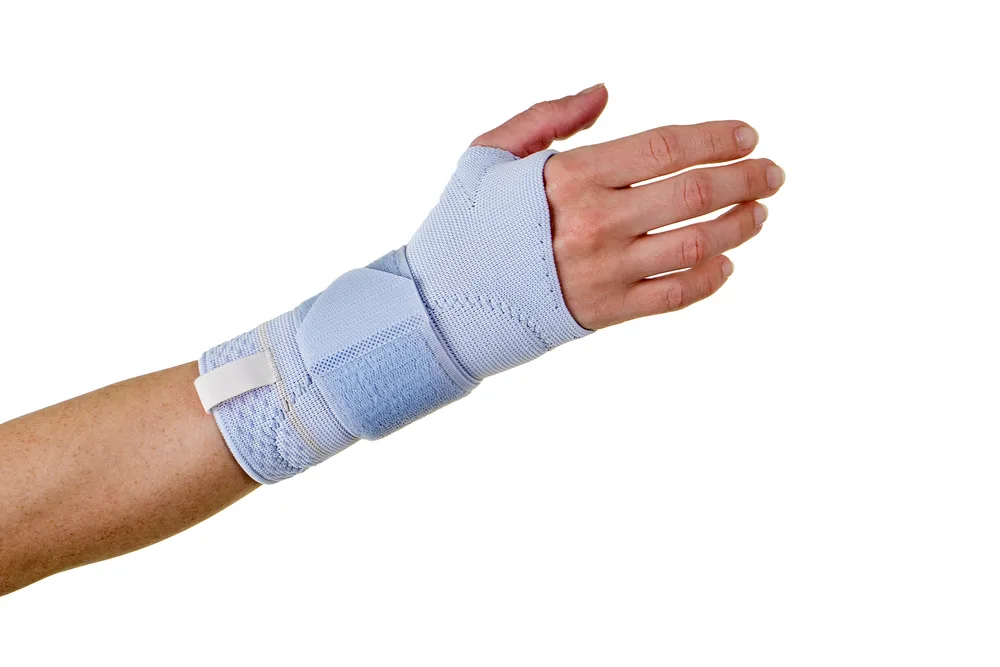 What's the Difference Between Compression and Arthritis Gloves?
As you shop around for your gloves, you're likely to see that there are gloves that say they are basic arthritis gloves while others claim to be compression gloves. Sometimes the terms are used interchangeably, but they can be different depending on their support and design.
Let's take a look at the two different gloves:
Arthritis Gloves
Arthritis gloves won't treat your arthritis symptoms, but they can provide your hand wrist support to alleviate the pain of the condition. Some gloves will have additional support on the backhand portion to ease tension.
Arthritis gloves can also provide extra support at the wrist if you are dealing with both arthritis and carpal tunnel syndrome. These gloves are usually able to wrap around the wrist, providing stability and sturdiness when you need them.
Compression Gloves
Compression gloves are intended to provide relief from arthritis pain in a comfortable way. You can find compression gloves that provide thermal heat, which are copper infused and support your hand from wrist to fingertips. The compression feature of these gloves means that they may improve circulation in your hands. This is accomplished through gentle pressure and heat.
The copper-infused gloves are quite controversial as there are differing opinions on whether the copper provides any real benefits. Studies haven't been able to confirm or debunk the potential benefits of wearing copper-infused items. You'll also see polarized opinions about them in user reviews.
Thermal heat compression gloves use the heat your body already produces to warm your hands. Insulation retains the heat in your hands to soothe inflammation and pain in your hand joints.
Both types of gloves have the potential to help alleviate any discomfort you may experience while bowling from arthritic pain. If you're able, try out both and see which is the best bowling glove for your game.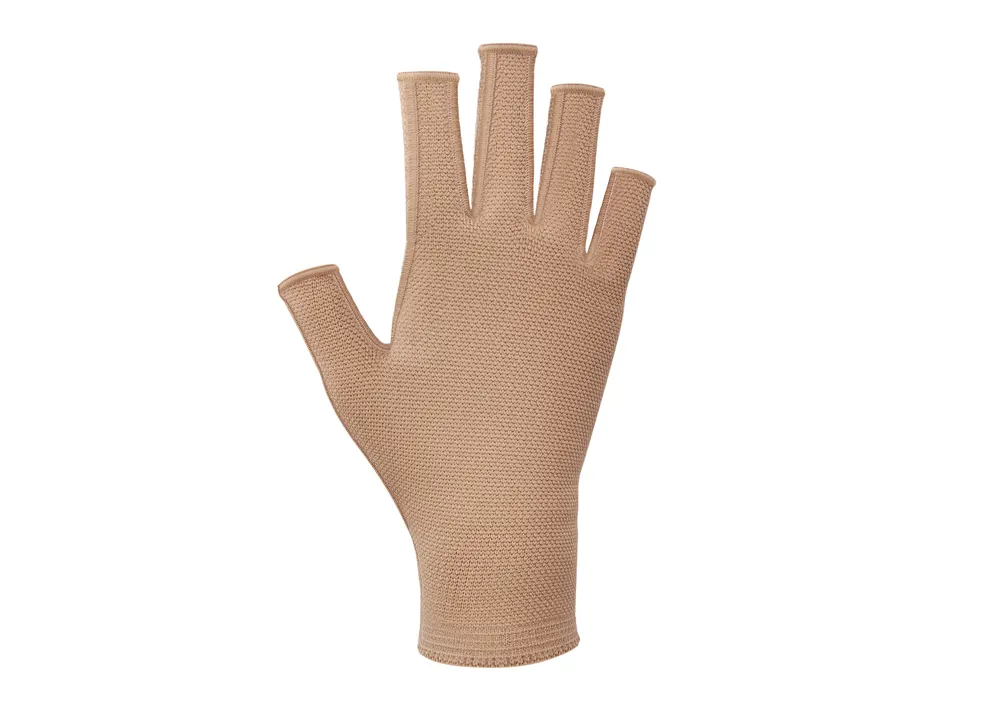 Bowling Gloves for Arthritis and Carpal Tunnel
It's not uncommon for bowlers with arthritis in their hands to suffer from carpal tunnel syndrome as well. You'll see many products available to help with one or the other, but it can be more difficult to find gloves that help with both when bowling. Part of the reason it can be tough to find gloves that address both problems is those kinds of gloves tend to be bulky.
Bowling gloves must allow bowlers to move freely and maintain control of their ball. When gloves are too bulky, they don't allow that to happen. There are gloves available that claim to alleviate both carpal tunnel and arthritis, but they may not be specifically designed for bowling.
Therefore, you may have to buy bowling gloves for your arthritis relief and carpal tunnel syndrome separately.
Best Carpal Tunnel Wrist Brace Review
Bowling Gloves for Arthritis on Amazon
No matter where you shop for your bowling gloves, you'll want to choose a retailer that allows customers to leave reviews on their purchases. Many times, these reviews provide the kind of information a potential buyer needs to make their decision regarding whether the gloves are suitable for them. Unless you're heading to a local pro shop, you'll also want to check out the return policy of your preferred retailer.
Make sure the store has a generous return policy and will allow you to try on the gloves and return them if necessary. If you can't return your items after you've tried them on, it doesn't do you any good since you can't find out if they will work for you.
There are so many options to choose from, including the Brunswick Deluxe Bowling Glove and the Brunswick Shot Repeater. To help, we've gone through and narrowed down options for you. Here are some of the top-rated gloves to help with arthritis while bowling:
This glove has earned a rating of 4.5 out of 5, and it's priced in the mid $20 range. Needless to say, it's a great deal.
They aren't supportive enough to wear when bowling, so use them in addition to your favorite supports. These come in at around $16 and are rated 4.4 out of 5 stars.
Of course, the final decision is up to you. But, again, read any fine print about returns before hitting the submit button on your order.
Are Arthritis Gloves Worth It?
If you get any kind of relief from pain and support while bowling from your arthritis gloves, then it is absolutely worth trying them out! The key is to be patient and try different kinds. It could take several tries to find the right one for you.
How Do You Bowl With Arthritis?
Bowling is overall a great, low-impact sport that provides physical and social wellness to players. So, it can be scary when you face an arthritis diagnosis – you might think your bowling days are numbered. But an arthritis diagnosis is far from the end of the line for any bowler. You can still bowl with arthritis, and staying active can even help you maintain your overall health.
Make sure you take the time to warm up your joints, including your hands, each time you bowl. Warming them up can help alleviate some stiffness and pain and prevent further injuries.
Make sure your pain hasn't been causing your form to slip. It's a good idea to be mindful of your position from start to finish, paying attention to moments that cause pain or discomfort. If you can't figure it out, ask a fellow bowler for their observations and input.
Your bowling ball might not be the right size for you anymore. A different ball weight and hole adjustment may be necessary to keep you more comfortable on the lanes.
Don't wait to add supportive gear to your bowling equipment stash, as your pain can get worse the longer you put things off. It's always better to be proactive with your health, and that applies even if your reason is to be able to bowl more comfortably.
Arthritis doesn't mean the end of playing your favorite game. Instead, a few adjustments can have you throwing some of your best games yet.
MuscleAidTape: Arthritis of the Hand
Related Articles
So, there you have it – everything you need to know about bowling gloves for arthritis. The time is now to support your achy joints and experience pain relief – you don't have to bowl in pain. We hope that one of the gloves or supports we mentioned in this article is exactly what you've been looking for.
And we wish you the best of luck with your health! Here's to pain-free bowling!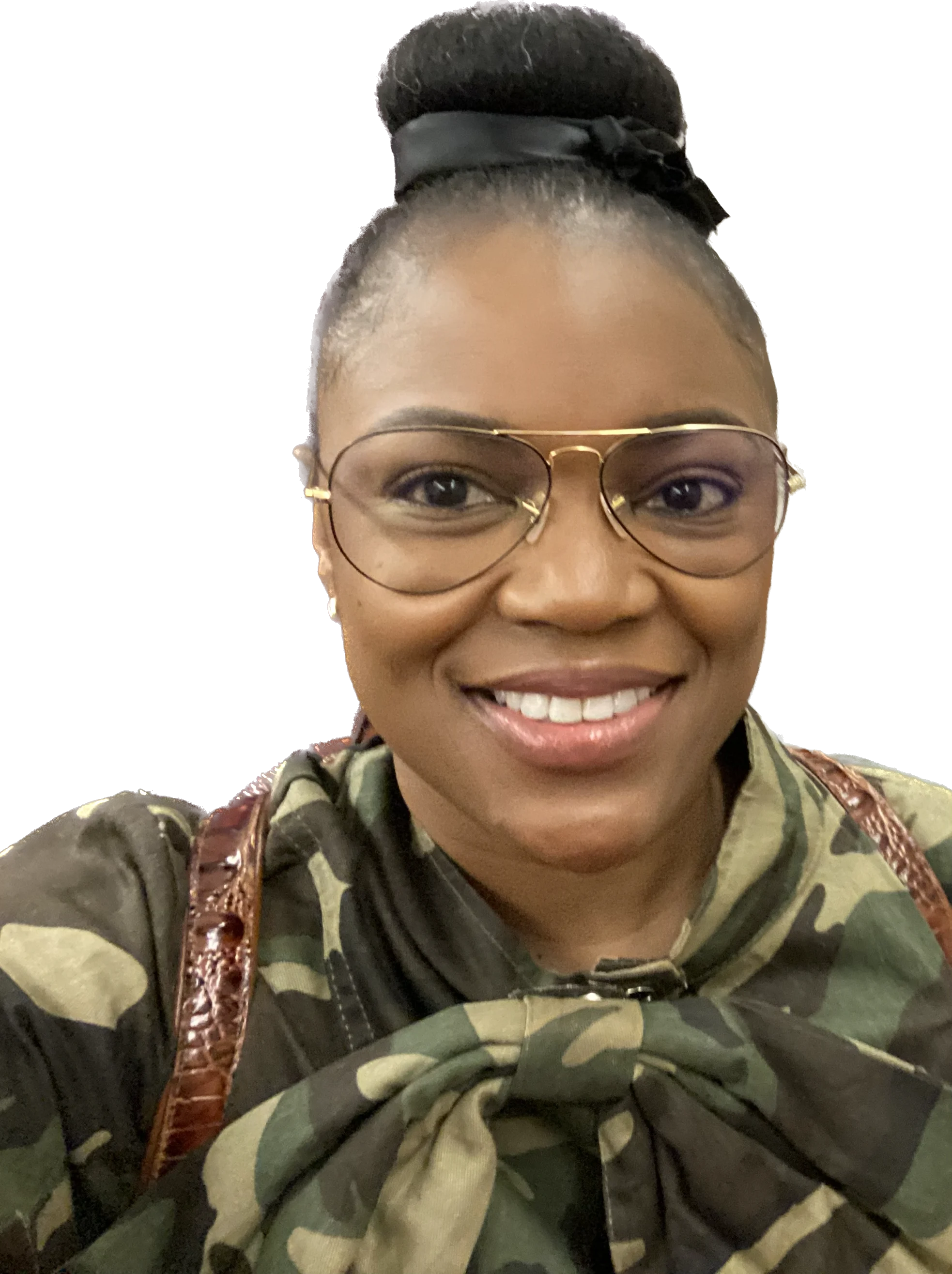 Kira Byrd, a Certified Fraud Examiner, holds a B.S. in Accounting from the University of Alabama at Birmingham. With a passion for bowling from her childhood, Kira has poured her expertise and personal experiences into creating and nurturing Bowling For Beginners. Kira's mission is to meet new bowlers where they are and guide them toward consistently achieving higher scores. With a focus on skill development and strategic techniques, she empowers readers to take control of their game and unlock their true potential.
Bowling For Beginners embodies strict editorial integrity, ensuring reliable and unbiased information. Kira's commitment to delivering valuable insights and practical strategies is reflected in every article. Here's an explanation of our editorial policy and how we get money.