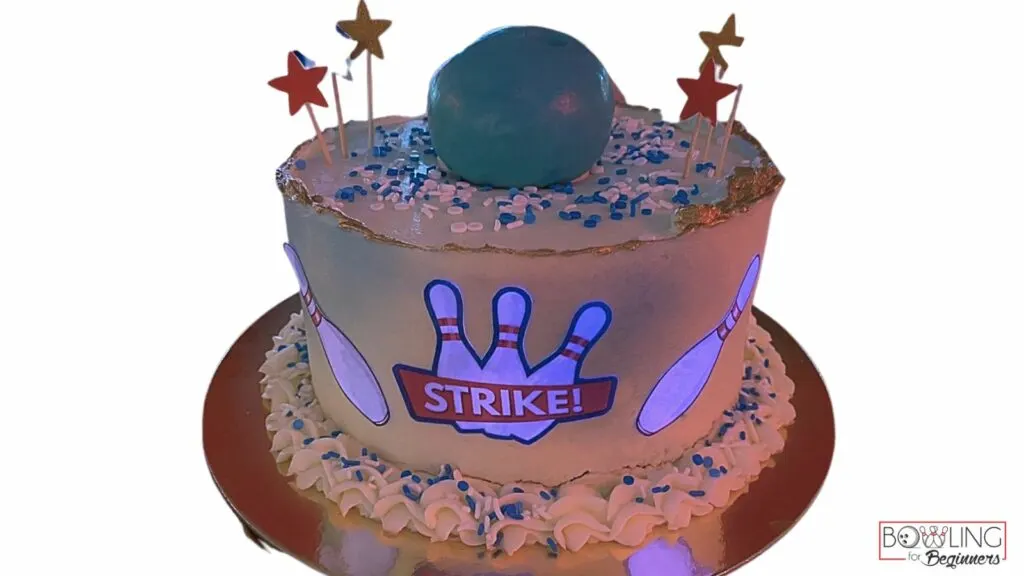 Bowling aficionados everywhere always look for ways to incorporate their favorite sport into every aspect of their life. So, what better way to add a touch of fun to your next celebration than with a bowling-themed cake?
Whether for a birthday party, team banquet, or just a casual get-together, these bowling cake ideas will surely wow your guests! Let's get right into it!
What Are Trending Bowling Cake Ideas?
If you haven't yet settled on a bowling cake design, one of the best ways to get the ball rolling is to look at the current trends. The most popular bowling designs usually focus on one or more elements of bowling, incorporating the sights of the average bowling alley.
From bowling pins and balls to alleys and scoreboards, so many elements can be included in designs for bowling cakes. Keep reading for some of the most popular cake designs for parties and get-togethers with a bowling theme.
Key Takeaways
Popular Bowling Cake Designs:
Emphasizes trending bowling-themed cake designs, including:
– Classic Bowling Pin & Ball Cake
– Bowling Alley Lane Cake
– Retro Bowling Cake
– Bowling Scoreboard Cake
Customization and Personalization:
Highlights options to personalize cakes with:
– Recipient's name
– Team colors or favorite alley themes
– Birthday or special event messages
– Specific bowling types (e.g., candlepin, lawn bowling)
Considerations for Choosing a Cake:
Advises considering:
– Occasion type (birthday, casual gathering)
– Dietary restrictions for guests
– Time availability for cake preparation
DIY Bowling Ball Cake Tips:
Offers guidance for making a bowling ball cake:
– Use a round cake pan or sculpt layers
– Cover with fondant or frosting
– Add details like finger holes or textured effects
Budget and Alternatives:
Discusses budget considerations and alternatives:
– Costs range from minimal (DIY) to over $200 (custom bakery)
– Option for bowling-themed cupcakes as an alternative to whole cakes
Classic Bowling Pin & Ball Cake
This classic design is a surefire winner for any bowling fan. Shaped like an actual bowling pin, this cake can be decorated with fondant or icing to look just like the real thing. Add in a few edible bowling balls made from chocolate or marzipan and you've got a deliciously realistic treat that will impress all of your guests.
One of the best things about this cake type is the fact that you can personalize it to your own personal tastes. Incorporate different colors and designs to match your team or favorite bowling alley. You can even incorporate the name of the recipient for a special touch.
The options are endless with this versatile design!
Note: If your bowling gang is into bowling types other than traditional 10-pin, such as candlepin, lawn bowling, or no tap bowling, don't be afraid to include the equipment from those games.
Bowling Alley Lane
For a bowling junkie, there's no better place to be than on the actual bowling alley lane. Bring that same feeling to your party with a cake that looks like a lane. The "lane" can be decorated with fondant or brown icing to mimic the wooden planks.
And to make things all the more realistic, adding edible bowling pins and balls only makes sense. If you want to get ultra fancy, you can do a scene where the ball rolls down the alley toward the pins. And for an action element, make it look like some "pins" have been knocked over.
This cake is sure to be a showstopper at your next party.
Retro Bowling Cake
The golden era of bowling may have come and gone, but it's still alive in our hearts. Show your love for all things retro with a bowling cake that brings back the nostalgia of simpler times. This design can include elements like classic bowling alley signs, vintage bowling balls, and even figures of bowlers from bygone eras.
But the real star of this cake is the incorporation of bright colors and retro designs. Think bold stripes, polka dots, and geometric shapes to give your cake that classic 50s vibe. You can even play around with the color of the cake inside using food coloring – this gives the cake even more of an edge.
And don't forget the iconic bowling shoes, no matter how funny they look.
Bowling Scoreboard Cake
One of the most recognizable sights at a bowling alley is the scoreboard. You can bring this classic element to life with a cake designed to look just like one. The "screen" of the scoreboard can be made out of fondant or edible paper, and the numbers and names can be piped on using different colored icing.
For an added touch, you can personalize the scoreboard with the names of your friends or family members. And to make things even more fun, you can have different edible "scores" representing your friends' bowling averages.
Choosing Between Bowling Cake Ideas
There are a few factors to consider when choosing between bowling cake ideas. First, consider the occasion – is it a birthday party or just a day out at the bowling alley? If it's a birthday, you may want to go with something more personalized, like an image of the person whose bowling party it is.
For a day out at the bowling alley, it's okay to choose a more relaxed cake design – you wouldn't want to go too overboard in most cases.
Also, consider any dietary restrictions for your guests – some people may not be able to eat certain ingredients, and that should be considered when deciding on a cake flavor or design.
Finally, consider how much time you have available – cakes that require intricate detail or time-consuming assembly should be avoided if the event is sooner rather than later!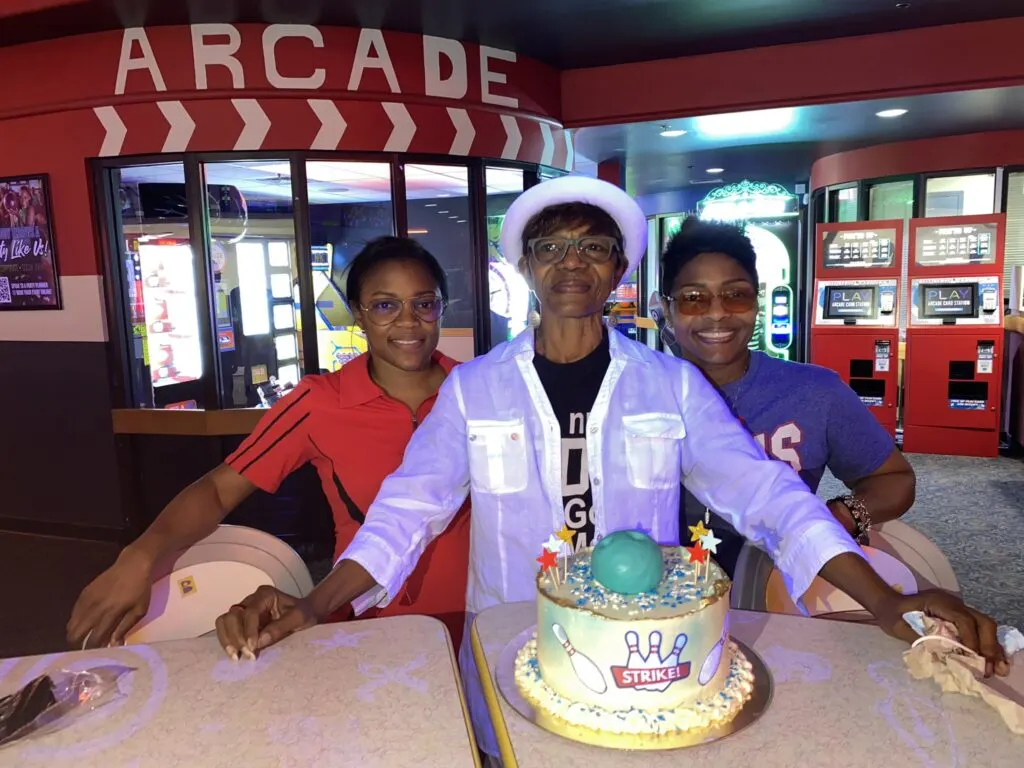 Personalize Your Bowling Cake
Bowling alleys have a unique look, but that doesn't mean your cake has to follow suit. Don't be afraid to add personalized touches to make your cake truly one-of-a-kind. Some ideas include incorporating your favorite bowling team's colors, adding a birthday message for the recipient, or even including mini figures of family members or friends as bowlers on the cake.
And if this is a bowling birthday cake, you can add some birthday-related decorations, such as candles, colorful sprinkles, and star-shaped toppers.
Another way to personalize your bowling cake is by choosing a specific type of bowling game to showcase. You can create a cake that looks like a traditional ten-pin bowling alley, or you can opt for something more unique like candlepin or duckpin bowling. The possibilities are endless!
How Do You Make a Bowling Ball Cake?
You can make a bowling ball cake by using a round cake pan to create the shape of the ball, or you can sculpt it out of multiple layers and carve it to perfection.
The right way to make a bowling cake will depend on your baking and decorating skills, so don't be afraid to experiment and have fun with it.
Cover the cake in fondant or frosting or use edible paints to add texture and dimension. Don't forget to add finger holes for authenticity unless your bowling ball is for candlepin, lawn bowling, or some other bowling variation.
What Should I Write on My Cake?
Consider writing a message such as "Happy Birthday [Name]!" or "Congratulations on [Achievement]!" You can also add a humorous quote or a play on bowling-related words "Best Bowler Ever [Name]!
If you go that route, consider adding funny bowling puns like "You're right up our alley" or "You bowl us over." Get creative and have fun with it. Even if the pun is cheesy, it's sure to bring a smile to your friend or loved one's face.
Another option is to incorporate the name of the bowling alley or league and any important dates or milestones. This will make the cake more meaningful or better suited to the recipient.
How Much to Pay for a Bowling Cake
A bowling cake can cost anywhere from $0 to over $200.
If you make the bowling cake yourself, all you'll have to concern yourself with monetarily are the ingredients and supplies.
If you're going to purchase a bowling cake from a bakery or have it custom baked you'll have to consider any costs that come up in that regard. The price of a custom bowling cake will depend on factors like size, design complexity, and location.
When you speak with someone to create your ideal bowling cake, be sure to clearly communicate your budget and expectations with the baker beforehand so they can provide you with an accurate quote. This will help to ensure you're getting exactly what you want for the price you're willing to pay. Don't hesitate to ask for a price breakdown or negotiate if necessary. You don't want any surprises.
If you choose not to go with a cake, consider bowling cupcakes.
Related Articles
So, there you have it – bowling cake ideas for your next party and information on related topics you may need help with. We hope you found all the information you were looking for, and we wish you the best of luck in getting the perfect cake for your event!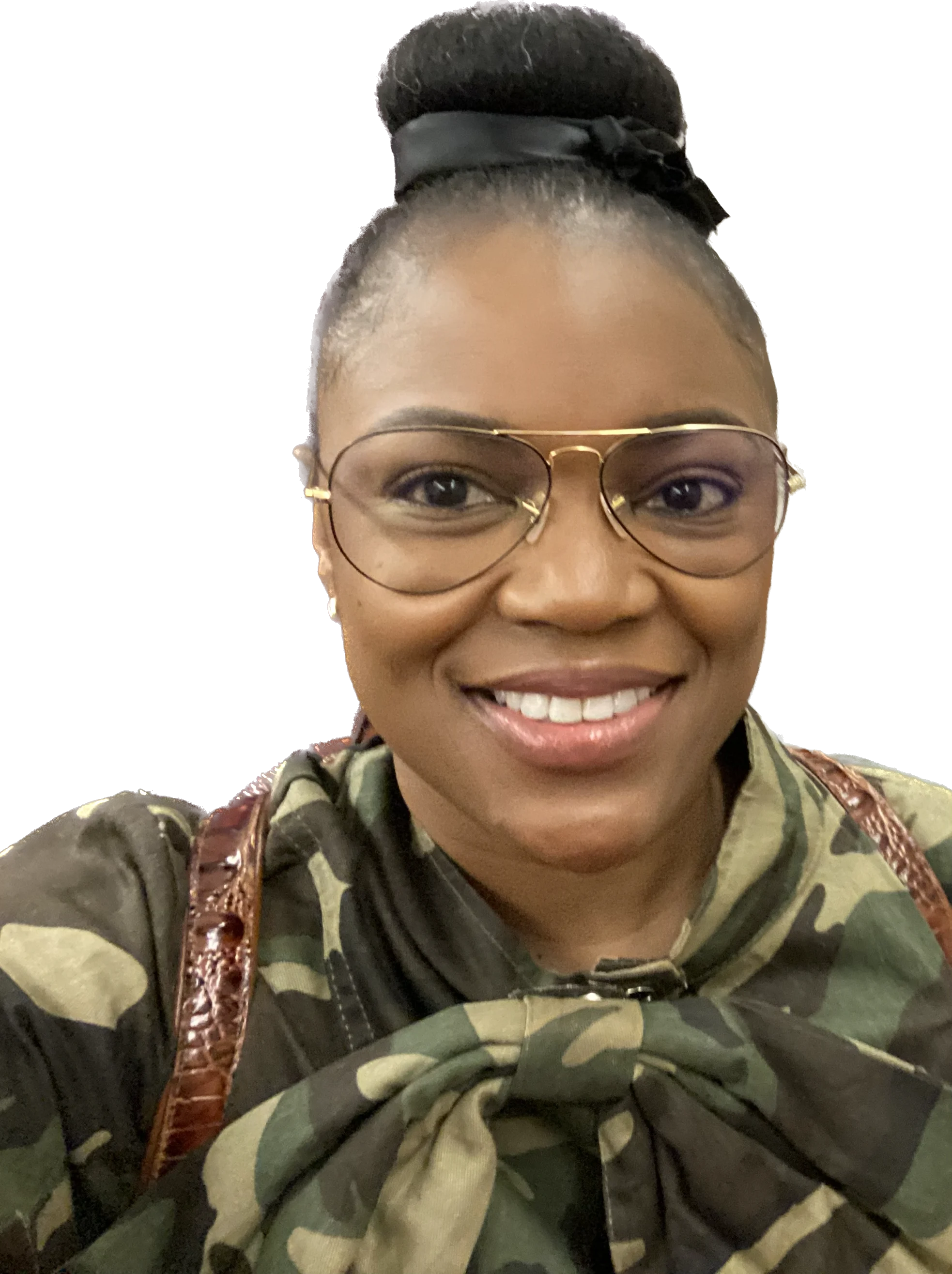 Kira Byrd, a Certified Fraud Examiner, holds a B.S. in Accounting from the University of Alabama at Birmingham. With a passion for bowling from her childhood, Kira has poured her expertise and personal experiences into creating and nurturing Bowling For Beginners. Kira's mission is to meet new bowlers where they are and guide them toward consistently achieving higher scores. With a focus on skill development and strategic techniques, she empowers readers to take control of their game and unlock their true potential.
Bowling For Beginners embodies strict editorial integrity, ensuring reliable and unbiased information. Kira's commitment to delivering valuable insights and practical strategies is reflected in every article. Here's an explanation of our editorial policy and how we get money.