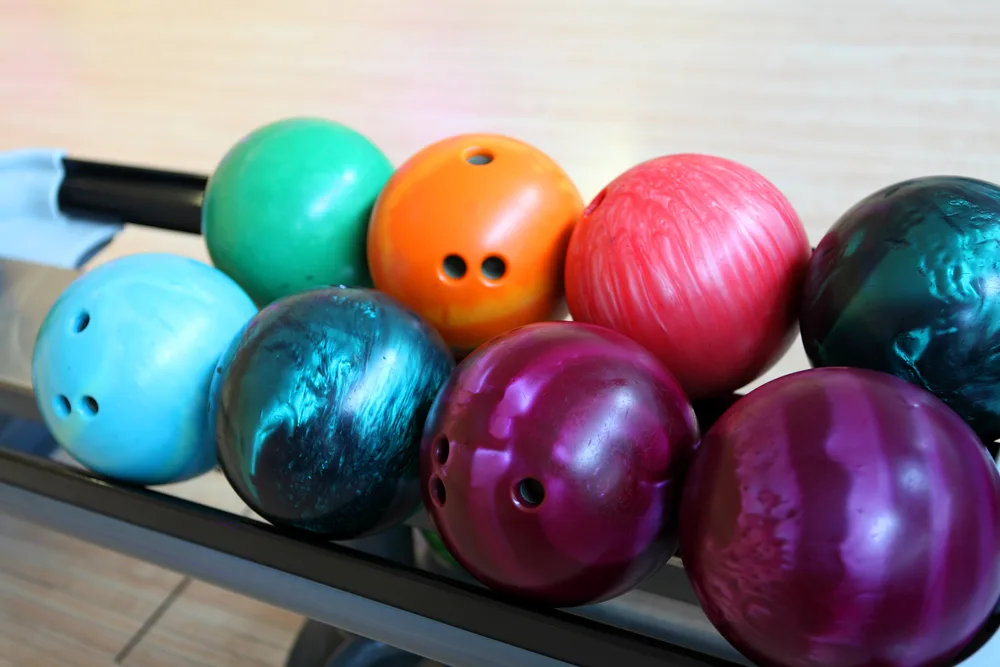 Are you new to the bowling world? If so, there's so much to learn, from the top bowling pros to the best bowling ball types. But today, it's all about the best bowling ball brands.
If you want to know which brands are the top bowling ball manufacturers and stand a cut above the rest, you're in the right place. This article will reveal the top 8 best bowling ball brands and their best bowling balls.
Best Bowling Ball Brands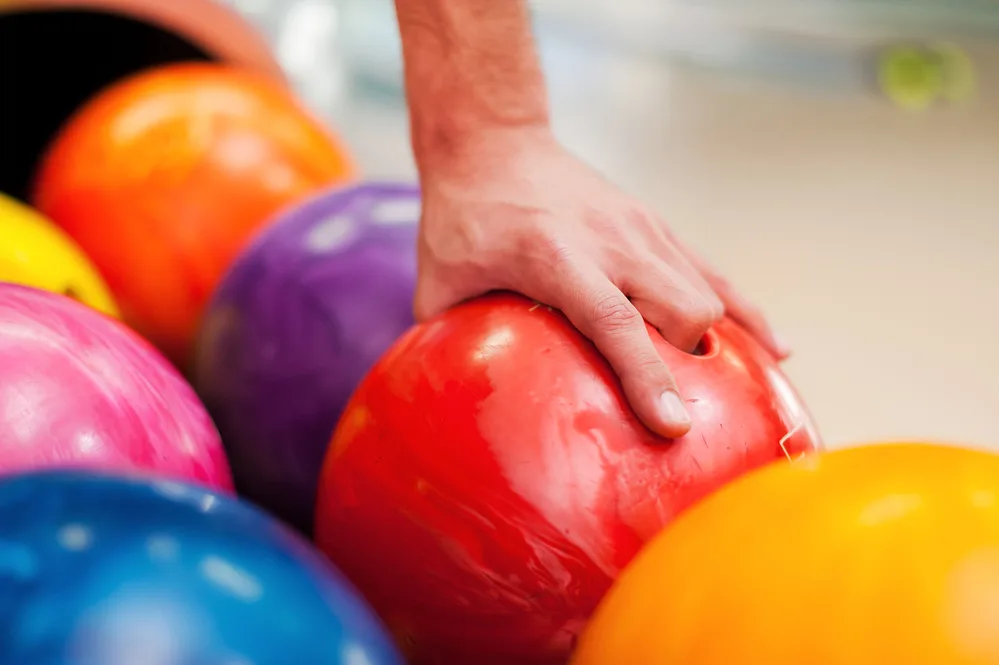 Brunswick
Brunswick is one of the oldest and most respected names in the bowling industry. Founded in 1845, Brunswick has a long history of innovation and quality craftsmanship.
In fact, the founder of Brunswick, Moses Bensinger, created the foundation for the game of bowling and created America's first Bowling Congress way back in 1895. It's no stretch to say that Brunswick is the name in bowling.
And the company never disappoints when it comes to bowling equipment. They produce a full line of high-quality bowling balls and accessories for all skill levels.
Their products are so good that they are used in tournaments around the world, including PBA events. They've been on top for decades, and their legacy continues today.
If you're looking for a new bowling ball, going with Brunswick is a no-brainer. Their balls are designed to provide optimum performance and durability across the board. And with so many different models, you're sure to find one perfect for your game.
Brunswick's Top Bowling Balls:
Brunswick Rhino Bowling Ball
Hammer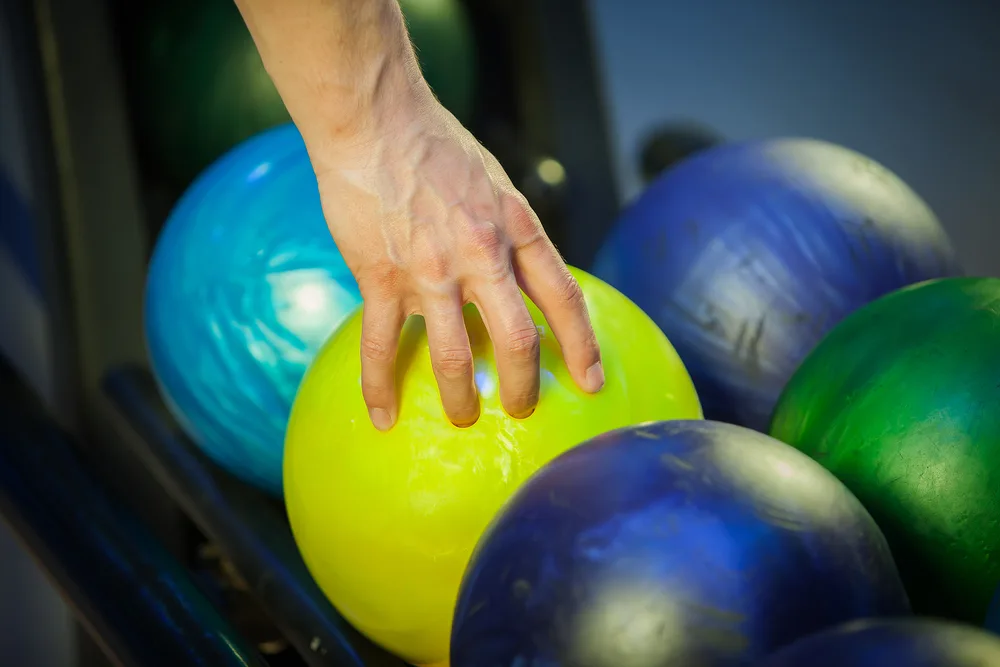 There are several great bowling ball brands out there, but one really that stands out is Hammer. It's a newer bowling ball brand than Brunswick and some other brands on our list, but there's no doubt that the brand has made a great name for itself.
Founded in 1991, the brand has brought some of the best-selling and most popular bowling balls to the market.
Hammer has a wide variety of bowling balls to choose from, and they're all high quality and carbon fiber infused for reliability and agility on the lanes.
Their balls are designed to hook hard and provide a consistent roll, so you can always count on them to perform well. If you're looking for a new bowling ball, definitely check out Hammer.
Top Hammer Bowling Balls:
Hammer Phobia Bowling Ball
Hammer Diesel Heavy Duty Bowling Ball
Ebonite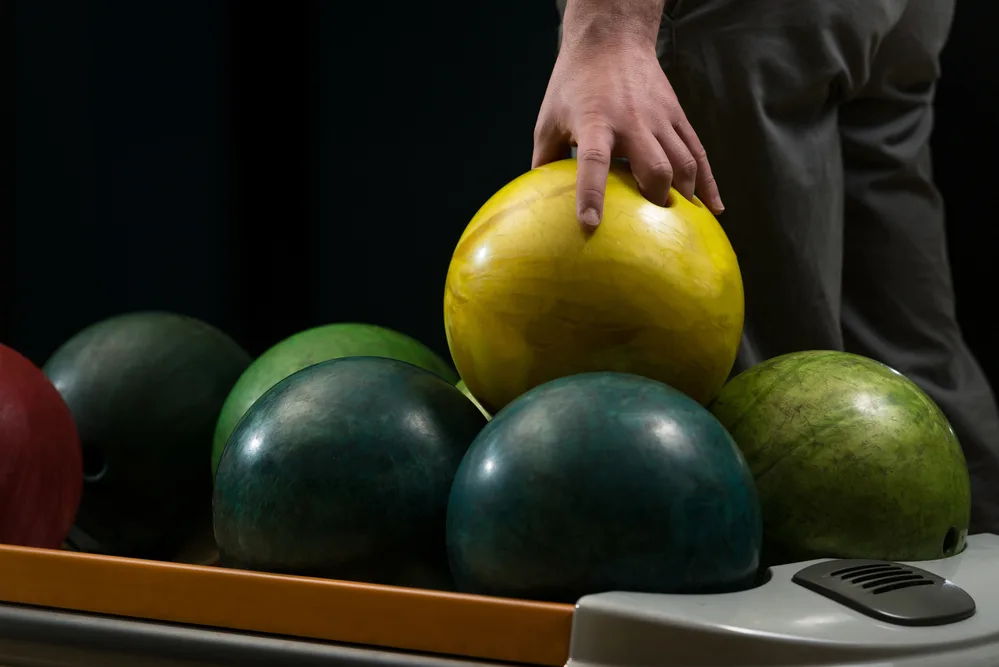 Ebonite is a bowling ball brand that's steeped in history. They have been making their own bowling balls for over 100 years, and their products are regularly used by top pro bowlers.
While they may not be as flashy as some of the newer brands on the market, they offer quality and performance that is hard to match. If you are looking for a ball that will give you consistent results game after game, then Ebonite is worth considering.
Top Ebonite Bowling Balls:
Ebonite Maxim Bowling Ball
Roto Grip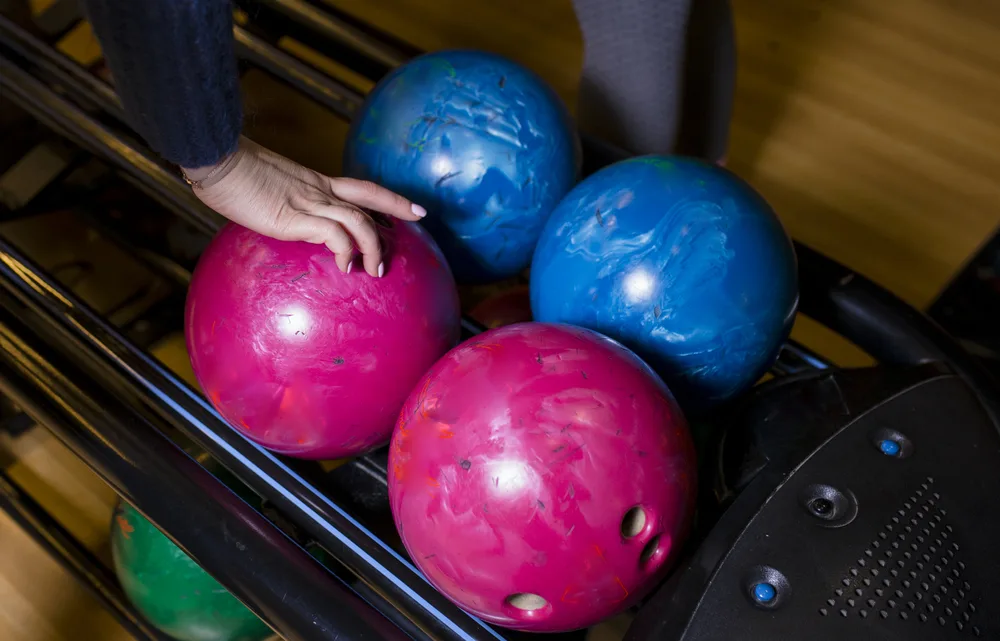 Roto Grip is a bowling ball brand known for its high-quality products and cutting-edge technology. The company has been in business for over 25 years and has always been at the forefront of the latest sports innovations.
Roto Grip was one of the first companies to introduce a line of bowling balls specifically designed for use on lane conditions dubbed difficult to bowl on, such as oily or dry lanes. The company designs its products to give bowlers maximum hook potential and control.
If you want an excellent bowling ball that can give you an edge in tough lane conditions, Roto Grip might just be your brand.
Top Roto Grip Bowling Balls:
Storm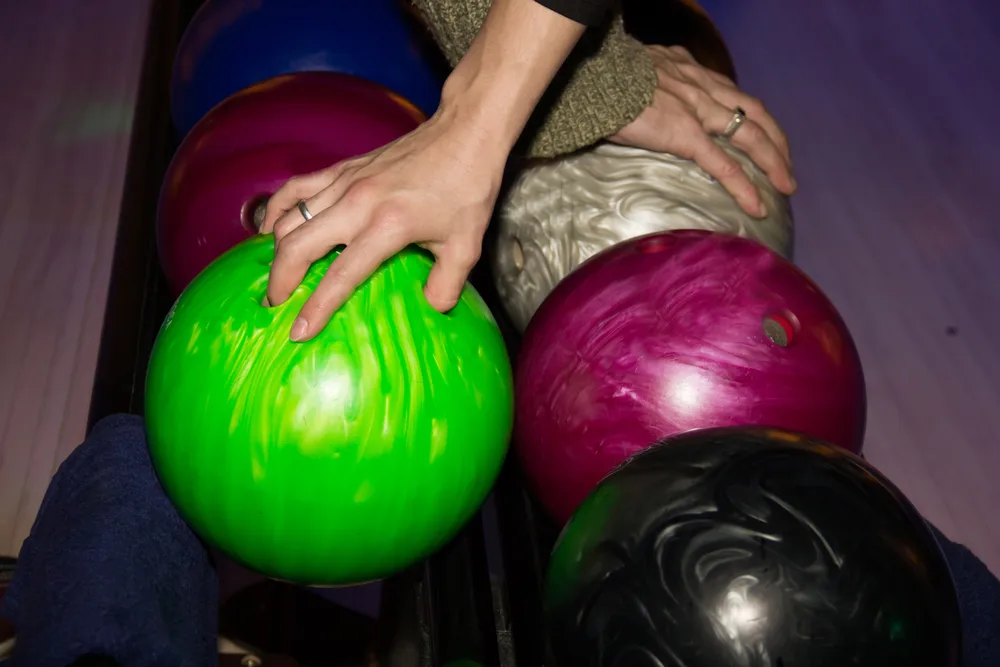 Storm is undoubtedly one of the leading bowling ball manufacturers in the world. The company was founded in 1985 by Bill Chrisman and Barbara Chrisman.
Ever since its inception, Storm has been an innovator in the industry, and its bowling balls are known to be top-of-the-line.
But that's not all – Storm is one of the only bowling ball brands that infuses their balls with scents. Younger bowlers, in particular, have a ton of fun with them.
What's more, they're at the forefront of bowling ball technological discoveries and produce high-performance cores and coverstocks for every bowler type and situation.
You can't go wrong with a Storm bowling ball.
Top Storm Bowling Balls:
Storm Infinite Physix bowling ball is a high-quality product that provides customers with excellent hook potential, great pin carry, and consistent performance.
With a Storm Atomic Core, it provides a consistent and powerful ball motion.
The fact that it is scented with Mystery Fragrance helps mask the scent of the lane oil and keeps the ball smelling fresh.
Also, the polyurethane construction and Reactive Pearl coverstock make the ball durable, long-lasting, and resistant to damage.
The 15-pound weight is suitable for bowlers who need a little extra weight to power through the pins. It allows for more power and control. If you're looking for a high-quality and durable ball, Infinite Physix is an excellent choice.
Pyramid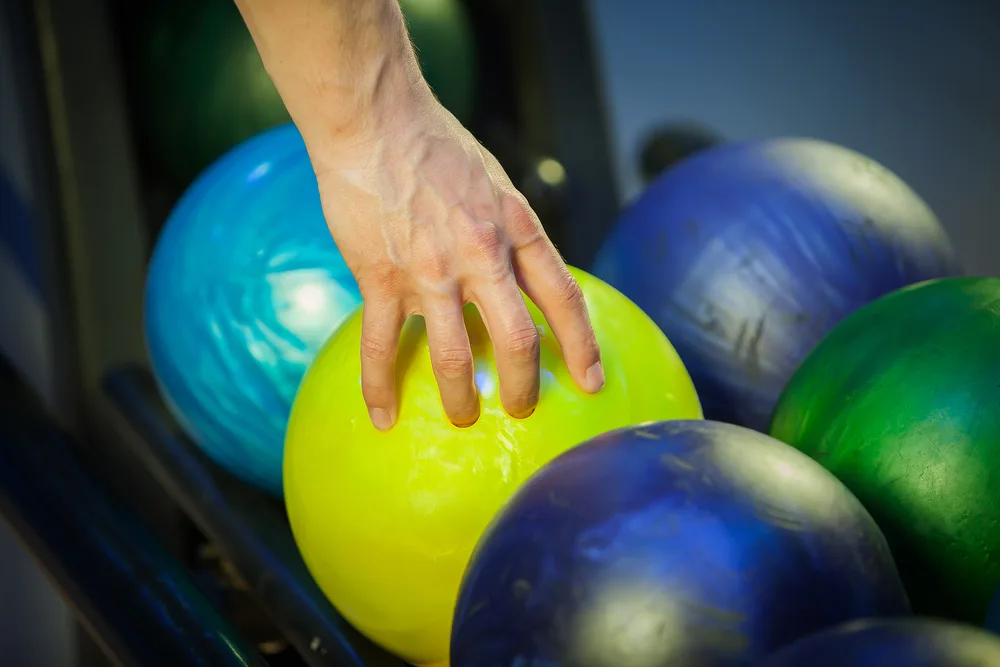 Pyramid bowling balls have been around for over 10 years, starting with their polyester bowling balls. Within that time, the brand solidified itself as one of the best-selling brands on the market.
Bowlers always return to Pyramid because they trust the quality and performance of their balls.
In addition to that, their balls are also some of the most affordable. You can find a quality ball for a fraction of the price of other brands because Pyramid has found its niche in selling bowling balls.
Top Pyramid Bowling Balls:
Pyramid Pathogen Plague Pearl
Pyramid Pathogen Blue Dot
Motiv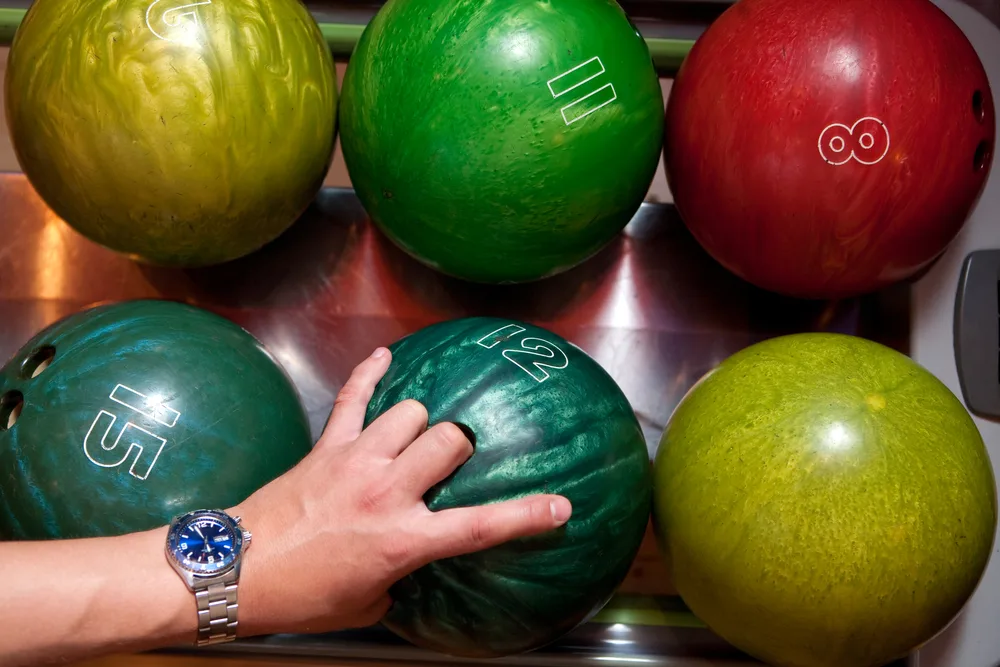 In the world of bowling, there are a few brands that stand out above the rest. Motiv is one of those brands. Founded in 2007, Motiv has quickly become a force to be reckoned with in the bowling world.
They offer balls for virtually every lane condition and categorize their balls based on that. What sets Motiv apart from other brands is its commitment to innovation.
They changed the bowling ball manufacturing game months after they launched in 2007, when they created NeoMark graphics technology.
This technology allows Motiv to print graphics onto the ball without any engraving. This means a smooth, consistent ball reaction every roll.
Motiv also has a solid commitment to customer service. They have a team of experts who are available to answer any questions you might have about their products.
If you're looking for a high-quality bowling ball that will help you score big on any type of lane condition, Motiv is a good bet.
Top Motiv Bowling Balls:
Columbia 300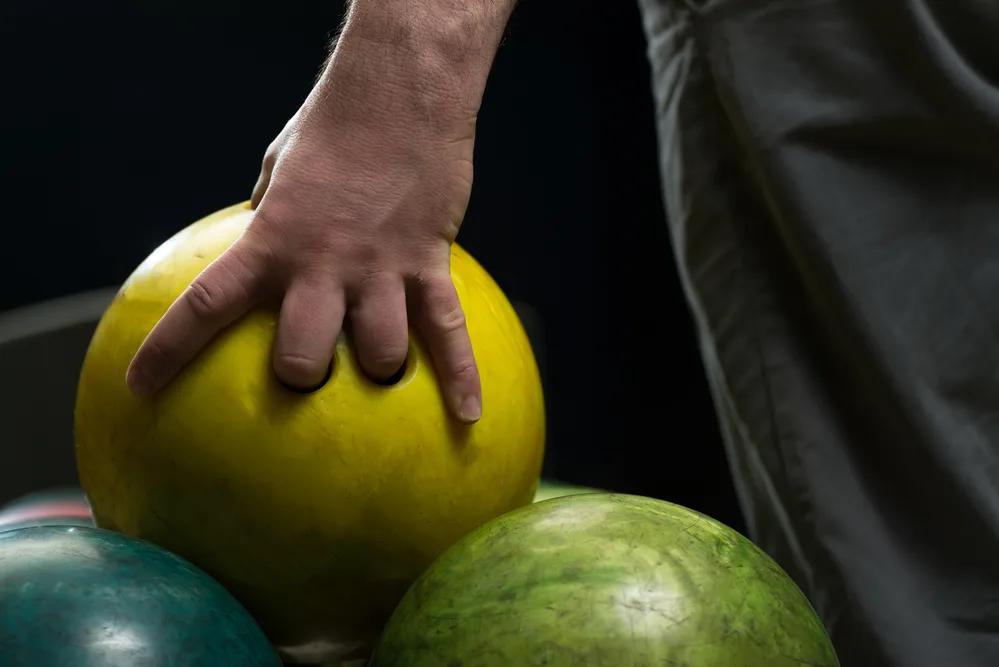 Columbia 300 is a bowling ball brand that many in the industry respect. The company has a long history dating back to the early days of modern bowling. In 1960, Columbia was one of the first companies to produce bowling balls made of polyester resin.
What's polyester resin?
It's a type of plastic that has been used in a variety of industries, including manufacturing and construction. When it was first introduced to the bowling industry, people were not sure what to make of it.
Some people thought it was going to be the future of bowling balls.
Others thought it was a gimmick that would not last long. It turns out that polyester resin has some staying power and it's still widely used today.
But Columbia didn't stop at polyester resin balls. The company has successfully transitioned from plastic to urethane and from traditional bowling balls to modern reactive ones. And the quality is outstanding!
Top Columbia 300 Bowling Balls:
Related Articles
If you're just starting out in the sport and want good bowling ball brands to get you acclimated to the game, go with any of these brands, and you definitely won't be disappointed.
They are indeed the best of the best. We recommend a straight bowling ball if you're completely green, but if you're a bit more experienced, go for urethane or reactive resin balls.
We hope that this article has provided you with the information you need to make the right decision for you. Good luck and have a ball – literally!