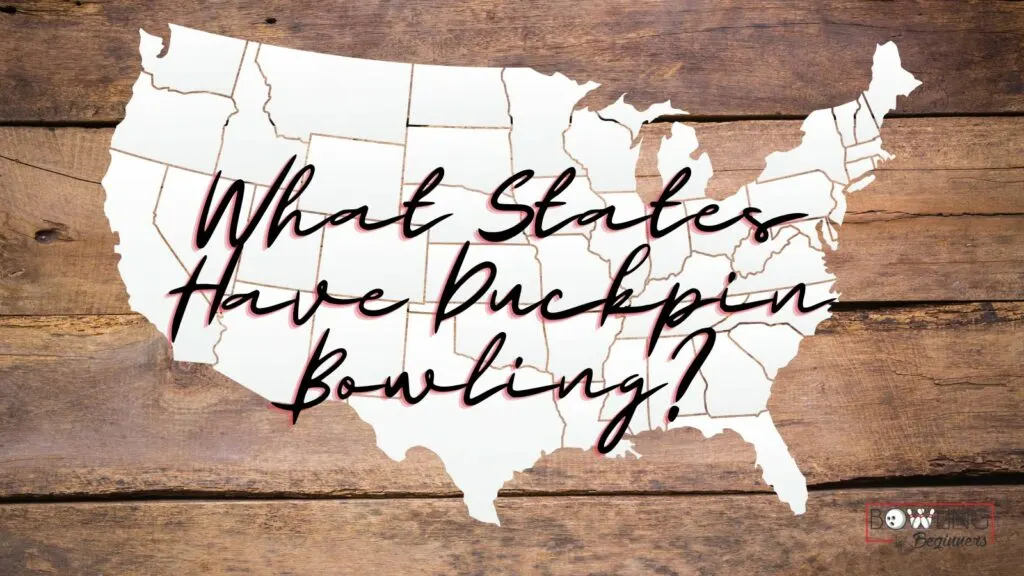 Are you a new duckpin bowler and looking for a bowling center? You might need to plan a road trip. If you don't live on the East Coast, you'll find it less popular than ten-pin bowling.
It might take a lot of work to find a duckpin bowling alley. It could also be hard to find a regular bowling alley that has duckpin equipment. If you're looking for duckpin bowling near me, duckpin bowling is in several states.
We have great duckpin news for you! Our guide will discuss the leading states where duckpin bowling is played. They will also answer any questions you have.

Let's get right into it!
What States Have Duckpin Bowling?
Duckpin bowling can be found in 13 states across the United States, namely Alabama, Connecticut, Georgia, Illinois, Indiana, Maryland, Massachusetts, Nebraska, North Carolina, Pennsylvania, Rhode Island, South Dakota, and Virginia. These states host a range of duckpin bowling alleys, from historic venues to modern lanes, catering to longtime enthusiasts and newcomers to the sport.
Key Takeaways
Duckpin bowling is a less common activity, with only 50 centers nationwide. It is more difficult to find compared to ten-pin bowling, which has over 3,000 centers in the U.S.
Duckpin bowling is popular in the Northeastern states. Maryland hosts the National Duckpin Bowling Congress. The Congress location makes Duckpin very popular in Maryland.
Duckpin bowling centers provide different themes and amenities. For example, Royal Lanes Social in Georgia has a boutique setting. BreakTime Bowl & Bar in Rhode Island offers historical setups. Pinhouse Bowling in North Carolina has modern facilities. You can pour your own beverage there.
Duckpin bowling is more challenging than ten-pin. It has smaller pins and balls, requiring more accuracy. The difficult level is why Duckpin is less prevalent.
No one has ever gotten a perfect 300 in official duckpin bowling matches. The game is challenging. The highest recorded score is 279, achieved by Pete Signore Jr.
There are 50 duckpin bowling centers in the entire United States. In the U.S., there are more than 3,000 ten-pin bowling centers. Duckpin bowling nearby might take a lot of work. So we did the leg work for you.
We are here to help and will provide 14 states with various duckpin locations near you.
Alabama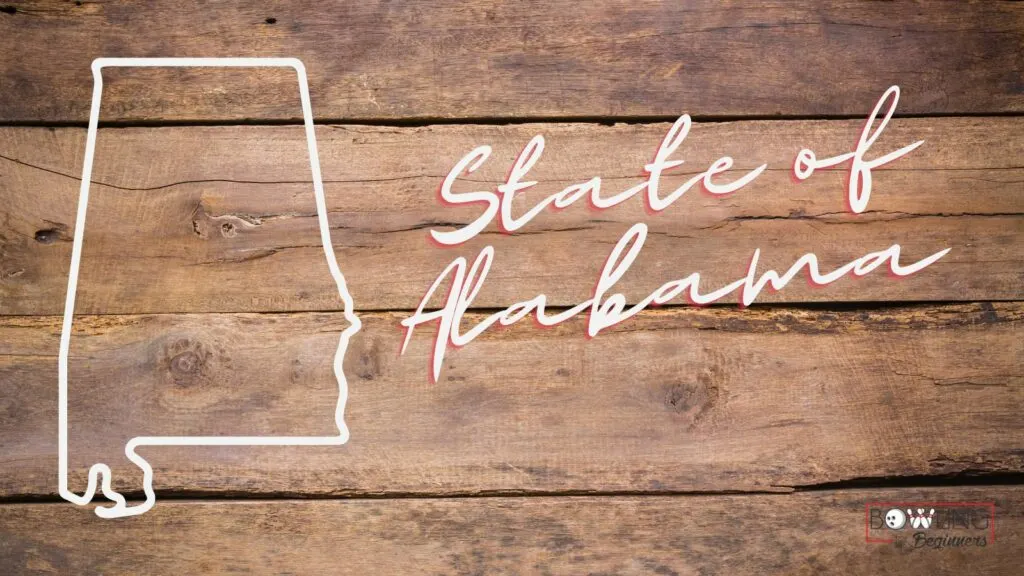 Urban Parc: Draper Mason, owner of Urban Parc, created a fresh visitor experience. He combined chic decor, good food, sports, and an upscale environment. New to the Birmingham, 5 Points South area, but they offer the old classic- Duckpin bowling.
Connecticut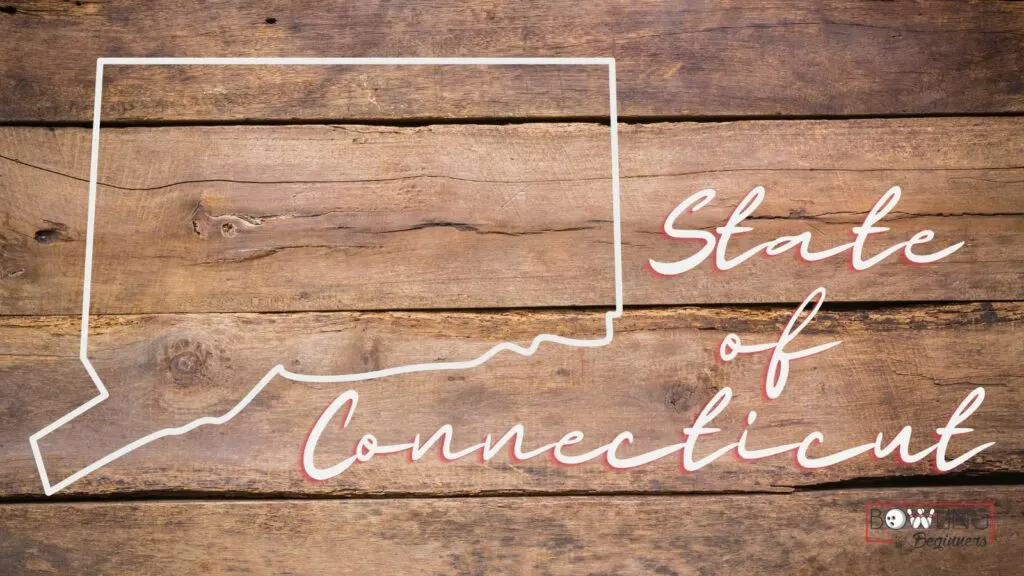 I want to highlight six duckpin bowling centers in Connecticut. These establishments have a long history of duckpins, dating back to the 1920s. In those days, they used pin boys.
If Connecticut is the place you call home or where you plan to visit, check out Duckpin Bowling.
Dansbury Duckpin Bowling: Dansbury has served the Connecticut area for over 40 years. They have different leagues and birthday parties. It is a family-owned and operated business.
Devon Duckpin Bowling: Devon Duckpin Bowling is only available on a rental basis. Devon services Connecticut communities like Milford, Stratford, Bridgeport, Fairfield, Shelton, and Monroe.
Highland Bowling: Highland Bowling now has automated scoring. They also offer Dancing Ducks and Bella, the delivery bot.
Johnson's Duckpin Lanes: Johnson's has been a part of the community since 1955. They just reopened and now have duckpin bowling on synthetic lanes.
Woodlawn Duckpin Bowling: 1954 was the year for Woodlawn bowling. They are using historical Sherman pinsetters, cutting edge for that time. They serve the community in various ways, and Woodlawn bowling remains a staple.
Georgia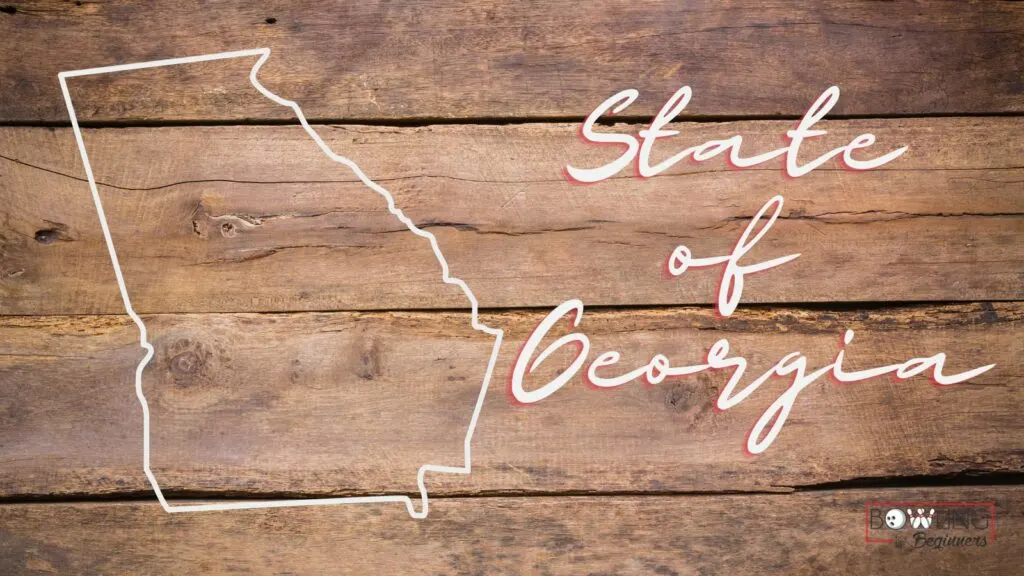 A different flair is in the air at these Georgia based duckpin bowling lanes.
Royal Lanes Social: Royal Lanes is a boutique bowling alley with duckpin bowling on separate floors. Each floor has a beverage service, high-back leather sofa chairs, bar stool chairs, and automated scoring systems.
The Painted Duck: Painted Hospitality owns The Painted Duck. The Painted Duck offers unique entertainment options and delicious food. They put a fresh twist on classic games like Duckpin and Feather Bowling. **age does matter**
Illinois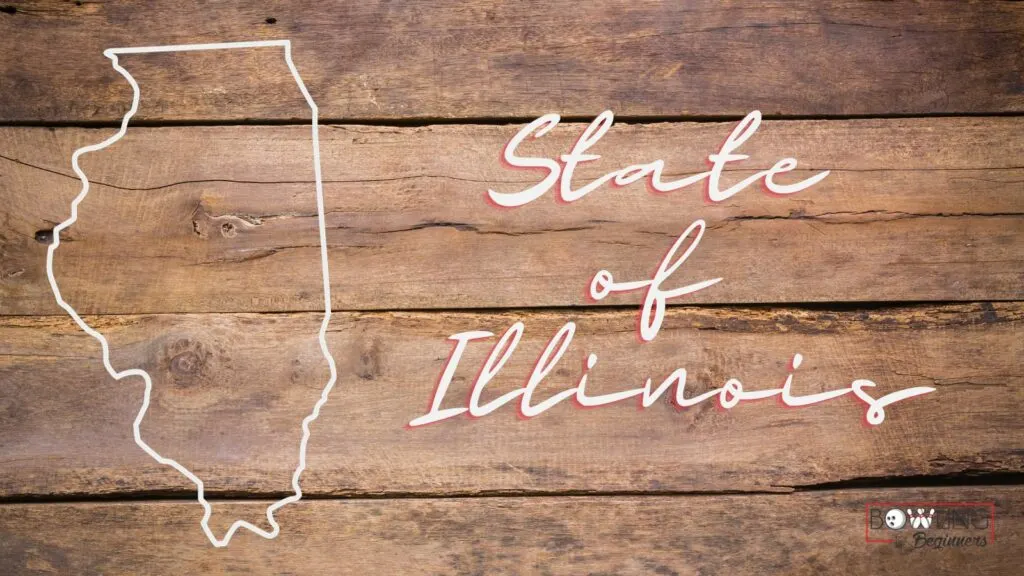 Pink Squirrel: You are instantly taken back to 1950 when you enter the doors! Food, decor, music, and, of course, duckpin bowling! **age does matter**
Indiana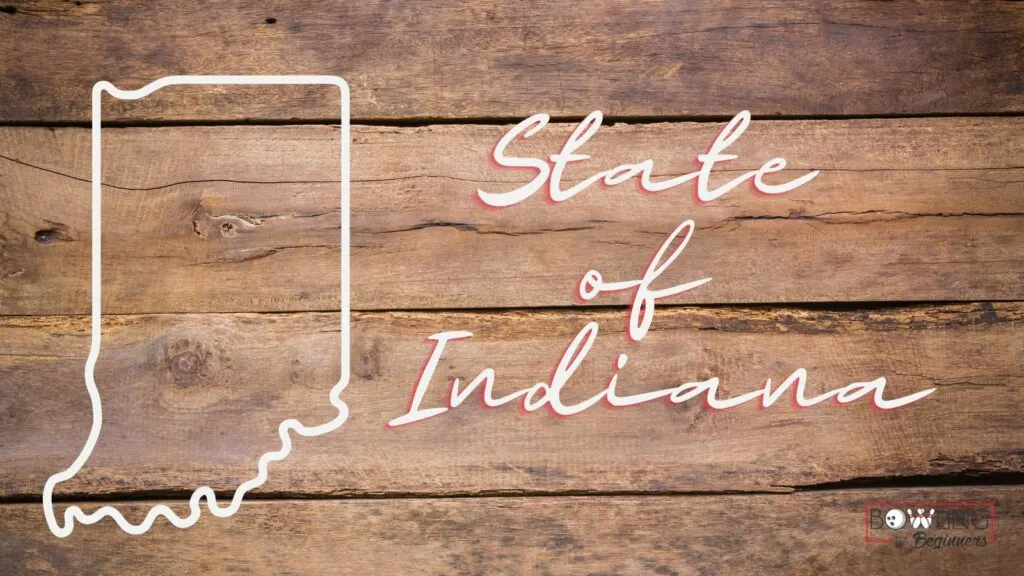 Atomic Bowling: Atomic Bowling transports you in time with its 1950s vibe and decor. They offer four duckpin bowling lanes.
Pins Mechanical: Pins Mechanical has multiple locations. It has fun activities and drinks for adults. You can play Bocce Ball there. **age does matter**
Maryland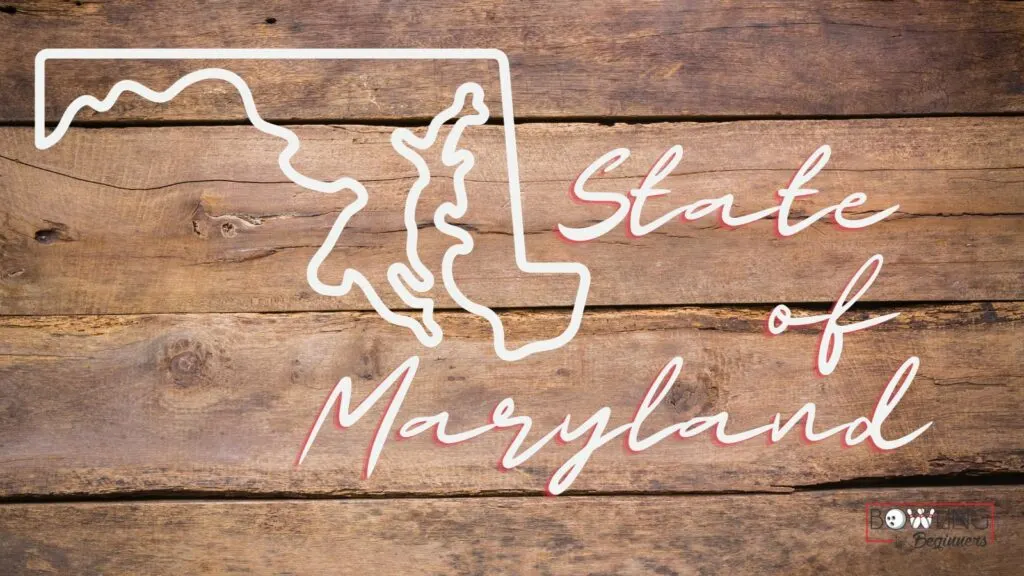 Duckpin bowling is a Maryland tradition. About half of the U.S.'s duckpin bowling centers (25) are in the state, with a high concentration in Baltimore. The National Duckpin Bowling Congress (Congress) is also located in Maryland.
Dundalk Lanes: Parent company AMF provides a great space to bowl in Dundalk Lanes with arcades, shooting pool, and more!
Glen Burnie Bowling: Glen Burnie Bowling has 30 lanes and offers duckpin bowling. They also have new equipment, arcades, pool tables, and bowling leagues.
Mt Airy Lanes: Go for the food, and while you're there, you might as well roll a few! Mt. Airy Lanes offers celebration packages and merch!
Mustang Alleys: Mustang Alleys is a place where you can enjoy regular and duckpin bowling. It's double the fun! To top it off, there is an onsite restaurant.
Pinland Duckpin Bowling
Suitland Bowl: Suitland Bowl is popular in Maryland's duckpin community. They host a monthly doubles league and kid's parties. They provide fun, food, and arcades for the whole family.
Massachusetts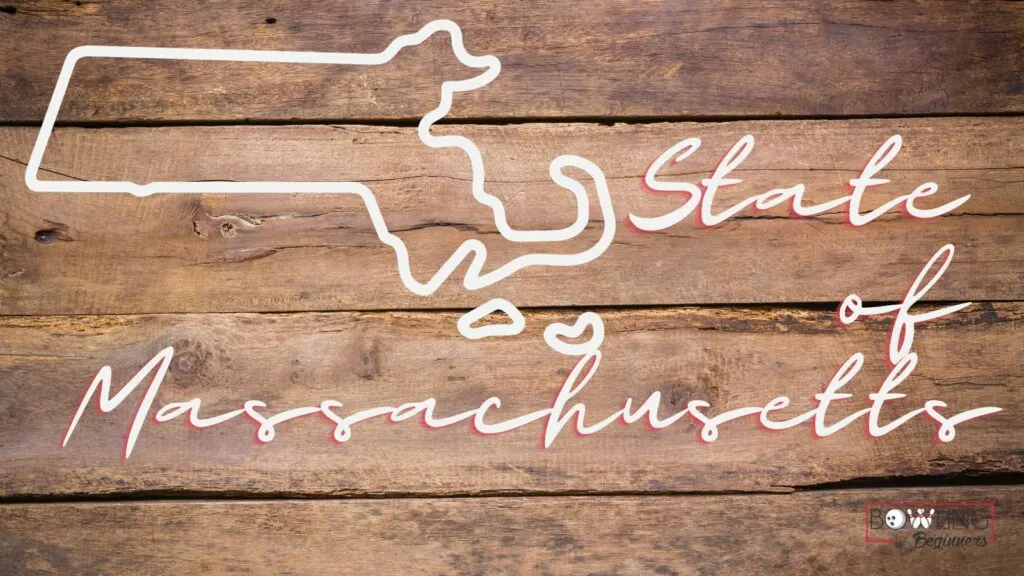 Townson Lanes: An AMF production that's just bowling! They offer traditional ten-pin and duckpin bowling for all who want to bowl.
Nebraska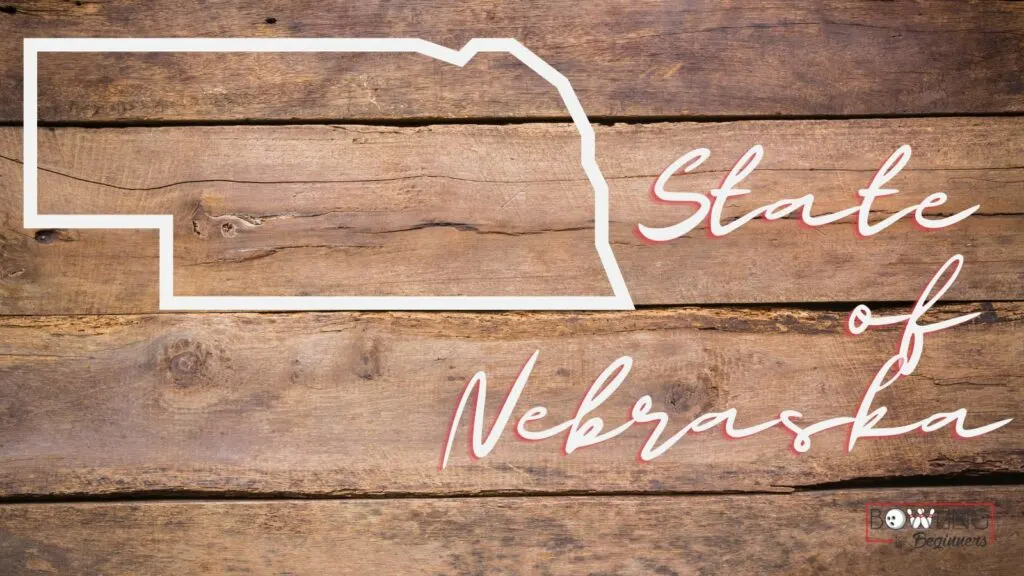 Potter Duckpin Bowling
North Carolina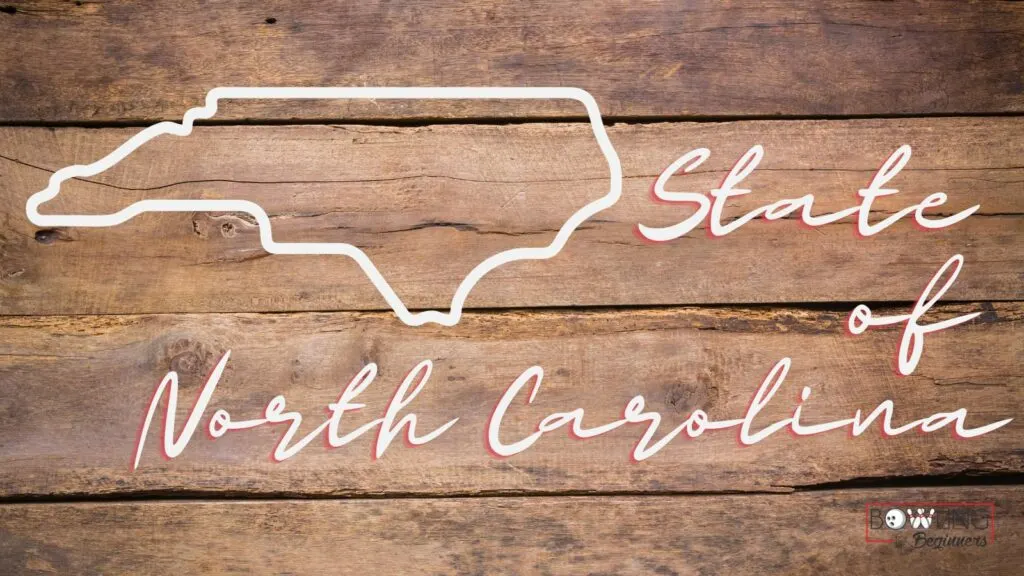 Pinhouse Bowling: Have you ever heard of PYOB (pour your own beverage)? Pinhouse Bowling is a 6,000 sq ft establishment in Charlotte. They offer two levels of entertainment, inside and outside seating with basketball, cornhole, and around 72 taproom options, and duckpin bowling. **age does matter**
Pennsylvania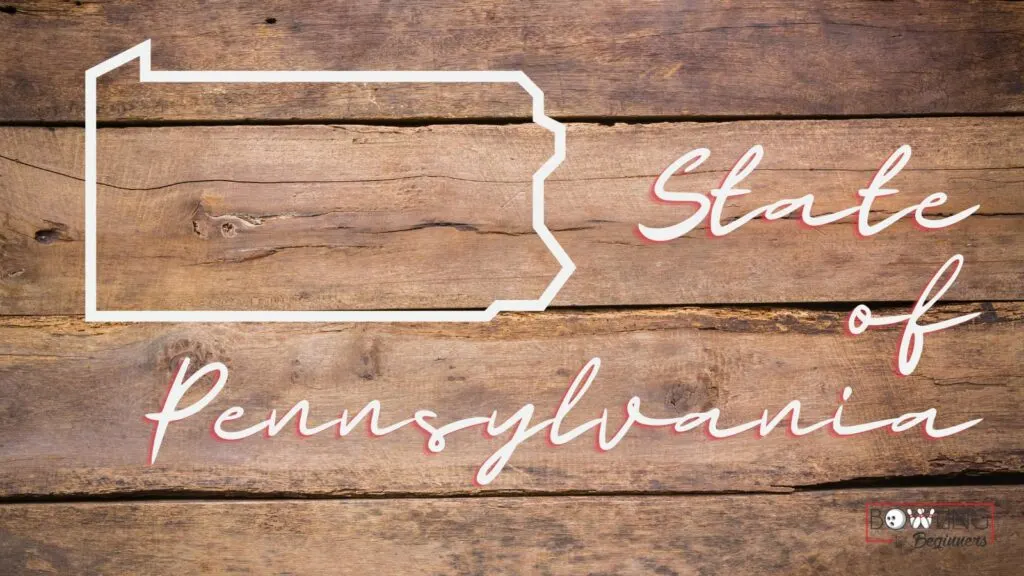 *Glassport Lanes: Glassport Lanes' Memorial Classic, an annual bowling tournament, unites the duckpin community. The staff is helpful. The decor is nostalgic. Manual scoring adds a genuine touch to the atmosphere.
Rhode Island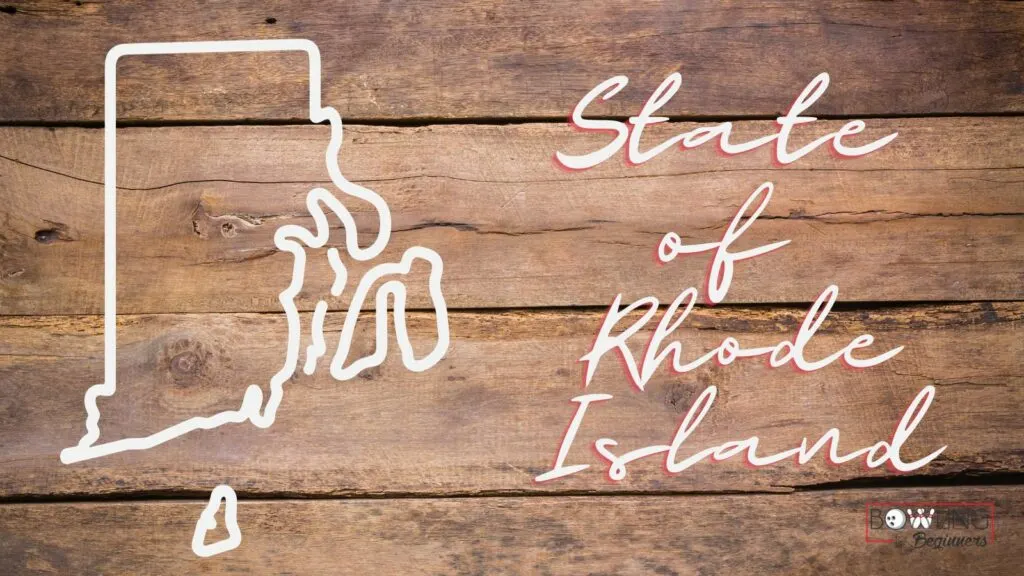 BreakTime Bowl & Bar: BreakTime Bowl & Bar is exclusive and private, not open to the public. But they are available for your event. Experience the 1920s by renting their time capsule. It has pin boys, wood flooring, vintage decor, manual scoring, and a piece of Rhode Island's history.
Dudek Bowling Alleys: Dudek Bowling Alley is a popular place for families and kids in East Bay. It has become an essential part of the community. Owned and operated by the Mansi family, Dudek has grown from 8 to 18 lanes!
They can hold large corporate and birthday parties because they have modern automation. They also have an in-house snack bar.
Meadowbrook Lanes: For over 60 years, Meadowbrook Lanes has been the go-to place for fun in Rhode Island. People of all ages can enjoy Duckpin leagues there.
THL Social: The Town Hall Social Lanes (THL) is the biggest duckpin bowling alley in Rhode Island. It has 32 lanes and offers automated scoring, food, memberships, and more!
Pub On Park (Legion Bowl): Legion Bowl on Park Street is an excellent place for family fun. They offer duckpin bowling, karaoke, live bands, comedy, and an arcade.
South Dakota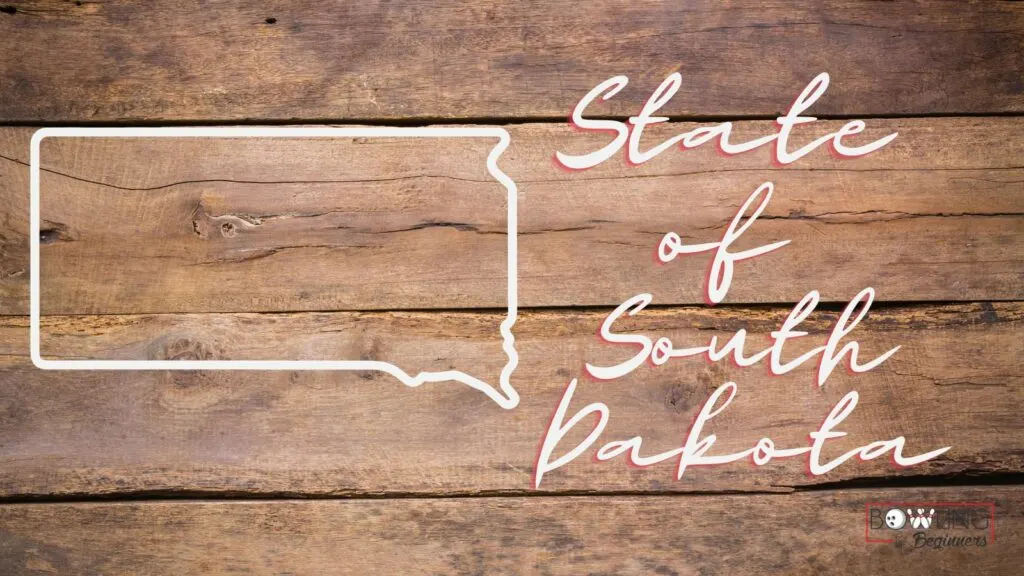 Vinyl Social Club: Vinyl Social Club is an excellent place for duckpin bowling. They have everything, including tacos! They've perfected the atmosphere, food, drinks, and Duckpin bowling!
This perfect combination is the mojo of Vinyl Social Club. *age does matter*
Sprocket Fun Foundry: Sprocket Fun Foundry is an entertaining hub for the whole family. Come and have fun at the Turkey Shoot Duckpin Bowling Tournament. There are also arcade games, VR Hyperdeck, and VR Lasertag.
Virginia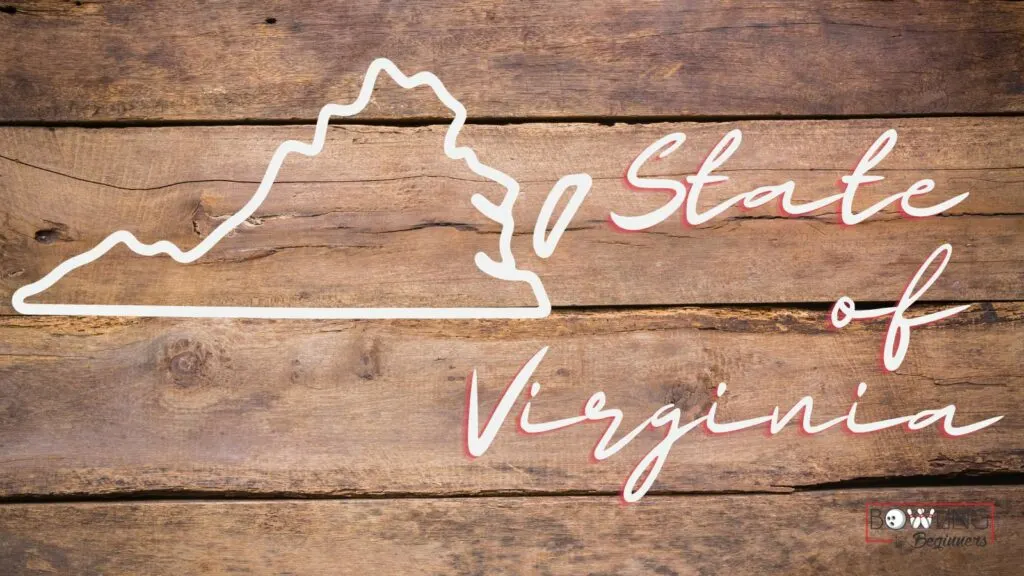 Ruby's Arcade: At Ruby's Arcade, you can have great food and fantastic fun. They are the only arcade offering duckpin bowling, it is said.
Shenandoah Bowling: Shenandoah Bowling, Virginia's oldest duckpin alley, has stayed current with the times. Still serving the community, Tina and Casper are family staples.
TBowl Lanes: Family-owned, Tbowl Lanes is a staple. They have nostalgic decor down to the manual duckpin scoring system.
This list is not all-inclusive. *age does matter* patrons must be 21 years or older
Where Does Duckpin Bowling Come From?
Lynn, Massuschetts is documented as the place duckpin bowling originated.
Duckpin bowling has been around since the 1890s, according to The Boston Globe in Lynn, Mass. Word-of-mouth history says that Wilbert Robinson and John McGraw began duckpin bowling. They changed the regular ten-pin bowling game using smaller, lighter pins and balls.
These changes made a new game called "Duckpin."
Why Are There So Few Duckpin Bowling Alleys?
Regionality, difficulty level of the game, money concerns, and lane conversions are the reason there are so few duckpin bowling alleys.
Regionality
Duckpin Bowling is less popular than ten-pin bowling and is only played in certain areas. It is most prevalent in places like Maryland and the northeast of the United States. The fact that it's regional makes it less visible, so there's less demand for more alleys.
Difficulty Level
The game is more challenging than ten-pin bowling because of the smaller pins and balls. People new to Duckpin may lose interest because they want to win. Businesses that want to attract a wide range of people choose the relaxed game of ten-pin bowling.
Money Concerns
Duckpin bowling equipment costs a lot of money, both for individuals and businesses. This extraordinary financial burden can be a deterrent to expansion beyond the northeast. Investing in Duckpin has become less attractive and less profitable due to the popularity of ten-pin bowling.
Lane Conversion Issues
Changing or converting lanes from ten-pin to Duckpin is more complex than it might seem. The lanes are alike, but the duckpin pinsetters and ball return systems differ. Changing ten-pin bowling lanes to duckpin lanes is expensive and challenging. That's why bowling centers usually stick with ten-pin.
Has Anyone Ever Bowled a 300 in Duckpin?
No, no one has officially bowled a perfect 300-game in sanctioned duckpin bowling.
It's worth repeating; getting a strike is really hard. It's even harder to get 12 strikes in a row for a perfect game. Duckpin bowling offers three balls or three rolls per frame, like Candlepin Bowling.
Pete Signore Jr. holds the highest score in duckpin bowling, 279, even with an extra roll. Achieving a perfect game in duckpin bowling remains a difficult feat. The sport has existed for 100 years, but even the best duckpin bowlers can't score 300.
Why Are Duckpins Called Duckpins?
The name's origin is unclear, but most agree it relates to the pins' duck-like appearance.
Many people say that Wilbert Robinson and John McGraw created this analogy for the game. The name can also mean the pins are smaller, stockier, and lighter than regular bowling.
People call them "duckpins" because they look like ducks and wobble when hit."
Why Duckpin Is Harder Than 10-Pin Bowling
Duckpin bowling is more difficult than ten-pin because of the smaller balls and pins.
The Size and Weight of the Ball
The balls in duckpin bowling are significantly smaller and lighter than in 10-pin and lack finger holes. While you might think a lighter ball would be easier to handle, the lack of weight makes it more challenging to knock down pins with force. You must be more precise in your aim because you can't rely on the ball's weight to do the work.
The Size and Weight of the Pins
The balls in duckpin bowling are much smaller and lighter than in 10-pin. They don't have finger holes. A lighter ball is easier to handle, but it's harder to knock down pins. You must be more precise in your aim because you can't rely on the ball's weight to do the work.
Related Articles

So, there you have it – if you have road trips and duckpins planned for your future, we've outlined states with duckpin bowling. Many include additional entertainment options as well. We hope you found all the information you were looking for and that this article makes it easier to find a duckpin bowling alley for the new generation of bowling.
If you want to explore other ten pin equivalents, consider lawn bowling. It's a ton of fun as well.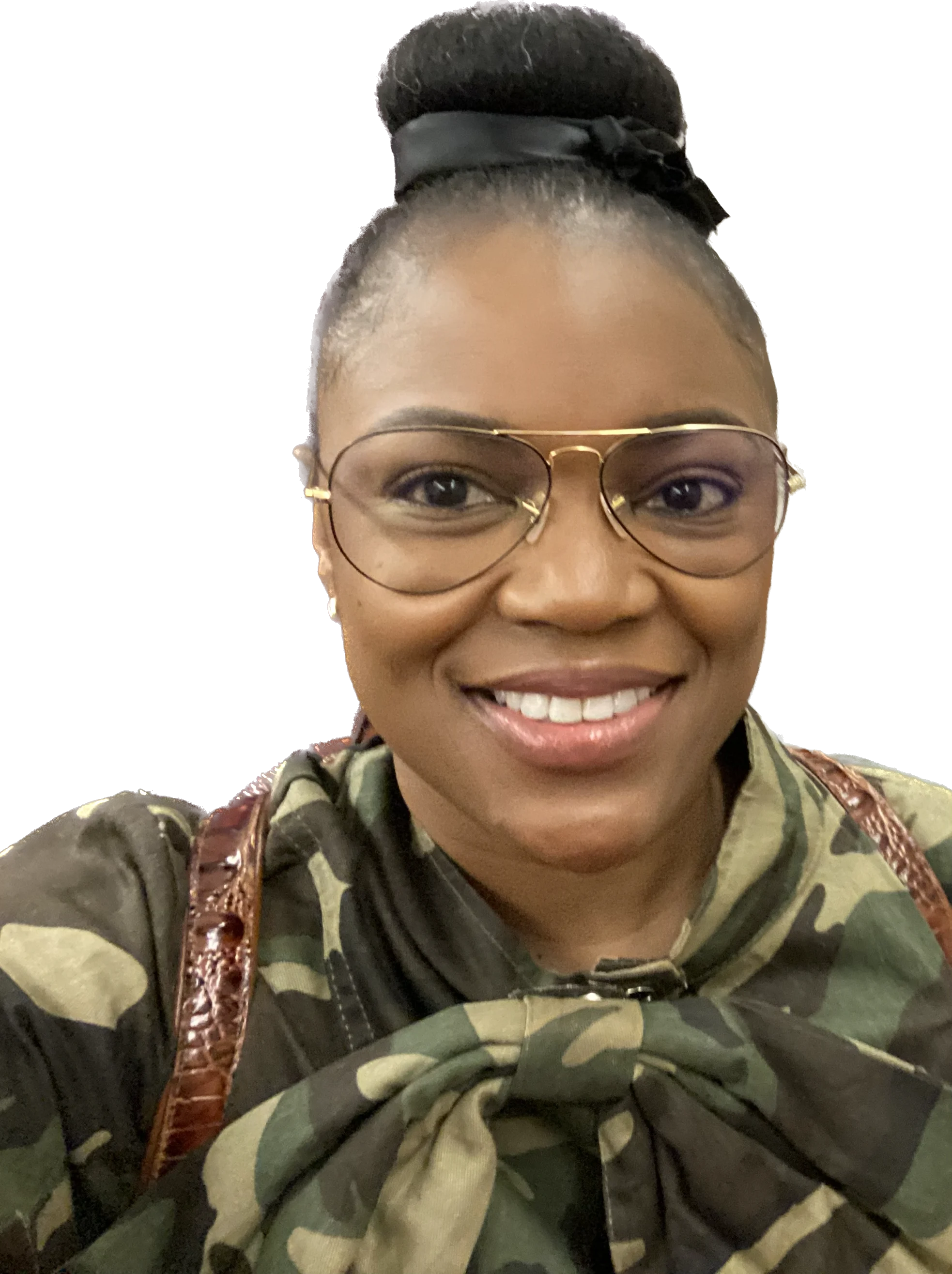 Kira Byrd, a Certified Fraud Examiner, holds a B.S. in Accounting from the University of Alabama at Birmingham. With a passion for bowling from her childhood, Kira has poured her expertise and personal experiences into creating and nurturing Bowling For Beginners. Kira's mission is to meet new bowlers where they are and guide them toward consistently achieving higher scores. With a focus on skill development and strategic techniques, she empowers readers to take control of their game and unlock their true potential.
Bowling For Beginners embodies strict editorial integrity, ensuring reliable and unbiased information. Kira's commitment to delivering valuable insights and practical strategies is reflected in every article. Here's an explanation of our editorial policy and how we get money.