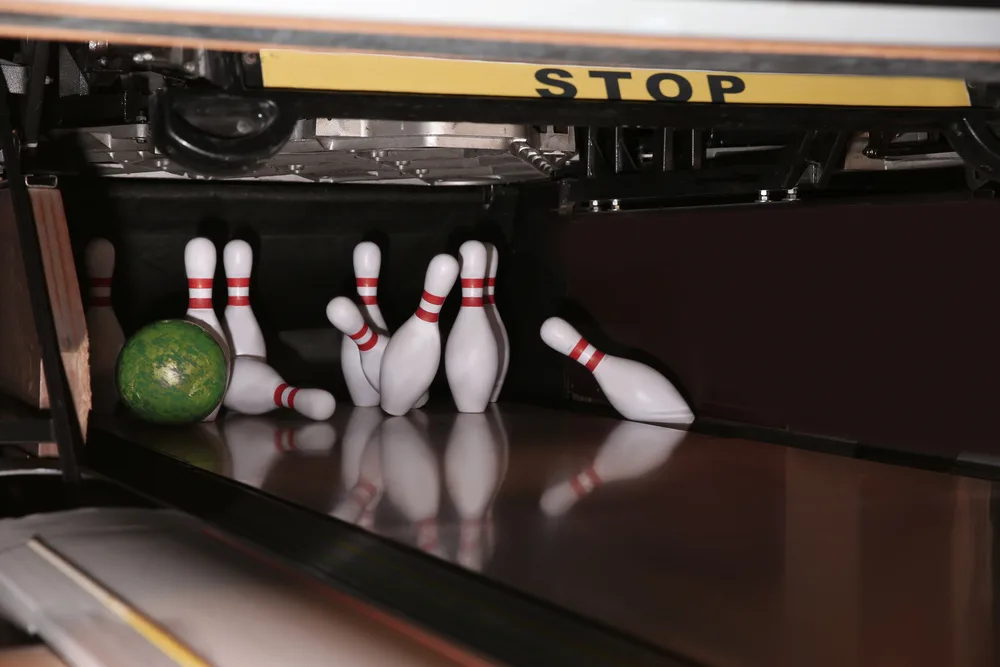 As a bowling newbie, tons of bowling terms will leave you scratching your head. One of these terms is "bucket." If you're wondering what a bucket is in bowling, this is where you need to be.
In this article, we'll not only tell you what a bucket in bowling is, but we'll also tell you how buckets impact your game. Let's get right into it!
What Is a Bucket in Bowling?
A bucket is a special type of spare where four pins remain standing in the shape of a diamond. If you're unsure what a spare is, it's when you fail to knock down all ten pins on your first throw. You'll need to knock down whatever pins remain on your next throw.
That's called "picking up the spare."
With a bucket, you've knocked down 6 out of 10 pins, and now you're left with four pins to "pick up." You're dealing with dinner buckets if the four remaining pins are in one of the following positions:
2-4-5-8 (for right-handed bowlers)
1-2-3-5 (happens infrequently)
3-5-6-9 (for left-handed bowlers)
Converting the 2-4-5-8 (The Bucket)....Not the Conventional Way!
Why Is It Called a Bucket?
The bowling term "bucket" most likely came about because the four pins left standing resemble a bucket.
If you looked at the link in the previous section, you might have seen the similarity.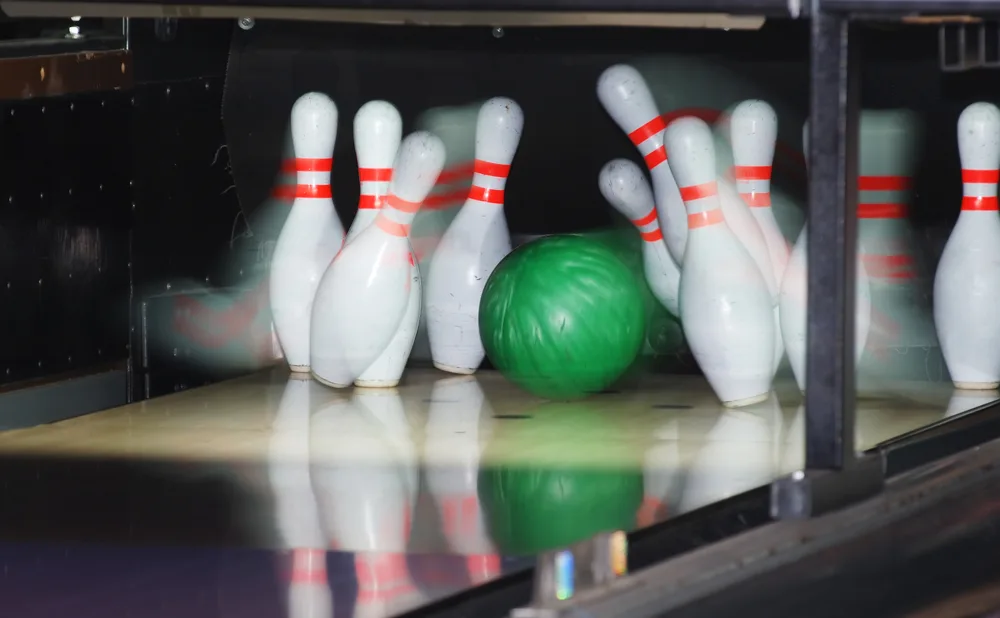 How to Convert a Bucket in Bowling
A bucket is not the easiest spare to pick up in bowling, but you can do it with the correct technique. Clearing a bucket takes pinpoint precision and a bit of good luck.
So, if you end up with a bucket, don't just throw the bowling ball and pray as it rolls down the lane.
Here's how to clear a bucket in bowling and pick up the spare:
For straight bowlers – Hit the head pin straight-on. The head pin is the one in front of the others. If you hit it at an angle, it may be the only pin you end up knocking down. You're at an advantage if you're bowling with a plastic ball (which doesn't have much hooking potential). Just line up your shot, so the ball hits the lead pin dead-on, and you should be able to pick up the spare.
For bowlers who prefer to hook – Try to hit one of the side pins at an angle. This will make it relatively easy to take out the rest of the pins. The best balls to use for hooking are urethane and reactive resin.
Regardless of the technique you use, you need to put some oomph behind your throw if you want any chance of taking down all four pins in one go.
Note: Even if you take our advice, there's no guarantee that you'll clear the bucket. There's always an element of chance in bowling, and sometimes the pins just won't fall no matter what you do. However, following the tips in this section will give you a much higher chance of success!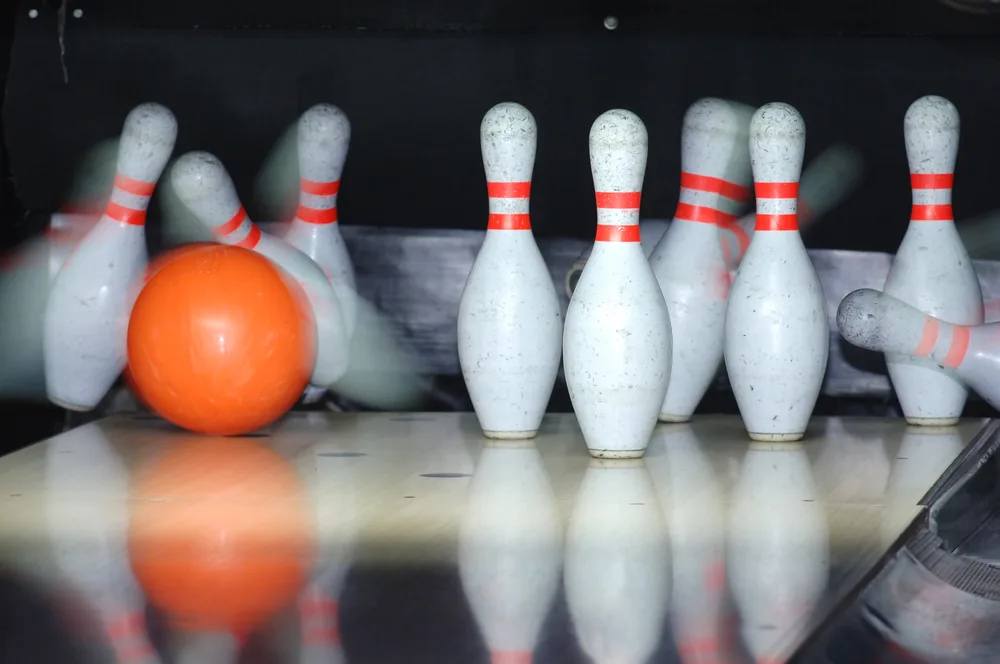 How Scoring Goes With a Bucket
Now it's time to move on to how the scoring goes with this type of spare. If you manage to clear a bucket, congrats!
You've just picked up a difficult spare. But how does this affect your bowling score?
For spares, you get 10 points plus a bonus for the next throw. The bonus will be the same as the number of pins you hit during that throw. The bucket doesn't get you any extra points over a regular spare.
Other Spares You May Come Across
Now that you know what a bucket is and how to pick it up, we want to quickly mention some other difficult spares you may encounter while bowling.
These include the baby split, the big four, the 7-10 split, and the Greek church. Here's a brief description of each one:
The Baby split – A split in which the remaining two pins are number 2 and 7.
The 7-10 split – A super difficult split that leaves pins number 7 and 10 standing. These are the furthermost pins on each side. This spare is also known as the bedposts.
The Big Four – A split in which pin numbers 4, 10, 6, and 7 are left standing. This split is also known as the Golden Gate Split.
The Greek Church – A split in which pins 4, 6, 7, 9, and 10 are the five standing pins after a player's first throw. This spare has garnered a ton of interest in the bowling community because few have ever picked this one up.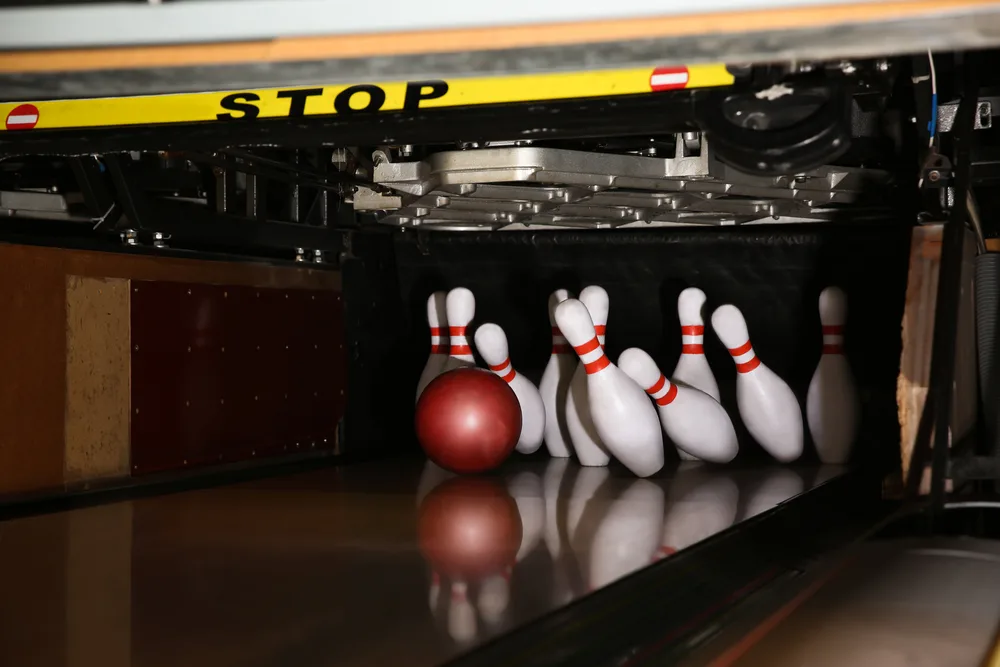 General Tips for Picking up Spares
Here are some general tips that will help you pick up any type of spare, not just the bucket:
Take your time. Don't rush your shot because you feel the pressure to make the spare. If you rush it, you could make an error in your technique, costing you the spare.
Watch your stance. Ensure your feet are in the correct position before throwing the ball. Doing so will give you more power and accuracy.
Practice. Practice makes better! The more you bowl, the better you'll get at picking up spares. So, get out there and practice.
Bowling Lingo That You Need to Know
When you walk into a bowling alley, it can feel like everyone around you is speaking a different language.
From the scores on the board to how people talk about their throws, there's a lot of jargon that can confuse bowling newbies.
Here are some other terms you might hear when people are talking about bowling:
Strike: When all the pins are knocked down on your first roll.
Split: A situation where the pins are left standing in two groups, usually with a space in between them. They typically make for challenging spares.
Gutter: The gutter is a pit that runs the length of the lane on either side. Once your ball falls into it, it can't roll back onto the lane and hit any pins. If your ball falls into this space, it is considered a "gutter ball."
Foul: A foul occurs when you touch the lane or go over the foul line while throwing your ball. If this happens, your throw is not counted, and you don't get any points for that turn.
Split: A split occurs when there is a significant gap between two or more pins. The 7/10 split and the baby split are two good examples of this split type.
Turkey: When you bowl three consecutive strikes in a row, it's called a turkey.
Lane: The playing surface of the bowling alley. It is 42 inches wide and 60 feet long in most cases (in bowling alleys). At the end of the lane, there is an area called the "pin deck," where the pins are set up before each throw.
Ten-pin bowling: The most popular form of bowling in the U.S. It is played on a lane with ten pins at the end.
Nine-pin bowling: A variation of bowling that was once popular in Europe. It is played on a lane with nine pins at the end.
Candlepin bowling: A variation of bowling that is popular in New England. It is played on a regulation lane with ten pins set up at the end. The pins are much smaller than those in ten-pin bowling.
Related Articles
Hopefully, this guide has helped you understand what a bucket is in bowling, how to pick up spares, and some bowling basics you can use to improve your game.
We wish you the best of luck as you get more and more acclimated to this fantastic sport!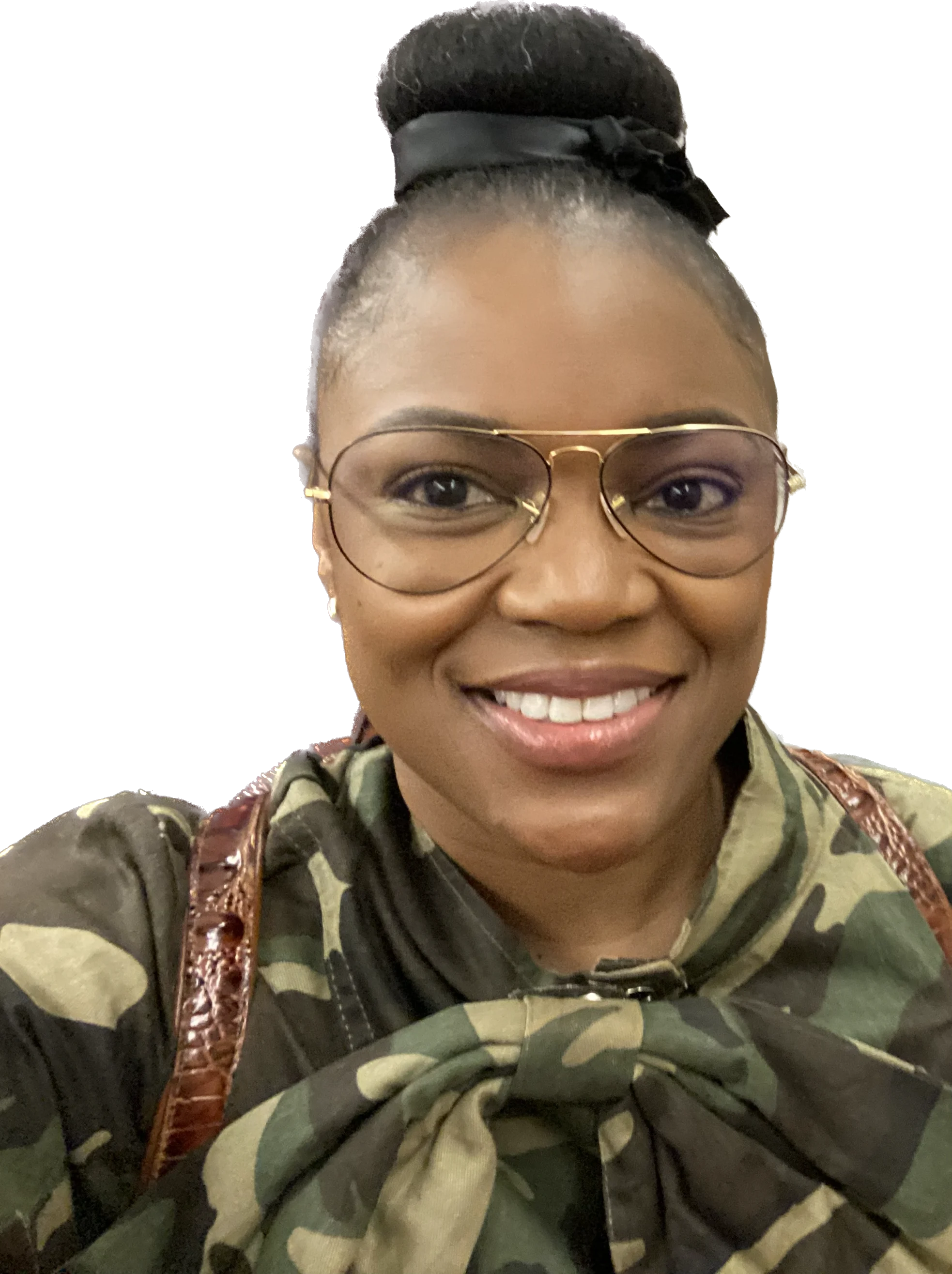 Kira Byrd, a Certified Fraud Examiner, holds a B.S. in Accounting from the University of Alabama at Birmingham. With a passion for bowling from her childhood, Kira has poured her expertise and personal experiences into creating and nurturing Bowling For Beginners. Kira's mission is to meet new bowlers where they are and guide them toward consistently achieving higher scores. With a focus on skill development and strategic techniques, she empowers readers to take control of their game and unlock their true potential.
Bowling For Beginners embodies strict editorial integrity, ensuring reliable and unbiased information. Kira's commitment to delivering valuable insights and practical strategies is reflected in every article. Here's an explanation of our editorial policy and how we get money.