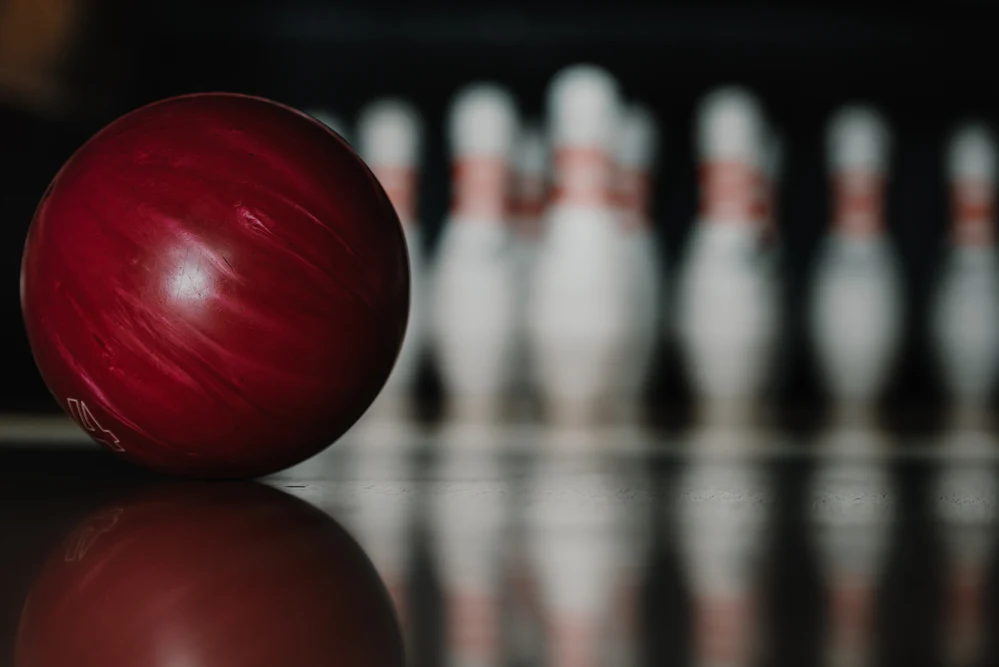 When it comes to bowling, there are a lot of terms that people might not be familiar with. One of those terms is "Brooklyn." What Is a Brooklyn in bowling?
If you're wondering what Brooklyn is in bowling, you're in the right place. In this article, we'll define this term and tell you everything you need to know about it.
By the end, you'll know what a Brooklyn is, how to do it, whether you should devote time to it, and more. Let's get right into it!
What Is a Brooklyn in Bowling?
The term "Brooklyn" is used in bowling to describe a shot that "crosses over" the pocket. For right-handers, this would be the pocket between the first and second pins, and for left-handers, it would be between the first and third pins.
For those who can't visualize it, it's when the ball hits pins on the side opposite of the hand that released the ball. This term originated in New York, where people would "cross over" from Manhattan to Brooklyn.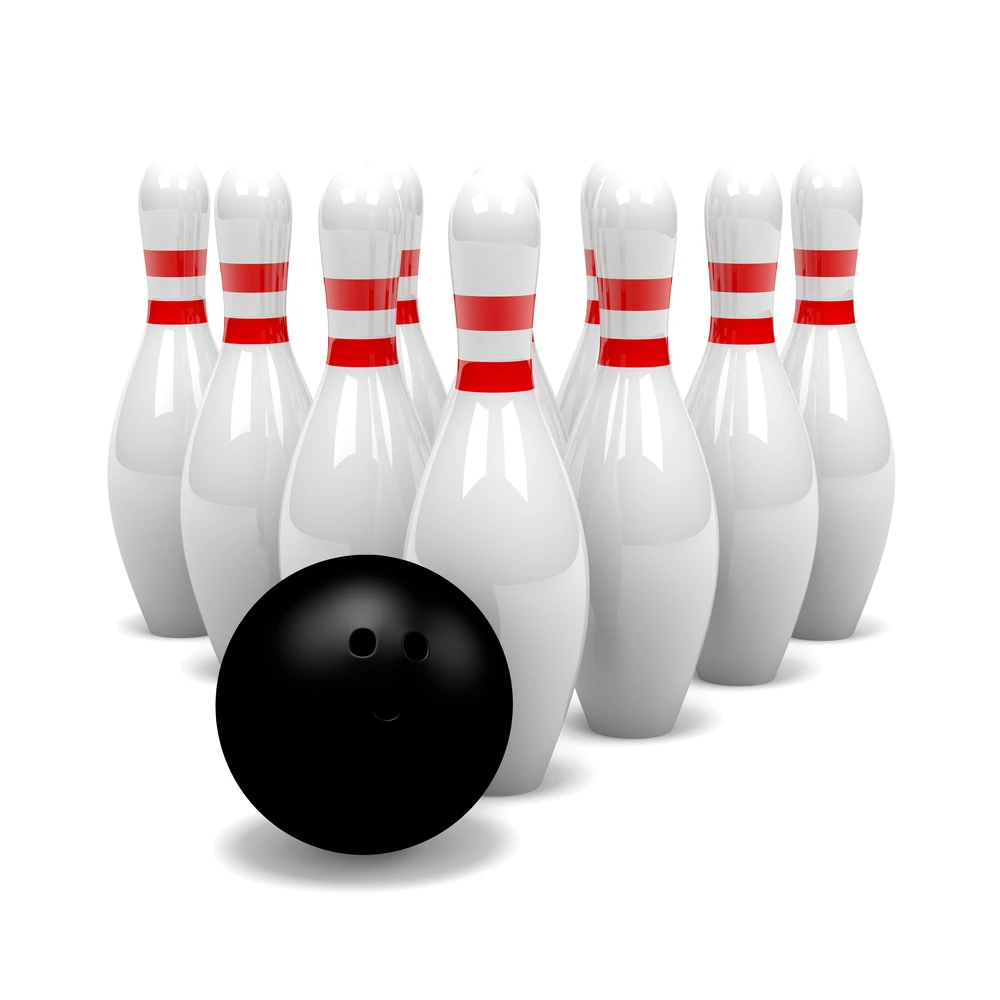 Why Is It Called a Brooklyn?
Now that we know what a Brooklyn is, you might wonder why it's called that. As we mentioned, this term originated in New York. When bowlers in New York would "cross over" the pocket, they would say they were going "to Brooklyn".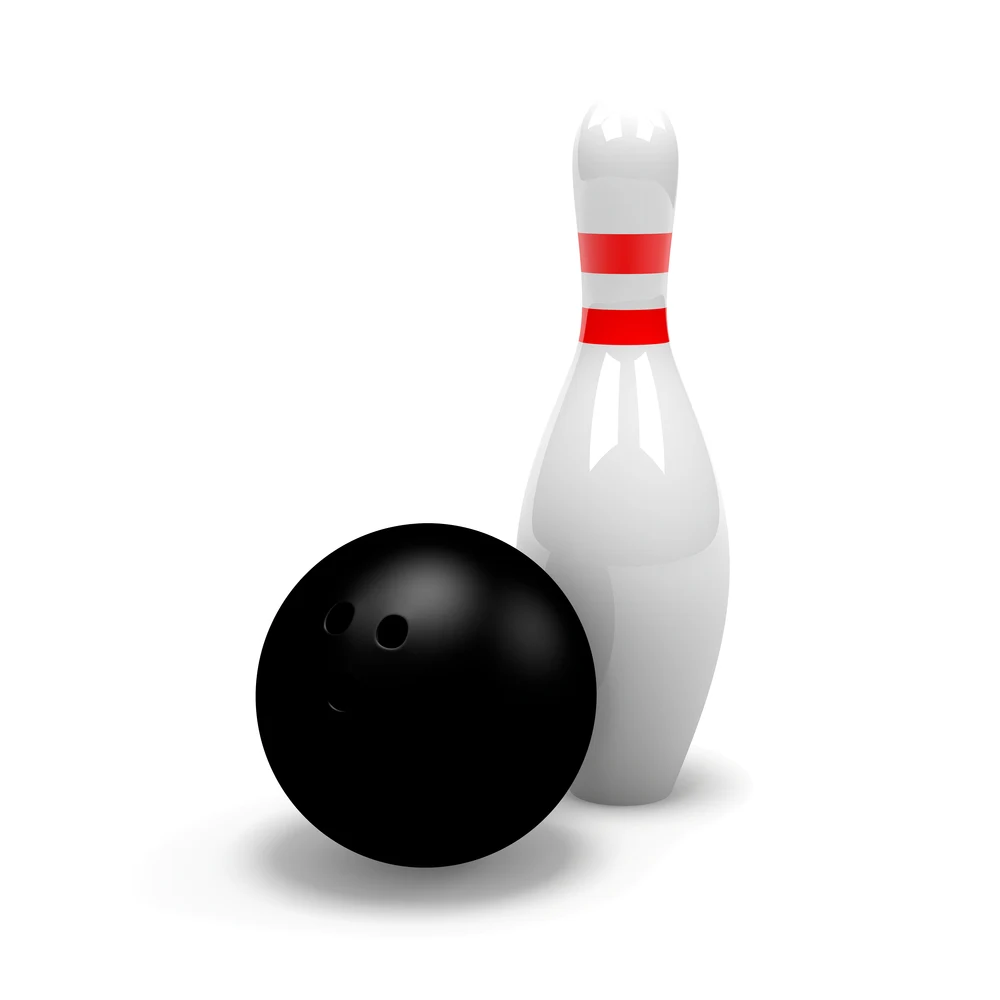 The Brooklyn Strike
You know what a Brooklyn shot is – now, what's a Brooklyn strike? A Brooklyn strike is when you knock all the pins down with one Brooklyn shot.
This is considered a difficult feat, which is why pulling it off is so satisfying. Though achieving a Brooklyn strike is impressive, you still get the same score for it that you would with any other strike. You'll get 10 points in addition to the number of pins you knock down on your next 2 shots.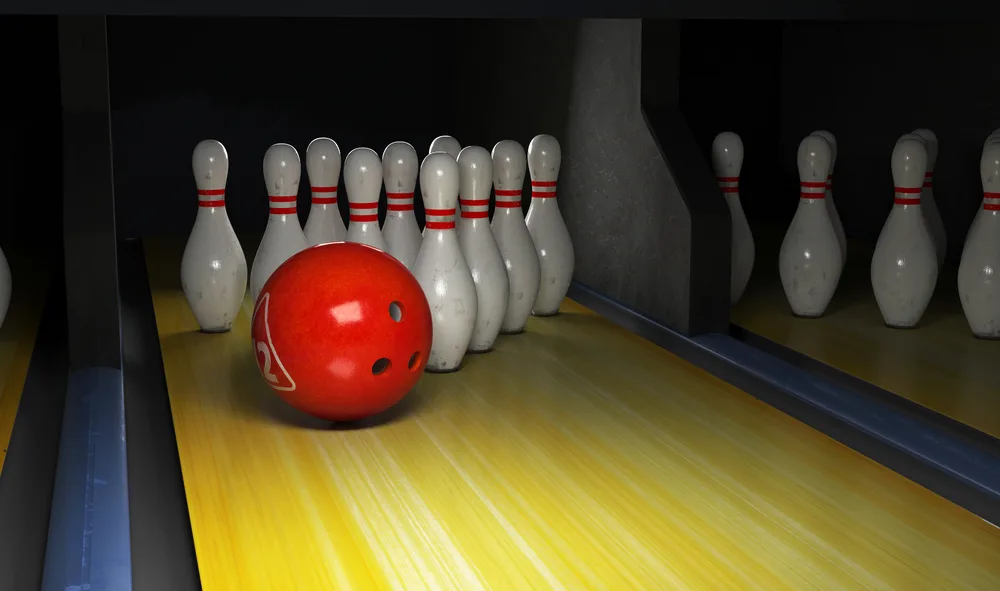 Should You Try to Get a Brooklyn Strike?
If you're a beginner trying to get your footing in the sport, we recommend avoiding the Brooklyn strike – for now. To be realistic, chances are that you're not going to be able to get a Brooklyn strike consistently.
And that's okay because you can score well without a Brooklyn. Just focus on getting the basics down and having fun. Once you've got a bit more experience, you can start working on your Brooklyn shot.
However, if you're experienced and looking for a challenge, go for it! There's nothing wrong with trying to get a Brooklyn strike if you've got the basics of the sport down.
How to Perform a Brooklyn Shot?
Though getting a Brooklyn strike almost always depends on luck, there are a few things you can do to increase your chances of making this shot. That's what we'll touch on in this section:
First, choose the right ball. Many bowlers use a heavier ball for this shot because it increases the chances of knocking down all the pins.
Reactive balls also lend themselves well to this shot because they have a lot of hooking potential.
Urethane balls will work as well, though they don't have as much hooking potential as reactive balls.
Second, you need to have a lot of power behind the shot. This is very important, as you must ensure that the ball has enough force to make it across the lane.
Due to minute differences in every bowler's technique, there's no 100% guaranteed recipe for the Brooklyn shot. But the more control you have over your ball, the higher your chances of getting one.
PBA Pro vs. Collegiate Champion Brooklyn Strikes Only!!
The Benefits of Mastering the Brooklyn Shot
Once a beginner gets the basics of the game down and has a bit of control over their ball, working on their Brooklyn shot can be beneficial. That's because it can help further improve your control and accuracy. If you can make a Brooklyn shot consistently, you're doing something right!
In addition to improving your game, learning the Brooklyn shot can be a lot of fun. If you find it boring to bowl on the straight and narrow, this can be a great way to spice up your game and add excitement.
How to Get More Strikes
Brooklyn strikes are nice, but they're not the only way to get strikes. And when it comes to your score, a strike is a strike.
So, you should focus on getting them however you can. If you want to increase your chances of getting strikes, then you should do a few things.
Ensure your ball is the right size. You need to make sure that your ball is properly fitted. If the finger holes aren't in the right place or are too shallow, you may have some issues with your release and resulting shots.
Use a ball at the optimal weight. Most advanced bowlers use a ball that is between 14 and 16 pounds. If you're a beginner, we recommend using something lighter to get a feel for the game.
Know your lane. This is important for all bowlers, but it's especially crucial if you want to roll more strikes. Make sure you understand the oil status on the lane and how it will affect your ball. Dry lanes will cause your ball to hook more, while oily lanes will make the ball travel straighter.
Choose the right bowling shoes. This may not seem like a big deal, but it can make a difference in your game. Bowling shoes have special soles that help you slide when you bowl. This can improve your accuracy and increase your chances of getting strikes. Ensure that your shoes fit snugly and comfortably to bowl your best.
Check your stance. When you're ready to bowl, your feet should be shoulder-width apart, and your knees should be slightly bent. You also want to ensure you're not too close or far from the foul line. The best way to find a comfortable stance is to experiment and see what works best for you.
Get some power behind your shot. This is important for all shots, but it's especially crucial for strikes. You need to make sure that you put enough power behind the ball so that it can make it down the lane and hit all the pins.
Practice, practice, practice. The more you bowl, the better you'll get at it. And the better you get, the more strikes you're likely to get. So, get out there and bowl every chance you get.
If you can do the above things, you'll be well on your way to becoming a strike machine!

Don't Forget to Enjoy the Game
While it's important to focus on improving your skills and getting more strikes, it's equally important to remember to have fun. Bowling is a game, after all, and it's supposed to be enjoyable.
So, make sure you take some time to relax and enjoy yourself when you're on the lanes. Perfecting your swing will be much easier if you have a lighthearted mindset.
Related Articles
Often, Brooklyn strikes are seen as lucky. While this is so, with the right amount of practice, you can increase your chances of getting them.
Whether you've just learned the basics or been bowling for years, you can benefit from trying for a Brooklyn strike. It's a great way to up the excitement factor and challenge yourself to bowl better.
So, what are you waiting for? Get out there and start perfecting your Brooklyn shot today!
We hope that you found this article to be helpful, and we wish you the best as you go for the coveted Brooklyn strike!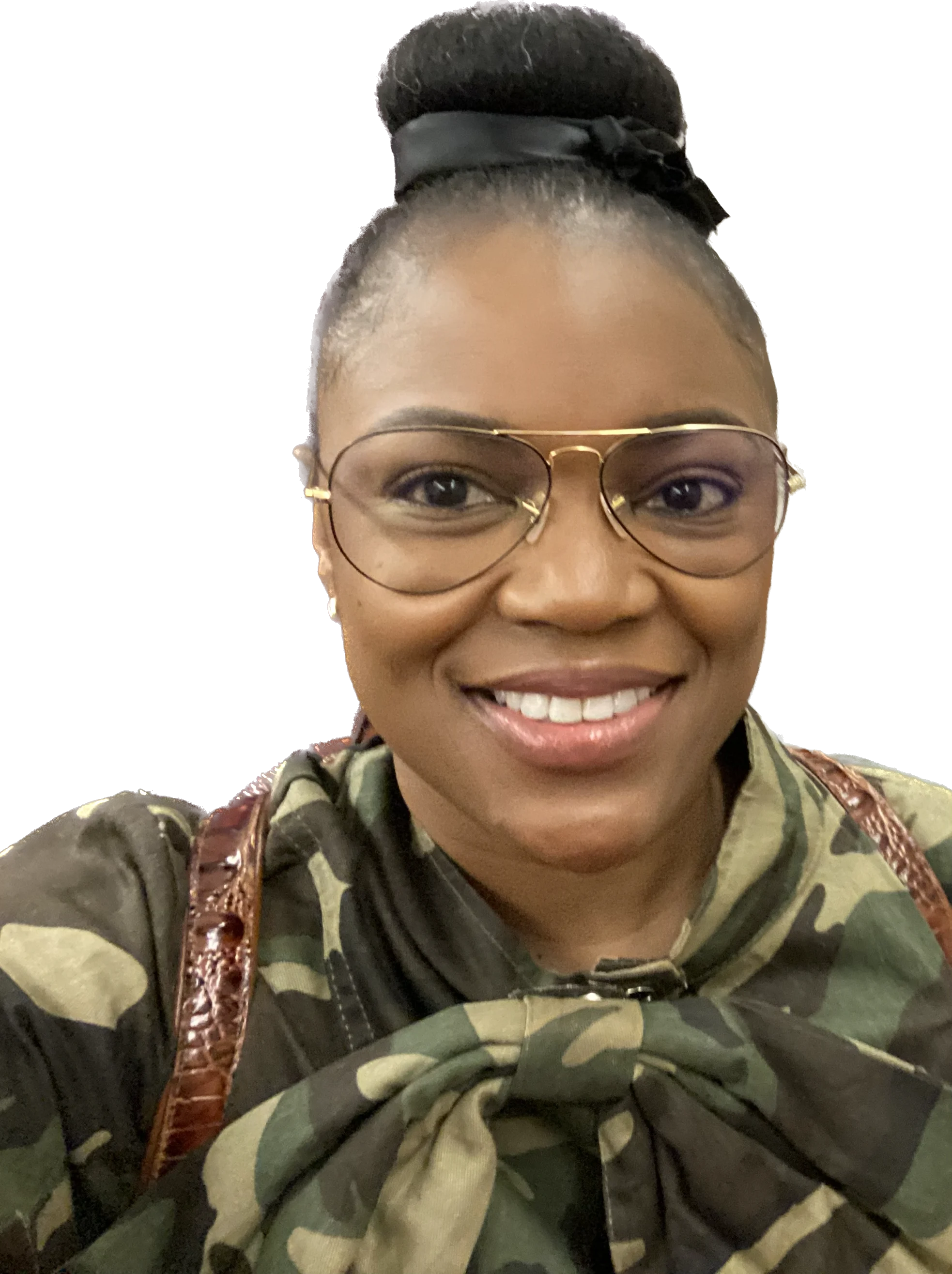 Kira Byrd, a Certified Fraud Examiner, holds a B.S. in Accounting from the University of Alabama at Birmingham. With a passion for bowling from her childhood, Kira has poured her expertise and personal experiences into creating and nurturing Bowling For Beginners. Kira's mission is to meet new bowlers where they are and guide them toward consistently achieving higher scores. With a focus on skill development and strategic techniques, she empowers readers to take control of their game and unlock their true potential.
Bowling For Beginners embodies strict editorial integrity, ensuring reliable and unbiased information. Kira's commitment to delivering valuable insights and practical strategies is reflected in every article. Here's an explanation of our editorial policy and how we get money.