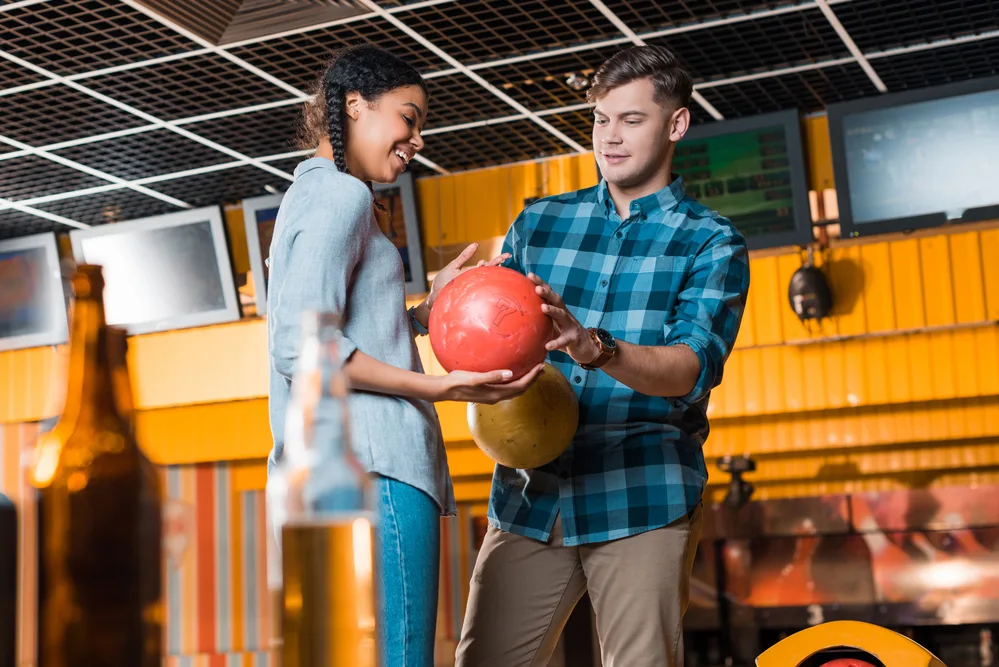 Are you tired of getting gutter after gutter? Perhaps bowling lessons can help you refine your skills and turn those gutter bowling balls into strikes. One of the first things that people think about when considering bowling lessons is their cost.
In this article, we'll tell you how much you can expect to pay for bowling lessons. We'll also discuss the benefits of taking bowling lessons and whether or not they are worth the cost.
How Much Do Bowling Lessons Cost?
Bowling lessons can range between $20 and $50 per hour. However, the cost of lessons will vary depending on the instructor, the length of the lesson, and other factors.
We'll tell you about all of these factors in the following sections:
The Length of the Lesson
How long your lessons are impacts how much they'll ultimately cost. Most bowling lessons are either 30 minutes or one hour in length. If your lessons are only 30 minutes long, you'll pay less than what someone who's taking hour-long classes will pay.
The Number of People in the Class
Another factor that can affect the cost of bowling lessons is the number of people in the class. If you are taking private lessons, you'll pay a premium for individual class time.
On the other hand, if you are taking group lessons, the cost may be divided among all of the students in the class (which could result in savings for you).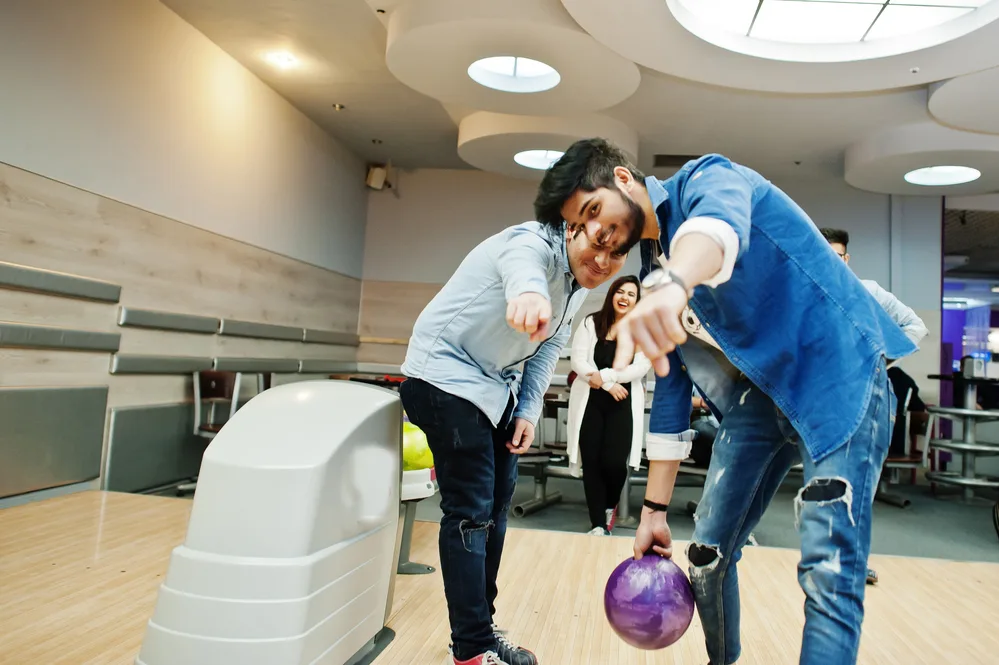 The Instructor's Level of Experience
The instructor's credentials can also play a role in how much your bowling lessons will cost. More experienced instructors will typically charge more for their services.
However, they may also be able to offer you a more comprehensive and customized learning experience.
Your Location
The location of your lessons can also affect the cost. Instructors typically charge hefty hourly rates for their services in large metropolitan areas. But in smaller towns or rural areas, you may be able to find more affordable lessons.
The only way to know exactly how much your bowling lessons will cost is to window shop online and in-person and get some quotes.
How to Get Bowling Lessons on a Budget
Bowling lessons can quickly get expensive, prohibiting some from even exploring the option. If you're looking for affordable lessons, there are options.
With a little bit of internet research, you may be able to find a qualified instructor who charges lower rates for group or private lessons.
You can also take advantage of free online resources on YouTube and other video platforms.
You'd be surprised at the sheer volume of tutorials out there. You can also check with your local bowling alley to see what options they have to offer.
Bowling Release Drills to Improve Your Consistency
What to Look For in a Good Bowling Instructor
There are many things to look for in a good instructor. Some people might look for someone with a lot of experience, a stellar bowling track record, or bowling coach certifications, and that's important.
But there are other things that are just as important, if not more so.
For example, the instructor's personality can be a huge factor in how well you learn and whether you enjoy your training. So, it's crucial to find an instructor who is compatible with you.
You should also consider the instructor's teaching style; some people prefer instructors who are more hands-on, while others prefer instructors who are more hands-off.
Finally, make sure the instructor is able to tailor their instruction to your individual needs. Everyone learns at a different pace, so you need an instructor who is able to adjust their teaching methods to fit your learning style.
Taking these things into account will help ensure that you have a positive training experience!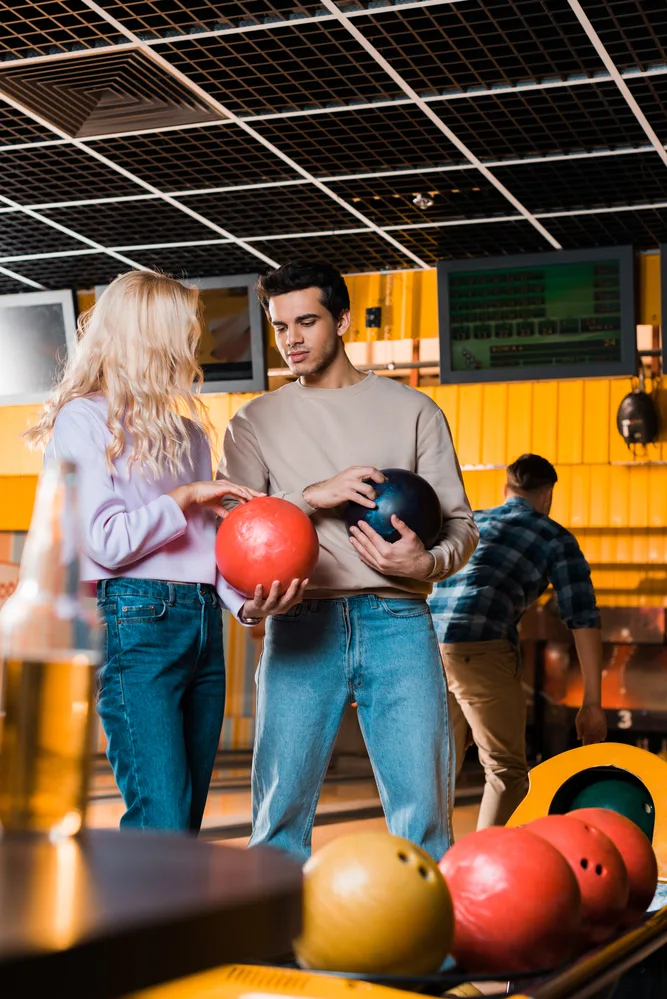 The Benefits of Taking Formal Bowling Lessons
There are a ton of benefits to taking formal bowling lessons. They range from an improvement in social skills to increased bowling scores. We'll tell you all about the benefits in the following sections:
Boost Your Bowling Scores
One of the most apparent benefits of taking bowling lessons is bowling lessons can help improve your bowling scores. A good instructor will be able to teach you proper bowling form and help you troubleshoot any issues that may be holding you back. With their help, you'll be able to bowl with more accuracy and hit your target more often.
Increase Your Self Esteem
Another benefit of taking bowling lessons is that they can help increase your self-esteem. When you see your bowling scores improving, you'll feel good about yourself and your abilities. This boost in confidence can also carry over into other areas of your life.
Make New Friends
Bowling lessons can also be a great way to meet new people and make new friends. If you take group lessons, you'll be able to interact with other students in the class. You may even find that you have some things in common with them.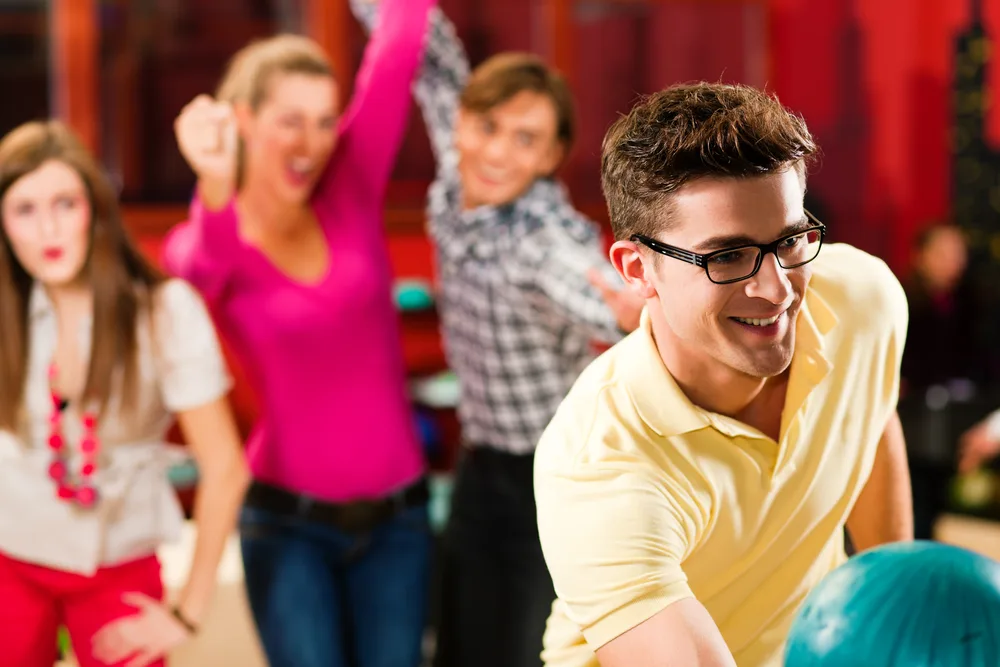 Learn Important Life Skills
In addition to making new friends, taking lessons can teach you some essential life skills. For example, you'll learn how to focus and stay calm under pressure.
You'll also learn how to be a good sport, whether you win or lose. These are skills that you can carry with you off the bowling alley and into other aspects of your life.
Obtain Leadership Skills
Bowling lessons can also teach you leadership skills. For example, if you take group lessons, you'll be able to interact with other students in the class and help them improve their bowling skills.
This is a great way to develop leadership skills that can propel you ahead in other situations.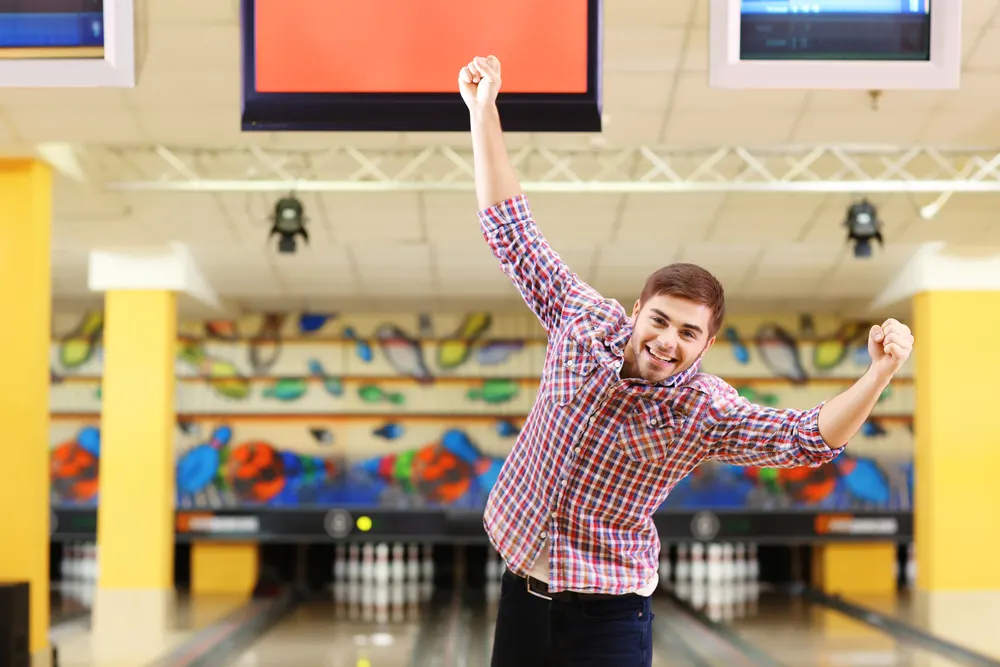 Drawbacks of Taking Bowling Lessons
Could there be anything wrong with taking bowling lessons? Let's find out.
The first thing you have to take into account is the cost. Private bowling lessons can be pretty pricey, and if your instructor isn't very good, you could end up wasting a lot of money.
Another thing to consider is the time commitment. Bowling lessons usually last for about an hour, and if you're attending multiple sessions per week, it can start to cut into your free time.
Finally, there's the possibility that you could end up worse off than when you started. If your instructor is inexperienced or doesn't know how to properly teach the game, you could end up with bad habits that are hard to break.
Do you think the benefits of bowling lessons surpass the drawbacks? Only you can answer that question.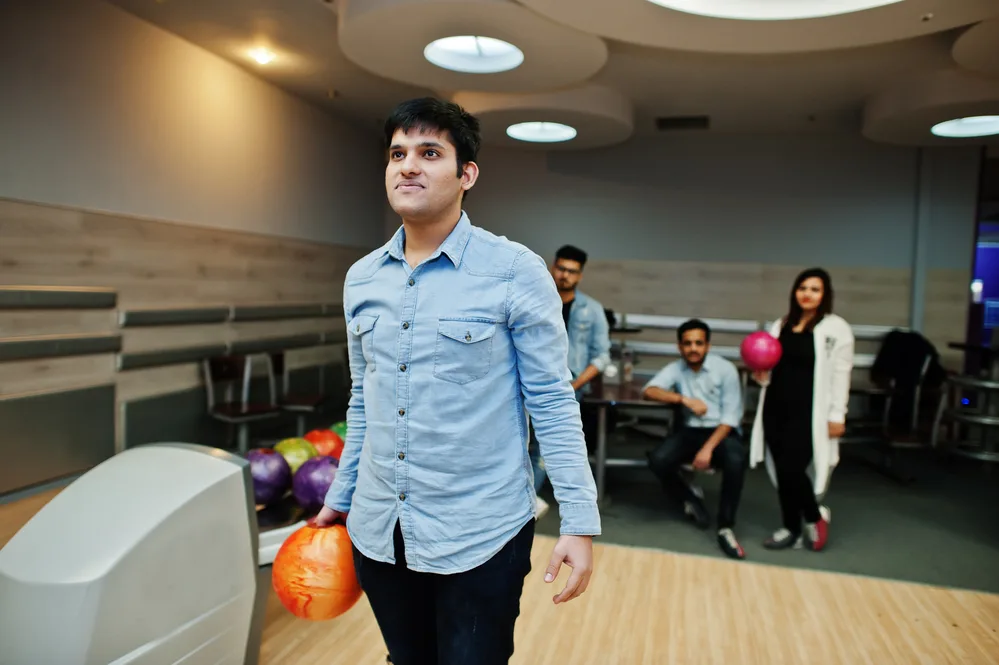 Should You Even Take Bowling Lessons?
Now that we've gone over some of the benefits of taking bowling lessons, you might be wondering if they're even worth it. The truth is that it depends on your goals.
If you're just looking to have some fun and socialize, then bowling lessons might not be necessary. However, if you're serious about improving your bowling skills, then taking lessons is a great idea.
Related Articles
Bowling classes can be as affordable as you would want them to be, depending on how hard you look. From free group lessons to lessons that can go up to around 50 dollars per hour working with experts, there's a price point that will work for everyone.
But it's important to remember that you can't put a price on improving your game. We hope that this article has answered all your questions about the cost of bowling lessons.
Whether you decide to take them or not, we wish you the best as you explore ways to improve your bowling skills.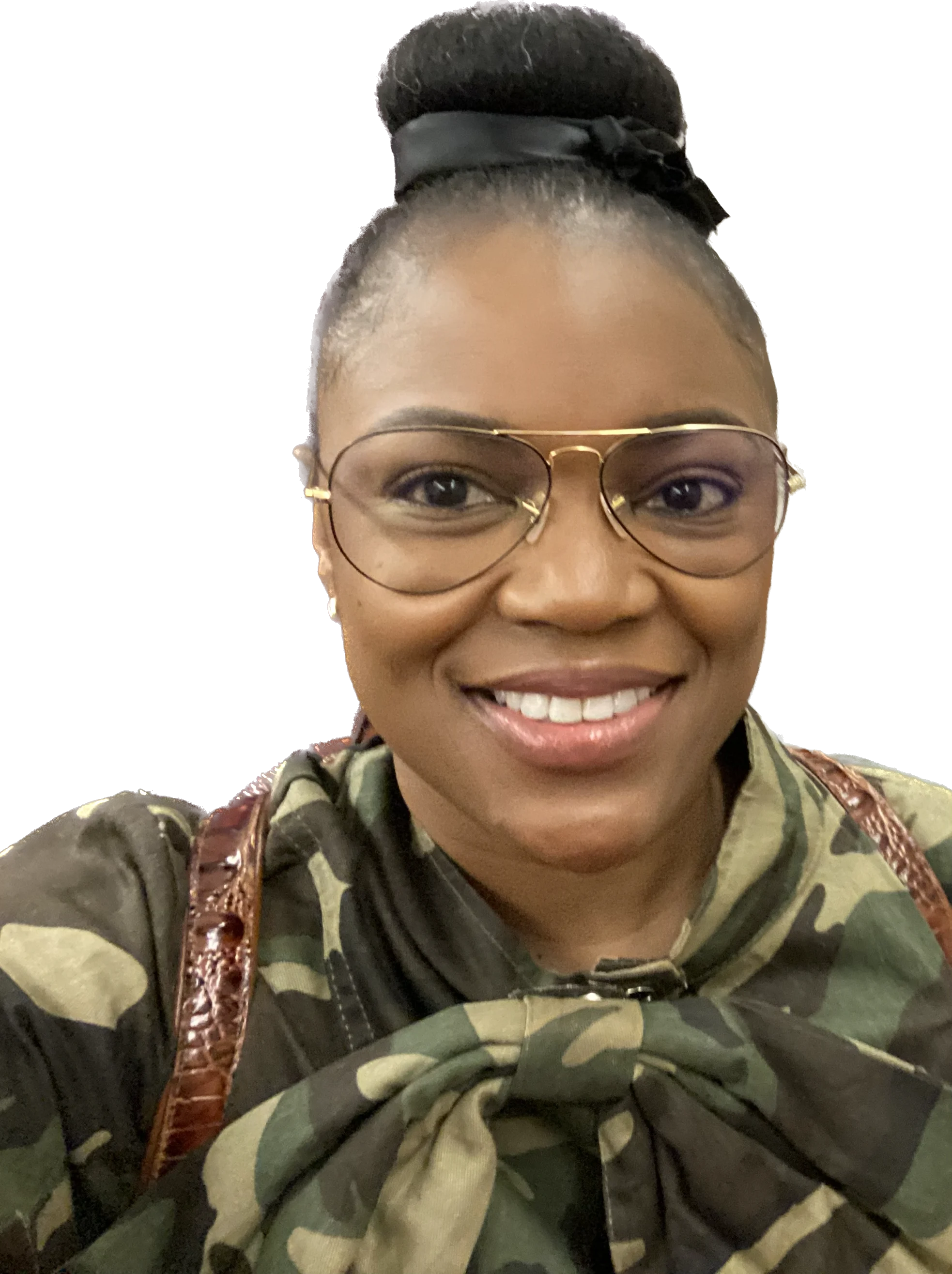 Kira Byrd, a Certified Fraud Examiner, holds a B.S. in Accounting from the University of Alabama at Birmingham. With a passion for bowling from her childhood, Kira has poured her expertise and personal experiences into creating and nurturing Bowling For Beginners. Kira's mission is to meet new bowlers where they are and guide them toward consistently achieving higher scores. With a focus on skill development and strategic techniques, she empowers readers to take control of their game and unlock their true potential.
Bowling For Beginners embodies strict editorial integrity, ensuring reliable and unbiased information. Kira's commitment to delivering valuable insights and practical strategies is reflected in every article. Here's an explanation of our editorial policy and how we get money.