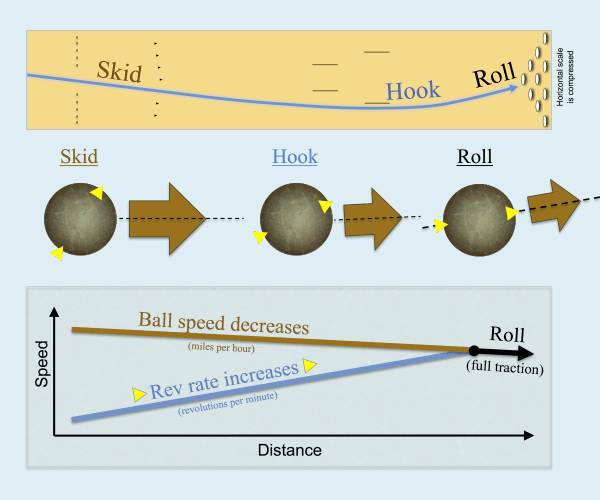 Whether you're a beginner, avid, or professional bowler, there's one main thing you should know about bowling balls – their hooking potential.
Hooking potential refers to a ball's ability to curve or hook after you roll it down the lane. If you are thinking about getting your own ball and don't know where to start, our bowling ball hook potential chart will be incredibly helpful.
In addition to the chart, we'll discuss the factors that contribute to a ball's hooking potential and share any other information you'll need to select the best bowling ball for your bowling style.
Bowling Ball Hook Potential Chart
Here, we have ranked the three main bowling ball types from low to high hook potential. Keep in mind that this chart is not comprehensive and that some bowling balls may have qualities that fall outside of the listed categories.
Keep reading, and we'll jump into each bowling ball type and why it behaves the way it does.
| | | |
| --- | --- | --- |
| Ball Type | Hook Potential | Bowler Level |
| Plastic (Polyester) | Low | Beginner (or for spares) |
| Urethane | Medium | Avid/Pro |
| Reactive Resin | High | Pro |
Plastic (Polyester): Low Hook Potential
The bowling ball with the lowest hook potential is the plastic (or polyester) type. It's the most commonly used bowling ball type at bowling alleys.
Plastic bowling balls have low hooking potential because they have a smooth, slick, nonporous surface. This lack of friction prevents the ball from grabbing onto the lane, resulting in little, if any, hooking potential.
Plastic balls are ideal for beginners, as they are easy to control and can be used in various lane conditions. They also lend themselves well to those who prefer to bowl straight rather than to hook.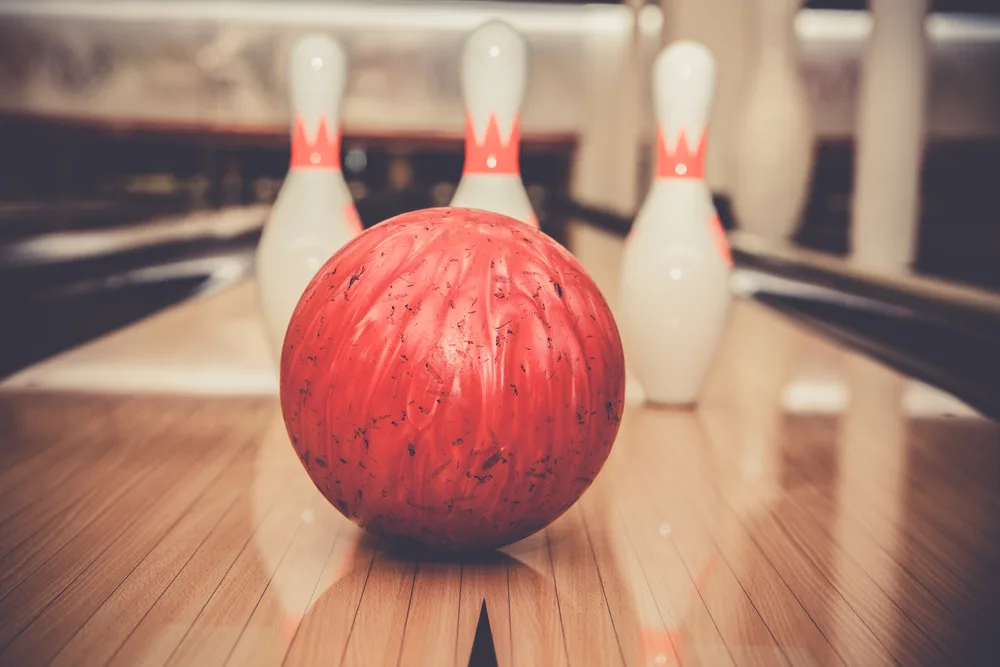 Urethane: Medium Hook Potential
One step up on the hooking spectrum is the urethane bowling ball. These balls have a slightly rougher and more textured surface, allowing them to grab onto the lane more than plastic balls. But at the same time, they are nowhere near as reactive as resin balls.
Urethane bowling balls are great for intermediate bowlers who want to experiment with throwing hooks but still maintain control over their shots. Professionals also use urethane balls when the situation calls for it.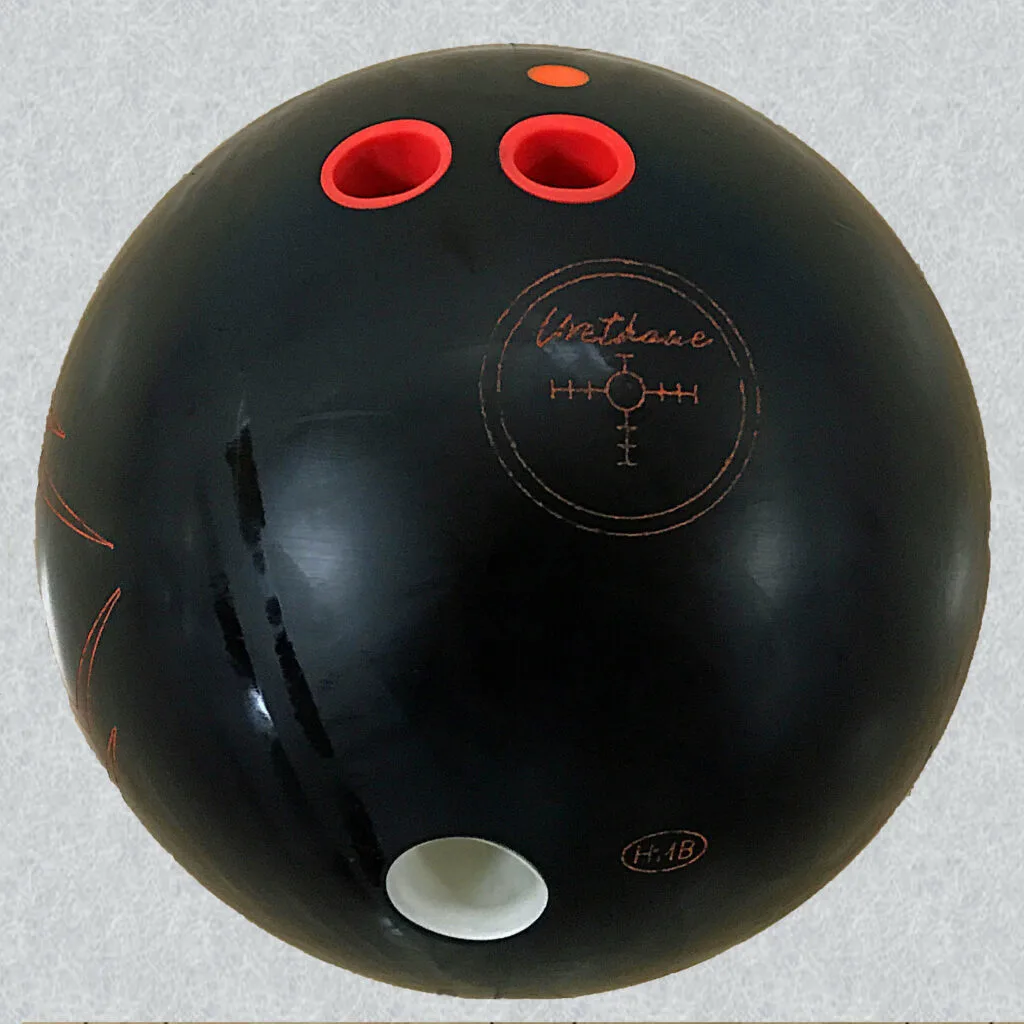 Reactive Resin: High Hook Potential
At the top of the hooking potential spectrum is the reactive resin bowling ball. These balls have a porous, gritty surface that allows for maximum friction with the lane, resulting in a strong hooking potential. For this reason, they are the preferred choice for advanced and professional bowlers.
Reactive resin bowling balls can be tricky to control, so they may not be the best choice for beginners. However, they are highly versatile and can be used in various lane conditions.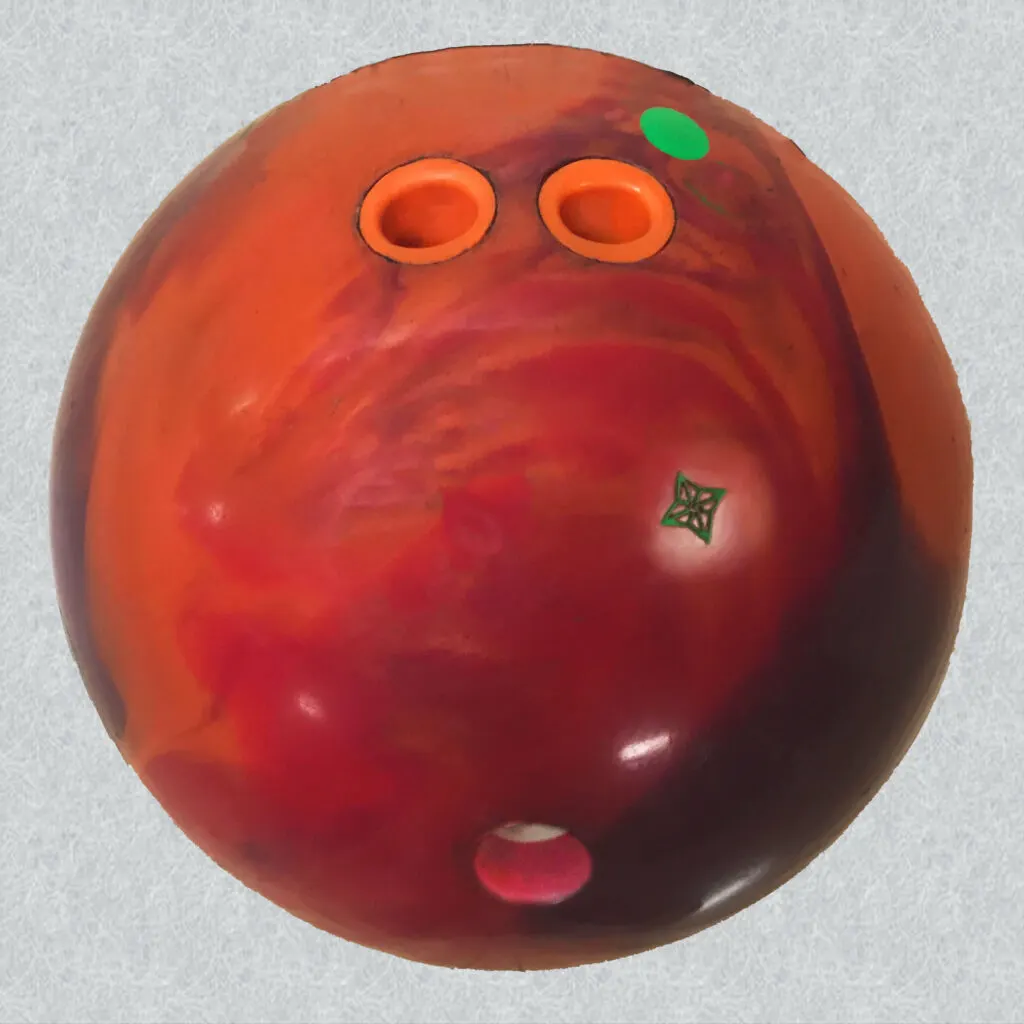 Other Factors that Influence Hook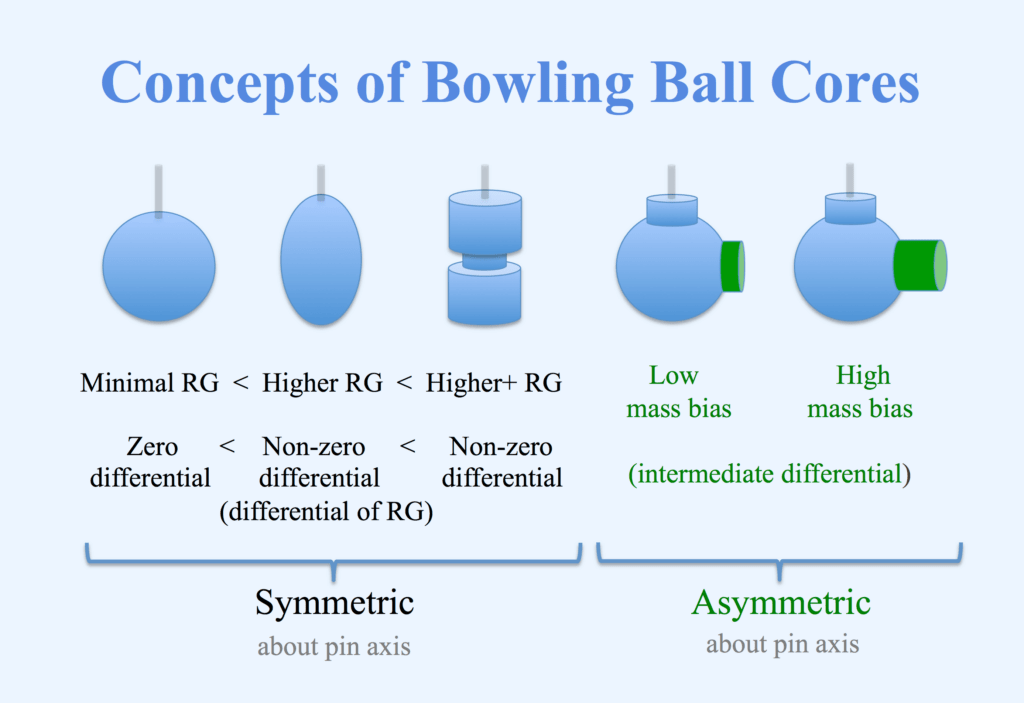 You may not have been aware, but in addition to the bowling ball's surface, there are a few other factors that contribute to hook potential.
The bowling ball's weight. Heavier bowling balls tend to hook more than lighter ones. This is one of the biggest reasons why pros generally opt for heavier balls – they enable them to achieve showy hooks and more easily get into the pocket.
What type of core the bowling ball has: The weight block, or core of a bowling ball, also impacts its hooking potential. Symmetrical cores have less hook potential than asymmetrical cores.
How much speed you impart on the ball: The faster the ball goes, the less hook potential it will have. And vice versa, the slower it goes, the more hook you can expect. The more time a ball is on the lane, the greater of a chance it has to grip the lane and hook.
Your release: How you release the ball can also contribute to hook potential. Though some balls will hook without you putting any spin on them, others will not spin at all without you doing so. So, the way you position and twist your fingers and wrist as you deliver the ball are significant contributors to your ball's hook and its direction.
Lane conditions: The oil patterns on the lane can also affect hooking potential. Dry lanes, or those with little oil, will have less hooking potential, while heavily oiled lanes will result in more.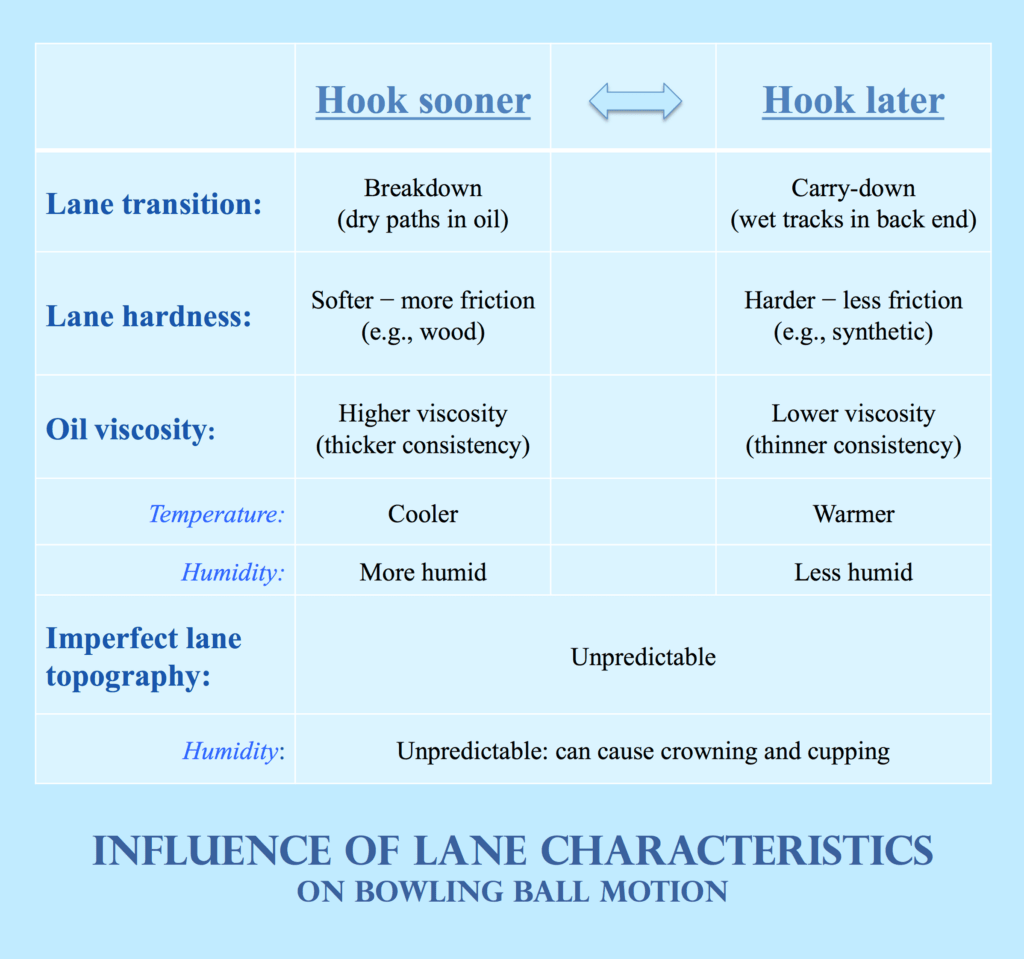 Should You Hook Your Ball as a Beginner?
Hooking the ball shouldn't be the biggest priority for beginners. It's important to first focus on developing a consistent and accurate throw to knock down pins before attempting hooks. Once you have the basics down, experiment with different types of shots as you please, including hooks.
Remember, even the best bowlers don't always use a hooking shot. Sometimes, a straight shot is the best option for a particular situation (usually spares). So don't feel pressure to hook every time you throw – ultimately, it's about getting the highest score possible by any legal means.
Hooking A Bowling Ball For Beginners
How to Choose the Right Bowling Ball for Your Game
To determine the right bowling ball type for you, consider your skill level, preferred style of play, and what type of lane conditions you usually encounter. Here are some tips to make the choice a bit easier:
If you're just starting out, go with a plastic ball. It's ideal for beginners because it's the least likely to hook and is more forgiving should you make a mistake. The best part about starting with a plastic ball is that you don't necessarily have to buy one. You can go with one from your local bowling alley to start. But if you fall in love with the ball type, you can get your own for a low price – plastic balls are on the lower end of the bowling ball price range.
Consider a urethane bowling ball after you've mastered the basics of bowling stances and releases. This will give you more hook potential so you can potentially earn higher scores. With the enhanced hooking potential, you'll be able to easily maneuver the ball into the sweet spot (the pocket) after some practice.
Go full throttle with a reactive resin ball to take your game to the next level. If you want to get into leagues and experiment with competitive play, chances are you can use a little extra hooking potential at least some of the time. We advise that you focus on easier-to-control bowling balls until you advance to the pro level.
Choose the right ball weight. Selecting the right ball type is useless if it's not an appropriate weight. Bowling with a ball that's not right for your frame can lead to injury and strain. A good rule of thumb is to choose a ball that's about ten percent of your body weight. Of course, the heaviest bowling balls available are 16 pounds, so if you weigh over 160 pounds, go with a 16-pound bowling ball.
Know when to ask for help. It's also helpful to consult with a bowling pro or knowledgeable staff at your local alley for personalized recommendations and advice. They will be able to provide insight into what ball will work best for your style and skill level.

Do You Need to Buy a Bowling Ball as a Beginner?
You can certainly buy your own bowling ball as a beginner, but only if you plan on using it often. Since bowling balls are free to use at your local bowling alley, it's not necessary to buy one until you're ready for a more personalized and advanced ball.
Ultimately, though, it's up to you!
Related Articles
We hope that this article was helpful to you, and we wish you the best as you find your ideal bowling ball and delve deeper into the sport.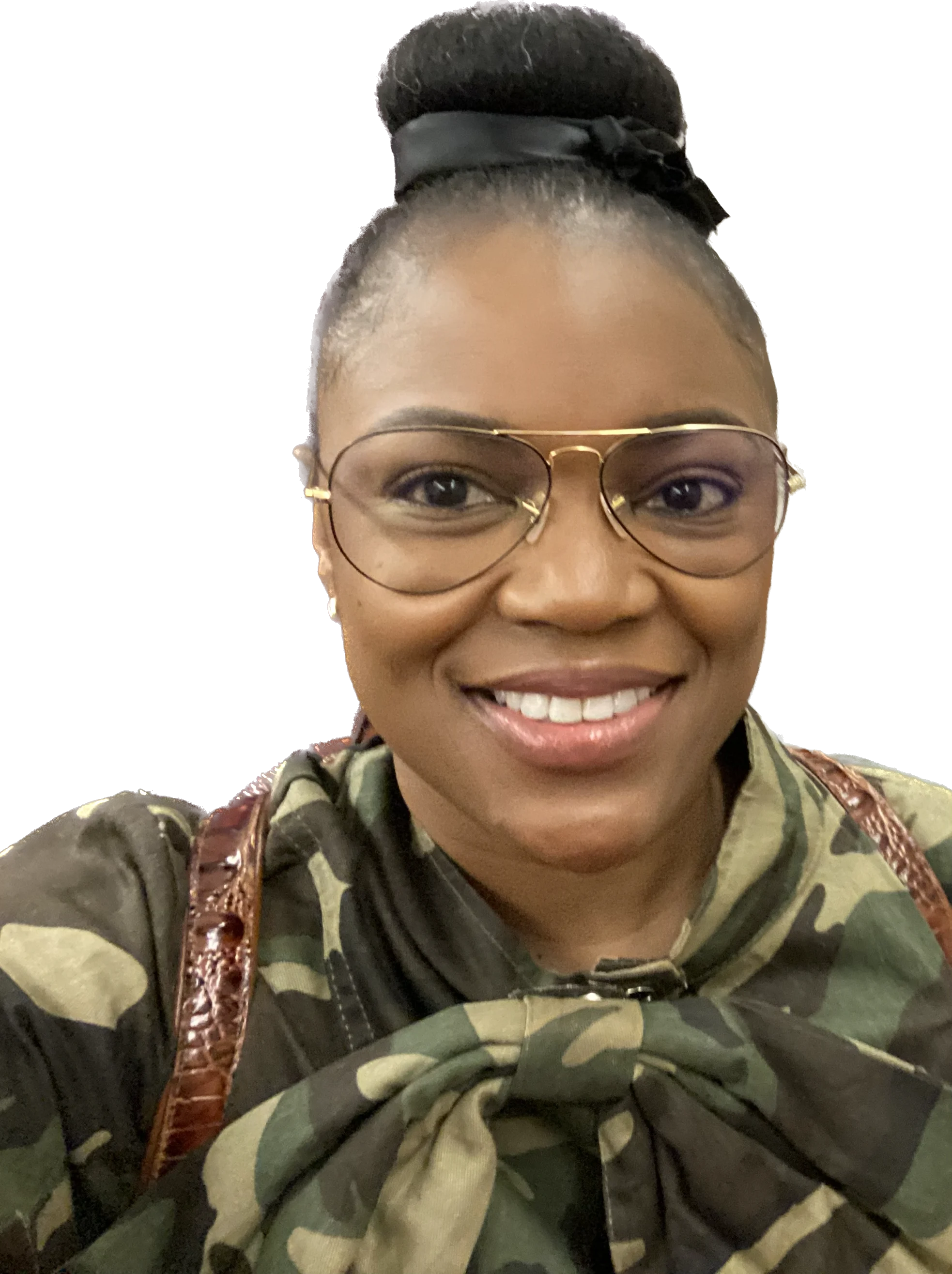 Kira Byrd, a Certified Fraud Examiner, holds a B.S. in Accounting from the University of Alabama at Birmingham. With a passion for bowling from her childhood, Kira has poured her expertise and personal experiences into creating and nurturing Bowling For Beginners. Kira's mission is to meet new bowlers where they are and guide them toward consistently achieving higher scores. With a focus on skill development and strategic techniques, she empowers readers to take control of their game and unlock their true potential.
Bowling For Beginners embodies strict editorial integrity, ensuring reliable and unbiased information. Kira's commitment to delivering valuable insights and practical strategies is reflected in every article. Here's an explanation of our editorial policy and how we get money.