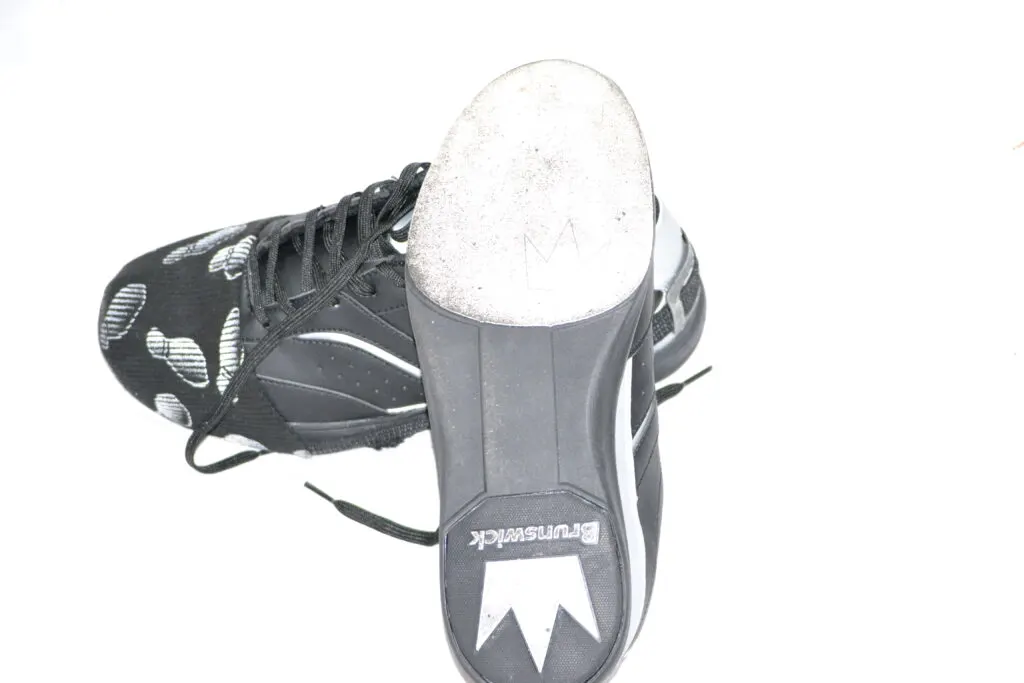 Dirty bowling shoe soles never did anybody any good. They simply cannot perform at their full potential if they're coated in oil, dirt, and debris. So, as soon as your shoe slides start to look grimy and greasy, it's time to get to cleaning.
In this article, you'll find some in-depth instructions on how to clean bowling shoes slide strips, as well as some valuable tips and tricks.
How to Clean Bowling Shoes Slide Strip
You will need a few materials to clean your bowling shoe slide soles. Ensure that you have all of them before you get started.
Bowling Shoe Brush. You'll use it to scrub the dirt and debris off of the soles.
Dish soap
Bowl of water. You'll use this to soak your soles and dislodge caked-on dirt.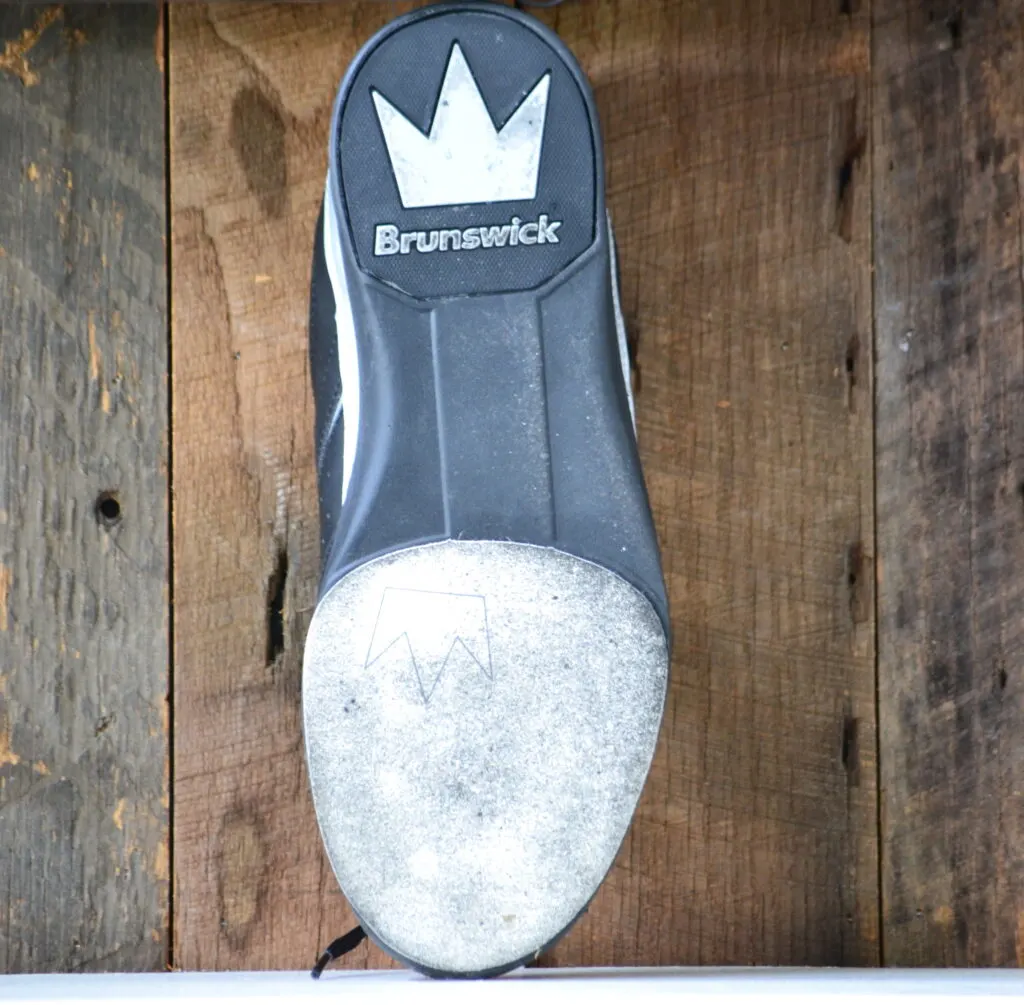 Take the Sliding Strip off Your Bowling Shoes
Begin by removing the sliding sole from your bowling shoes. Most sliding strips are held in place with Velcro straps or snap-hooks and can be removed without any trouble.
Simply turn the shoe over and pull the sole off from either side. Remember that the sole may be perforated, so be careful not to tear it.
Take a look at the sole and ensure that there are no signs of damage. A damaged sole will not perform as intended and can even be a falling hazard.
Look out for excessive fraying, holes, and rips, indicating that you need to replace the sole entirely. If the sole is in good shape, move on to the next step.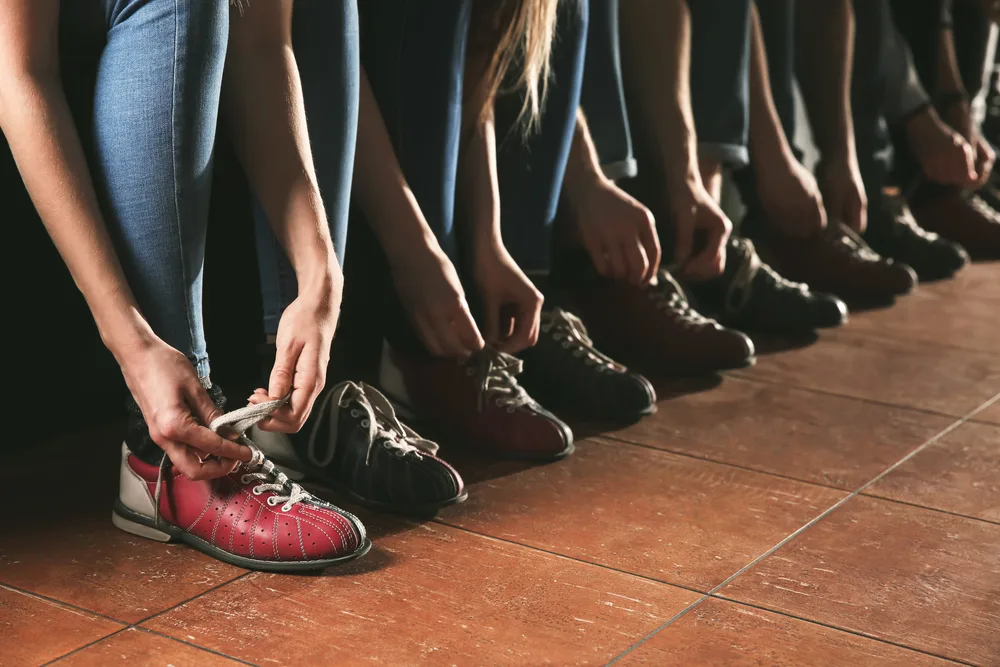 What if You Can't Remove the Soles?
Some manufacturers' shoes have a Velcro strap to secure the slide sole, and others don't. If the latter applies to your shoes, you may not be able to take the soles off without damaging the entire shoe, and that's okay.
Keep on reading; we'll tell you how to clean the soles without removing them from the shoe.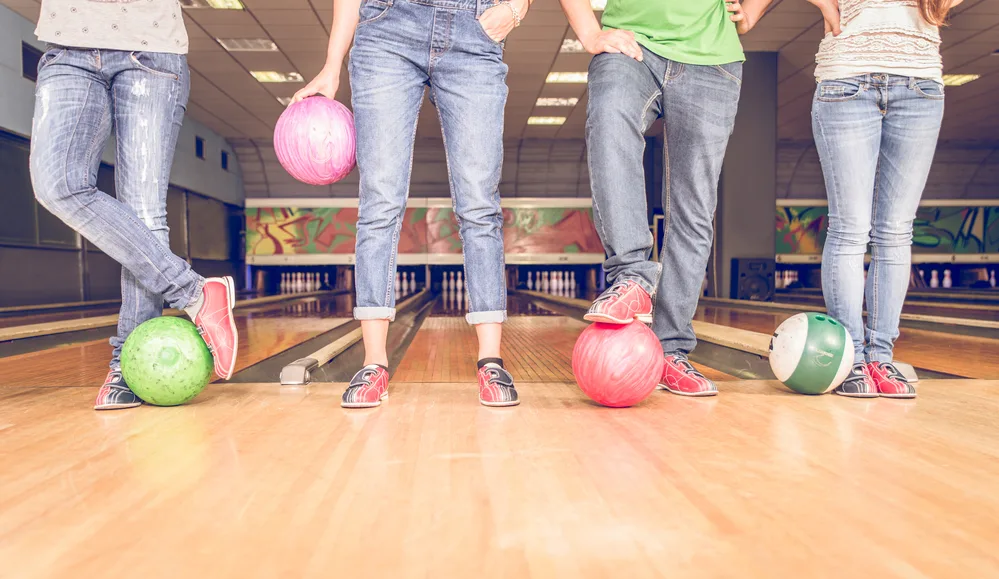 How to Clean the Slide Soles of Your Bowling Shoes
There are several ways to clean the slide sole of your bowling shoes, but our favorite method is to use soap and water.
The method is easy, effective, and widely used. Read below for some step-by-step instructions.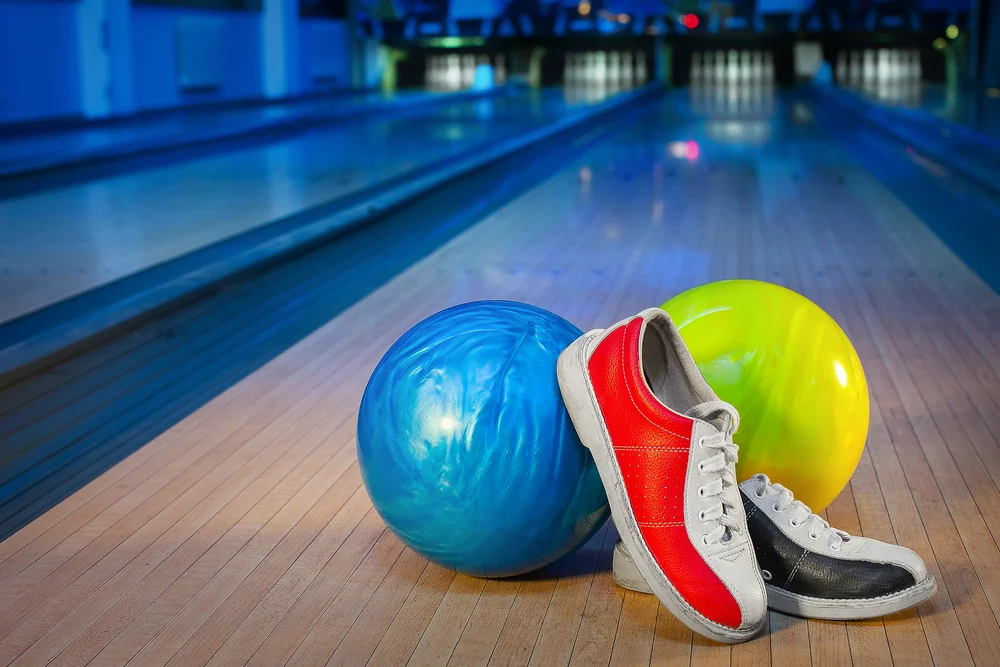 For Interchangeable Soles
Fill a medium to large bowl with warm water and dish soap. Agitate the water to mix the water and soap together.
Soak your slide soles in the bowl for about 30 minutes. The dish soap will lift any debris that may be stuck on them.
Take the soles out of the bowl.
While the soles are still wet, gently scrub them with a bowling shoe brush to remove all the dirt, dust, and grime.
Rinse them off with warm water and let them air dry.
Reattach the slide soles to your bowling shoes.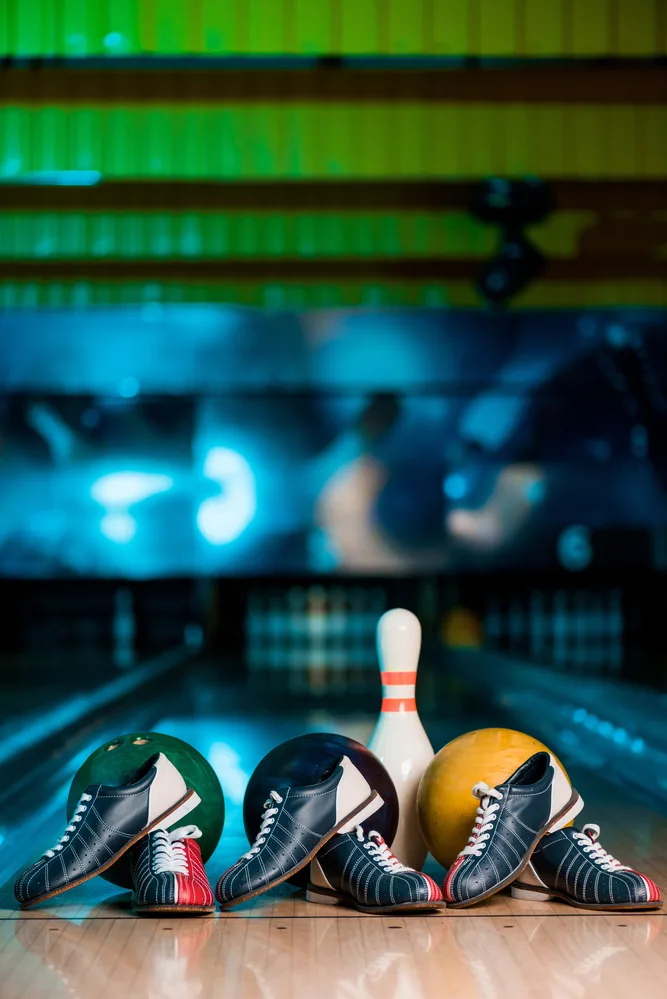 For Non-interchangeable Soles
Turn your shoe over and locate the sole.
Dampen your shoe slides by running water over them or dabbing them repeatedly with a wet cloth.
Add some soap to the soles.
Use the brush to scrub the sole. Be gentle as you scrub, as you don't want to damage the soles.
Rinse the soles now and again to see if they are clean. If not, add a little more soap to your brush and scrub them for a couple more minutes.
Rinse off the soles with warm water and let them air dry.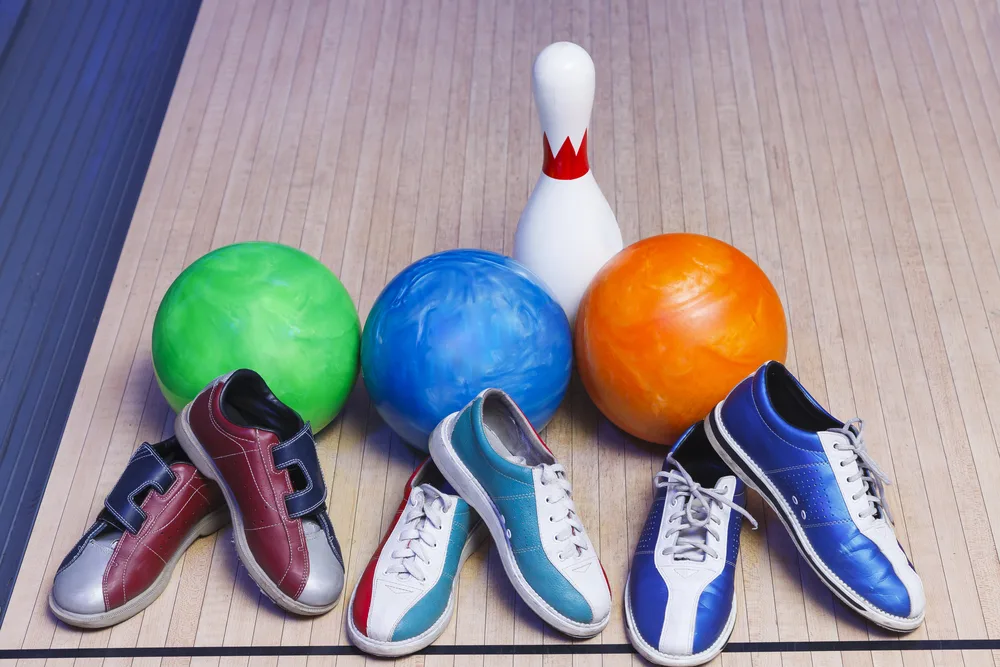 Be careful when using a wire brush to clean any part of the bowling shoe. If you scrub too hard or for too long, the rough wires could damage your sole and cause problems with your shoes.
This is especially important if your shoes don't have an interchangeable sole.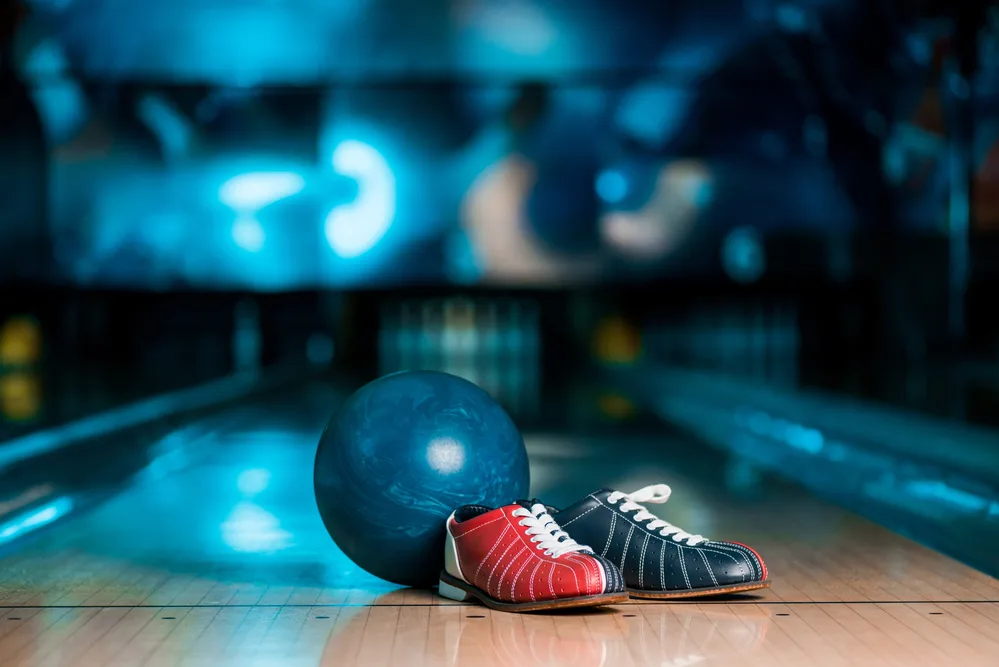 Your Brush Motion Matters
For felt slide soles, the direction in which you brush can give you more or less slide. To maximize your glide on the lane, brush from toe to heel repeatedly.
To reduce glide, brush from heel to toe. And if you like the amount of glide you currently have, brush from side to side.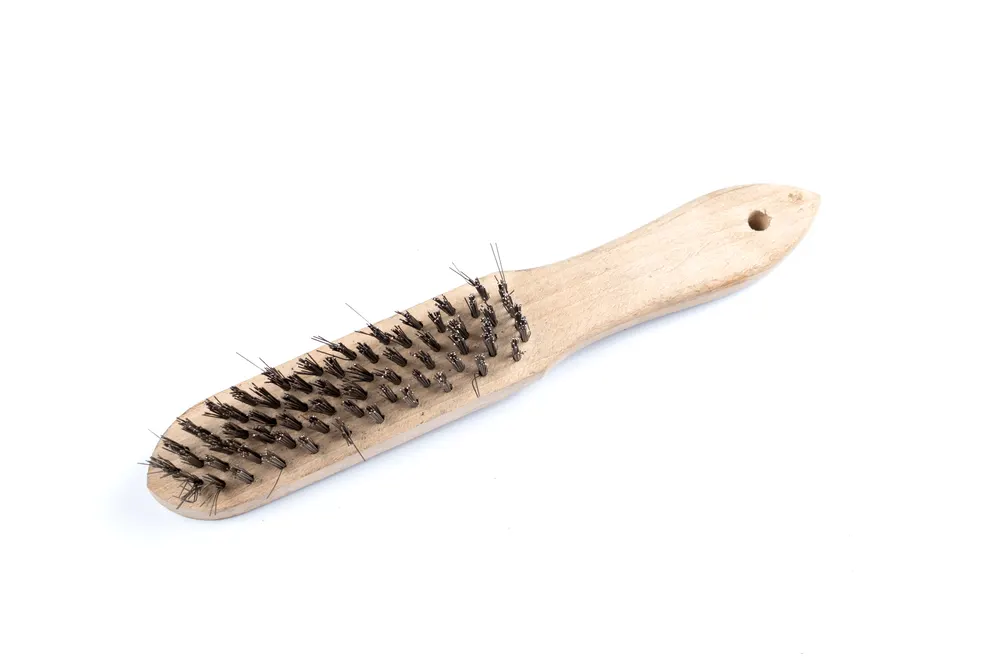 How Often to Clean Bowling Shoe Slide Strips
Bowlers should clean their slide soles regularly to prevent debris buildup and ensure flawless shoe performance.
Most will clean their soles whenever they appear dirty or if it seems like they aren't performing like they usually do. You'll need to be the judge and determine when your soles need a deep clean.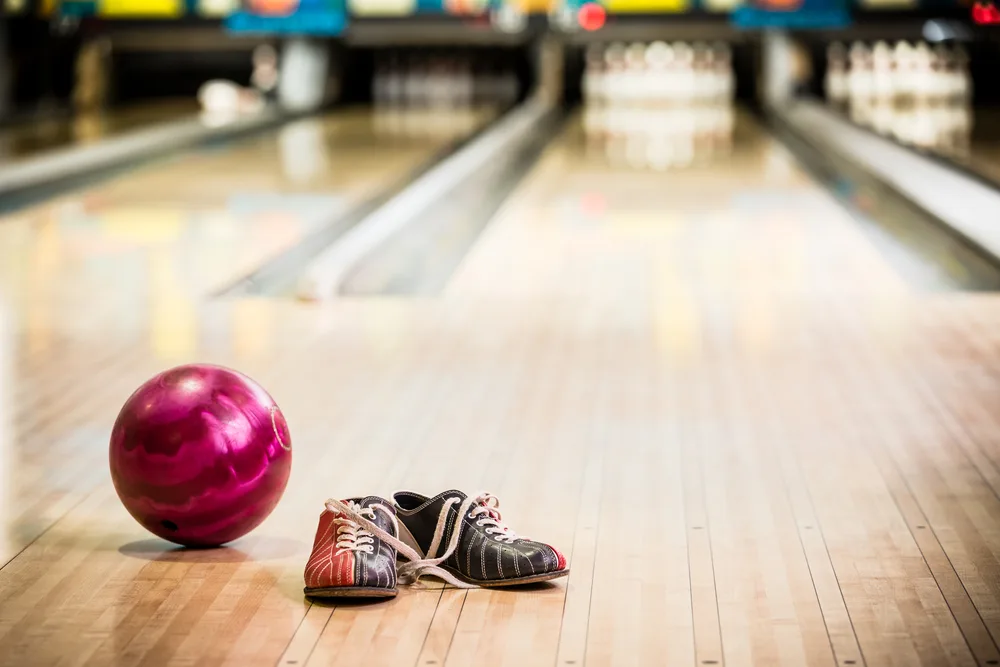 5 Quick Tips to Maintain Your Bowling Shoes the Right Way
Now that you know how to clean your bowling shoes slide strip, let's go over how to keep your shoes performing at their best.
Here are five tips to follow:
1. Don't Leave Your Shoes in the Car
This one seems like a no-brainer, but you'd be surprised how many people leave their shoes in the car after a visit to the bowling alley. The extreme temperature changes can cause the shoe materials to break down and reduce their lifespan.
2. Don't Use Your Shoes as Everyday Wear
Your bowling shoes are for – you guessed it – bowling. Wearing them out and about increases the chances of dirt and debris getting stuck in the soles, leading to decreased performance.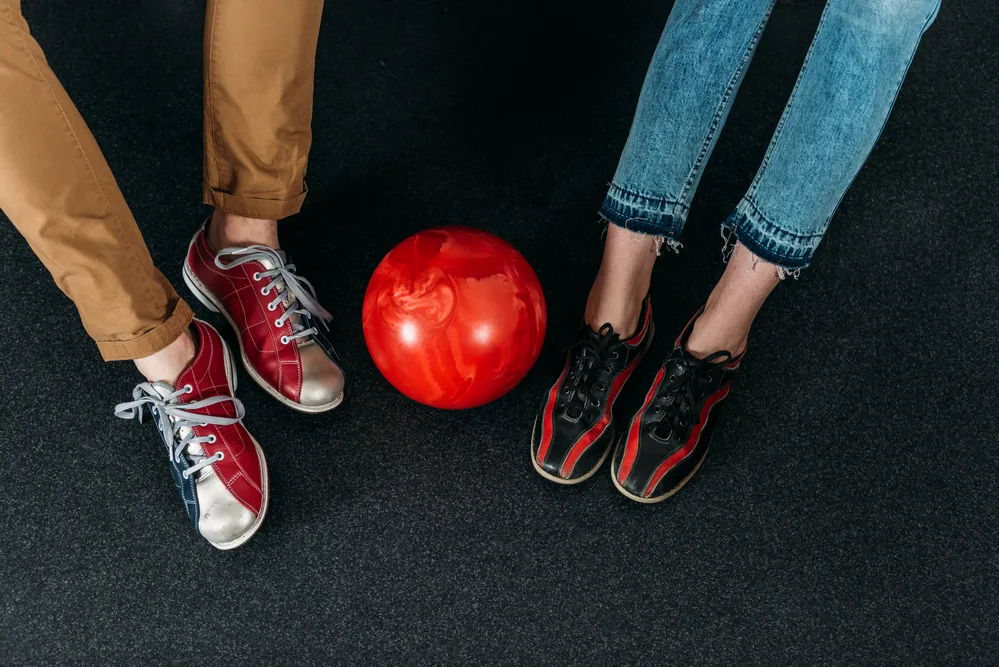 3. Don't Use Harsh Chemicals on Your Shoes
You may be tempted to use harsh chemicals or cleaners on your shoes when they start to look dingy. We advise against this as it can damage the materials and accelerate wear-and-tear. It's best to stick with soap and water or a specialized bowling shoe cleaner.
4. Don't Dry Your Shoes With Heat
After you've cleaned your shoes, it's important to let them air dry. Using heat, whether it's from a hair dryer, the sun, or a radiator, can damage the materials and cause the shoes to break down prematurely.
5. Don't Forget to Store Them Properly
When you're not using your shoes, it's essential to store them properly. This means keeping them in a cool, dry place away from direct sunlight.
You may also want to consider investing in a shoe bag or box to keep them clean. And whenever you do put them in your bag, leave it the slightest bit unzipped to allow airflow within the bag.
By following these simple tips, you can extend the life of your bowling shoes and ensure that they perform at their best every time you hit the lanes.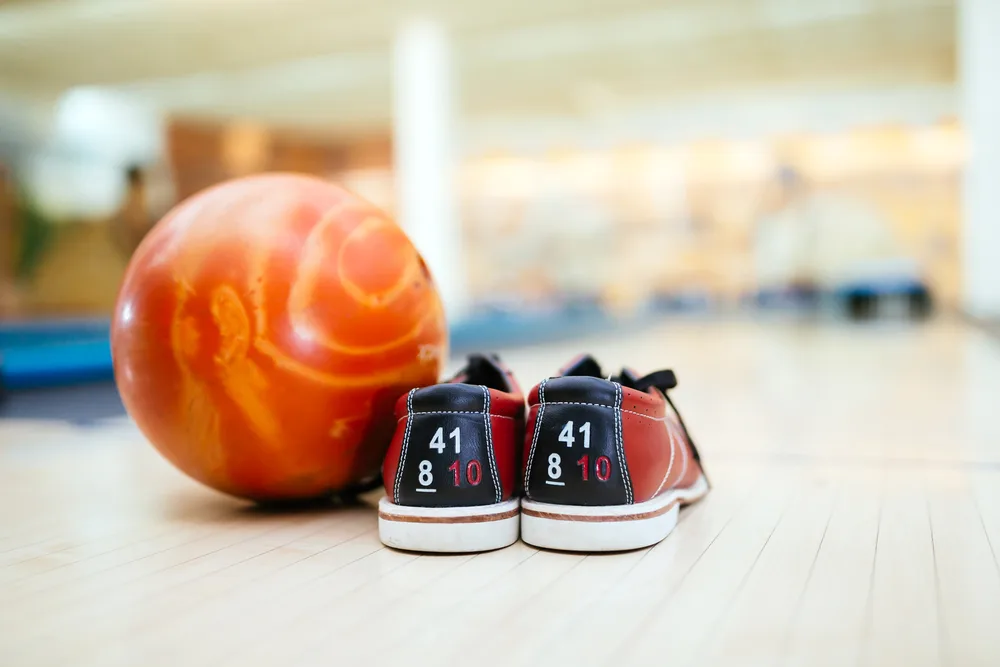 Are You Supposed to Slide When Bowling?
Yes, you are supposed to slide to some degree while bowling. And that's why your bowling shoes have a sliding sole. Sliding helps you release the ball smoothly, eliminating jerking that could reduce your accuracy.
How much you'll slide when bowling depends on your specific style and preferences. Some people slide just a few centimeters, while others may slide several inches.
The point is to find a happy medium between too much and too little sliding. The more you bowl, the more you'll get a feel for how much sliding works best for you.
One of the main things to keep in mind when sliding is not to start your slide too soon. Doing so could cause you to skid, leading to loss of control and decreased accuracy.
It may take some practice to get the timing down, but eventually, you'll be able to slide confidently and hit your target more often than not.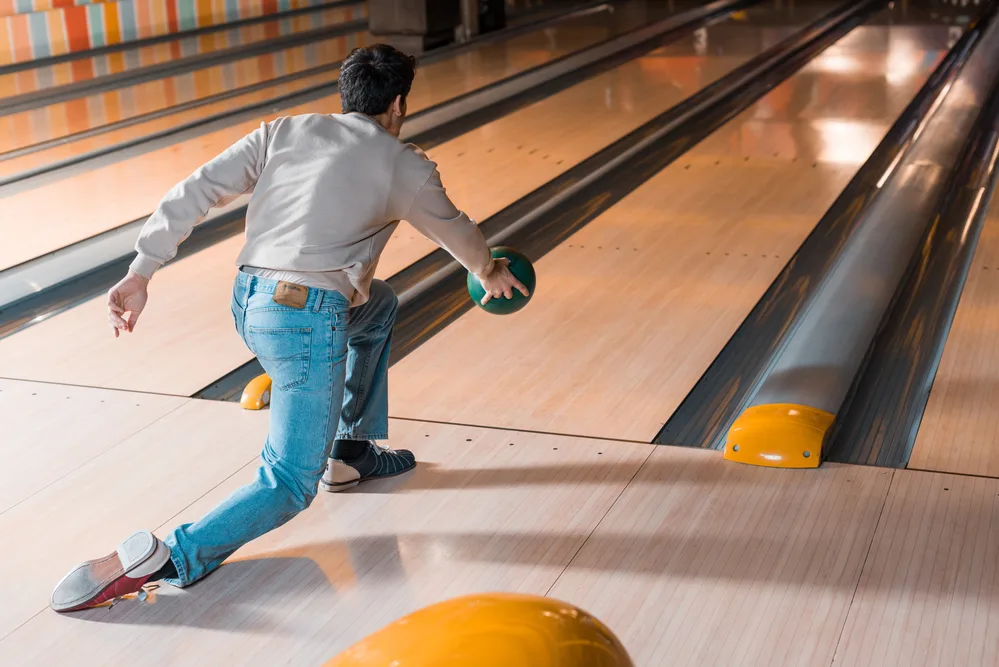 Related Articles
In conclusion, knowing how to clean bowling shoes slide strips is crucial if you want them to perform their best and last a long time. Once you get the hang of the process, it'll only take you a few minutes each time.
maintenance and care of your bowling shoes
We hope this article was helpful to you, and we wish you the best as you continue to learn about how to maintain your bowling equipment.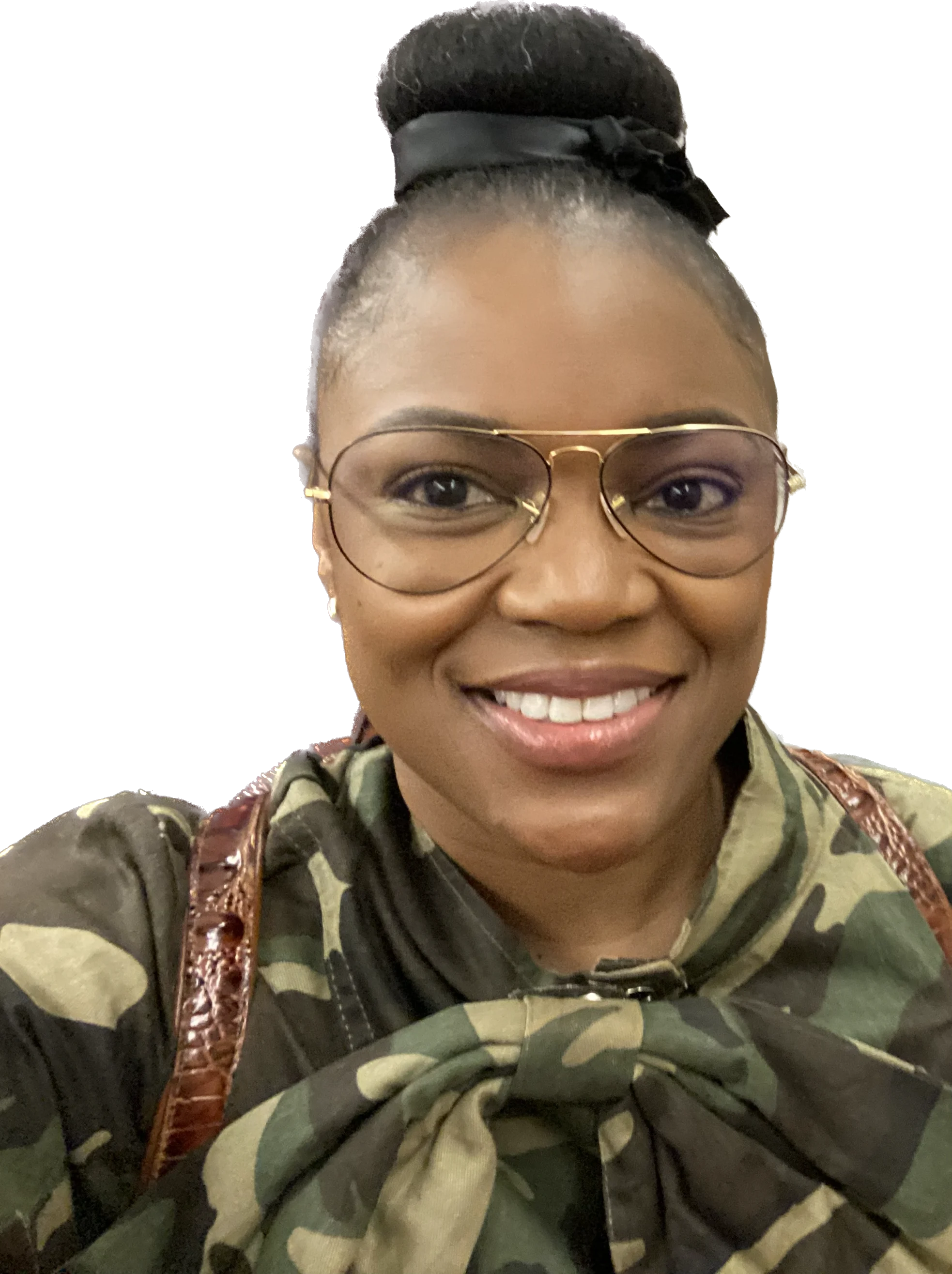 Kira Byrd, a Certified Fraud Examiner, holds a B.S. in Accounting from the University of Alabama at Birmingham. With a passion for bowling from her childhood, Kira has poured her expertise and personal experiences into creating and nurturing Bowling For Beginners. Kira's mission is to meet new bowlers where they are and guide them toward consistently achieving higher scores. With a focus on skill development and strategic techniques, she empowers readers to take control of their game and unlock their true potential.
Bowling For Beginners embodies strict editorial integrity, ensuring reliable and unbiased information. Kira's commitment to delivering valuable insights and practical strategies is reflected in every article. Here's an explanation of our editorial policy and how we get money.